Beaches in Dallas. A detailed review
Beaches aren't usually the first thing that comes to mind when people think about Dallas. Some envision a breathtaking skyline. Others envision a more rural setting. But, there are numerous beaches in Dallas. This article provides further information on some of the best beaches in and near Dallas for cooling off this summer.
You definitely don't think of beaches in Dallas when you picture the enormous city of Dallas, Texas. Instead, most people envision a stunning skyline, plentiful food, and warm hospitality.
There are various beaches in Dallas where you may spend the day basking in the Texas sun, thanks to all the fantastic Dallas beaches.
Are there any beaches in Dallas?
This metropolitan attraction has blossomed in recent years, with fast growth across the board.
While award-winning restaurants, gigantic new retail malls, and world-class performances are all great, we're looking at the city's lesser-known side—its magnificent beaches.
Lynn Creek Park
To reach one of the lake beaches in Dallas, travel roughly 30 minutes from Dallas to Joe Pool Lake and, more particularly, Lynn Creek Park.
Lynn Creek Park lives up to its reputation as being too lovely to be true.
The lengthy sandy stretch is ideal for swimming and sunbathing, and there are more attractions at Lynn Creek Park on Joe Pool Lake including a playground, grassy picnic, BBQ spots, concession shop, and a sand volleyball court.
For those who want to go further into the blue waters of Joe Pool Lake, there are two boat ramps and a marina.
Overall, it's a very comfortable, family-friendly spot to spend a hot day. You may easily lose track of time while enjoying the perfection of a gorgeous Texas lake day.
From March to September, the park is accessible from 6 a.m. until 10 p.m. Entrance is $15 per vehicle with up to 6 passengers and $20 on holidays.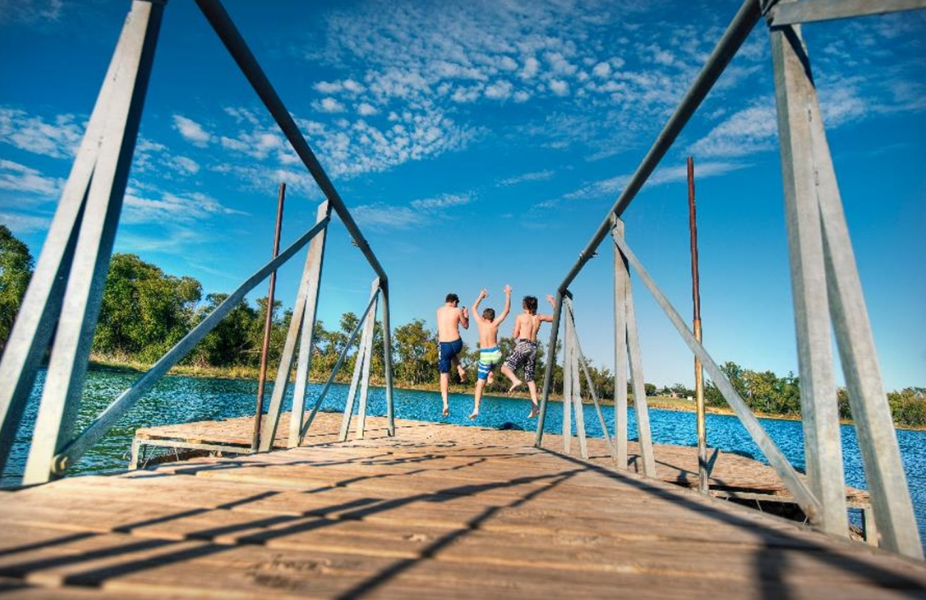 Burger's Lake Park
Burger's Lake Park is a one-stop shop offering summer activities.
This spring-fed site is not only soothing but also beautifully clear, with a sandy bottom and cleaned and filtered water.
Thrill seekers can dive into the turquoise pool from any of the water slides, a gigantic 25-foot trapeze, or even diving boards, while sunbathers can relax on one of two sandy beaches.
The splash park and trampoline will delight children, and lifeguards are constantly present to guarantee their safety.
Burgers and other standard lakeside day treats like pizza, snow cones, and even ice cream are offered on-site, as the name implies. You are also permitted to take your food to grill at the barbecue pits.
Because the park is on the outskirts of Fort Worth, it makes for a good half-day excursion in between sightseeing in Dallas' neighboring city. Don't miss out on the Stockyards and the Kimbell Art Museum!
Burger's Lake is accessible to the public on weekends between late May and early September from 9 a.m. to 7 p.m. Admission is $15 for each adult and $5 for kids aged six and under.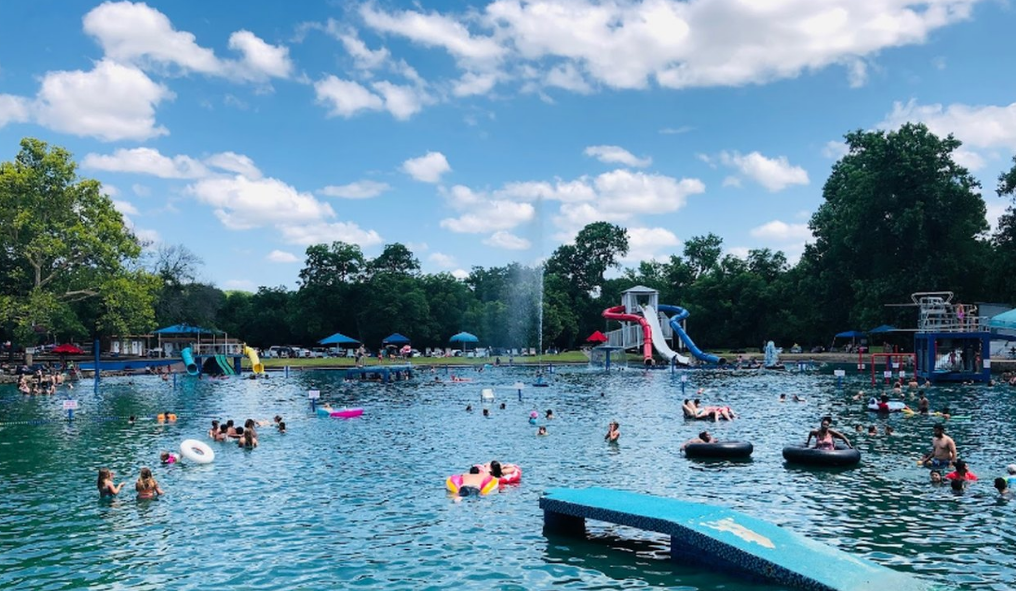 Collin Park
Lake Lavon, one of North Texas largest lakes and a popular weekend destination for locals, is only 40 minutes away from the city center.
The North Texas park is one of the best places to unwind thanks to its beautiful sandy beaches.
Collin Park is a grassy length of beachfront with boating, hiking trails, camping, and other activities. A huge expanse of sand is available for sunbathing, swimming, and beach volleyball.
The marina and a modest eatery with live music can be found in the harbor.
Perhaps the most appealing aspect of Collin Park is that it is more tranquil than other beaches, making it ideal for a restful retreat.
The recreation area is $3 per car and $3 per person, while the campgrounds are $25 for tent sites and $38 for RV sites.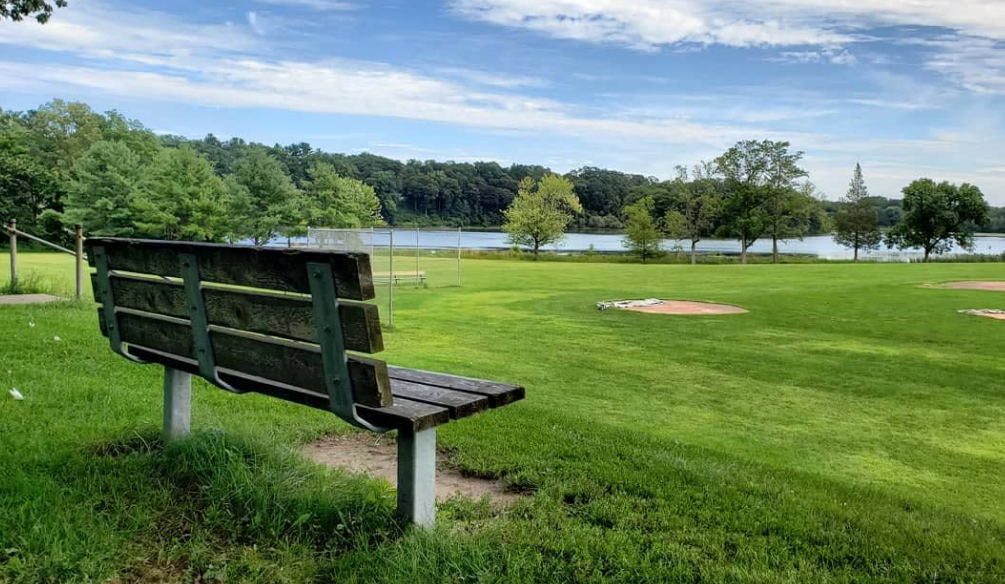 Ticky Creek Park
Ticky Creek Park is a remote area on the northern banks of Lake Lavon that is only accessible by a dirt road and is free of charge, making it an excellent road trip from Dallas.
Covered picnic tables are present on the beach where you may eat your picnic lunch prior to actually heading to the large sandy beach.
The water is mild and clean, so guests of all ages can swim. There is another location with Dallas beaches and access to water if you continue towards the lake from Collin Park.
While parking and facilities are accessible, there aren't many other amenities. Outside the park, make sure to load up on all the meals, drinks, and towels you'll need.
Ticky Creek Park closes at sundown, but you'll want to stay and see the show before returning home. As a matter of fact, Texas is renowned for its breathtaking skies at night!
The park, which is open from April to September, is rarely crowded even during the busiest summer months. Pets are permitted.
Cedar Hill State Park
One of the best beaches near Dallas is Cedar Hill State Park, which is approximately 20 minutes away from Dallas city center and is very convenient for a fast half-day vacation.
There are a variety of activities available both on land and in the water on the over 2,000 bulky, available acres.
There are lots of shady places to put out a blanket among the BBQ pits, gravel swimming beach, and picnic tables.
If you want to leave the beach, you may hike or bike on the vast trail system, climb through the untamed limestone terrain, or go see an old Texas farm from the 1800s.
The entrance fee at Cedar Hill State Park is $7 for adults and free for kids under the age of 12. Each night's lodging costs $5.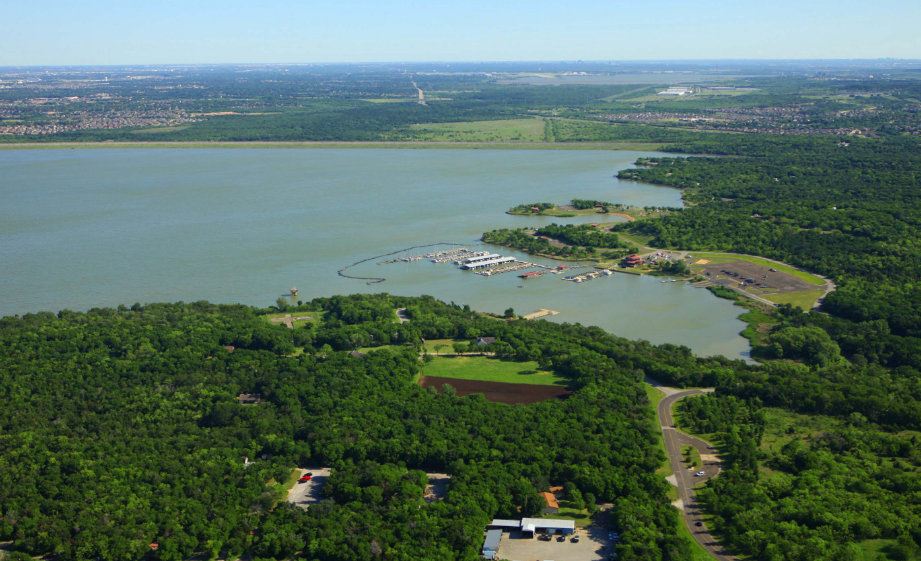 Pebble Beach Park
Pebble Beach Park is a favorite spot for lazy lake days because it is calm, shady, and free to visit.
It is situated on the eastern edge of Lake Lavon.
A sandy beach is a perfect place for a picnic beneath the shade of tall trees. You may also play in the shallow water or rent a kayak and head out into the water.
You can deploy your canoes, kayaks, or larger boats at the boat ramps, which are also open to the public without charge.
There is a boat ramp accessible, so if you own a boat, you can bring it there for a ride.
There aren't any eateries or rental businesses around, so just pack your food, drinks, and equipment along.
The fact that so few people visit Pebble Beach Park is one of its best features. That is probably due to the fact that it is a slightly off-the-beaten route.
This tranquil retreat is ideal for a half-day excursion because it is only 50 minutes from downtown Dallas.
The park is accessible only throughout the day from April to September.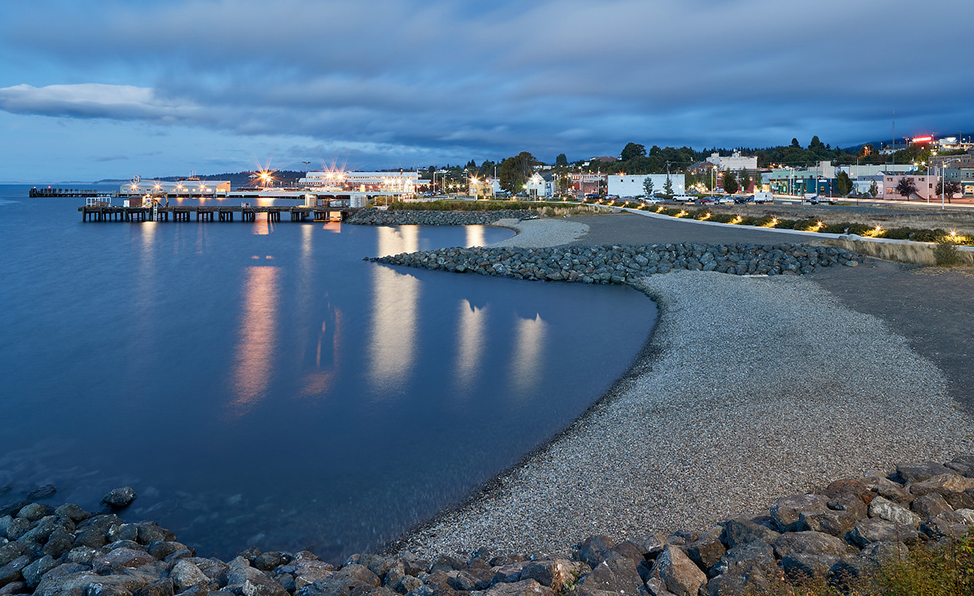 Little Elm Park
Little Elm Park, which is situated on the lovely Lake Lewisville sandy shoreline, must be included on any list of lake beaches in Dallas.
Lake Lewisville is among the largest beaches near Dallas, North Texas, and one of the best beaches to visit.
This enjoyable park aims to make sure that everybody stays safe while on Texas lakes, in addition to being stunning. Due to the life vest rentals that are offered on-site, this comes through.
Things to do abound in Little Elm Park as well. In addition to enjoying the playground and picnic tables with barbecue grills, you can enjoy beach volleyball here and rent kayaks and paddleboards.
You can also spend some time on the hiking and biking paths, or you may play softball if you desire.
It is free all year round, although amenities such as a boat ramp need to be paid for.
However, during the busiest season, there is a $10 per vehicle parking fee, which is every weekend and May 1 through Labor Day.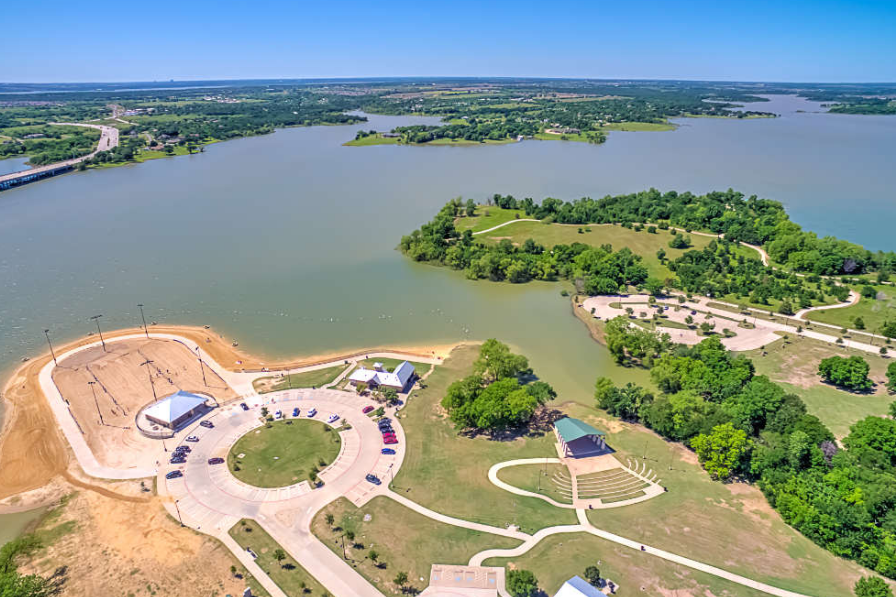 Granbury City Beach Park
Granbury City Beach Park, in the pleasant small town of Granbury, Texas, is one of the best beaches near Dallas.
Granbury, almost an hour outside of Dallas, is the ideal Texas town for a day of exploration. The town square is surrounded by adorable boutique stores, restaurants, and wineries. It is located near the town square.
Granbury Lake, which is part of the Brazos River, has long been a popular recreational destination in the area.
When the city added the municipal beach a few years ago, they elected to improve it even more. This sandy beach is ideal for cooling off from the scorching Texas sun.
The safe swimming area is ideal for relaxing in the water, and the picnic areas give the environment the ideal touch of the tropics due to their thatched roofs.
Granbury City Beach also provides free life jackets for use, similar to Little Elm Park.
Additionally, they offer a location where you may rent kayaks, floats, paddleboards, and more!
Don't forget to see the town square, which is close to the beach. A true small-town treat, that is. What's nice is that it's totally free.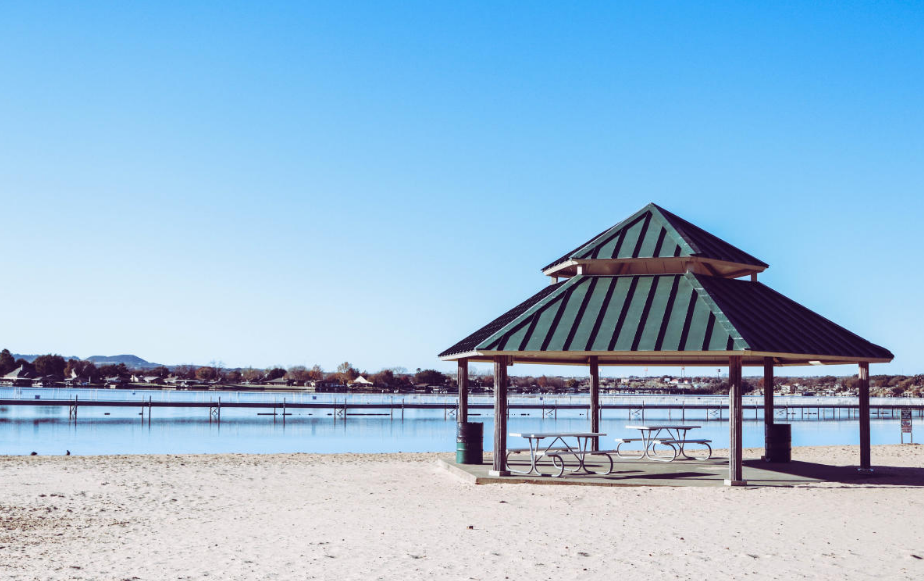 Willow Grove Park
If you want to get away from the crowds, Willow Grove Park on Lake Lewisville is one of the best beaches.
Willow Grove Park is among the smallest beaches in Dallas on the list, yet it makes for a pleasant day by the sea.
It is among the best Dallas beaches for solitude, with a large, winding trail network and a peaceful shoreline.
On top of the sandy beach, Lake Lewisville also has boat ramps, fishing piers, and a charming little bathing area.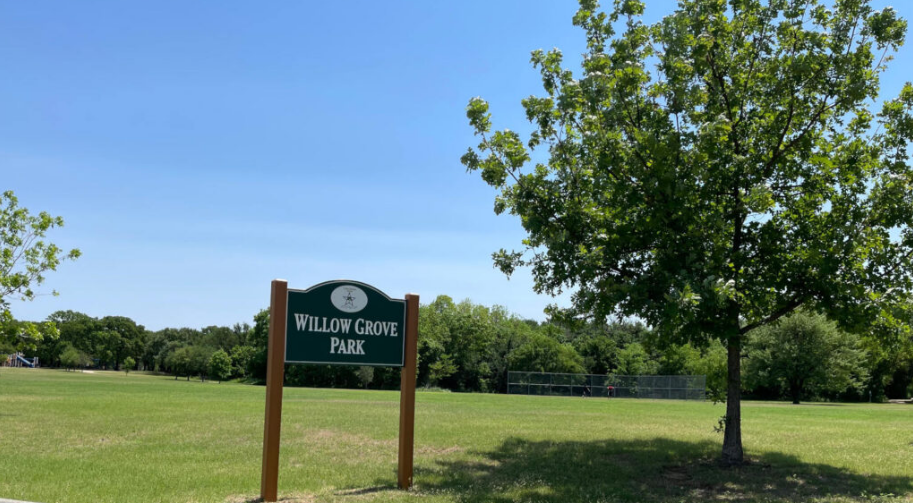 Meadowmere Park
It is Texas's largest floating aqua park obstacle course. Meadowmere Park is a full-fledged, action-packed wonderland located 30–40 minutes from Dallas.
WhoaZone is a gigantic playground full of bouncing, flipping, and acrobatic action.
The Aqua Zone is suitable for children aged 7 and upward, while the shallow-water kids' course is suitable for children aged 4-6.
Meadowmere Park also rents out hourly beach games like spike ball, as well as other water sports like kayaking and paddleboarding.
There are swimming areas, fishing piers, and a boat ramp among its facilities. Sandy beaches and wooded paths in this area draw tourists from all over.
Among the more traditional offerings are sand lounging setups with umbrellas and chairs, picnic tables, and nature walks. It is easily one of the best beaches near Dallas.
$5 per car or $1 each for pedestrians is required for entry. Tickets cost $10 for each vehicle and $2 for walk-ins on holidays.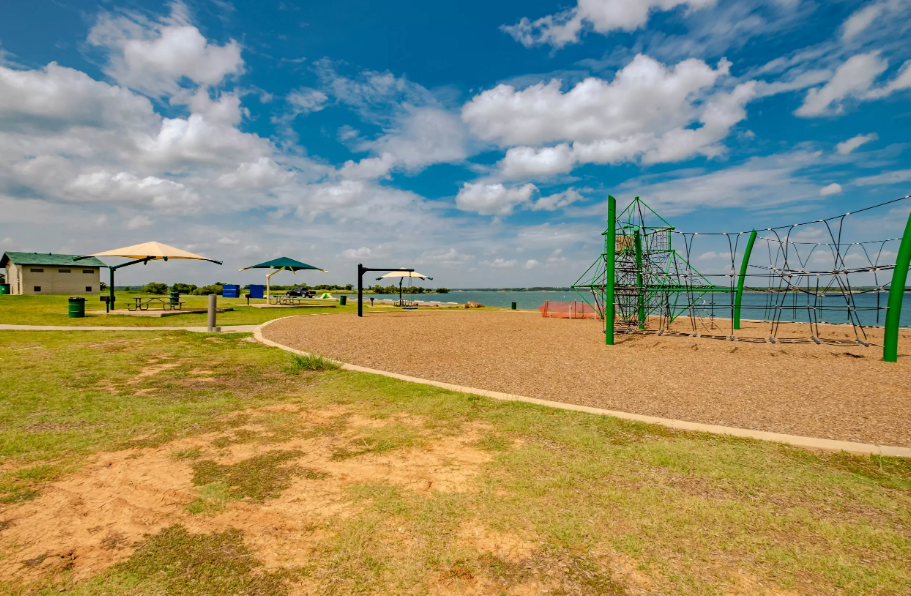 Stewart Creek Park
It is a fantastic park that is available all year. From March through October, the hours are extended, allowing you to make take advantage of this Dallas beach, making it one of the best Dallas beaches during the scorching summer months. The beach is properly roped off, and it is reasonably sandy.
There is a daily cost per vehicle, and an annual permit can be purchased if desired.
Picnic tables and facilities are available for use. There are also beach volleyball courts, hiking, and biking trails.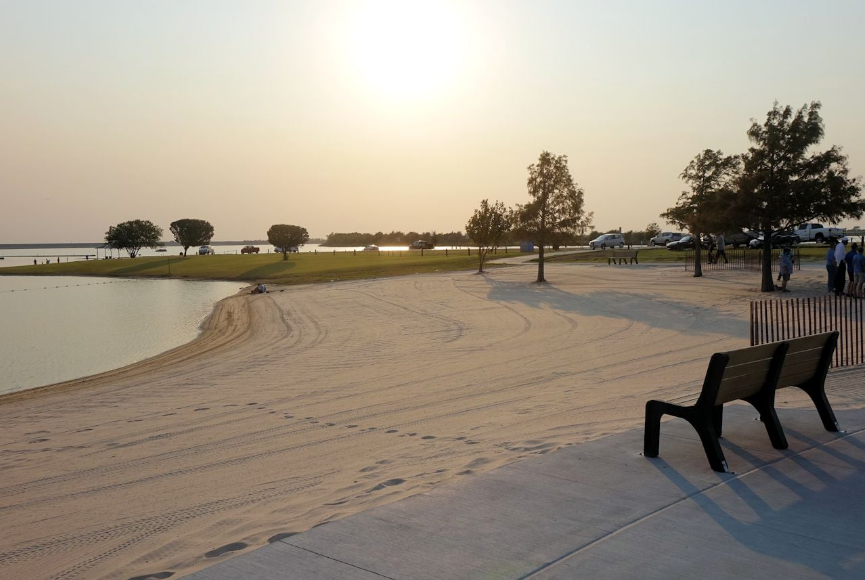 Ray Roberts State Park
State parks are a fantastic opportunity to explore the neighborhood while still having access to more contemporary facilities.
One hour's drive from Dallas, close to Denton, is Ray Roberts State Park, which exudes a tranquil, carefree atmosphere.
On a sunny summer day, you'll want to jump into the water, and this park has plenty of opportunities to do so! Isle du Bois, with its small sandy beach, is a favorite.
You can stay overnight at one of the park's many campgrounds, or simply visit to spend the day at one of the best beaches near Dallas.
There are four beach sections in total across the park, so it should help reduce congestion, though it shouldn't consistently get crowded.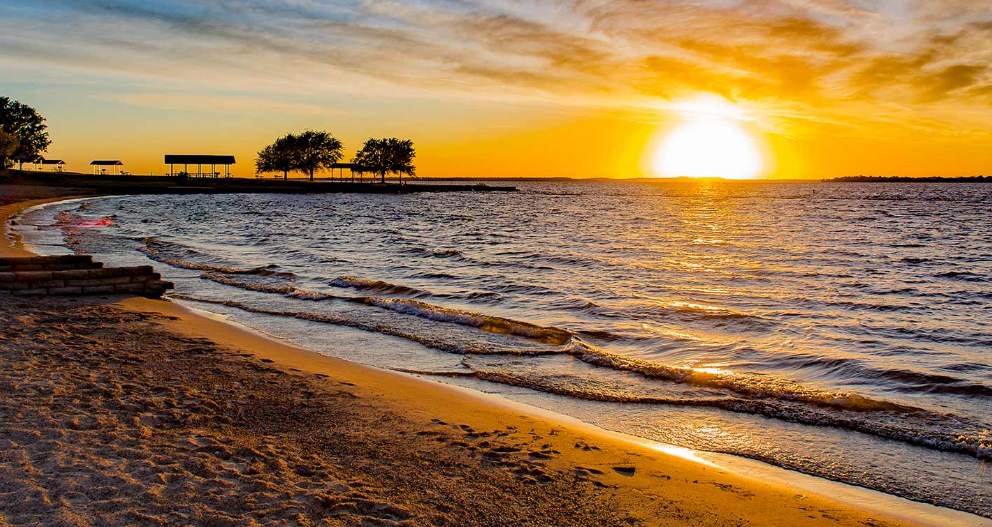 Sea Rim State Park
This distant, serene park is a favorite of nature enthusiasts and is situated close to Port Arthur on the Gulf of Mexico.
The typical beach activities, such as swimming, strolling along the sand, and constructing sandcastles, can be enjoyed.
Bird viewing, fishing, paddling in a kayak or canoe, or simply strolling along the Gambusia Nature Trail Boardwalk while observing the birds are additional options.
Why not stay in one of the 15 campsites with full amenities, or pitch a tent on the beach?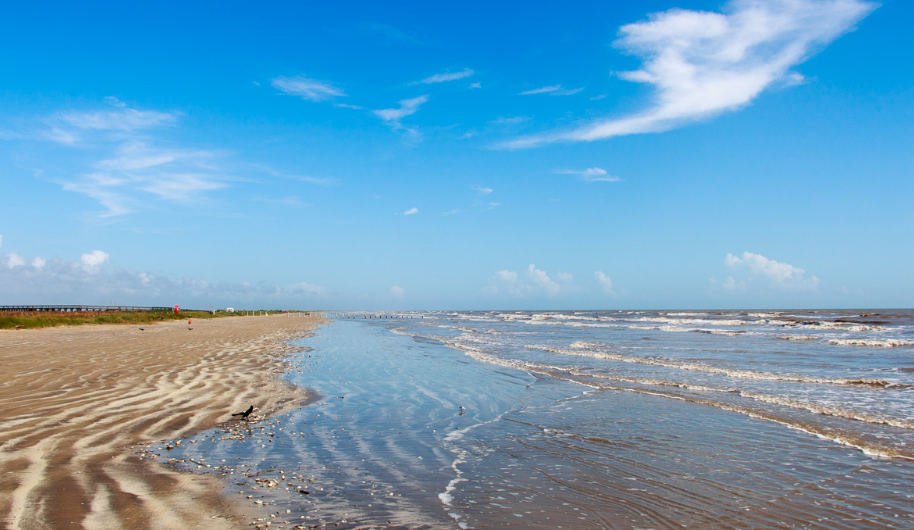 What is the prettiest beach in Texas?
South Padre Island. The majority of us have heard of South Padre Island as the most famous spring break destination for Texas teenagers.
Who can blame them? South Padre Island, a vacation hamlet on a barrier island facing the Pacific, is breathtaking.
On one side, the beautiful dunes in front of a calm ocean, while on the other, crashing waves.
The weather is perfect, the sand is golden, and the sandy beach is bordered by parks with all the expected amenities.
South Padre Island is about a five-hour journey from Dallas and is quite popular. Aside from swimming and sunbathing, there is enough to do.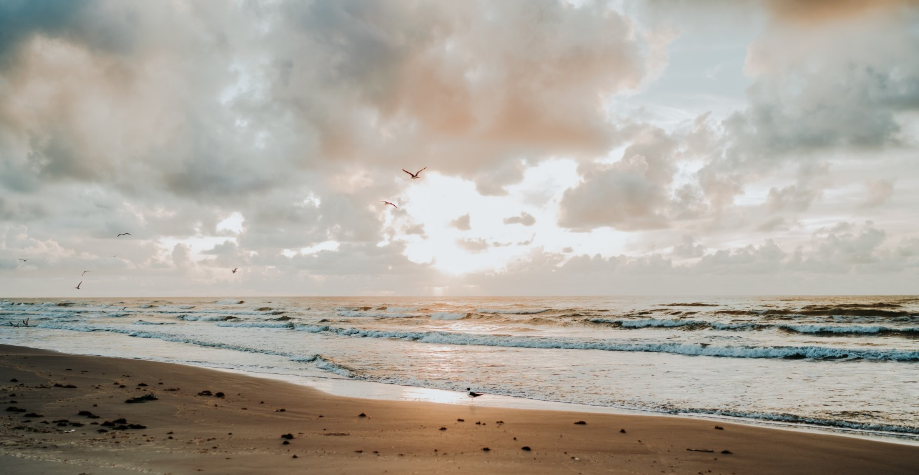 What is the closest beach to Dallas, Texas?
White Rock Lake Park is the closest of all Dallas beaches. This is the only beach on the list that is really located inside Dallas's city limits.
It ought to be on everyone's list of beaches in Dallas, it goes without saying.
The preferred location for outdoor enjoyment in the city is White Rock Lake Park, which is only five minutes from downtown Dallas.
Although there isn't a formal beach built into the lake, one has emerged in recent years as a result of the water draining. While this is not a sandy beach, it is nevertheless a pleasant little spot to visit.
Families can be seen relaxing on this section of beach in the heart of Dallas. But it's not the lake's main attraction.
Visitors to this popular Dallas location are drawn there by the walking and hiking trails, as well as the proximity to the sea.
While you're in the neighborhood, don't pass up the chance to visit some fantastic bars and restaurants near White Rock Lake.
Many of these make excellent Dallas date suggestions, so take that into consideration as you plan your trip to this area.
While exploring White Rock Lake Park, you can set up your lakeside beach area and simply spend a day by the water.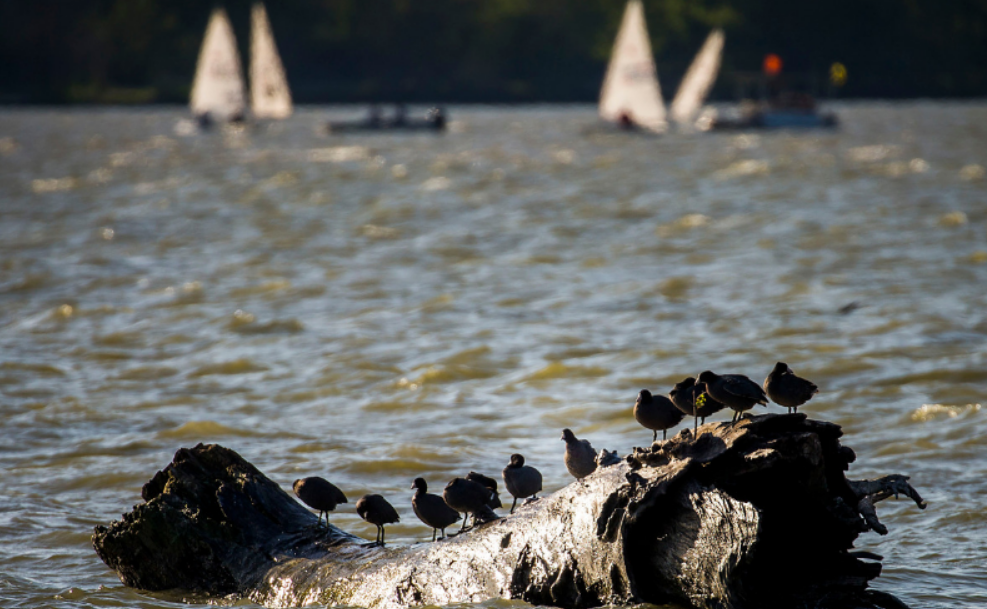 How far is Dallas, Texas from the beach?
Cedar Hill State Park is about 20 minutes from Dallas, Lynn Creek Park and Meadowmere Park are 30–40 minutes away, Little Elm Park is 45 minutes away, Granbury City Beach Park is 1 hour and 10 minutes away, and Pebble Beach Park is 50 minutes away.
White Rock Lake Park is the closest beach to Dallas, about 5 minutes away.
Conclusion
There are plenty of beaches in Dallas, Texas, to keep you cool when it becomes hot and muggy in the summer. You'll surely find a great place to swim, unwind, enjoy some water sports, and perhaps even get a tan.
You can choose one place or, if you looking for a unique travel experience, a trip by car along the beach could be a perfect idea.
Read also: Astonishing Palaces in France you must visit