Tea plantations in Sri Lanka: Smart tourist guide
Are you a true tea lover who is planning a trip to Sri Lanka, the famous tea country? There is no better choice than to see and explore all the diversity of tea plantations in Sri Lanka, enjoy the subtle taste of genuine Ceylon tea, and take a closer look at the tea production process. This will be a fascinating experience as you have never seen anything like this!
However, what destination to choose? What are the best tea plantations in Sri Lanka for visitors? We are here to help you with planning your tea plantation tour.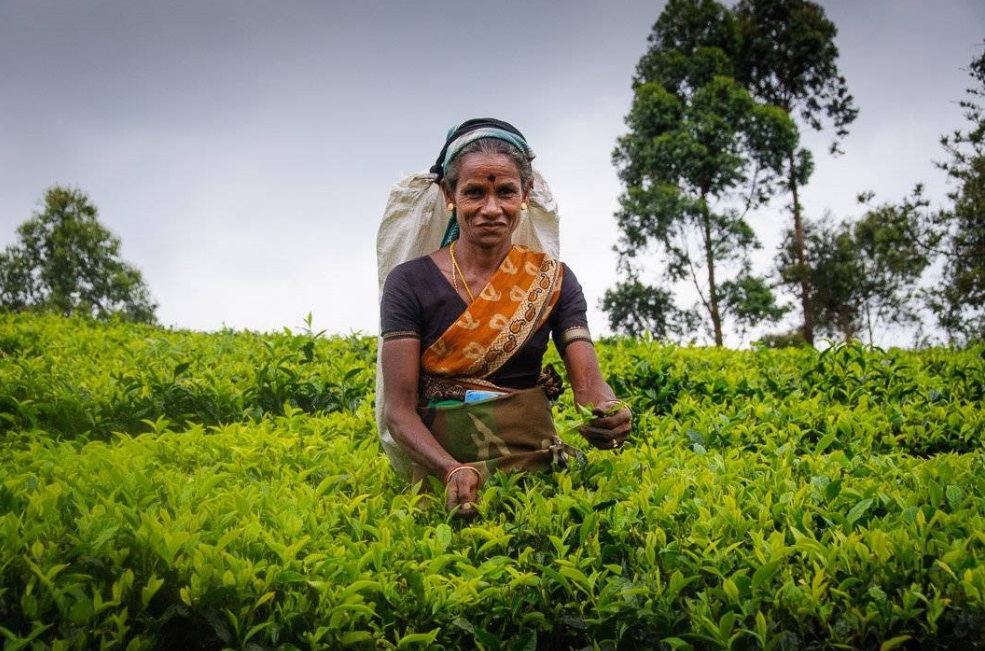 Tea plantations in Sri Lanka: What should you know?
Sri Lanka is a hill country that is mostly in the central highlands regions. Several tea plantations also grow along the coastal line.
Sri Lanka is a cradle of green tea fields that are grown to become the famous Ceylon tea (named after the former name of this country). Today, Sri Lanka is also called the "Pearl of the Indian Ocean" with its unique culture, lush greenery on the rolling green hills, ultimately cool climate, and, of course, the unique Ceylon black tea.
While China mainly produces green tea, Sri Lanka is famous for its black tea plantations. As a misty hill country, it is just a perfect place for tea cultivation. Rising higher, the vast tea plantations provide better-growing conditions for Sri Lankan tea. The higher the working tea estates are located, the more exquisite taste that Ceylon tea has.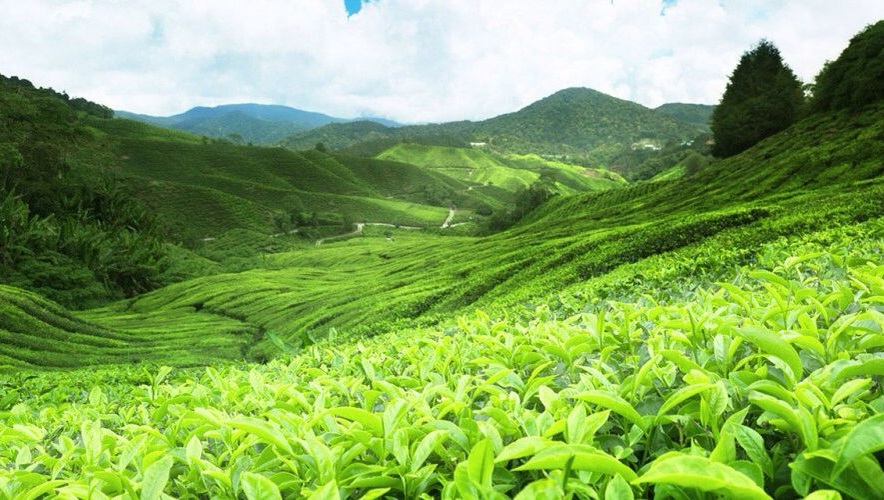 The brief history of the Sri Lanka tea
The local tea history starts in 1824 when the first tea plant was introduced to Sri Lanka. Firstly, it was displayed in the Royal Botanical Gardens as an exotic Chinese plant. However, after a while, some more tea plants were introduced from different Indian regions.
Thus, it was revealed that the climate in Sri Lanka is so perfect for growing tea. A few decades later, by the end of the century, it turned into the whole tea industry.
Tea planting in Sri Lanka quickly became a great alternative to coffee growing. It quickly became a super alternative variant to the coffee plants that were prone to a fungal disease known as coffee rust, tea fields successfully replaced them with time.
The official start of Sri Lankan tea production was in 1867 when James Taylor presented his first commercial tea crop. This plantation where the tea business started will become later the world-known Pedro Tea Estate.
After a while, tea estates gradually replaced coffee plantations. They took over the country and quickly became an essential part of Sri Lanka economy.
Today, Sri Lanka remains one of the main tea industries for about 200 years. Since the 19th century, Sri Lanka is still the fourth-largest tea producer in the whole world.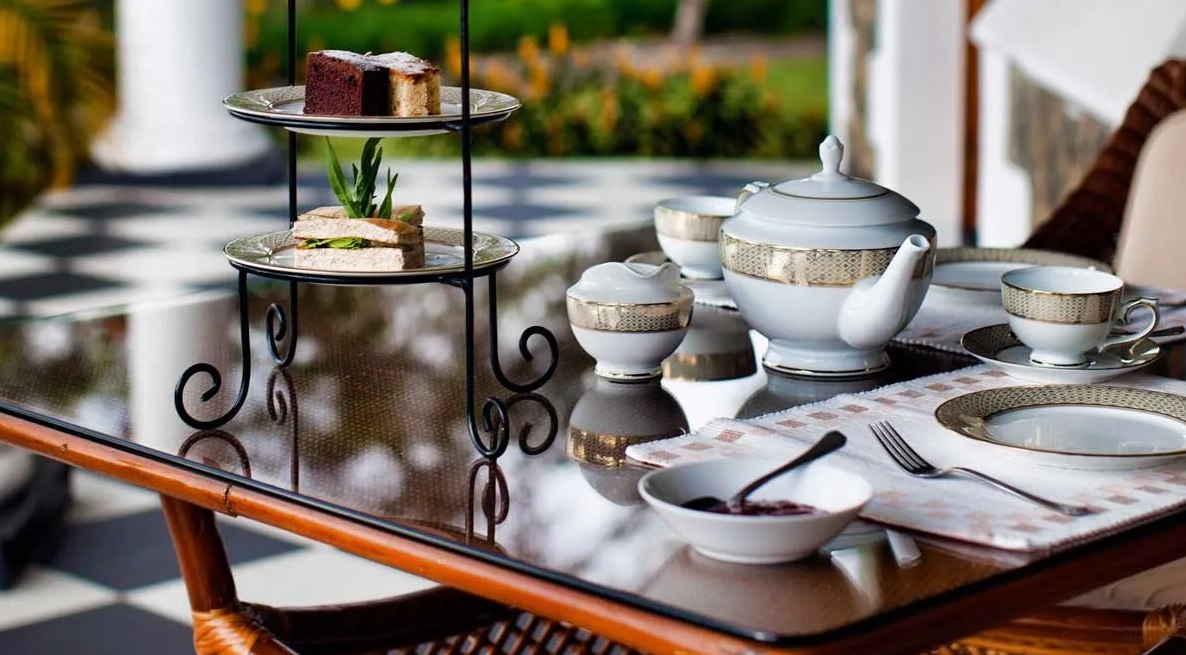 Are there tea plantations in Sri Lanka?
Sri Lanka is famous for its incredible tea plantations scattered all over the country. What is more, the world tea crop contains about 17 percent of Sri Lanka's tea!
Since tea production is an essential part of Sri Lanka's economy, tea is also named "green gold". From colonial times, tea-making became an integral part of Sri Lanka's life.
There are seven main tea plantations in Sri Lanka.
Three of them are defined as higher elevation tea plantations that are located at the highest elevation in the country (generally, over 6000ft above sea level):
Dimbulla
Nuwara Eliya
Uda Pusselawa
Two of them are mid-grown tea plantations located at about 2000 to 4000 ft above sea level:
Two more tea plantations are located lower than 2000 ft above sea level and are considered low-grown tea plantations: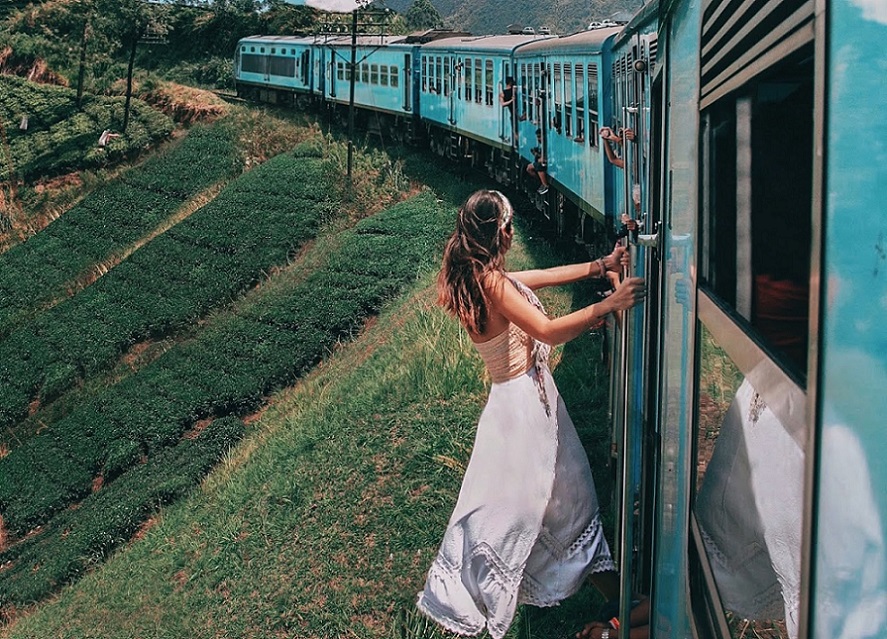 How to choose the best accommodation in Sri Lanka?
There are no traveling tours possible without the right choice of accommodation. In Sri Lanka, you have all the variants up to your budget – you can either afford to stay at a luxurious hotel or find a cozy bungalow if you are tight on budget.
Every tea plantation tour includes accommodation, so you can choose an affordable variant for you. Some hotels are family-friendly, or even oriented toward the larger groups of tourists.
Top 5 tea plantation regions in Sri Lanka
Having a bright tea history of about 200 years long, Sri Lanka has become a popular destination for lots of tea lovers from all over the world. You can have an incredible chance to see the live tea plantations in Sri Lanka, visit the best tea factories, learn more about tea production, try different types of tea, and enjoy the scenic views!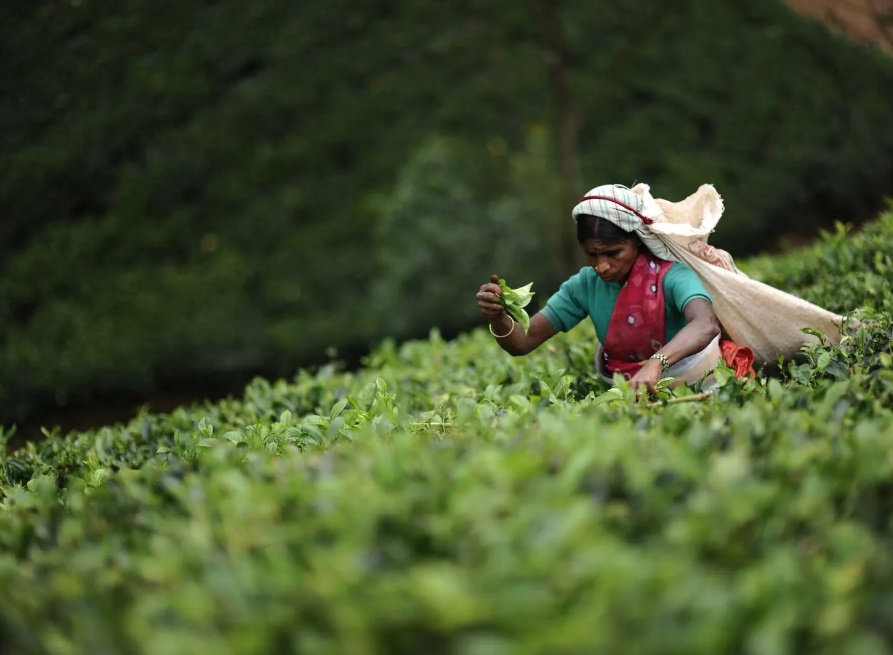 #1. Nuwara Eliya tours
Nuwara Eliya is a large and rich hill country region that belongs to the most essential parts of Sri Lanka's tea production.
As one of the biggest and highest tea plantations, Nuwara Eliya offers you a wide diversity of activities that will make your Sri Lanka holiday unforgettable. Most tea plantation tours are located here, so you can see the most of the diversity in the tea industry if join them.
Nuwara Eliya is widely known for producing a great part of the best Sri Lankan tea varieties, particularly the high-quality Orange pekoe tea.
For those who are fond of sightseeing, Nuwara Eliya offers the most beautiful views of the best tea plantations and tea gardens, well-trimmed tea bushes, and rolling green hills.
Enjoy the best locations included in the Nuwara Eliya tea plantation tour!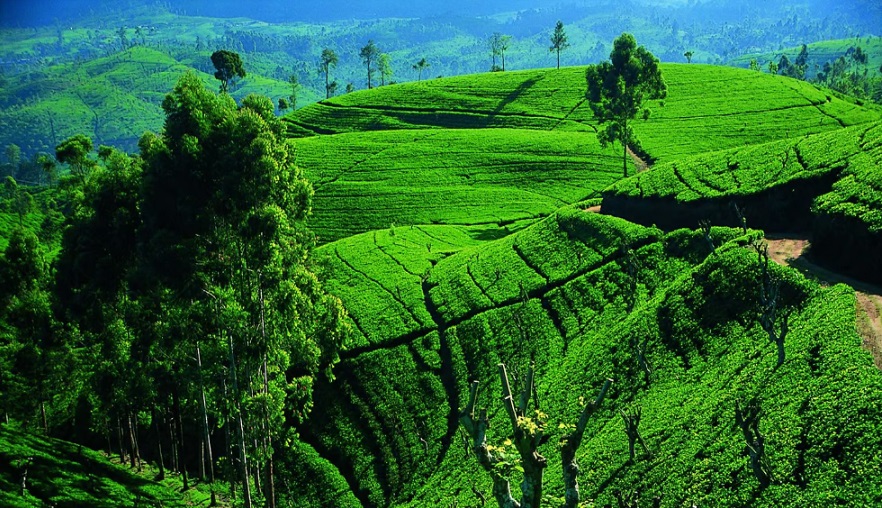 #1.1. Blue Field Tea Factory tour: When traveling north of Nuwara Eliya towards Kandy, you can stop at this location in Ramboda.
Starting its history in 1921, Blue Field Tea Factory is well-known today for its higher-elevation tea plantations.
Choosing the Blue Field Tea tour, you have a great opportunity to watch the tea processing and take a closer look at the brewing magic. A trained tea taster can tell you how to identify various types of tea.
If you want to arrange this tour, just contact your guide at the factory. They will be glad to help you with a perfect tea tour!
#1.2. Damro Tea Factory tour: One more tea plantation tour in Ramboda that offers a few options for visitors. You can either select a regular factory tour or take a closer look at the local tea plantation. Traveling in a vehicle, you can see the professional tea pluckers working at the plantation.
Damro Labokelee is one of the biggest tea estates that is easy to reach by the main road from Kandy to Nuwara Eliya. This tour is also called the "tea safari" as it includes amazing tea estate exploration on the wheels.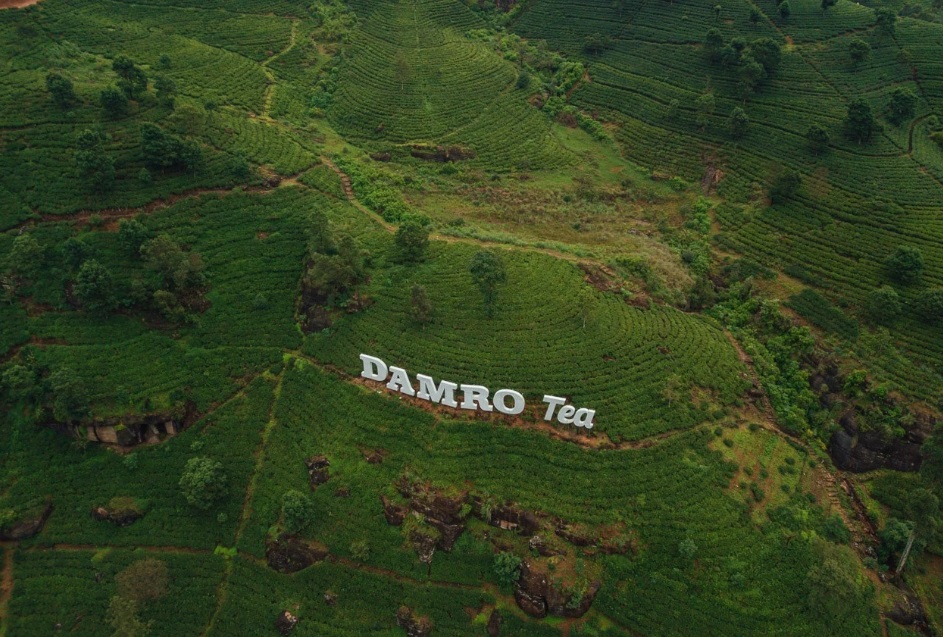 #1.3. Glenloch tea factory: In Ramboda, you can also join this factory tour. For those who like informative tours, Glenloch tea factory offers an observation tour that reveals more about the tea production history.
In the Glenloch tea factory, you can see the oldest machinery in Sri Lanka that still work since colonial times. It is even more interesting than visiting a museum, as the machinery still produces high-quality tea! Additionally, you can visit the local tea plantation as well.
#1.4. Heritance tea factory: For those tourists who look for tea-making involvement, the best option is to stay at Heritance Tea Factory Hotel.
Heritance Tea Factory Hotel is a great transformation from an old tea factory into a large, fascinating hotel. The hotel offers a scenic view of the hill country region with luscious emerald hills, the comfort lodging, and the unique experience of a tea-making tour!
Being one of the most significant tea locations in Sri Lanka, Heritance Tea Factory also provides unique opportunities for tourists. When visiting a local tea plantation, you can join the professional tea pickers and have an amazing tea-plucking experience.
The hotel itself is an educative model of a tea factory that involves the guests in the tea-making process. Along with tea plucking experience on the tea fields, you can have a chance to go through the production process in the factory hotel. As a great final bonus, you will gain a tea pack that is full of handpicked tea leaves!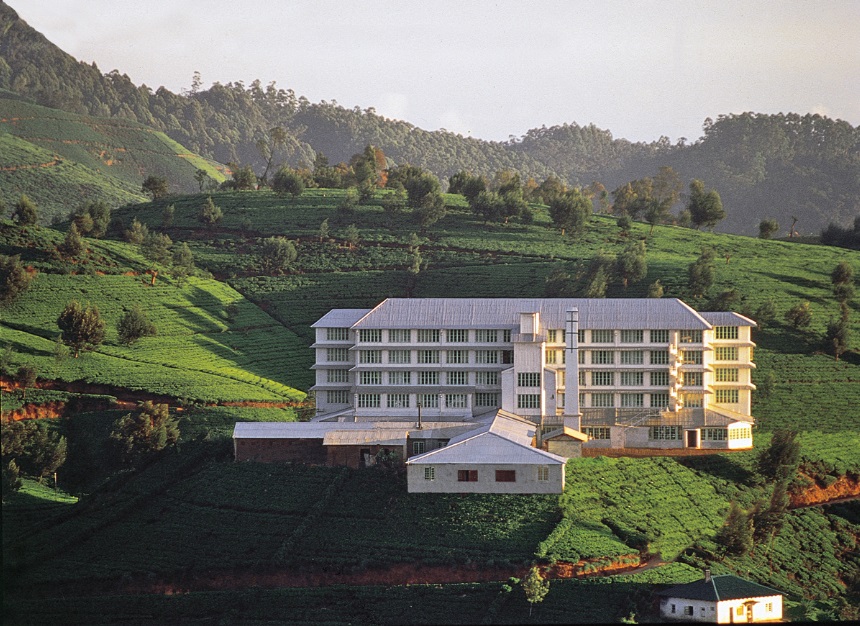 #1.5. Pedro Tea Estate tour: This tea plantation tour also provides the opportunity to explore local tea plantation life. This tea estate is settled on the exact spot where Mr. James Taylor planted the first tea bushes to start his Ceylon tea empire.
From the shadow place on Sri Lanka's highest mountain, you can watch the tea pluckers harvesting the fresh and green tea leaves, or even leave your cozy shelter and join them! The most unforgettable experience is to take some hand-plucked tea leaves from your trip.
#1.6. Goatfell Hotel: If you enjoy the cozy bungalow-like accommodation, Goatfell is your best bet! You can either stay in one of the four rooms or make a group booking for the whole place with your family and friends.
Staying at Goatfell, you can enjoy the picturesque hill country views and explore the historical architecture of Sri Lanka – and that is all from your cozy spot in the sitting room!
#1.7. Mackwoods Tea Centre: If you are looking for a brief tour, especially when traveling with kids, Mackwoods will suit you best. You can take a close but brief look at the local tea plantations with the basic explanation from the guide.
The pros of tours are the free guidance, the tea tasting option, and the tearoom that you can visit to have a tasty snack with the local tea. There is also a local gift shop – and this is also a con, as the souvenirs are expensive enough!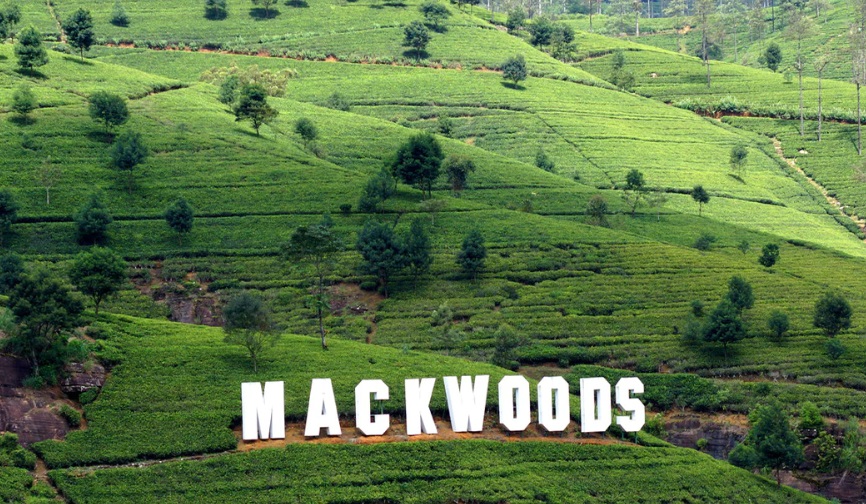 #2. Hatton tours
Hatton is a scenic tea-growing town located on the hillside in the Nuwara Eliya District. Although it is quite small, it still offers a few great options for tea lovers. When visiting Hatton, you have an opportunity to spend a great tea holiday in the superb tea planter bungalow or stay at the luxurious Ceylon Tea Trails hotel. 
#2.1. Dunkeld Tea Factory: An amazing tour for those who are fond of tea creating and tea tasting! Stay at Hatton for a couple of days and visit the Dunkeld Tea Factory. Arrange this guided tour and the meeting with a professional tea planter, and you will dive into the world of genuine Sri Lanka tea.
Explore the tea processing secrets, join the picnic on the tea plantation, enjoy a delicious meal, and have an unforgettable experience! The accommodation is a specifically stunning point, with all its luxury features.
#2.2. Talawakelle Tea Factory: Staiyng in Hatton, you can book an exploration tour of the Talawakelle Tea Factory and explore the local tea plantations. The tour will suit you best if you are short of time.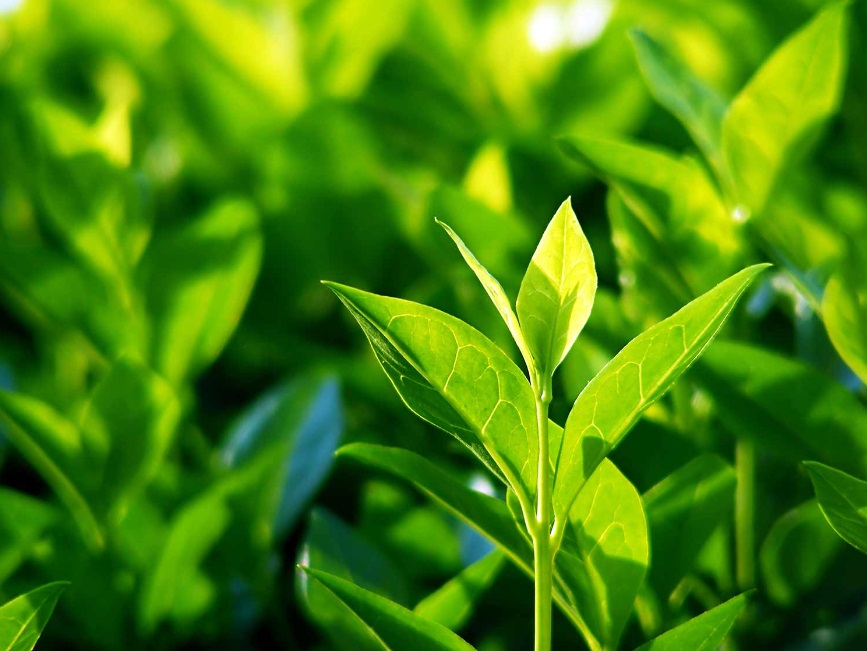 #3. Ella tours
Ella is a small hill town and one of the most favorite tourist destinations. As a working tea estate, it includes several fascinating tours that offer both visiting tea factories and enjoying the scenic views while taking a chosen tour.
Along with authentic accommodation, you can also join any of the local tea tours. Here are several local factories and incredible tours to opt for while traveling to Ella:
#3.1. Uva Halpewatte Tea Factory: This is one more great option to visit. In the Uva region, this is the biggest factory that offers you a fantastic tour with a few pleasant bonuses.
The whole tour takes about an hour. While taking this tour, you can join the tea-tasting session and feel like a true chief taster! You will learn how to define tea varieties by a list of characteristics and find out the differences in taste of the brewed tea. At the end of the tour, you can get some local souvenirs and bring a gift for your family and friends.
#3.2. Newburgh Tea Factory: A good brief alternative to the Uva Halpewatte tour for those who are short of time. This is also one more tour that allows you to observe Little Adam's Peak and take a closer look at the Sri Lanka tea-making process.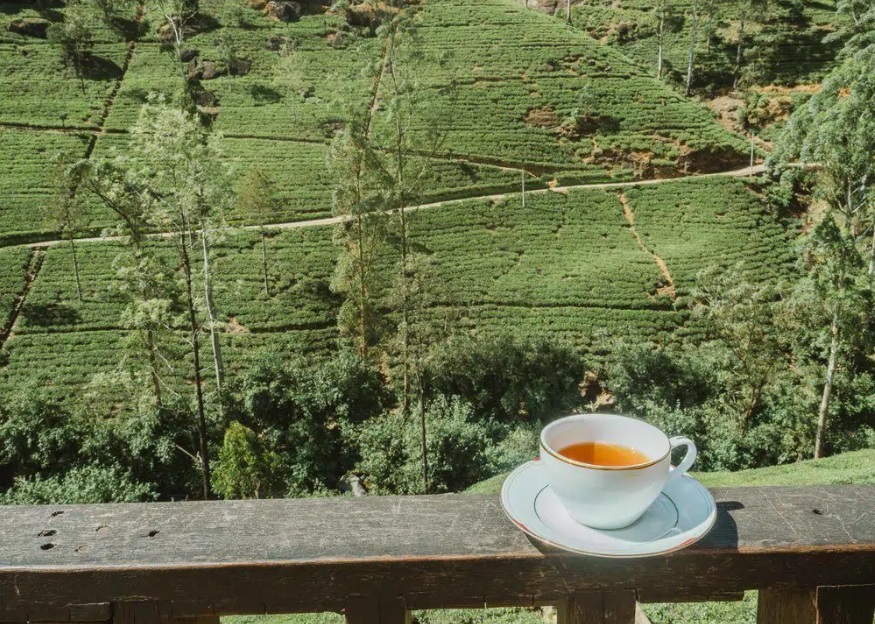 #4. Kandy tours
Kandy is the second-largest Sri Lankan city and one of the best venture choices. This city is also called the "Hill capital" and is famous for being added to the UNESCO World Heritage Site. The main sight in Kandy is the famous Temple of the Sacred Tooth Relic.
Along with exploring Kandy itself, you can also join the local tea plantation tours:
#4.1. Hanthana Tea Estate Factory: This is one of the Sri Lankan historical factories. Along with walking through the tea estate, visit the Ceylon Tea Museum to explore the local tea history since 1925. Involve yourself in the tea production and packaging, make acquaintance with the old working machinery, and become a part of the unique tea experience!
#4.2. Kadugannawa Tea Estate: A great idea is to take a tour of the tea factory in the Kadugannawa tea estate. The great English-speaking guide provides an amazing tour with clear explanations of all the details.
Both green and black tea are produced in Kadugannawa, and you can see the whole way of tea, from plucking to packaging.
As the tours are not too long, this is a good choice for those who travel with kids. In addition, free tea tasting and nice souvenir sets with local tea are also included.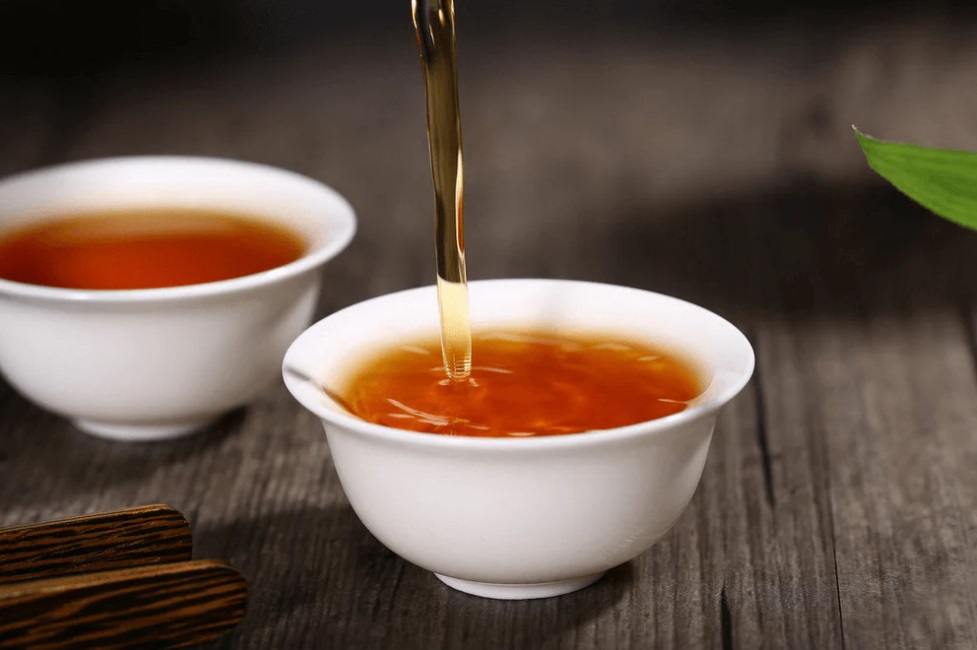 #5. Haputale tours
#5.1. Dambatenne Tea Factory tour: If you are looking for the best tea plantation tours in Sri Lanka, the Dambatenne Tea Factory is definitely one of your best bets! It is a picturesque tea estate with a significant history.
This tea factory was established by Sir Thomas Lipton (hence the name of this world-famous tea brand!) in 1890. Lipton's project started as a modest group of plantations, and hardly he guessed what a successful start it was. As the tea business brought significant profit, the factory started growing and developing with time.
Today, it is the main factory in Ella that offers one of the best and most popular tea plantation tours. You can see the old colonial-time machinery still working and producing high-quality Sri Lanka tea. However, you can't get a pack of tea while taking this tour.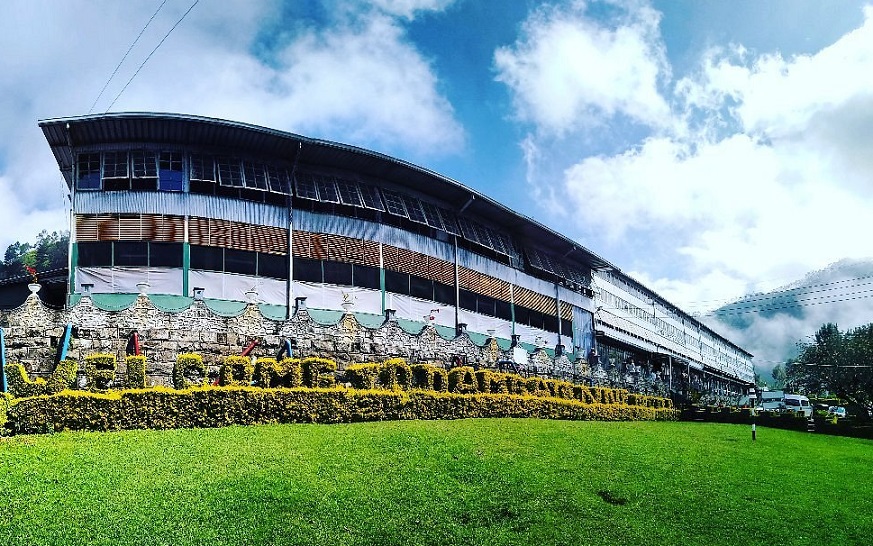 The tour is absolutely stunning and informative. You will have enough time to explore this huge and fascinating factory. As a rule, the best idea is to arrive at the factory in the morning so that you can see the whole area and explore all the details.
You can also observe the plantation from Lipton's seat, the famous viewpoint of the Dambatenne's owner. The vast and splendid plantations stretch far in front of your eyes!
#5.2. Haputale Tea Plantation tour: This tour is most suitable for travelers who enjoy sightseeing. Opt for a breathtaking train tour, and you can see the emerald rolling hills, vast tea plantations, Little Adam's Peak, and the local showplaces such as Nine Arch Bridge.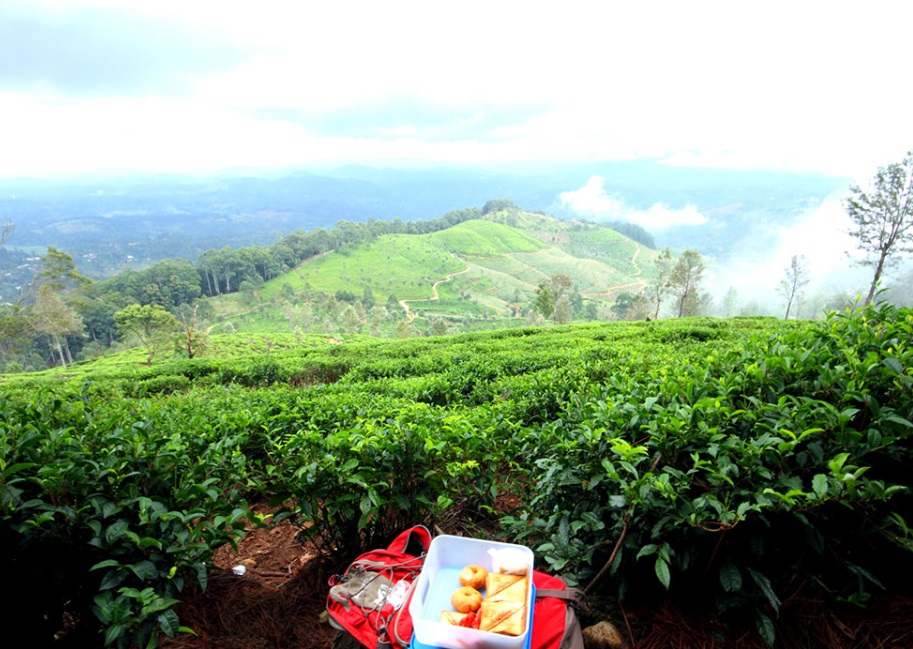 FAQ
Where is the best tea grown in Sri Lanka?
Nuwara Eliya district is famous for growing Orange pekoe tea – the best and highest quality Sri Lanka tea. Today, Nuwara Eliya town s worldwide-known as the "little England" where one of the most valuable tea varieties is produced.
Who is the largest tea producer in Sri Lanka?
The famous Akbar Brothers company is known to be the largest tea producer in Sri Lanka. This company produces a wide diversity of green and black tea varieties that can come both loose and bagged, either herbal or specifically flavored. This is also the biggest world tea exporter from Sri Lanka.
What are the drawbacks of Sri Lanka tea plantation tours?
When going on the tea plantation tour, keep in mind that toilet facilities are often not included inside the hotels. Thus, some tea factories are not equipped with inner toilet facilities- instead, you can find outdoor squat toilets that are nothing but holes in the ground.
To avoid outdoor messy facilities, try to use an indoor toilet in your hotel if you can.
What are the best national parks in Sri Lanka?
While traveling to Sri Lanka, you can also visit the national parks and see the local wildlife. Leopards, elephants, a wide range of bird species, and many other animals are possible to see there!
Here is a list of the top 12 national parks in Sri Lanka:
Angammedilla National Park
Bundala National Pakr
Gal Oya National Park
Horton Plains National Park
Kaudulla National Park
Kumana National Park
Lahugala Kitulana National Park
Minneriya National Park
Pigeon Island National Park
Udawalawe National Park
Wasgamuwa National Park
Yala National Park
Final thoughts
As you can see, there are plenty of tea plantation tours in Sri Lanka for any taste and budget. Find the one that suits you best, and come to see this exquisite tea island!