Phuket vs. Koh Samui: A tropical paradise showdown
When it comes to dreamy tropical getaways in Thailand, Phuket, and Koh Samui top the list for many travelers. Koh Samui and Phuket offer a wealth of natural beauty, vibrant culture, and an array of activities.
Choosing between Phuket vs Koh Samui can be a tough decision, as both destinations boast unique charms. In this article, we'll delve into the captivating features of Phuket and Koh Samui.
Phuket
Phuket, known as the "Pearl of the Andaman," boasts a variety of attractions that cater to different interests. Phuket Town, the island's capital, offers a blend of historical charm and modern amenities.
Stroll through its vibrant streets, visit ornate temples, and indulge in the delectable local cuisine. The town is also a gateway to exploring nearby islands, such as the famous Koh Phi Phi, Koh Tao, and Koh Phangan, through hopping tours. The island is well-developed, with modern infrastructure, shopping malls, and a lively nightlife scene.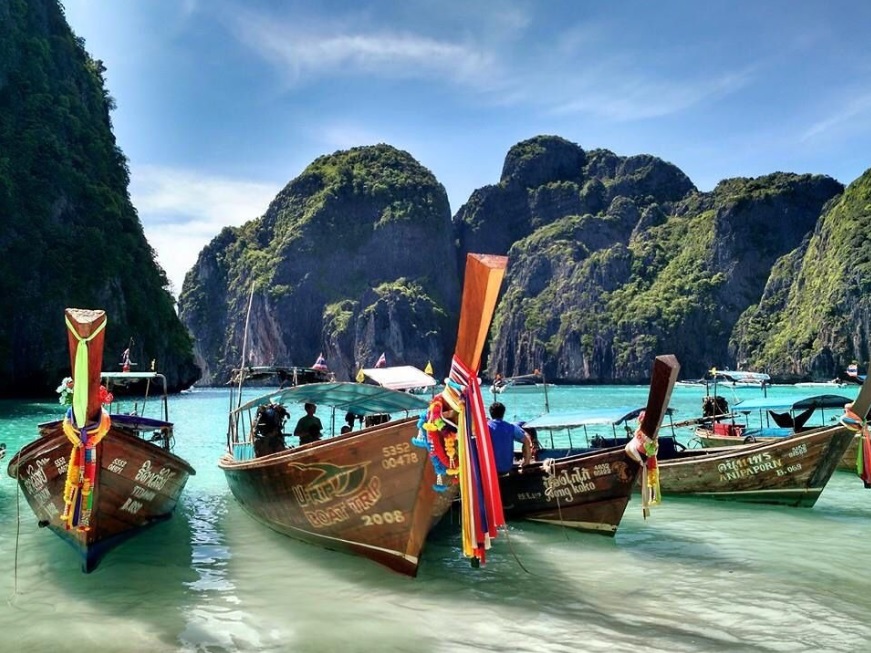 Geography and location
Situated in the Andaman Sea, Phuket is Thailand's largest island. Its mountainous landscape with lush greenery is surrounded by clear turquoise waters. Phuket is located on the southwestern coast of Thailand, offering stunning views of the Andaman Sea's sunsets.
One of the advantages of visiting Phuket is its strategic location within Southeast Asia. Being a well-connected hub, Phuket offers easy access to other captivating destinations in the region. Travelers can take advantage of their time on the island to embark on exciting day trips or extend their journey to explore nearby countries.
Its size and popularity make it easily accessible, with direct flights to and from major cities worldwide through Phuket Airport. The island is a haven for beach lovers, with its exquisite coastline offering a variety of options. From the lively beaches of Patong, Karon, and Kata on the west coast to the more secluded and pristine stretches on the east coast, Phuket caters to all preferences.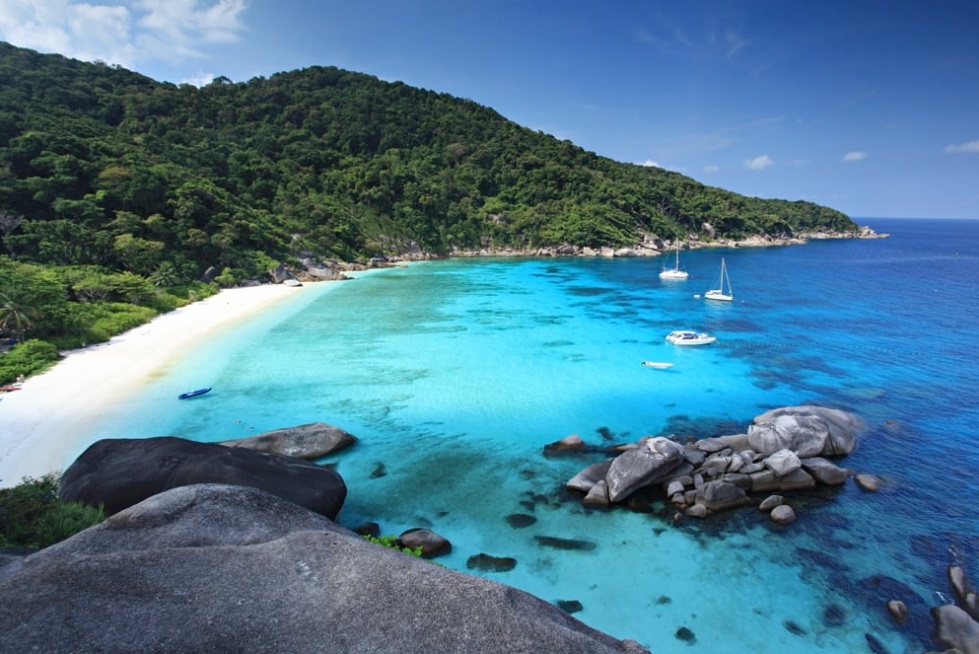 Accessibility
Phuket is easily accessible by air, with an international airport catering to numerous flights from major cities around the world. Phuket International Airport serves as a gateway to the island's tropical beauty and is conveniently located near popular tourist areas, including Patong Beach and Phuket Town.
Exploring Phuket
Phang Nga Bay: Just off the coast of Phuket lies the stunning Phang Nga Bay, known for its towering limestone karsts rising out of the emerald waters. Taking a boat tour through the bay allows you to witness these majestic natural formations up close and even explore hidden lagoons and caves.
Phi Phi Islands: The Phi Phi Islands, including Phi Phi Don and Phi Phi Leh, are a short boat ride away from Phuket. Famous for their crystal-clear waters and picturesque landscapes, these islands have gained international recognition as a paradise for snorkeling, diving, and beach hopping.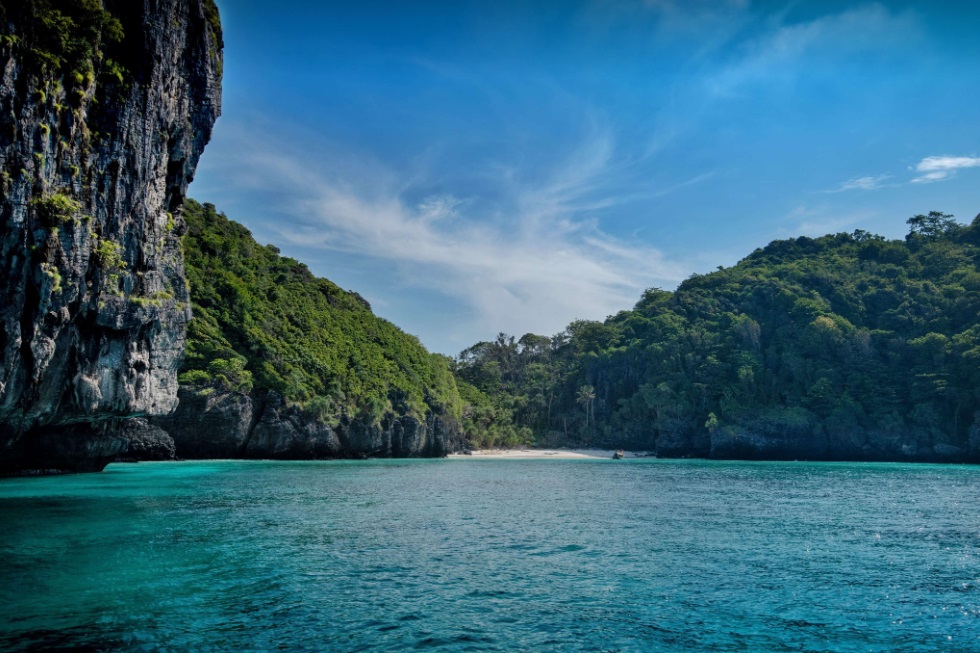 Accommodation Phuket
Phuket provides a diverse range of accommodation options to suit every budget and preference. From luxurious beachfront hotels and resorts to budget-friendly guesthouses, Phuket offers something for everyone. Popular areas such as Patong, Karon, and Kata have a plethora of options, while quieter regions like Kamala and Surin provide a more serene setting.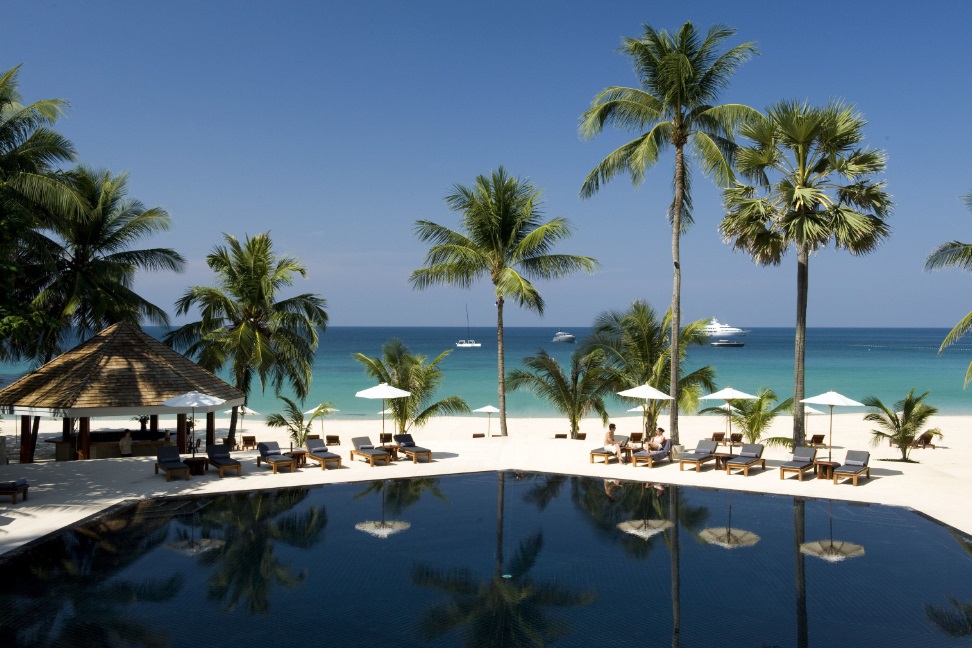 Activities
Phuket offers an array of activities and attractions for visitors. Scuba diving enthusiasts can explore vibrant coral reefs and marine life, while adventure seekers can indulge in jet skiing and parasailing.
Phuket Old Town presents an opportunity to explore its rich cultural heritage, with its colorful Sino-Portuguese architecture and bustling markets. For hopping adventures, nearby Phi Phi Islands and Phang Nga Bay are must-visit destinations.
Phuket Town is a vibrant hub that blends historical charm with modern amenities. Explore the colorful streets, visit the ornate temples, and savor the delectable local cuisine in the bustling markets. For those seeking adventure, Phuket offers an array of water sports activities, including jet skiing, scuba diving, and snorkeling.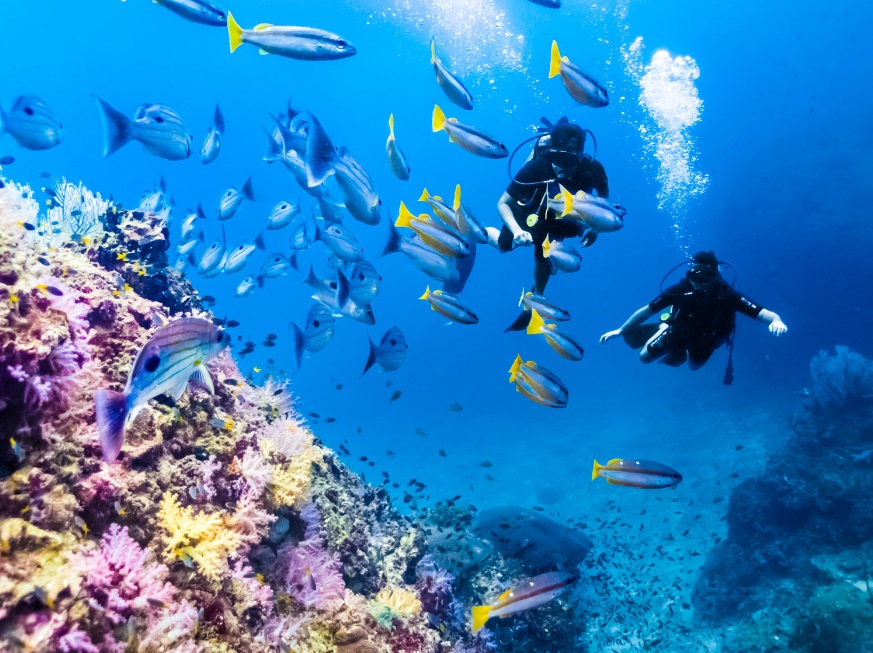 Unique cultural experiences
Phuket Old Town: A visit to Phuket would not be complete without exploring the charming streets of Phuket Old Town. The area showcases a blend of Sino-Portuguese architecture, colorful buildings, and quaint cafes.
Walking through its narrow streets, visitors can discover local art galleries, and boutique shops, and sample traditional Phuket-style dishes at local restaurants.
As one of the most important Buddhist temples on the island, Wat Chalong is worth a visit for its stunning architecture and cultural significance. Visitors can explore the temple grounds, admire intricate Thai designs, and even participate in Buddhist ceremonies or meditation sessions.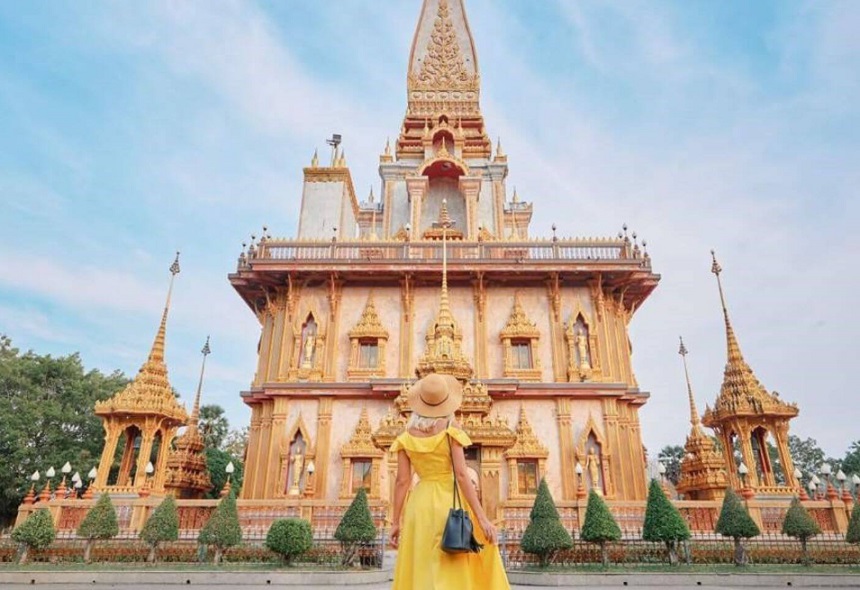 Beaches Phuket and island hopping
Phuket is renowned for its stunning beaches, each offering a unique atmosphere and experience. From the lively Patong Beach with its vibrant nightlife to the more tranquil Kata and Karon beaches, there's a beach for every preference.
Moreover, Phuket serves as a gateway to other breathtaking islands nearby, such as the famous Phi Phi Islands and the picturesque Koh Yao Noi.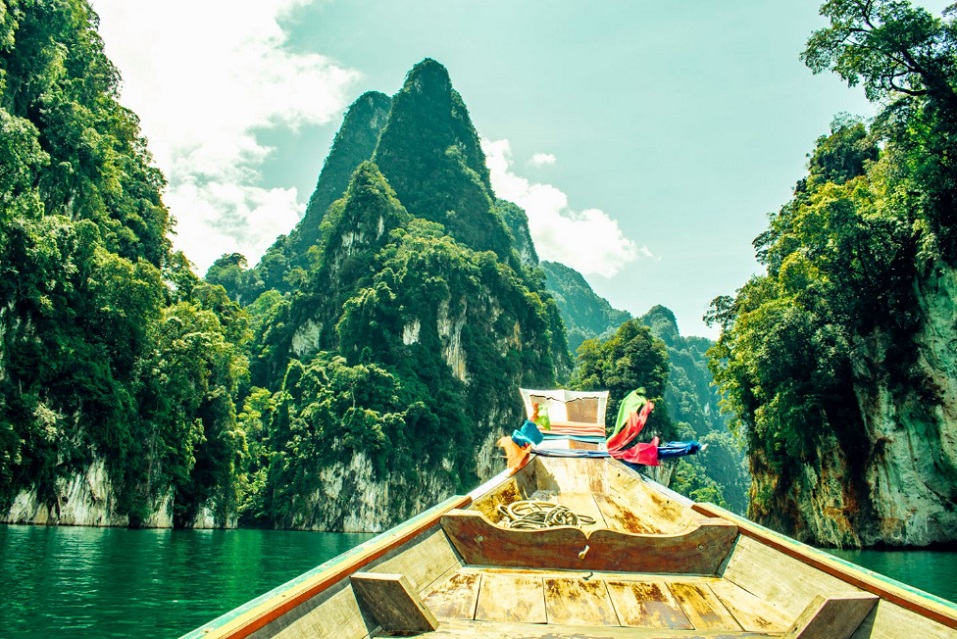 Dining and nightlife Phuket
The nightlife in Phuket is legendary, particularly in Patong, where Bangla Road comes alive at night with its lively clubs, bars, and street performances. Phuket also boasts a thriving shopping scene, with numerous shopping malls and markets where you can find everything from local handicrafts to international brands.
Phuket is renowned for its vibrant nightlife and culinary scene. From beach clubs and bars to upscale restaurants, the island offers an extensive range of dining and entertainment options.
Patong's Bangla Road is the epicenter of Phuket's nightlife, with its lively atmosphere and diverse selection of venues. Visitors can also enjoy fresh seafood at beachfront restaurants along the Western coast.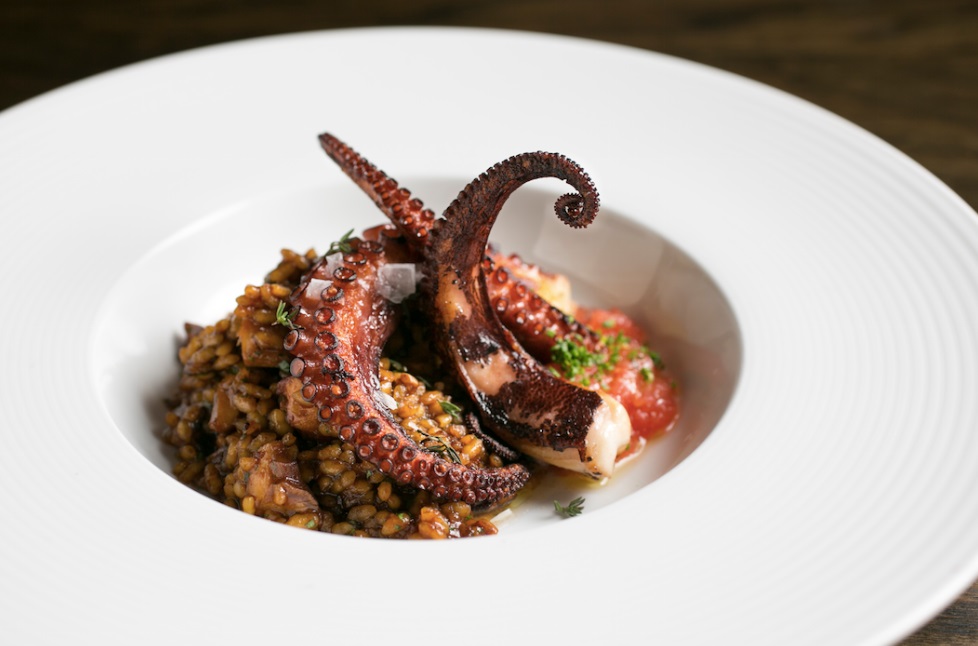 Culinary delights and Thai cooking classes
One cannot talk about Phuket without mentioning its tantalizing culinary scene. The island is a haven for food lovers, offering a diverse range of dining options.
From street food stalls serving delectable local dishes to upscale restaurants featuring international cuisines, Phuket has it all.
Exploring the local markets and night markets, such as Phuket Weekend Market and Malin Plaza Patong, allows visitors to indulge in a gastronomic adventure and sample authentic Thai flavors.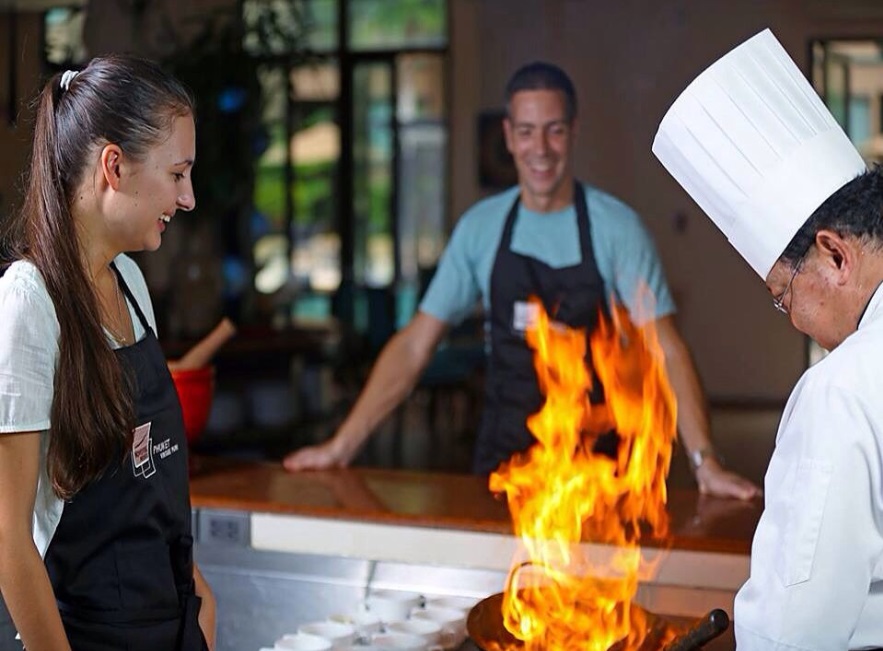 Koh Samui
Koh Samui, located in the Gulf of Thailand, is renowned for its serene and relaxed atmosphere. Koh Samui is accessible through its airport, serving direct flights from major cities.
The airport of Koh Samui is a gateway to paradise, welcoming visitors to a tranquil haven surrounded by natural beauty.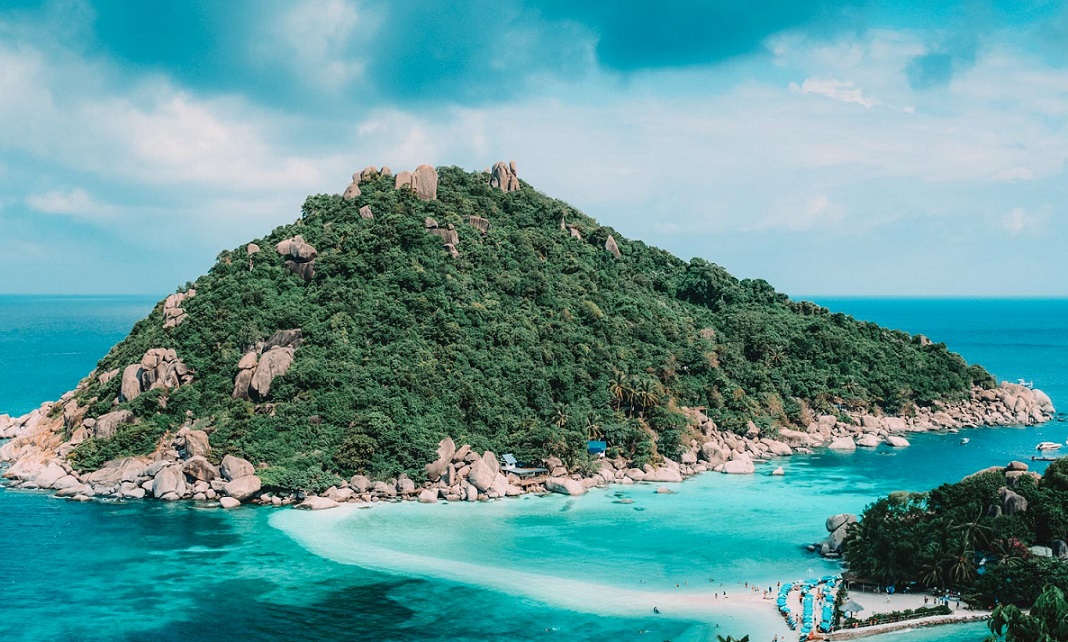 Geography and location
Situated in the Gulf of Thailand, Koh Samui is another popular island destination. Getting to Koh Samui is convenient with its international airport, making it accessible for travelers from different parts of the world.
The airport serves several airlines, including Bangkok Airways, which offers flights to and from Bangkok, Singapore, Hong Kong, and other regional destinations.
Koh Samui is the country's second-largest island. Its landscape is characterized by dense jungles, coconut groves, and breathtaking beaches.
Koh Samui is situated off the east coast of Thailand, enjoying a more laid-back atmosphere and tranquil surroundings.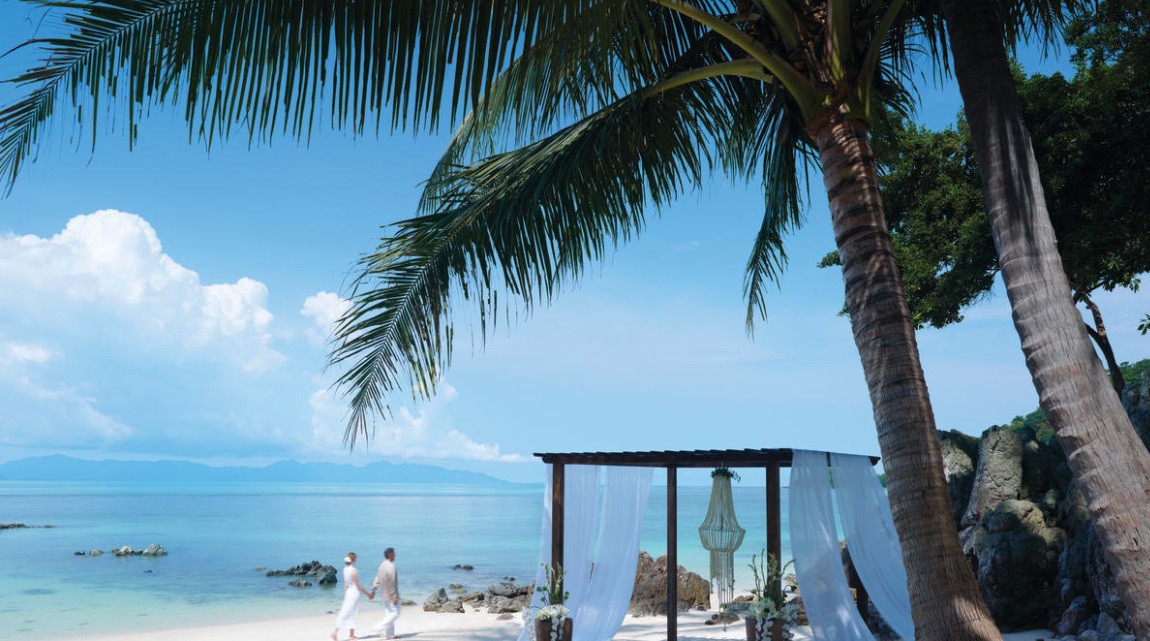 Accessibility
Koh Samui has an international airport, providing direct flights from various domestic and international destinations.
Koh Samui's airport is just a couple of minutes' drive from several of the island's nicest beaches.
Bangkok Airways operates frequent flights to Koh Samui, ensuring convenient access to the island's paradise. Additionally, travelers can reach Koh Samui by ferry from Surat Thani and other nearby locations.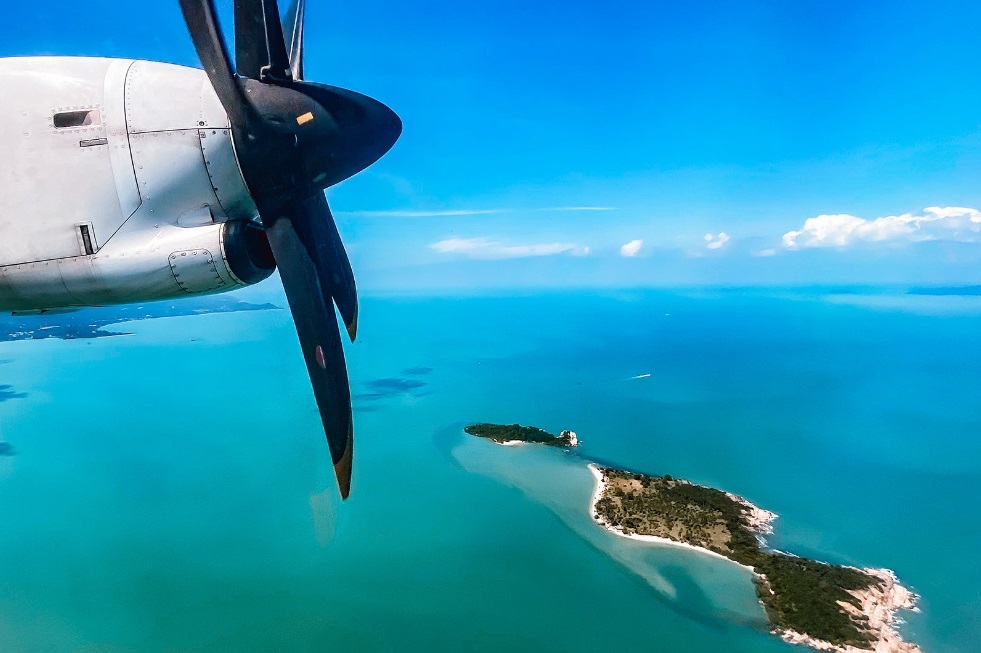 Exploring Koh Samui
Angthong Marine National Park: Koh Samui's proximity to Angthong Marine National Park makes it an ideal starting point for visiting this stunning archipelago.
Comprising 42 islands, Angthong is famous for its breathtaking viewpoints, hidden lagoons, and diverse marine life. Visitors can go on boat tours, kayak through the limestone formations, or snorkel in the vibrant coral gardens.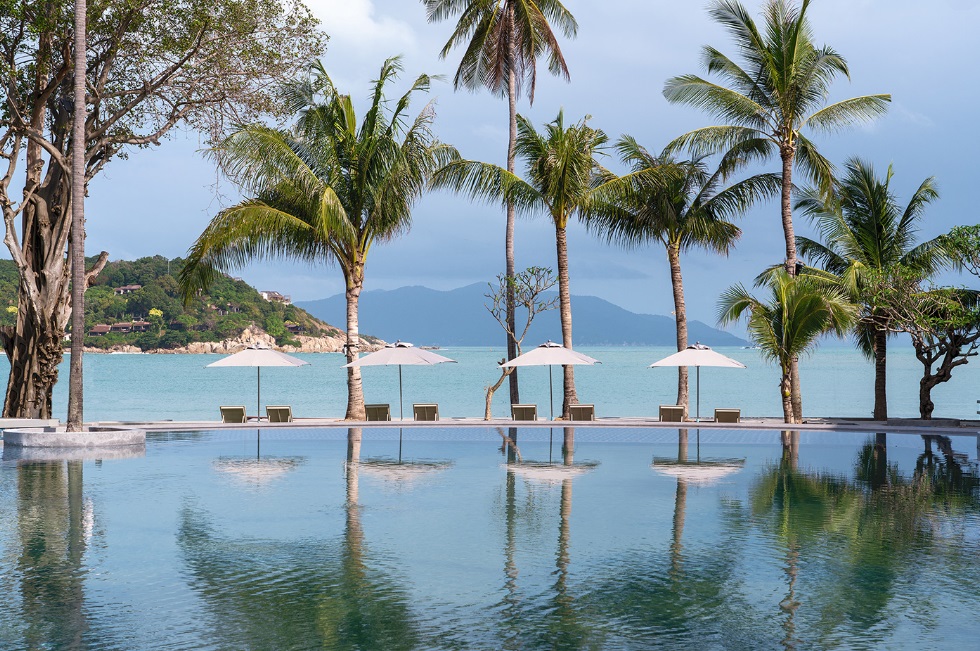 Accommodation options
Koh Samui is equally well-equipped with a wide range of accommodation choices. Koh Samui offers luxurious villas, hotels on the beach, and boutique resorts that cater to travelers seeking relaxation and indulgence.
Chaweng and Lamai are the primary areas for accommodation, with options ranging from luxury resorts to budget-friendly bungalows. Many resorts in Koh Samui offer stunning ocean views and direct beach access.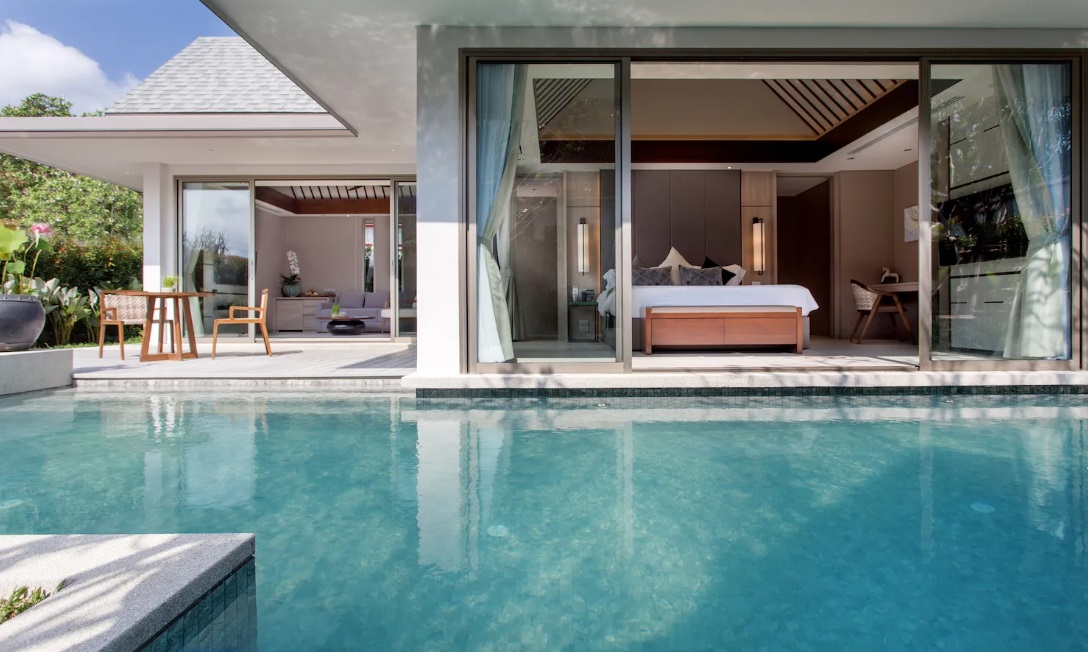 Activities
Visit Koh Samui for its pristine beaches, including the popular Chaweng and Lamai Beach, where you can bask in the sun and dip your toes in crystal-clear waters.
Koh Samui also offers a range of water activities, such as kayaking, paddleboarding, and sailing, providing a quieter and more laid-back experience compared to the vibrant water sports scene in Phuket.
The allure of Koh Samui extends beyond its beaches. Explore the lush jungles and hidden lagoons of Ang Thong Marine Park, or marvel at the unique Hin Ta and Hin Yai rock formations.
Koh Samui is also known for its wellness retreats, offering a range of spa treatments, yoga classes, and meditation sessions. Immerse yourself in a peaceful atmosphere and rejuvenate your mind and body.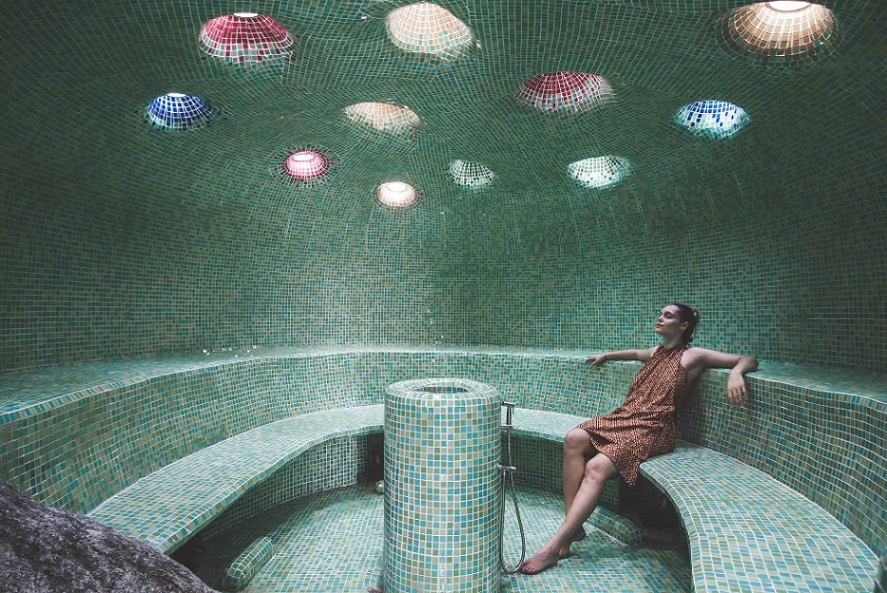 Unique cultural experiences
Wat Plai Laem: Located near Big Buddha Temple, Wat Plai Laem is a unique and visually striking temple complex. The temple's centerpiece is a massive statue of the 18-armed Guanyin, the goddess of compassion and mercy.
The serene atmosphere, intricate detailing, and vibrant colors make it a must-visit cultural site on Koh Samui.
Fisherman's Village Walking Street: Every Friday night, Bophut's Fisherman's Village comes alive with its vibrant night market known as Walking Street. Strolling through the market, visitors can browse through local handicrafts, sample delicious street food, and enjoy live music performances.
The market offers a lively and authentic experience where visitors can interact with locals and immerse themselves in the island's culture.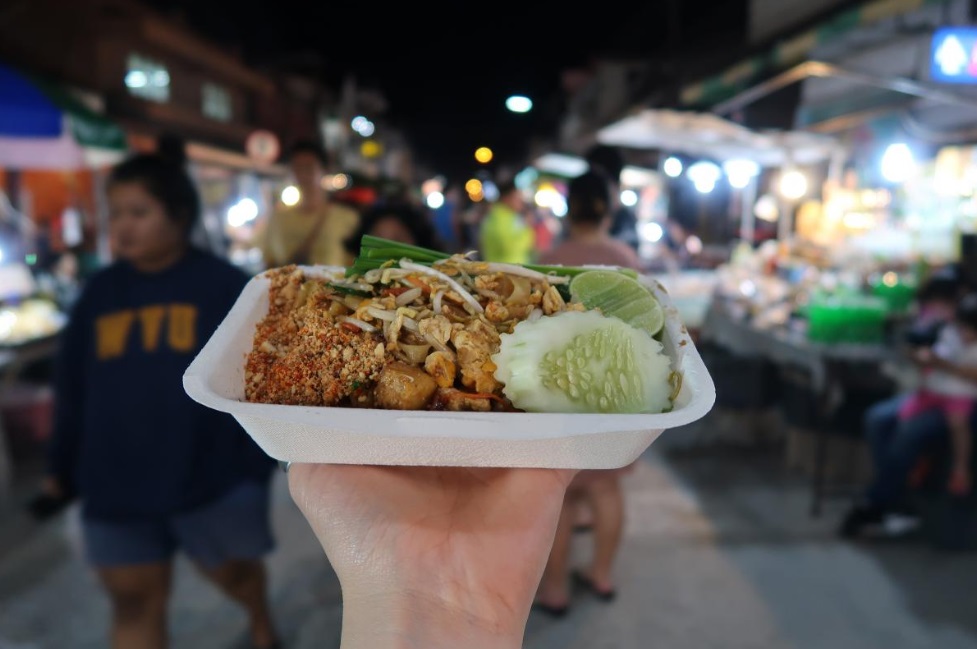 Full Moon Party
While Koh Pha Ngan is a separate island from Koh Samui, it deserves a mention for its legendary Full Moon Party. This monthly event draws thousands of revelers who gather on Haad Rin Beach to celebrate under the moonlit sky.
The Full Moon Party is renowned for its vibrant music, fire shows, and energetic atmosphere that continues until dawn. Apart from the Full Moon Party, Koh Pha Ngan offers a laid-back nightlife scene, with beach bars and venues hosting smaller-scale parties throughout the month.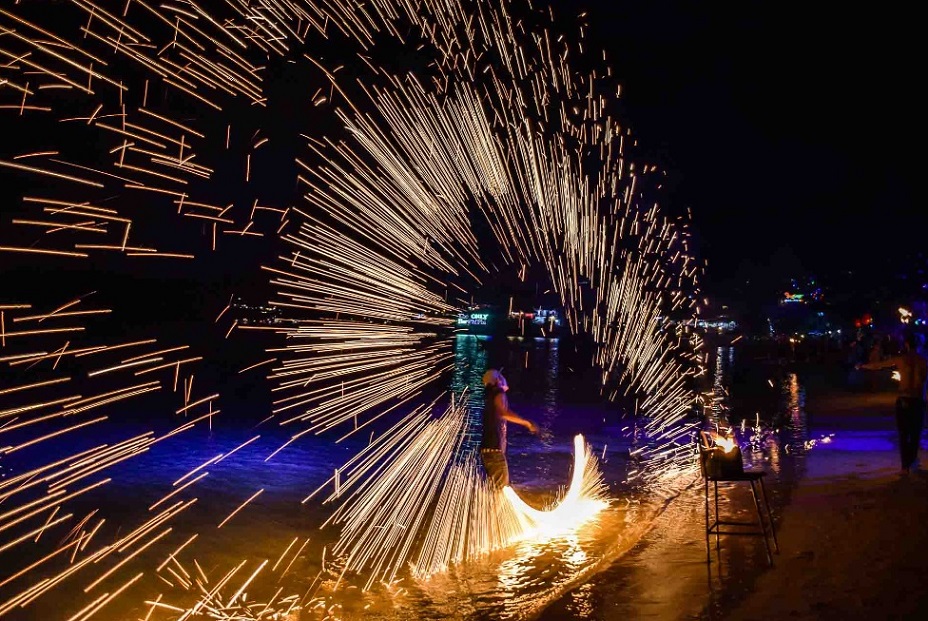 Dining and nightlife
Koh Samui boasts a thriving dining and nightlife scene as well. Chaweng Beach Road is the island's main hub for nightlife, featuring an array of bars, nightclubs, and live music venues.
The dining scene of Koh Samui is diverse, offering everything from traditional Thai street food to international cuisine served in beachfront restaurants.
For a romantic dinner, the Fisherman's Village walking street in Bophut offers a charming ambiance.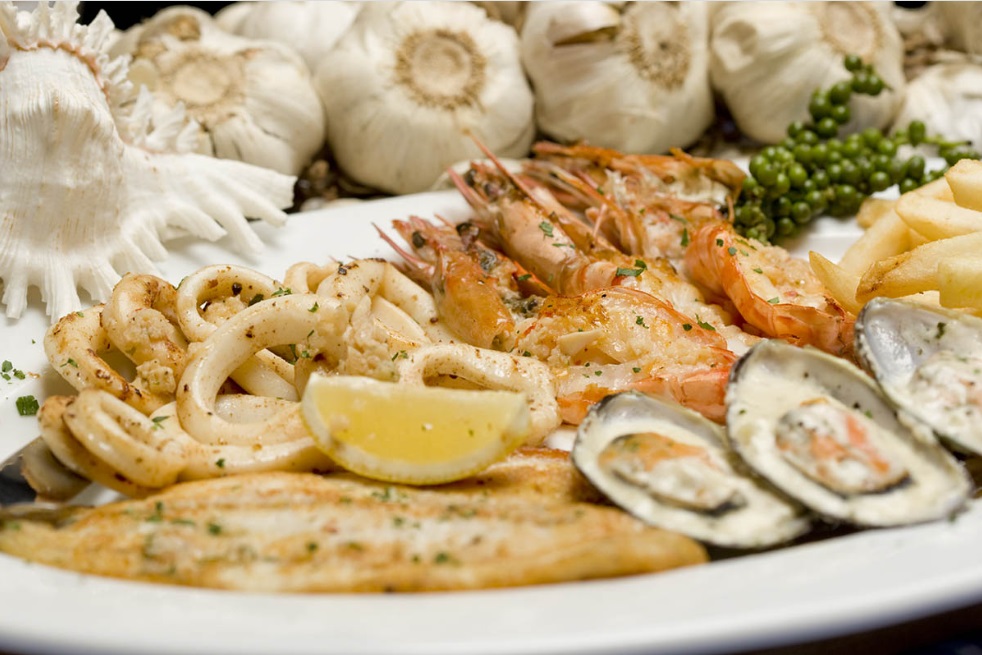 Culinary delights and Thai cooking classes
Koh Samui is no stranger to culinary delights either.
The island boasts a vibrant dining scene, offering a mix of local Thai cuisine, international dishes, and fusion creations.
From beachfront seafood restaurants to cozy cafes and upscale dining establishments, Koh Samui caters to diverse palates.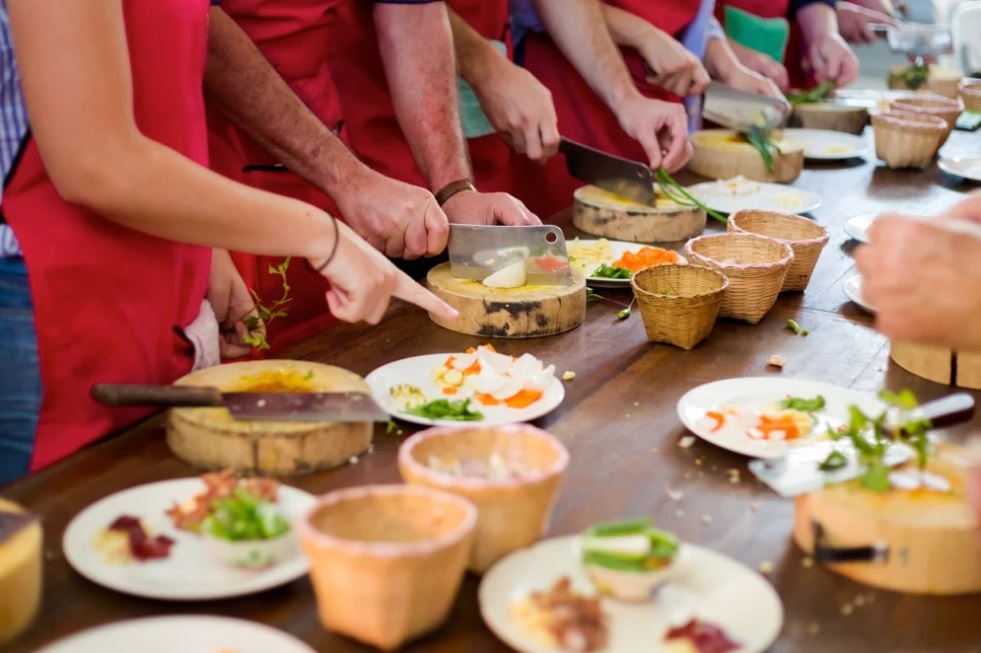 Beaches and island hopping
Koh Samui is blessed with beautiful beaches that captivate visitors with their pristine beauty.
Chaweng Beach, the most popular and lively beach on Koh Samui, boasts a vibrant atmosphere with beachfront hotels, clubs, and a variety of water activities.
Lamai Beach, known for its palm-fringed shores, offers a more relaxed ambiance, ideal for those seeking tranquility. Exploring the neighboring islands of Koh Phangan and Koh Tao is also a popular option for hopping enthusiasts.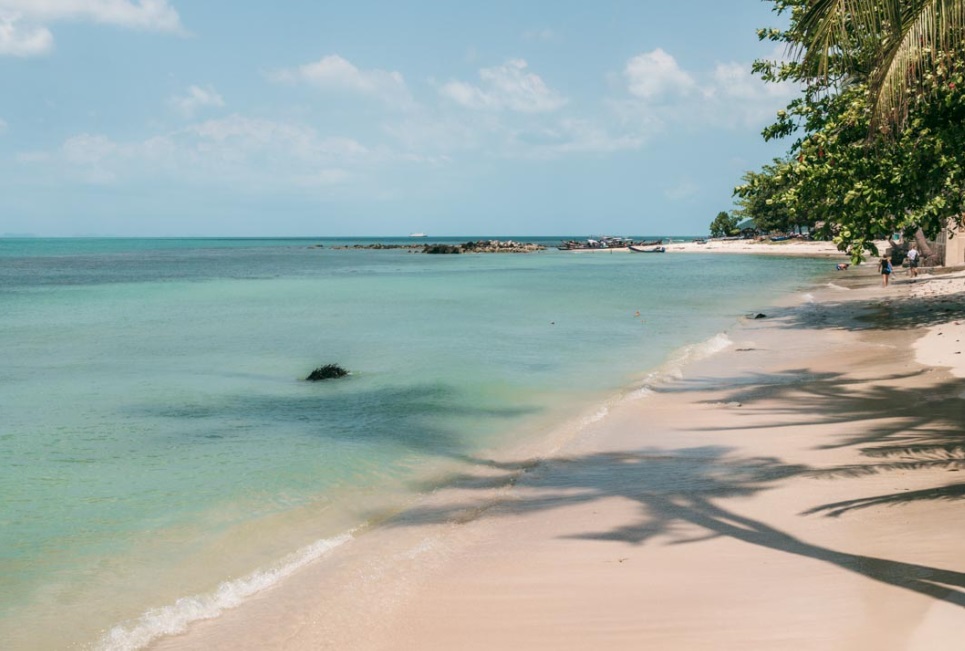 Phuket vs Koh Samui
Phuket vs Koh Samui? When comparing, there are several key factors to consider. Phuket offers a more extensive range of accommodation options, from luxury villas and hotels on the beach to budget-friendly guesthouses.
The island's nightlife is vibrant and lively, with a plethora of clubs and bars to choose from. Phuket's west coast beaches are known for their buzzing clubs and exciting water sports activities, attracting a more energetic crowd.
On the other hand, Koh Samui provides a more intimate and secluded experience. The natural wonders of Koh Samui, wellness retreats, and relaxed ambiance make Koh Samui a favorite among travelers seeking tranquility.
The east coast of Koh Samui boasts stunning sunrise views, while the west coast offers picturesque sunsets. Koh Samui is ideal for those looking to unwind and rejuvenate.
Both Phuket and Koh Samui offer opportunities for hopping. Phuket is a convenient starting point for exploring nearby islands like Phi Phi, Koh Tao, and Koh Pha Ngan.
Koh Samui serves as a gateway to Angthong Marine Park and the neighboring islands.
FAQ
Phuket and Koh Samui offer a multitude of attractions, activities, and cultural experiences that cater to every traveler's desires. If you have any remaining questions, there are answers to them.
Is it better to go to Koh Samui or Phuket?
The choice of Phuket vs Koh Samui depends on personal preferences. Koh Samui offers a more relaxed and tranquil atmosphere, ideal for those seeking a peaceful getaway.
Phuket, on the other hand, is known for its bustling nightlife, diverse beaches, and wide range of activities. Consider your preferred ambiance and the activities you wish to engage in when deciding Koh Samui or Phuket is better for you.
Is it cheaper to go to Koh Samui or Phuket?
Phuket vs Koh Samui: which is cheaper? The cost of a trip to Koh Samui or Phuket can vary depending on various factors such as accommodation choices, dining preferences, and activities.
Generally, Phuket offers a wider range of accommodation options, which can cater to different budgets, including more budget-friendly guesthouses. Koh Samui, on the other hand, is known for its luxury resorts and wellness retreats, which can be pricier.
However, both Phuket, Koh Samui have options for different budget levels, and it's possible to find affordable choices.
Which is better, Koh Samui or Phuket or Krabi?
Deciding between Phuket, Koh Samui and Krabi depends on the experience you seek. Koh Samui is known for its relaxed ambiance and pristine beaches, while Phuket offers a more buzzing nightlife and a variety of activities.
Krabi, with its stunning limestone cliffs and clear waters, is popular for its natural beauty and outdoor adventures.
Consider your preferences for beaches, activities, and ambiance to determine Koh Samui or Phuket suits you best.
Is Koh Samui or Phuket better for kids?
Both Koh Samui and Phuket offer family-friendly activities and attractions, making them suitable for children.
Koh Samui's serene atmosphere and calm beaches may be more appealing to families seeking a quieter vacation. Phuket, on the other hand, offers a wider range of entertainment options, such as amusement parks, water parks, and live shows, which may be more exciting for kids.
Consider your children's interests and preferences when choosing between Phuket, Koh Samui.
Conclusion
Phuket vs Koh Samui? Two of Thailand's most popular tropical destinations offer distinct experiences for travelers. Phuket boasts an entertaining nightlife, bustling beaches, jet skiing, scuba diving, and a wide range of activities.
If you are looking for a serene and rejuvenating escape surrounded by natural beauty, you will love Koh Samui. Whether you're drawn to Phuket's energetic atmosphere or love Koh Samui's laid-back charm, both islands promise unforgettable experiences in one of Southeast Asia's most enchanting regions.
From hopping to diving excursions, culinary delights to cultural exploration, Phuket and Koh Samui provide a well-rounded experience that combines relaxation, adventure, and cultural immersion. Embrace the distinct characteristics of each island, from Phuket's energetic atmosphere to Koh Samui's laid-back vibes, and create lasting memories in two of Thailand's most sought-after destinations.
So Phuket vs Koh Samui, whichever island you decide to visit, you'll be greeted with warm hospitality, breathtaking natural beauty, and a wide range of accommodations to suit every budget.