Mexico travel tip: a detailed guide
Mexico is a huge country with several of the most spectacular beaches worldwide, along with delectable cuisine, a vibrant culture, and an abundance of heritage.
The varied topography of Mexico includes the Caribbean Coast, lush southern rainforests, mountains in the center, and deserts in the north. Travelers return frequently because this is a nation that requires some time and effort to fully explore.
Regardless of whether you have visited Mexico earlier or not, this extensive guide will provide you with all the vital Mexico tips you require.
Tips for Mexico City
Below are tips for Mexico.
Basic Mexico travel tips
The following are basic Mexico travel tips.
Purchase travel insurance for Mexico City
We never advise traveling to Mexico without travel insurance because anything may happen while you're out and about, and going to Mexico is undoubtedly a situation in which it's best to be safe than sorry.
Traveling to Mexico or any other place worldwide can be guaranteed to have some unexpected events to occur.
That is not intended to frighten you, on the contrary. In reality, it's intended to get you to consider these things and plan ahead by buying travel insurance before it's already too late!
Your luggage, possessions, and health when traveling can all be insured, by purchasing travel insurance similar to your vehicle, house, and body.
This Mexico travel tip is considered to be one of the most important.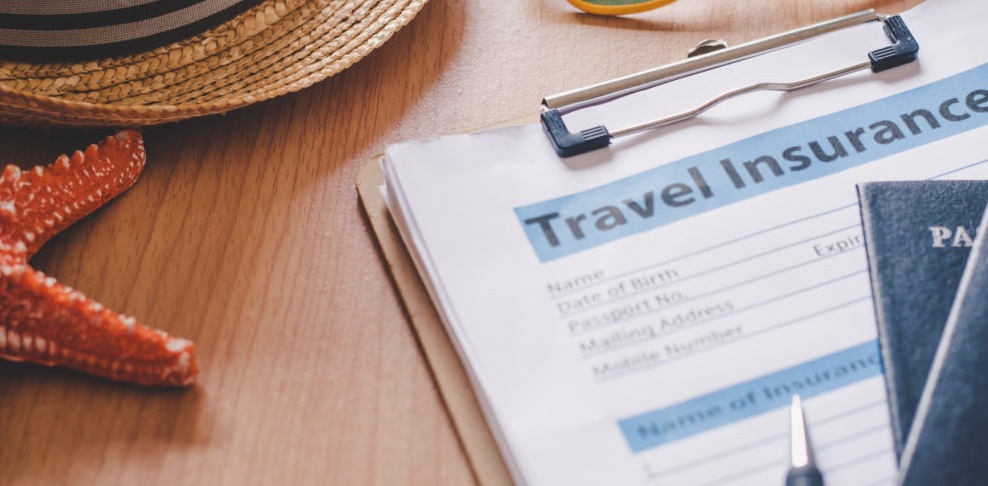 Mexico's peak season should be avoided
Hotel costs may vary significantly based on when you decide to visit Mexico.
For instance, from December to April, when the weather is dry and sunny and many people from colder locations seek pleasant getaways, the cost of hotels and tours is highest in coastal regions like Baja California, Nayarit, and the Rivera Maya.
If possible, book a getaway to Mexico for the off-peak months of November through early December and April through late May to receive the best discounts.
Avoid drinking Mexico's tap water
This is one of the most important Mexico tips. You cannot drink tap water in Mexico without boiling it first since it is unsafe to do so.
Essentially, drinking Mexican tap water poses a health risk. Nobody consumes it. You may drink Mexican water after spending some time boiling it. The simpler choice, though, is to just buy bottled water and purified water.
Regrettably, not all bottled and purified water is made equal. A Filterable Water Bottle should therefore be one of the items on your Mexico packing list.
By avoiding frequent buying of disposable plastic water bottles, you are engaging in environmentally friendly tourism in Mexico.
Filterable water bottles effectively filter your water. They feature an automated, three-stage filter. This is the most effective means of protection against becoming sick from the water in Mexico.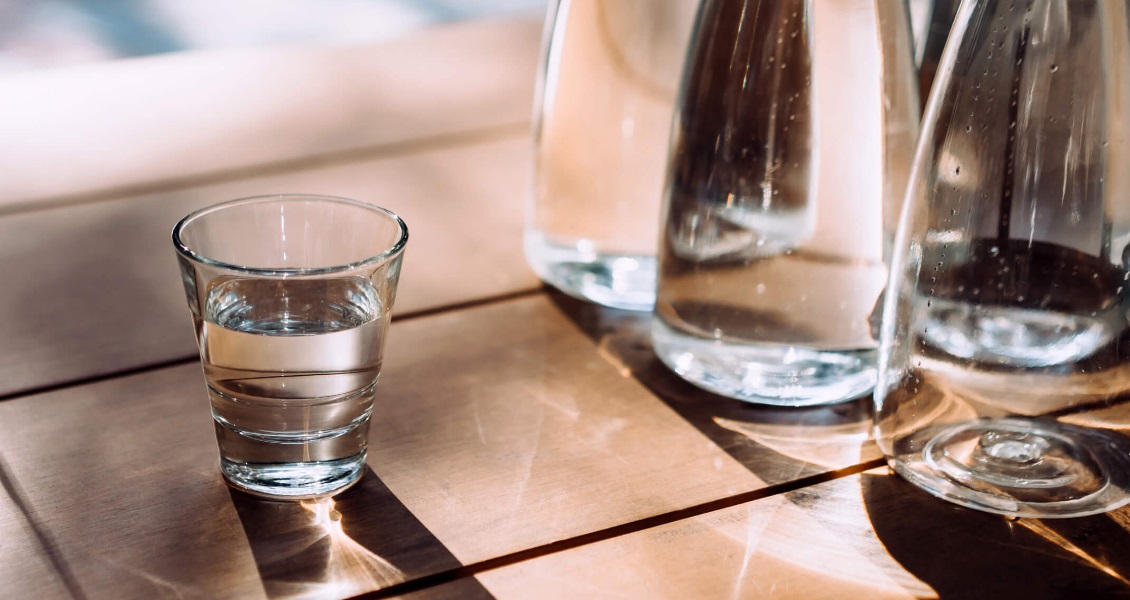 Learn basic Spanish
Preparing for your trip to Mexico by brushing up on your Spanish is one of the most crucial travel tips for Mexico.
When you at least make an effort to speak Spanish, particularly with common vocabulary and polite expressions, you will gain the respect and understanding of locals.
Although you can find English speakers in Mexico's cities, the number of individuals who speak it (if any) in Mexico's rural communities and settlements is steadily declining.
Learning a few Spanish phrases and words will make your travels easier and is a gesture of respect.
Never assume that Mexican events begin on schedule
If you are traveling to Mexico from a Western nation, be advised that events rarely begin according to schedule. Mexican views on time are more comparable to those of other Latin American nations compared to those of the USA or Western Europe.
If your appointment or tour begins 10 to 15 minutes behind schedule, it is not unusual. Accept it and move on without being offended or complaining.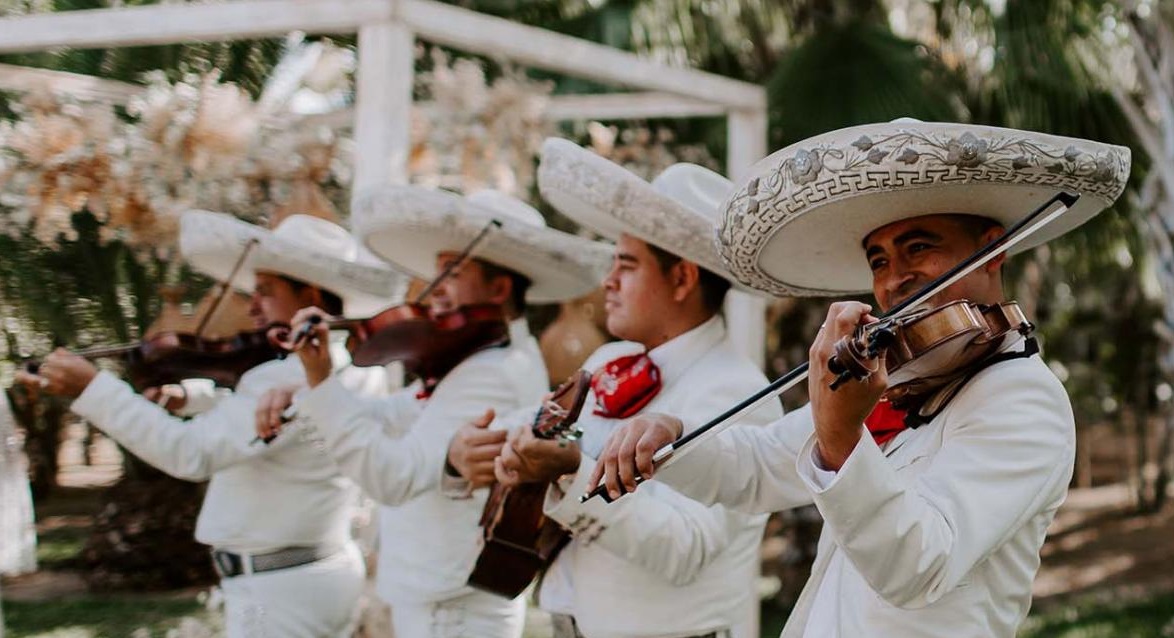 Keep your immigration paperwork safe
It's crucial to note that you will receive a small, completed portion of your immigration form back when you pass through customs in Mexico. It is your responsibility to keep this small piece of paper safe and secure until you leave the country, at which point you must show it to immigration officers.
When things are busy, some immigration agents will simply rip it from your immigration form, place it in your passport, and return it to you without saying anything. What's important is, do not lose this form because you will need it to exit the country.
Buy a local SIM card
It is always preferable to have a Mexican SIM card when using your Google Maps, making reservations, or simply posting on any social media platform. Whatsapp calls are an excellent means to contact your family when there is no wireless.
Carry earbuds
Mexico is a happy, merry place, but that also means it may be noisy! This is true everywhere but is particularly true in major places like Mexico City and Guadalajara.
Tamale merchants frequently scream at anyone who wishes to buy breakfast as they wander up and down the streets as early as 7 am.
There are Mexican celebrations no fewer than once or twice monthly, and these holidays are accompanied by late-night fireworks displays. You likely already know this, however just to be sure, pack some strong noise-canceling earbuds when coming to Mexico if you're a light sleeper.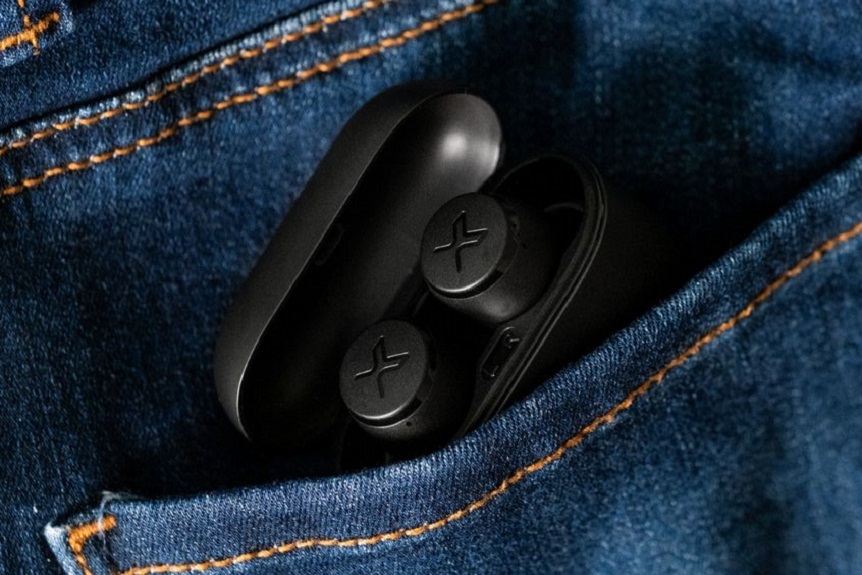 Bring a reusable shopping bag with you
Recently, a growing number of stores use environmentally friendly methods and stop handing out plastic bags.
Nevertheless, you may start your eco-awareness and use your shopping bag whenever you go shopping to help reduce the amount of plastic in the world and help save money.
Don't forget to visit Mexico City
Many individuals envision sunny beaches and nonstop Margaritas when they think of vacations to Mexico.
But there's so much more to Mexico than that!
Mexico City is one place that was formerly disregarded but has recently gained a lot of popularity.
The capital of Mexico has become one of the most popular travel destinations in Latin America because of its fantastic cuisine scene, top-notch museums, and historical sites. One of my best Mexico travel tips is to go to Mexico City if you'd like to learn about the history and culture of the place.
I recommend spending at least 5 days because there is so much to see there and there are numerous day trips you can take to explore historical and natural sights within 1-2 hours of Mexico City.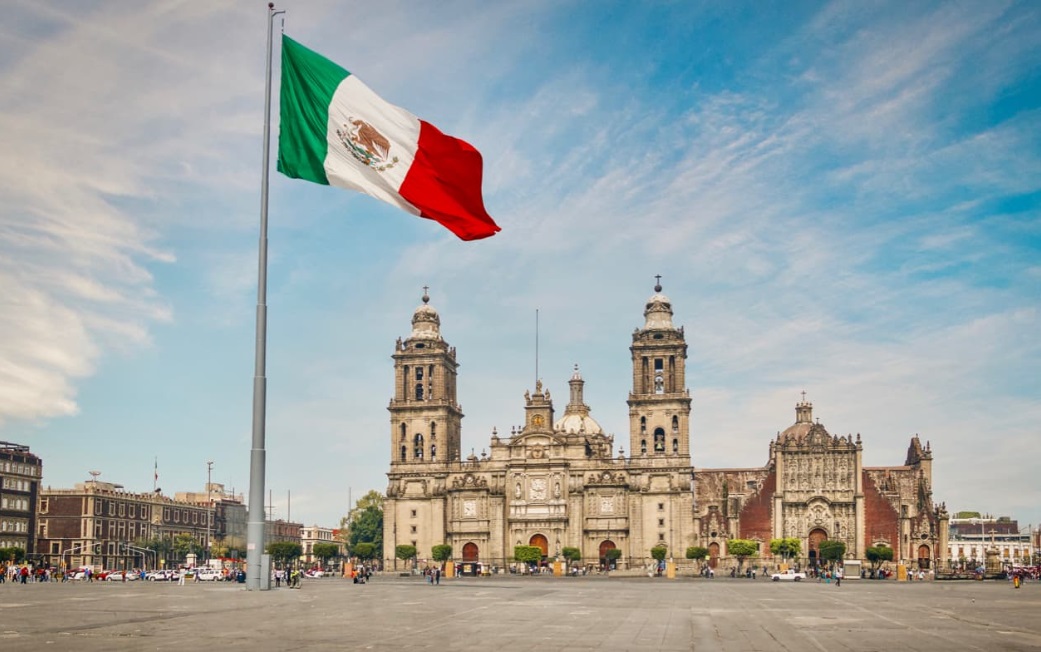 Pack the appropriate plugs
In Mexico, there are two different styles of sockets: one with two parallel flat pins and one with two parallel flat pins and a grounding pin. You must buy an adaptor if your plugs are shaped differently.
Although you can buy adaptors in Mexico, I'm certain you don't intend to spend your holiday searching for one. I would advise you to buy one from a reputable retailer. The device can also function without a grounding pin.
Don't overlook other natural attractions
There are several activities available besides lying on the beach, such as snorkeling in Cozumel, Cancun, and Puerto Vallarta, which are all worth your time.
Mexico has a remarkably diverse topography and climate, which translates to a huge variety of stunning locations to enjoy nature around the nation.
It is worthwhile to travel to several of Mexico's cities
San Miguel de Allende is popular among expats searching for great places to live in Mexico. Other beautiful and fascinating colonial cities include Guanajuato, Oaxaca, Puebla, Merida, and Mexico City.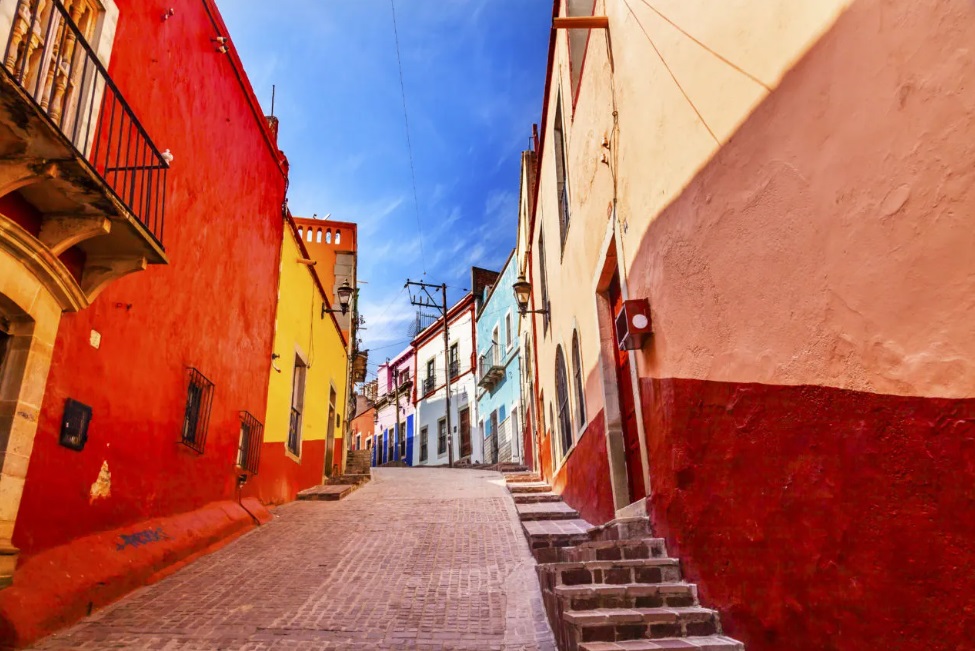 Use a VPN
A VPN is quickly becoming a travel need to safeguard against online and confidential data theft.
It is critical. VPNs essentially let you establish a secure connection over a public connection to shield yourself from online attacks.
When you use the free WiFi at a cafe, for instance, you are virtually linked to every other customer using the same network.
If you're connected to an open network, people can access your private data very easily.
In the worst case, anyone with access to any of your connected devices — phone, laptop, or tablet — could obtain your passcodes, debit and credit card information, travel itinerary, and other confidential information.
The VPN can help in this situation. Your connection is hidden by the VPN, making your data undetectable to anyone trying to hack your devices. This Mexico travel tip is an important thing to keep in mind.
WIFI is not a problem
The most popular tourist location has good wifi coverage. You might be shocked to learn that little communities off the beaten path provide free WIFI on the town's main plaza, however, it isn't the case for less touristy places. A password is occasionally needed.
Simply consult a local. Numerous youngsters using their phones will be present. They'll be delighted to assist you.
The only tourist destination without WiFi is Holbox, although you are unlikely to require it there because you'll be too busy sightseeing, gazing at the ocean, snorkeling, and enjoying the sunset.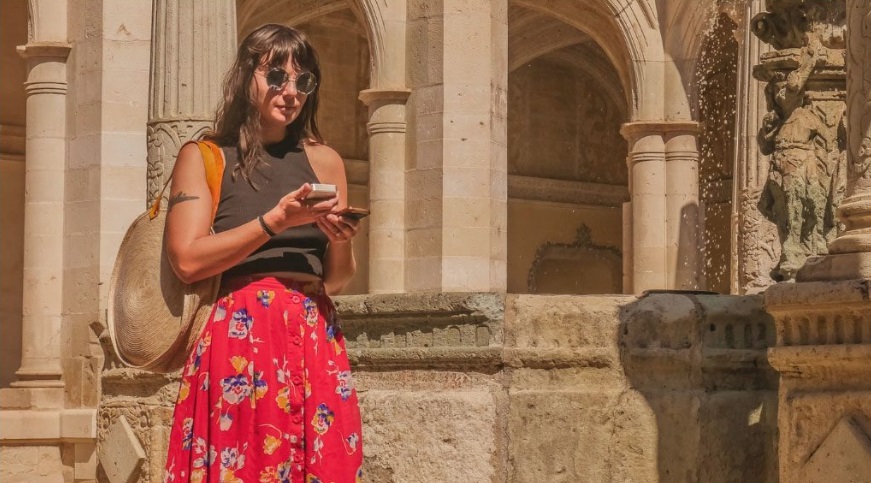 Get consent before snapping pictures
Always ensure that you have consent from the person or vendor before taking pictures of individuals (particularly youngsters), works of art where the creator is present, and products for sale in markets.
Museums are usually closed on Mondays
In contrast to archaeological sites, which are accessible every day except New Year's Day, museums often close one day weekly for maintenance and thorough cleaning.
Mondays are often the day considering weekends are typically crowded with tourists. Furthermore, locals and long-term residents do not pay on Sundays.
In light of this, except you are an expatriate in Mexico with a permanent residency permit, I would advise you to schedule your museum visit between Tuesday and Friday, when crowds are at their lowest. In this situation, arrive promptly on a Sunday and present your credential to avoid paying.
Use sunscreen everyday
Consider wearing sunscreen because Mexico is quite close to the equator. It also applies to Mexican cities on cloudy days. This is one of the most useful Mexico travel tips for beachside all-inclusive vacations. Use environmentally friendly, reef-safe sunscreen.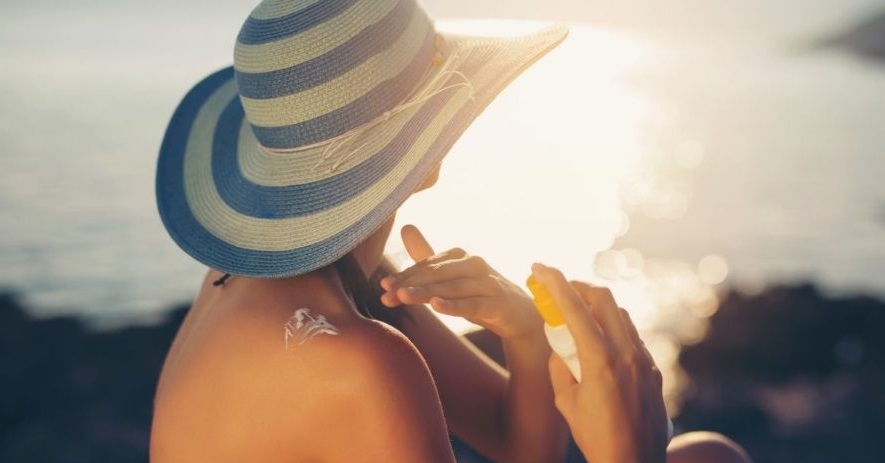 Bathroom tips for Mexico
Below are bathroom travel tips.
Bring some toilet paper with you
Tissue paper is frequently missing in toilets, as well as at petrol stations, small communities, crowded tourist destinations, etc. Do yourself a favor and always keep a modest supply of tissues with you; they are very useful.
Use the proper restroom
In Spanish, the word "Mujeres" (women) is represented by the letter M. Spanish word for gentlemen, "Caballeros" is represented by the letter C. It might not be immediately clear, but public restrooms are usually well-designated in establishments like bars and museums.
Using a public restroom is not always free
Most indoor establishments, including supermarkets, shopping malls, and museums, will have free public restrooms.
Meanwhile, you need cash to use the facilities in markets, downtown areas, and other local hangouts. These locations may charge a fee of 5 to 10 pesos (around 25 cents).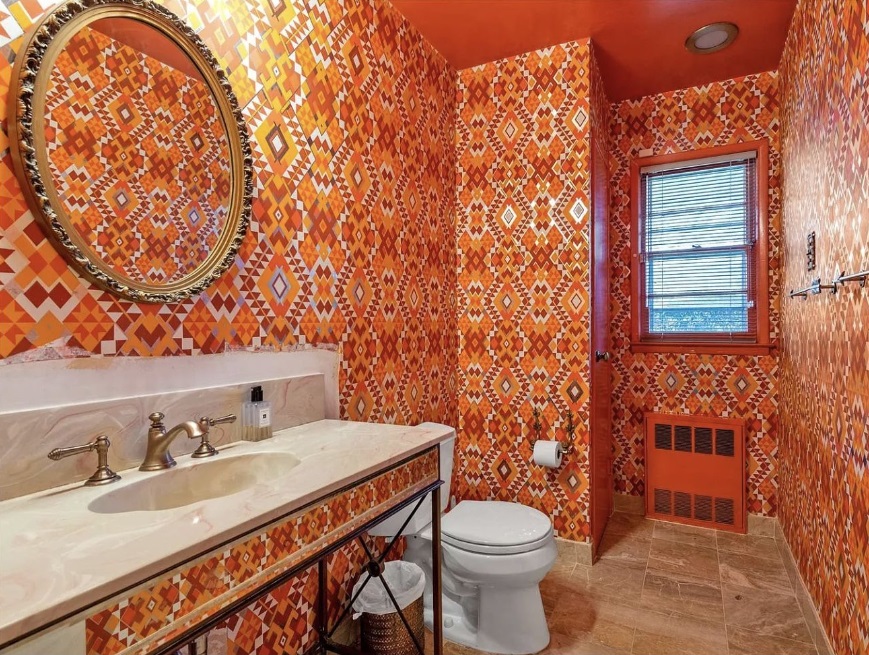 Never flush toilet paper in Mexico
The native infrastructure isn't designed to withstand tissue paper, except when resorts build their pipes broad enough to accommodate American feces.
The correct method is to dispose of tissue paper in the tiny trash can that is always located in toilets in Mexico. Use the trash can instead of flushing it down the toilet!
Food tips for Mexico
Below are food travel tips.
How to choose delicious street food in Mexico
The secret to street food in Mexico is choosing the perfect area because it has some of the top stands in the world and plenty to select from.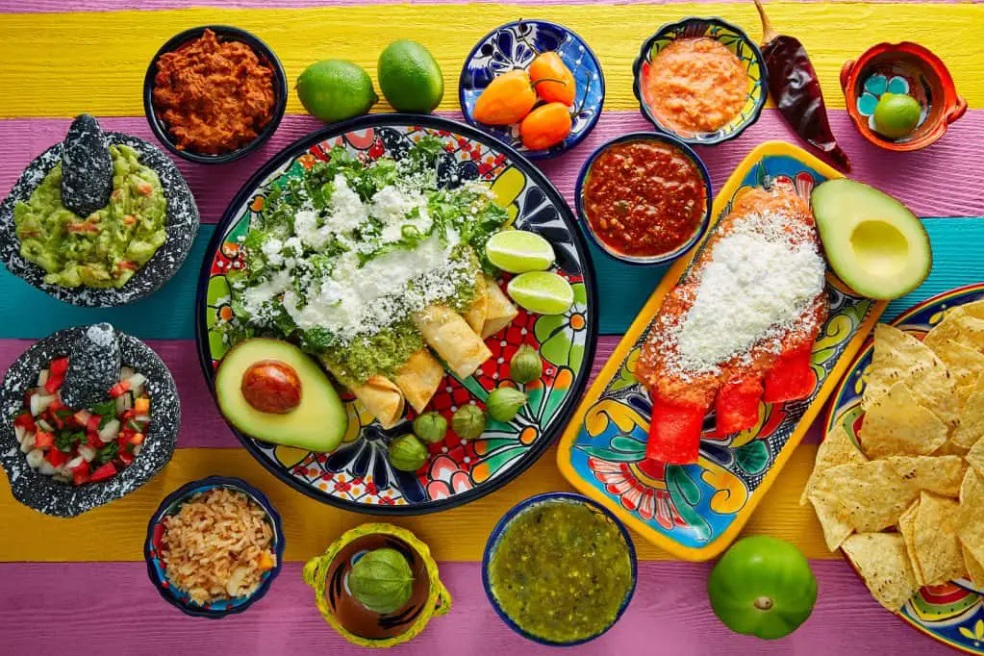 Consider the following advice to choose affordable, delectable, and safe Mexican street food:
Find a location with a line. They aren't enjoyable to wait in, however, they do show that the food is decent and the environment is clean because otherwise, nobody would choose to dine there.
Find a location where there are many taxis parked in front. Most cab drivers in Mexico are familiar with the best affordable restaurants and street cuisine.
Ensure that there are no fewer than two staff. One of them should exclusively handle the money and the other should be in charge of cooking.
Check for hand sanitizer. If there isn't any around, the staff probably doesn't use any.
Be cautious while buying fruit slices from roadside stands
Sliced fruit is a popular and enjoyable roadside treat in Mexico, but it can also be dangerous.
Contingent upon the amount of time the fruit has been out, it may result in some quite nasty gastrointestinal issues.
Consider adhering to only buying fruit that is either naturally wrapped (such as bananas or oranges) or that you see being cut right in your presence. This is one of the most important travel tips for Mexico.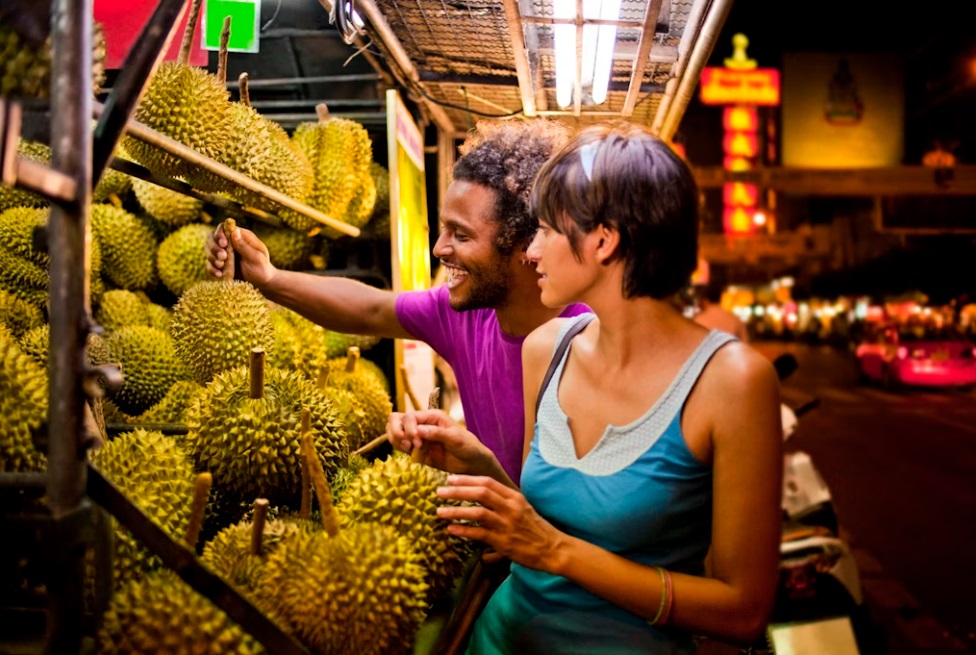 Tipping at local restaurants and food stands
You should tip anybody who offers you a service, especially waiters, street-food sellers, cab drivers, etc., according to the same rules that apply in the United States.
15-20% is customary for tips in bars and eateries; taquerias and street food vendors can get away with 10-15%.
Naturally, you should feel free to tip generously in Mexico and merely use those percentages as a general guide. A little something extra would be much appreciated by someone who goes the extra mile for you.
Mexican cuisine is regional
Tacos and Mexico go together like milk and cookies, therefore tacos are everywhere!
Tacos may not be considered the most delicious food in the state or region you're visiting, therefore make sure to check out the local, traditional Mexican food as well.
Taste the salsa before eating
Salsas are always somewhat spicy because their purpose is to give "heat" to meals.
Try a small amount of salsa before spreading it all over your dish, as most natives do.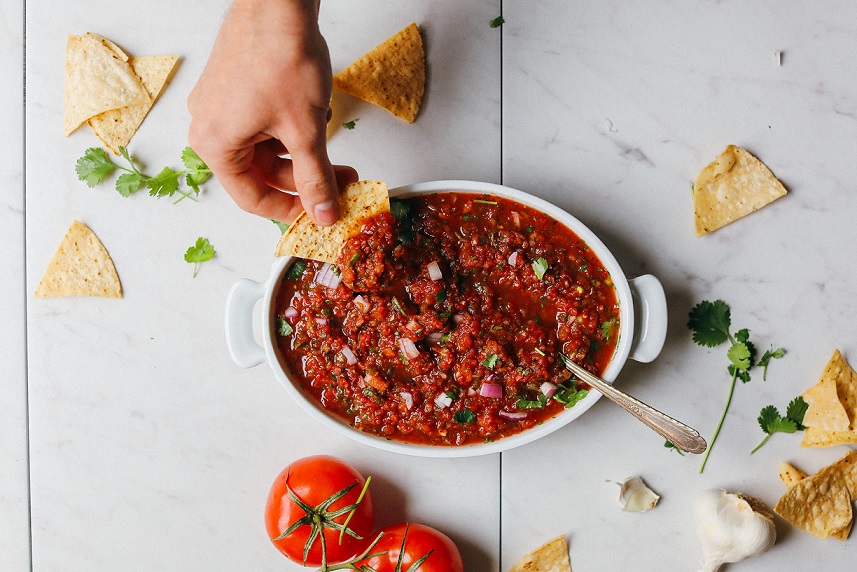 Transportation tips for Mexico
Below are transportation tips for Mexico.
Driving is safe and enjoyable in Mexico
There is a misconception that driving in Mexico is risky. My preferred mode of transportation is car rentals from car rental companies
Try the Yucatan Peninsula, Baja California, the Hidalgo State Oaxaca, Queretaro Sierra Gorda, Riviera Nayarit, Puerto Vallarta.
Negotiate on the cab fare in advance
In Mexico, you'll inquire about the fare from your location to your destination from the taxi driver. You can get in and leave when they tell you and you verbally concur.
Taxis in Mexico do not use meters, and tariffs often have set prices for each zone. If the driver gives you a price you don't like, you can try to bargain with them, but there's a considerable chance they'll decline and drive off.
Although price haggling isn't particularly common in Mexico, as was previously noted, that doesn't imply it doesn't happen.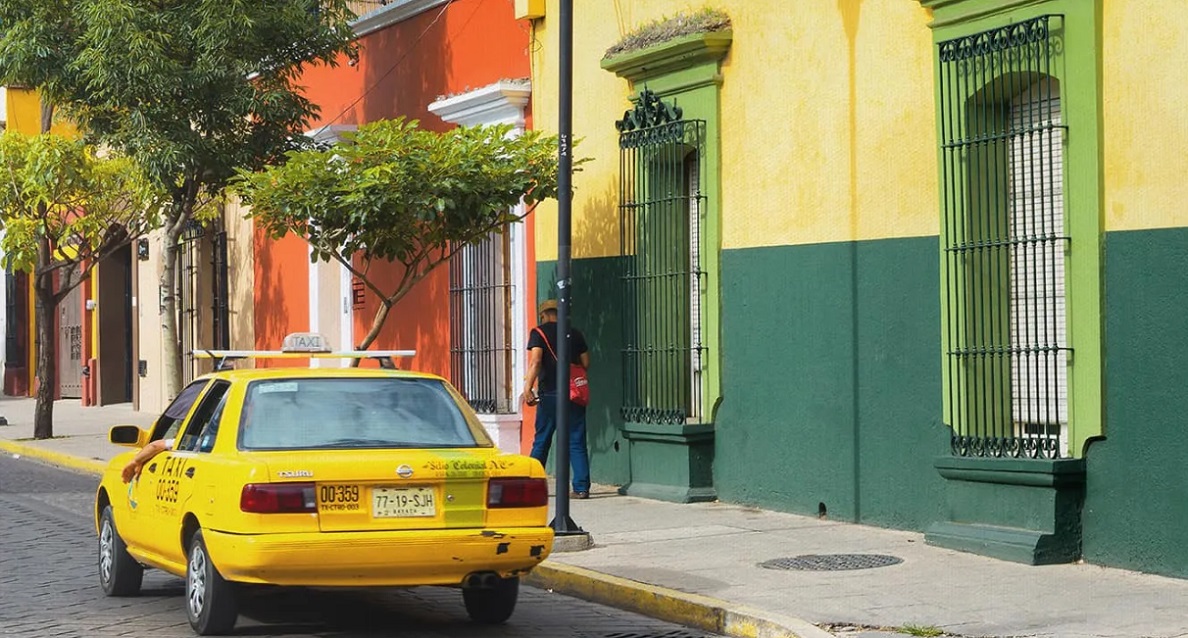 Driving a rented car in Mexico requires car insurance
Mexico is one of the few nations that insists on requiring international renters to buy local liability insurance before enabling them to hire an automobile.
Whether you purchase insurance in advance online is irrelevant. Whether you have a car insurance policy at home is irrelevant.
Public transportation is reliable and secure
The major cities in Mexico are connected by a network of bus lines that is incredibly well-organized. Mexico is a very easy and pleasant place to travel.
Some of them like ETN, for example, are genuine luxury buses. Along with a wide selection of airlines, several local and international bus routes connect the major cities and towns.
While using the bus is generally secure, we ask that you not leave any valuables or personal items such as cash or a laptop or camera in the overhead bin. That wouldn't be a wise move. Keep it between your legs or on your lap.
Avoid using public transport around rush hour
Avoid using public transit between 7 and 9 in the morning and 5 to 7 in the evening.
People cram into tight spaces to travel to and from work in Mexico, especially in the larger cities. You run the greatest danger of being a victim of pickpocketing during this busy time of day.
Choose Uber over public transport in Mexico
Another of Mexico travel tips is to choose using Uber over the public transportation system. But that doesn't mean it's unsafe; rather, it just means that Uber is typically a lot safer.
Taxi and Uber fares are similar, however, Uber has more pleasant cars and requires no cash payments or haggling over price.
If you have an Uber account from the US, it will function in Mexico, however, to call one, you need to be connected to WiFi or have cellular data, therefore don't neglect your Mexico SIM card.
Uber costs roughly 50% cheaper in Mexico than in the United States, in addition to the favorable currency exchange rate, so budget about $7 for a 30-minute ride. Prices do fluctuate, of course.
Uber struggled to establish itself in Mexico, particularly in the tourist-heavy city of Quintana Roo. So disregard Uber in Cancun, Playa del Carmen, and Tulum.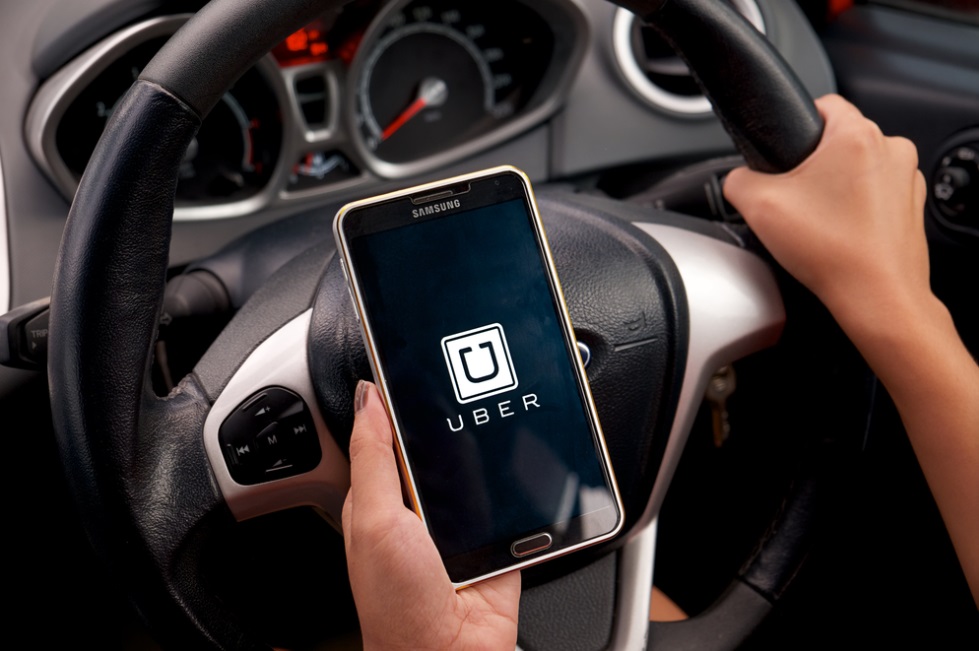 Money-saving tips for Mexico
Below are Mexico money travel tips.
Pay using Mexican pesos
Mexican Pesos, the native currency, may be exchanged in banks or the Casa de Cambio, however the latter typically offers a higher rate.
Even if a store or supermarket accepts USD, it's always a good idea to swap it for Mexican pesos to save money considering the conversion rates are frequently irrational.
Except for several hotel and dining establishments in Tulum and some isolated towns, nearly every establishment now accepts credit and debit cards.
Please be advised that if you use an ATM to make a withdrawal and you get money in dollars, you will be required to pay an absurd 50 USD commission for each withdrawal.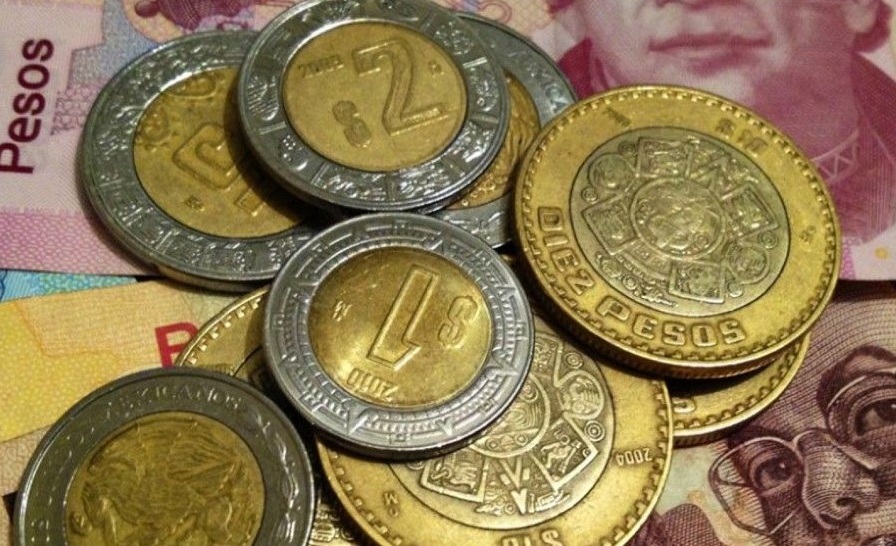 Don't use ATMs during busy hours or on paydays
There are generally huge lineups at ATMs on paydays, which fall on the fifteenth and last days of every month. Avoid going to ATMs on these days if possible.
Additionally, you should avoid using ATMs between the hours of 5-7 pm, when they are most crowded because people are heading home from work.
Using the Colectivos can save you money
Colectivos, also known as "peseros" abroad, are shared minibuses or vans that are particularly popular in the Yucatan peninsula and some other regions of Mexico.
Colectivos are by far the most affordable and efficient mode of transportation. As an illustration, a trip from Playa del Carmen to Tulum just costs $2!
Always carry cash and coins with you
Cash is still king in Mexico. Cash is a safer alternative since it can be used everywhere, even though a growing number of establishments take credit cards with each passing year.
Cards are typically accepted in upscale locations where visitors tend to spend more money, such as shopping centers, well-known tourist attractions, etc. You have to give cash to hawkers, small eateries, taxis, and other establishments though.
Only use the ATMs inside banks
Since cash is the most common form of payment, ATMs can be found everywhere, sometimes even in the most unlikely locations, such as a street corner in a popular tourist area.
Convenience stores also have ATMs, but avoid using those as well. Finding a bank where you can enter and use their ATM is your best option.
This is advantageous for your security and confidentiality as well as the fact that it may be challenging to contact the owner of a street or convenience ATM in the event of a problem.
Only withdraw money while the bank is open. In this manner, a bank employee can assist if there are any problems.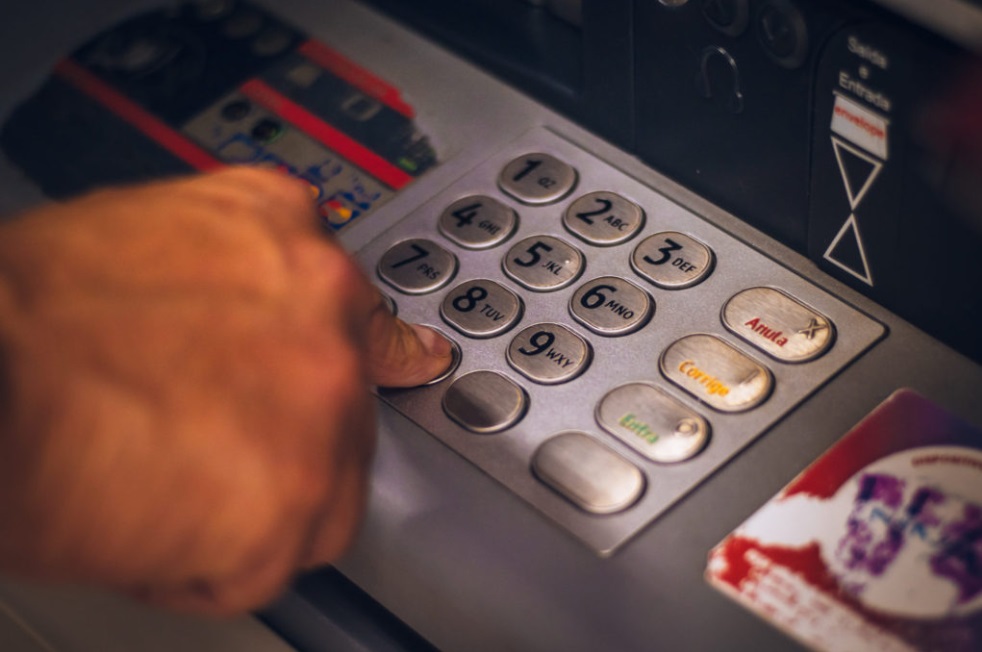 Safety tips for Mexico
Below are safety tips.
Mexico travel safety is nothing to worry about
Traveling always involves taking a step into the unknown. For a lot of people, this is the primary motivation behind their travels.
It is pointless to worry about safe travel in Mexico, just as it is pointless to worry about anything you are powerless to influence. Be mindful, but don't worry.
Personal safety ultimately boils down to common sense… Always consider your trip's security and safety as an integral aspect.
According to statistics, traveling in Mexico is very safe. That does not, however, imply that Mexico is a guaranteed safe place to travel. In reality, safety isn't guaranteed anywhere.
You should always be mindful of your surroundings, limit your alcohol consumption, drink plenty of water, take an Uber home when it's late, and above all, trust your gut. Apart from that, simply remember to have fun on your trip.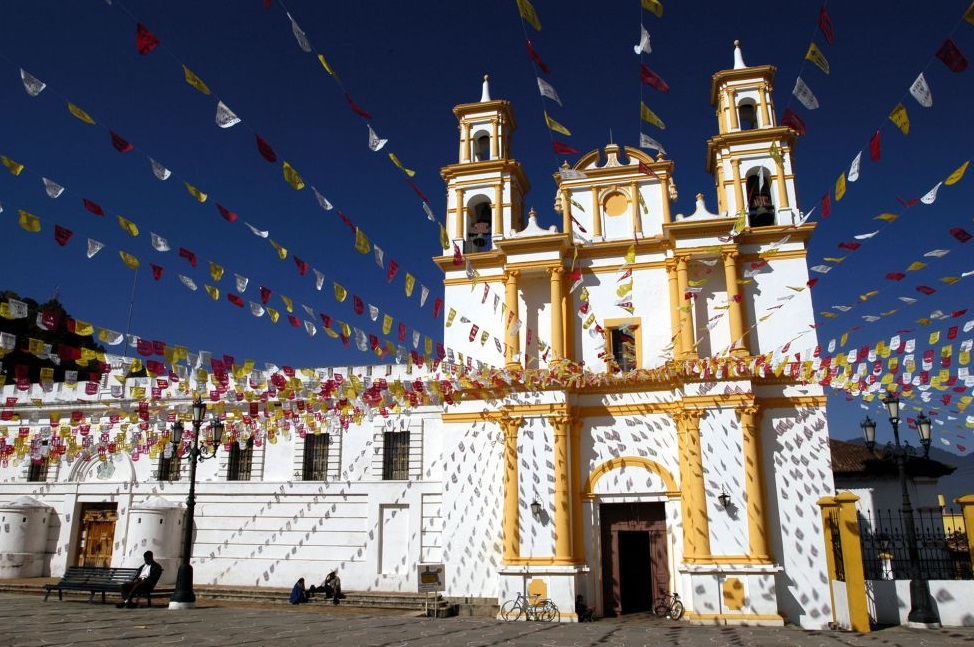 Beware of cons
This is one of the most important Mexico travel tips. Although there aren't many scams in Mexico, you should still be on alert, particularly in tourist areas. Generally speaking, if it seems too enticing to be true, it probably isn't. Never let someone coerce you into doing anything; always go with your gut!
Fake tour guides who stand at the entrances to popular tourist destinations and try to persuade you that the only way to visit is on a guided tour are among the most prevalent scams in Mexico.
Non-registered cabs, which are occasionally run by skilled criminals, are another type of scam that is prevalent in Mexico. Use an app like Uber or another ride-sharing service to find a ride rather than hailing a cab.
Last but not least, avoid overly zealous salespeople at airports and other tourist hotspots. They usually try to offer you a timeshare that includes complimentary meals, transportation, and other exciting "perks" but sometimes for exorbitant prices.
Join a group tour
It's a frequent fallacy that you have to be by yourself all the time when you travel alone. You may do so if you wish to. But when you go alone, you determine for yourself what to do while away.
Consider a group trip and allow a Mexico travel guide to handle the details if there are any places you don't feel confident seeing alone.
Prepare yourself for checkpoints
Be ready to pass through checkpoints if you plan to travel by road in Mexico.
It's not unusual for vehicles to pass through military checkpoints because the Mexican government takes several precautions to keep the nation safe, particularly in and around tourist areas.
Although it may be frightening, you will probably be requested to present your passport unless you can raise suspicion. Be courteous, respond to inquiries, and be prepared to open your car for inspection.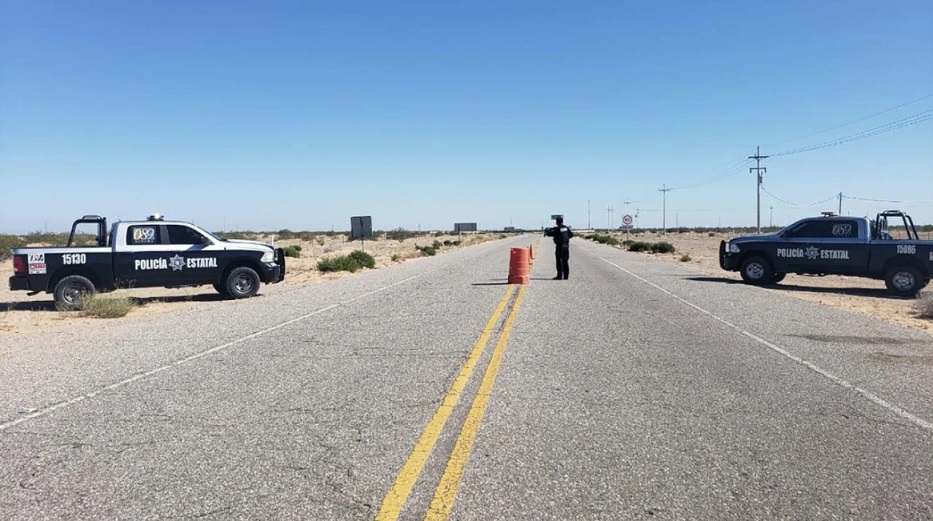 Drive at daytime
Driving should only be done during the day depending on the location of Mexico. Before making travel arrangements, you should research the most recent data as some regions of the nation are not as safe as others.
Consider using major Mexican highways, which typically require tolls, to drive safely on the road. Despite costing more than minor roads, these highways are safer to use for transportation.
Sign up for the STEP Program
Through the STEP Program, the United States provides all of its citizens traveling overseas with complimentary travel safety services.
Simply put, STEP notifies the American Consulate or Embassy in the destination country of your intended destination's address, the length of your stay, and other pertinent information.
The American government will be able to locate you and return you to the country securely in the event of a misplaced passport, an unforeseen catastrophe, or civil disturbance.
Do not flaunt your fortune
Avoid displaying jewelry or dressing in a way that suggests wealth.
Even while visiting well-known locations in Mexico, dress appropriately and keep things simple. If you want to spend the day exploring and seeing historical sites, a pair of shorts and a plain T-shirt are the ideal clothing choice. It's also a smart idea to carry a fanny pack that you can wear in front of your waist.
Use only ATMs connected to large banks
Let's also discuss ATMs because having cash on you is one of the top Mexico travel tips.
ATMs are one location where you could occasionally encounter tourist scams in Mexico, despite the fact that they are not very frequent there.
To avoid problems, only use ATMs connected to well-known financial institutions like Santander, Scotia Bank, or Banco Azteca.
Avoid ATMs that occasionally pop up on the walls of random buildings. Thieves set up skimming devices on these kinds of ATMs to steal financial data from debit and credit cards.
Leaving your wallet at the hotel
One grave mistake you can make while visiting Mexico is keeping all of your cash in your backpack.
Keep your wallet in the hotel safe if you intend to go sightseeing throughout the day. Take one credit card and enough cash. Your wallet with additional credit and debit cards will still be with you if the backpack is lost.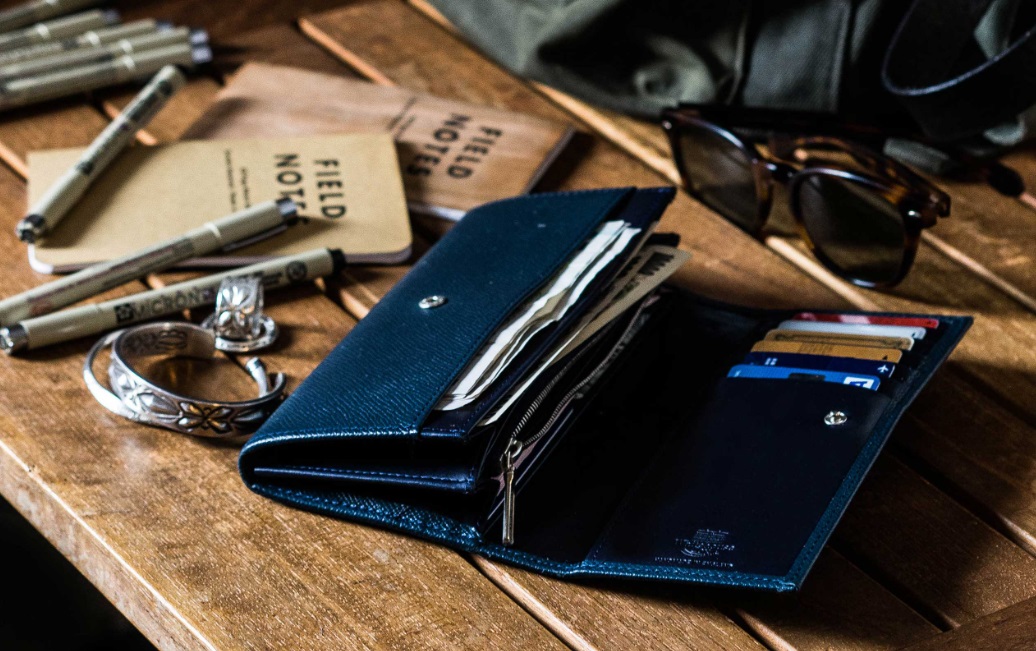 Driving safely in Mexico
Visiting various locations in Mexico by automobile is so much fun, and it may be one of the most memorable moments of your life. However before you travel, you should be aware of the following:
Be cautious when approaching speed bumps. In many areas of Mexico, speed bumps are everywhere, particularly around bus stops and pedestrian crossings.
Do not refuel yourself. When you approach the pump at a petrol station in Mexico, an attendant will fill your vehicle with fuel.
Kilometers are used in Mexico. If you're heading to Mexico from the US, one mile is approximately 1.6 kilometers.
Keep hand sanitizer
In prominent parts of Mexico that receive a lot of foreign tourists, hygiene standards are excellent, but this isn't necessarily true in more remote areas that attract less foreign tourism. Traveling in Mexico calls for packing hand sanitizer and wet wipes.
Packing tips for Mexico
Below are Mexico travel tips for packing.
Bring a sun hat
The proximity of Mexico to the equator means that even while the temperatures don't seem very high, you'll probably feel hotter.
Wearing a stylish sun hat is one of the simplest methods to remain cool, and it's not just a suggestion for traveling to Mexico; it's equally useful in cities.
Pack light while traveling to Mexico
Anyone who has traveled somewhere knows firsthand that they only use roughly 50% of their luggage! In addition, the majority of Mexico has pleasant weather all year round, so you won't need to wear layers of clothing.
You'll have to carry your suitcase(s) up and down stairs because older buildings in historic districts frequently lack elevators.
You'll also need to work hard to fit everything into a small Uber or taxi trunk so you can lug it up the steps to your Airbnb as there is no elevator in Mexico. Packing heavily while traveling to Mexico is unnecessarily stressful.
Choose flats over heels or wedges
First things first: If you intend to climb Mayan ruins in Mexico, you must have comfortable shoes.
Furthermore, even in older, more historic locations, Mexico's charming cobblestone streets and city sidewalks aren't comfortable to walk on. Walking will need you to focus on the ground more than you might be accustomed to.
You should choose flats over heels or even wedges for your convenience, safety, and ease of walking. Since you'll probably be walking frequently, you might even want to think about making use of massaging gel shoe inserts to prevent blisters.
If you're wearing heels and wedges, consider taking Uber rather than walking.
Keep your costly clothing at home
Leave all of the flashy items at home to be on the safer side.
Fendi clothing with logos all over it might be very significant in the United States, but it isn't in Mexico.
The same logic applies to designer handbags, sunglasses, and high-end technological equipment.
FAQ
How much money should I take on a trip to Mexico?
Your destination and financial situation determine how much money you'll need for a vacation to Mexico. You should budget approximately $60 per person every day, which covers food, travel, and other costs. Nevertheless, this may change based on your activities and the places you go. For instance, some well-liked Mexican locations would necessitate a mid-range spending limit of $110 per person per day.
What do I need to do before traveling to Mexico?
You must do the following before traveling to Mexico:
Submit applications for your passport and visa, if required, before traveling to Mexico.
Get immunized four to six weeks before your trip, specifically if you're going somewhere where malaria outbreaks are common.
If you do not speak Spanish, learn some basic phrases like ordering meals, calling a taxi, or booking a hotel room.
Plan for your trip insurance and finances.
Note that Mexico has no special entrance requirements for documentation, testing, or vaccinations.
What to be careful of when traveling to Mexico?
Below are Mexico travel tips:
Travel in a private vehicle with a dependable driver
Go out only during the day in less populated areas or riskier regions.
Stay away from problematic areas in big cities
Blend in and avoid making yourself appear wealthy
Do your research and familiarize yourself with the environment you will be visiting before you arrive
Keep an eye out at all times
Stick to the tourist areas
Drive with extreme caution on busy roads.
Do not travel at night
Pay close attention to local media
How can I avoid getting sick in Mexico?
Below are ways to avoid getting sick when traveling Mexico.
Vaccination is not necessary
There are no vaccination requirements for traveling Mexico, however, if you have any concerns, you should see a doctor.
Use mosquito repellant
There are plenty of mosquitoes if you travel to tropical areas of Mexico, both on the Caribbean and Pacific coast, especially during the rainy season.
In addition, there have been isolated incidences of dengue, zika, and other illnesses brought on by mosquitoes. As a result, you must take precautions. There are numerous options for repelling mosquitoes. Simply select the option you believe is best for you.
Greens are safe to eat
It's a frequent misconception that travelers must stay away from greens, which includes any leafy vegetables eaten fresh (like lettuce).
This is because even the greens would be contaminated if they had been rinsed using tap water, which is not fit for human consumption.
This is not true. If you consider that, it is illogical. Locals refrain from drinking tap water for the same reason.
Why would they wash their vegetables with it as well? Rather, they take care to properly wash their vegetables in water and antibacterial.
Drink plenty of water
Keep in mind that it can get very hot and the sun can be very intense, particularly in places with beaches. Always have a refillable water bottle on hand, and fill it up whenever you can particularly if you take tours to cenotes or Mayan sites, where you are exposed to even more sun.
Conclusion
Although there are many distinctions, the United States and Mexico are not all that dissimilar as neighbors. The primary one is undoubtedly the language, so make sure you brush up on it before traveling to Mexico.
Beyond verbal communication problems, most situations may be handled with friendliness, patience, and humility.
It can be stressful to plan a trip, particularly if you are unfamiliar with Mexico. These Mexico travel tips are intended to make your preparations easier, and safer, and to address the majority of your concerns.
Although you can't plan for everything, you can always maintain an optimistic mindset and attitude with you on your journey.
I hope these Mexico travel tips were entertaining and informative.