Backpack in Spain: travel tips and best backpacking routes
Spain is one of the most visited countries by tourists. The country has a pleasant climate, excellent scenery, and numerous attractions. More about backpacks in Spain you can read in this article.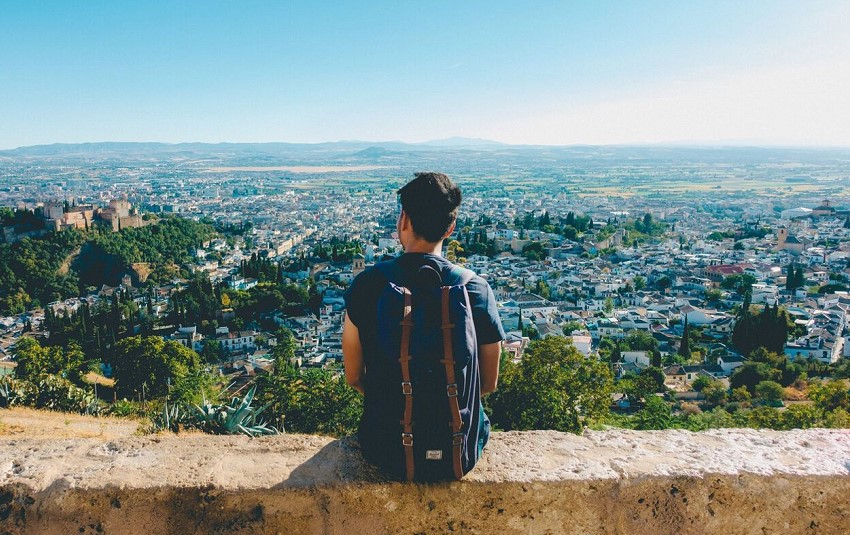 Reasons to hike in Spain
There are many reasons to visit Spain. However, what people are most interested in, is Spain good for backpacking? Spain has beautiful islands and beaches.
There is always rich nightlife and many historical sights.
Backpacking Spain is of interest to those who are fond of history. Indeed, in Spain, there are influences from the Middle Ages, Mauritania, and the Catholic Church. Here you can find what to see and stay under pleasant impressions.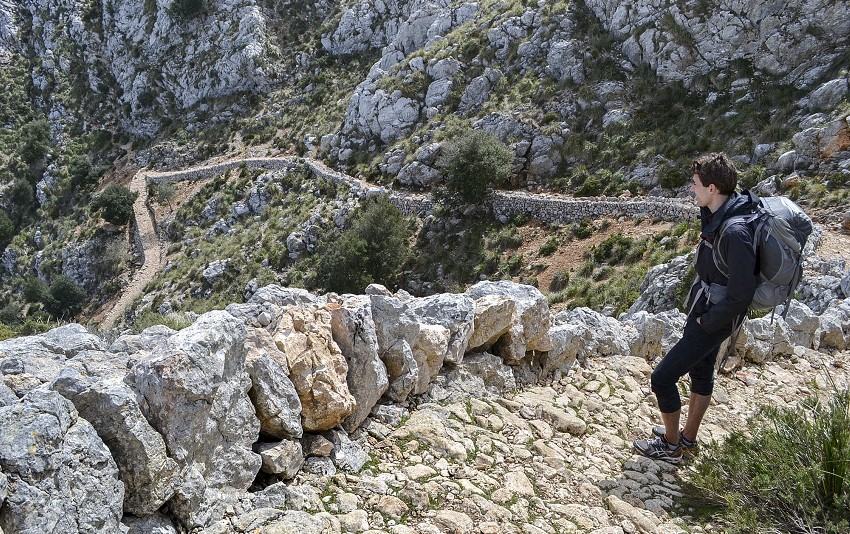 Hiking trails in Spain
Given the size of the country, you should not try to see everything at once. It is advisable to determine for yourself several routes, based on the time spent in Spain. Everything about backpacking Spain in more is below.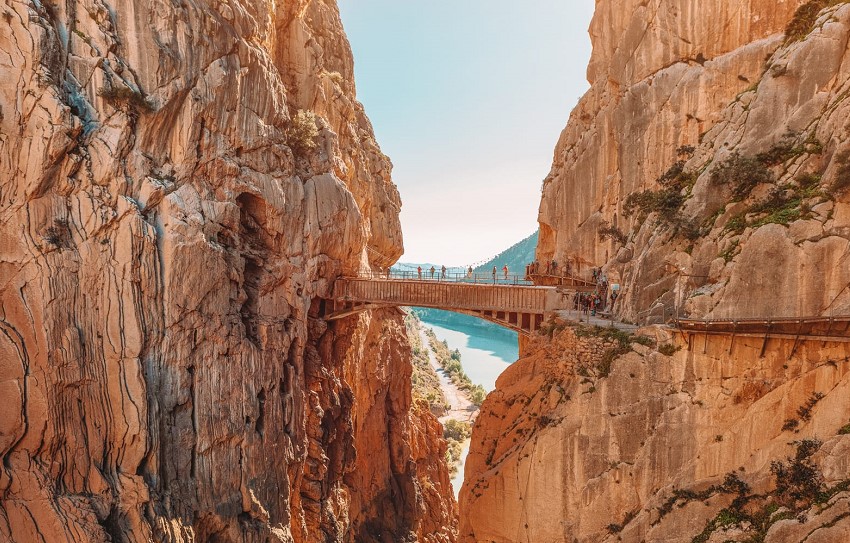 Month tour: the perfect journey
Most tourists fly to Madrid. From this city, it is better to go first to Andalusia, which is in the south of the country. Here you can enjoy the sights of Seville and Granada, as well as visit the famous Costa del Sol beach.
After that, it is better to move along the eastern Mediterranean coast to see Valencia in all its charm. Here they cook the most delicious paella. Stay in Valencia for at least a few days before hopping on a bus to vibrant Barcelona.
It is recommended to complete the trip in Asturias or Galicia. These places have coolness and excellent landscapes. From here you can head to Portugal, or in the case of an international flight, return to Madrid.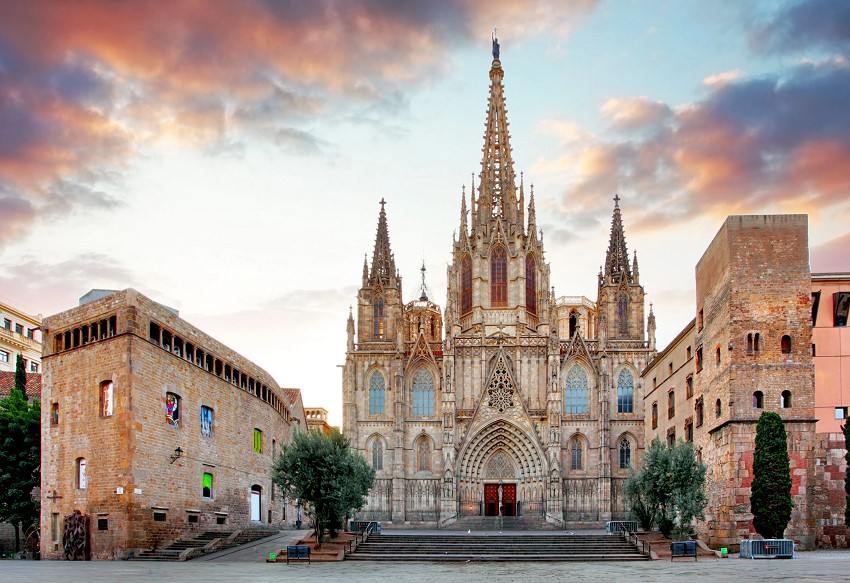 The route through Northern Spain
This trip takes about 2 weeks. Regardless of which city you are in, be sure to visit San Sebastian. This is the best place for surfing as well as a beach holiday. It is better to stay in Northern Spain for a week to try all the traditional dishes and enjoy your holiday.
If your purpose of the trip is to see museums, head to Bilbao. Here is the most famous Guggenheim Museum. For one day, you can go to La Rioja, a region famous for its wineries.
Then be sure to visit Santillana del Mar. This city was built in the Middle Ages and has been well-preserved to this day. You can also go to Galicia, which is more reminiscent of Ireland in landscapes.
The last days are best spent in Santiago de Compostela. The city is famous for its cathedral and excellent cuisine.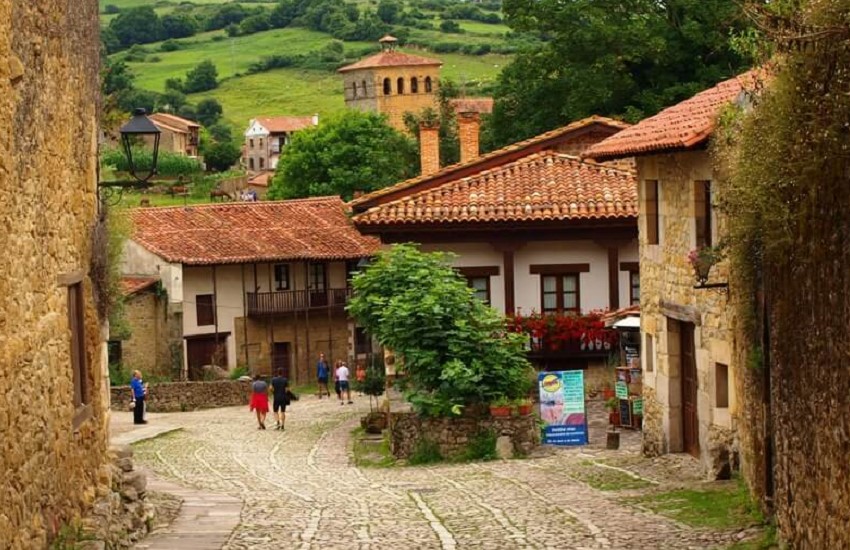 A 2-week trip to the south of Spain
It is recommended to visit Spain and starts from Seville because this city has an airport and cheap flights with good conditions for travel insurance. If you arrived in Madrid, then you can get to Seville by bus, train, or plane. This route is optimal if after Spain, you want to go to Portugal.
After a few days in Seville, move towards Cordoba and then head to Granada. The next point is better to make, Malaga – this is a snow-white city that stands on the shores of the Mediterranean Sea. If you have the opportunity and time, do not forget to visit Ronda.
If you travel by ferry, be sure to swim in Cadiz. This city has excellent cafes and bars, as well as picnic areas. No less popular in this city are numerous cathedrals.
On Tarifa, from where many fly to Morocco, you can go kitesurfing. Tourists are allowed to stay in inexpensive hostels, of which there are a lot in the city.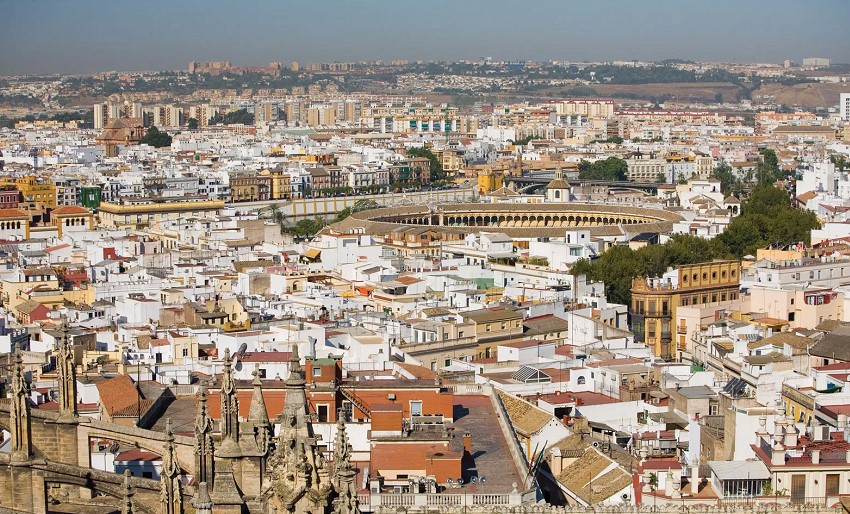 Barcelona and the beaches: itinerary for 10 days
Barcelona is quite famous for the beach. However, there are many other interesting places to visit in the city. It can be cathedrals or architectural objects. An hour's drive is the bay of Tossa de Mar. A castle rises here, as well as a coastal village of extraordinary beauty.
You can go to Girona. This city is characterized by a large number of gothic churches as well as cobbled streets. If you are into art, you should stop by Figueres. There is a museum-house of Salvador Dali.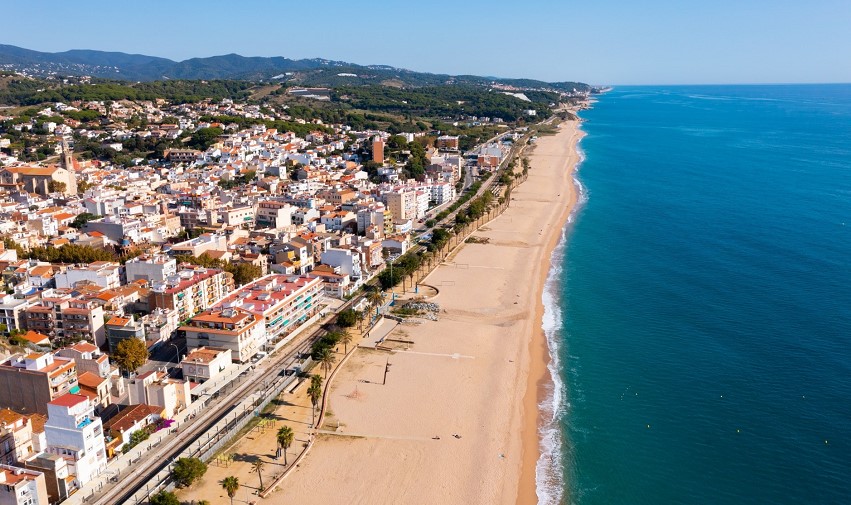 What are the best islands in Spain to visit?
In Spain, there is a Balearic chain of several islands. Each of them deserves the attention of tourists.
Majorca
This island is considered the largest. Here you can enjoy beautiful nature. This place is ideal for those who enjoy adventure sports.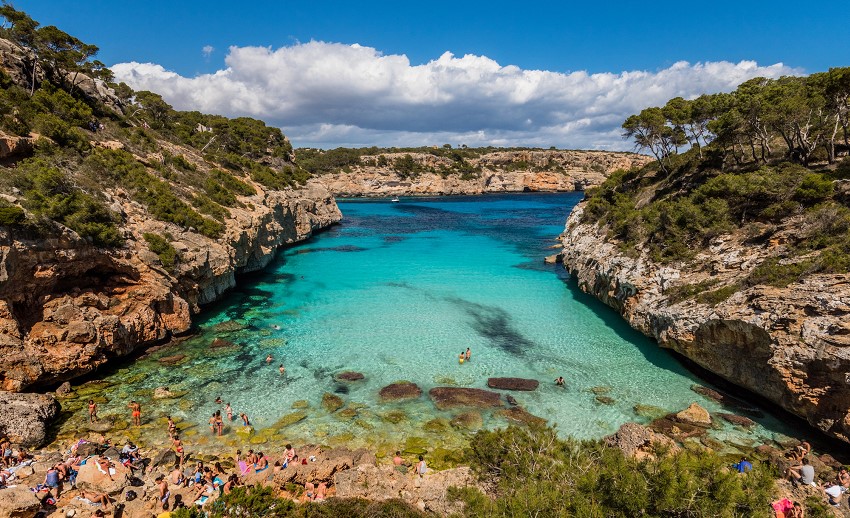 Ibiza
This island is famous for its clubs, where the world's best DJs come every summer. Ibiza is a must-visit if you like to bask on the beach. You can find secluded places where it is good to do yoga.
To explore the entire island, you should rent a car. This is because public transport runs infrequently, and the cost of a taxi is quite high.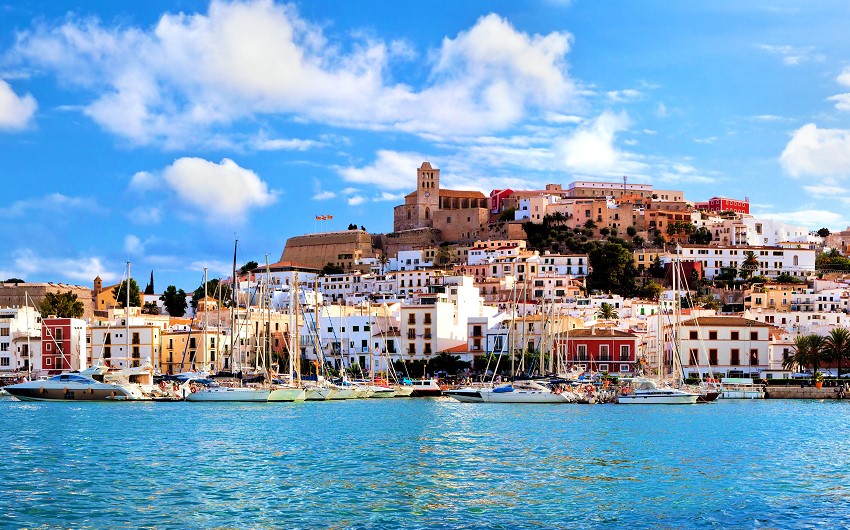 Formentera
At a distance of 6 kilometers from Ibiza is the island of Formentera. It features white sandy beaches and clear turquoise waters. Here you can jump off the rocks. This is the best place for lovers of a quiet and relaxing holiday.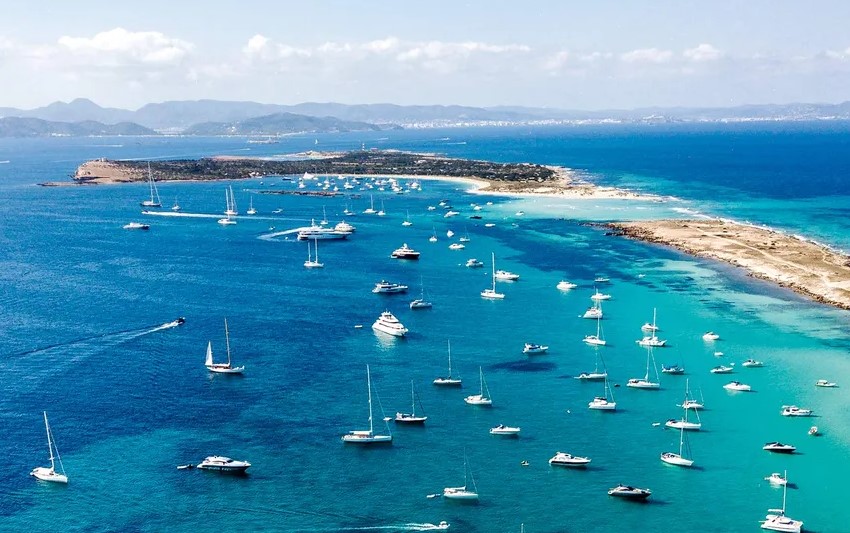 Menorca
This is a fairly calm island because there is not a large influx of tourists. The beaches, as well as the hills, deserve special attention.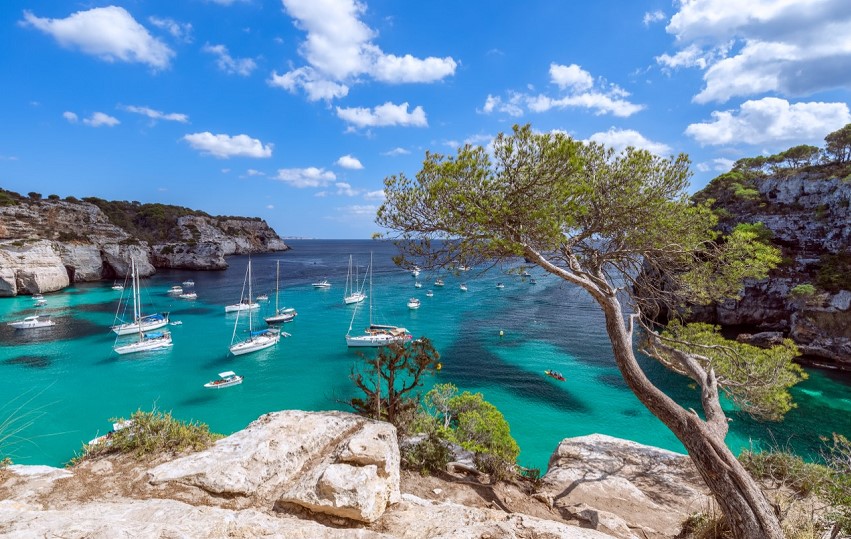 What places to visit in Spain?
Spain has many interesting places and major cities. For more details about the best big cities and great attractions, you can read below.
Backpack tour of Madrid
The capital of Spain is Madrid. It is a very noisy city, and it takes several days to appreciate it. Here you can enjoy the service of one of the best Spanish restaurants, as well as plunge into the nightlife of the city.
There are many art museums here. Reina Sofia deserves special attention, where works by Dali and Picasso are. Entrance to the museum is free. You can visit the famous El Rastro market. The best time to come to mainland Spain is on weekends. You can take a walk in the sunny El Retiro Park.
Nightlife in Madrid starts at 3 am. Bars and venues for concerts are beginning to open. If you want to experience the nightlife, head to the Huertas or La Latina areas.
If you are planning to spend the night in Madrid, stay at Sungate One Hostel. It is considered one of the best in Spain.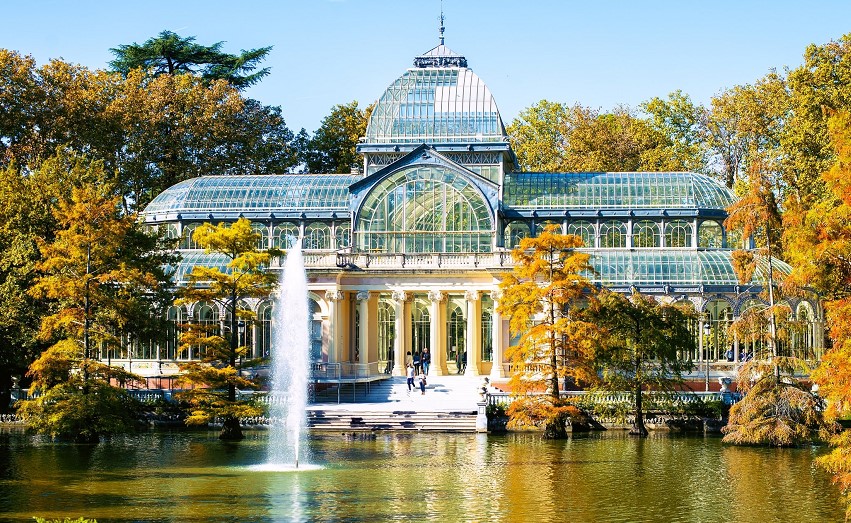 Backpack in Barcelona
During the day, you should take a walk along the cobbled streets, which are full of buildings in the Gothic style. In the Gracia area, there are excellent cafes where you can drink coffee and try national desserts.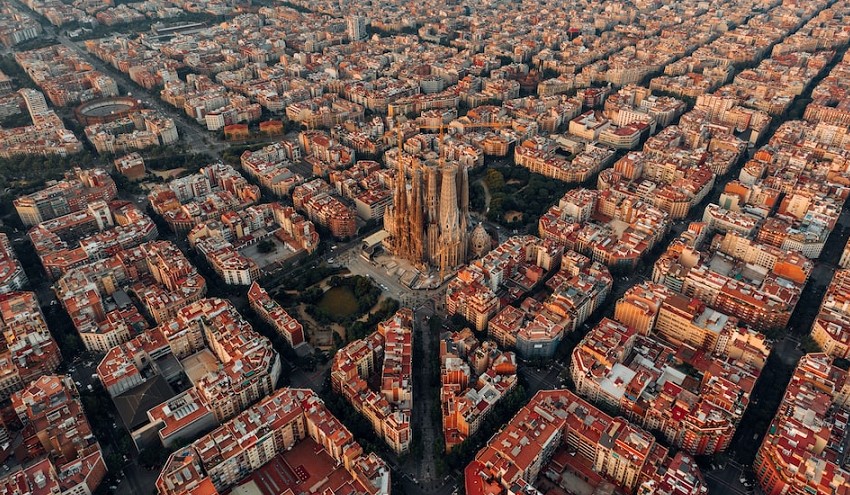 At night, you can visit bars and dance clubs. The largest club is Razzmatazz, which consists of 5 floors. La Terrazza deserves special attention. This is an ordinary castle, which turns into a club only in the summer. It is a must-visit for rave lovers.
In the beach areas, several clubs are underground. However, the cost of drinks in them is quite high. This is because they invite the world's best DJs.
If you are in Barcelona, ​​be sure to visit Antoni Gaudí's Sagrada Familia.
This building has unique architecture, and you do not see this anywhere else. To visit this cathedral, you need to book tickets a few weeks in advance.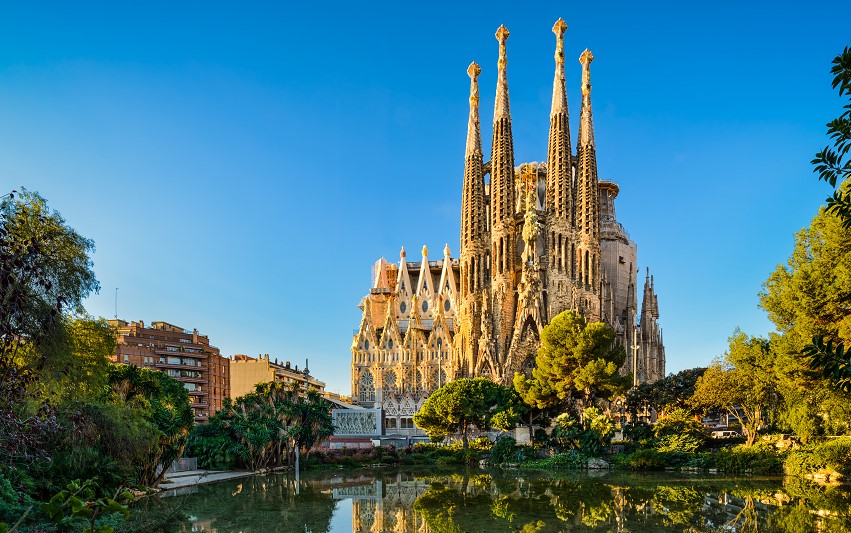 If you are fond of live classical music, be sure to visit the concert, which is held in the Catalan Palace of Music. Just a block away is the Picasso Museum, which is also made in the Gothic style.
On Mountjuice is one of the largest stadiums in the world – Camp Nou. Here you can watch the game against FC Barcelona. Optionally, you can order a tour of the stadium if you are a football fan.
Barcelona has very beautiful sunsets, which can be watched from numerous viewing platforms. However, be sure to bring a blanket, a bottle of wine, and food with you. Particularly noteworthy is the Park Güell, which was created by Gaudí. From here you have an excellent view of the city.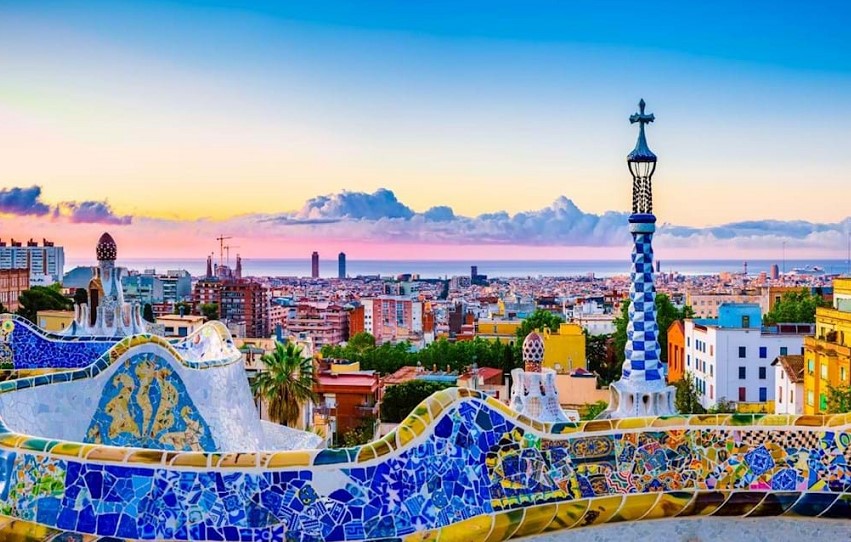 You can visit the Parc de la Ciutadella. This is the best option for those who want to hide from the hustle and bustle of the city. If you want to grab a bite to eat, you can find excellent cafes and restaurants in all areas. If you're on a budget, you should visit Bo D Bi, where they serve excellent sandwiches.
At La Xampanyeria you can try the local menu including dry wine made in Catalonia. However, local meat deserves special attention. Many people like to be in the Raval area. At first, it may seem rude. However, after a while, you appreciate its Bohemian atmosphere.
If you're in the Ravale area, check out Bar Marsella. This is the oldest bar in Spain, where Ernest Hemingway liked to drink absinthe. There are many places to stay in Barcelona. However, it is better not to look for accommodation in the La Ramblas area. The prices here are quite high due to the large number of tourists.
Budget accommodation can be found in the Gracia or Gothic area. There are also beautiful places; however, the prices are an order of magnitude lower.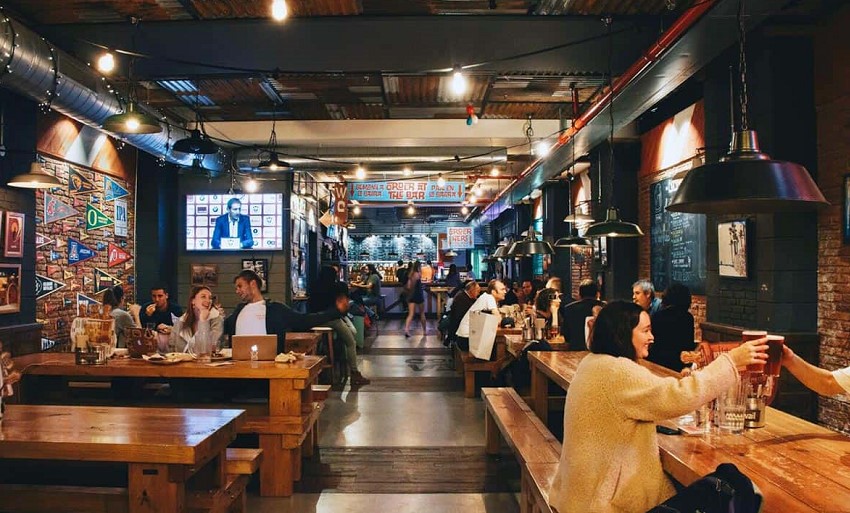 Day trips from Barcelona
If you get bored walking around Barcelona, ​​you can go on one of the day trips. It is appropriate to visit Montserrat. Here is the "sacred mountain". If you want to plunge into the atmosphere of medieval fascinating history, head to Girona. You can see the Roman ruins in Tarragona.
To enjoy a beach holiday, it is advisable to visit Costa Brava. You can visit the beach party in Sitges. If you visit Tossa de Mar, you can see the castle against the backdrop of an excellent bay. Many people like to go to Figueres, where the Dali Museum is. This is the best place for lovers of surrealism.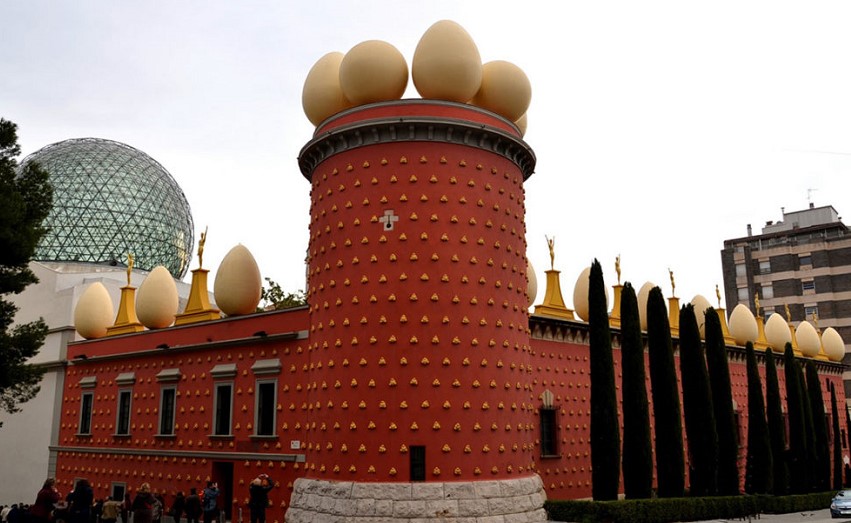 Walking tour of Cordoba
This city attracts tourists due to the Mesquite Cathedral. Initially, it was a church, which was later converted into a mosque. After a while, it became a church again. The building combines Gothic and Islamic architecture. Two religions and cultures gathered under one roof.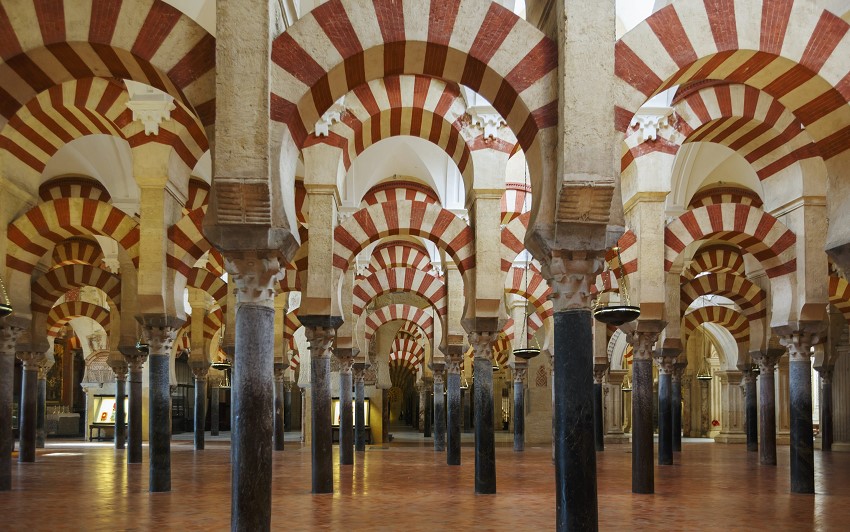 The city of Cordoba itself is quite attractive. Here you can find many interesting cafes and shops, as well as stroll through the winding streets. In May, a festival is held here, in which participants compete for the title of "the cleanest yard".
It is very hot in Cordoba during the summer and many people are walking on the streets. It is best to come here in spring or autumn.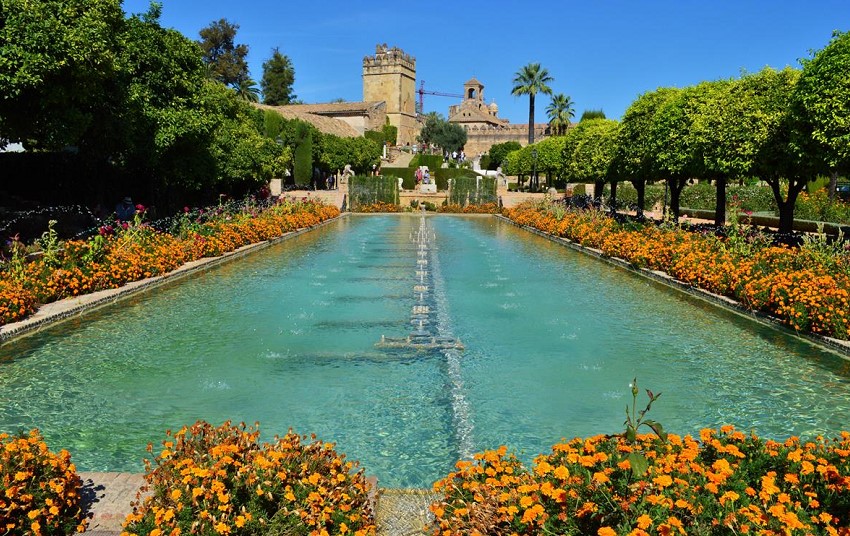 Backpacking Spain: a tour of Seville
This city is distinguished by small streets, bars, and huge playgrounds. Here you can see a beautiful royal palace and cathedrals. The climate is quite hot. If you wish, you can go to a bar or cafe.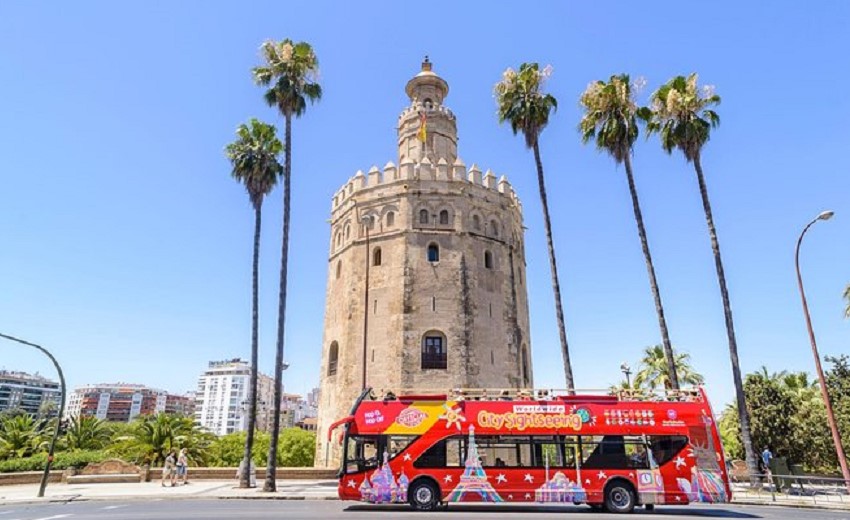 Don't forget to take a walk around the Barrio and Santa Cruz area. If you're looking for authentic tapas, you can find them at the Feria market, which is in the Macarena area.
The daily life of Seville is also quite active. There are very beautiful cathedrals, in particular, the Alcazar. It was built in 1300. It was here that some scenes from the TV series "Game of Thrones" were filmed.
Flamenco is often danced on the streets. If you want to enjoy a real flamenco show, visit La Carbonería.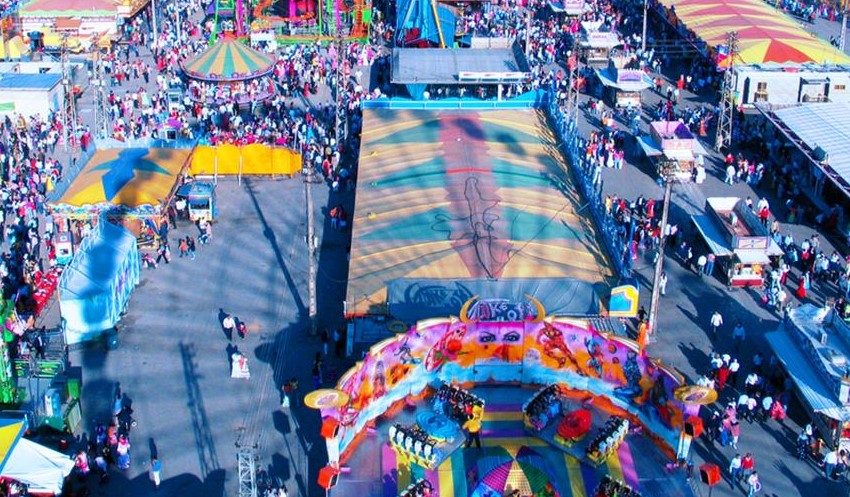 Backpack in Malaga
This city is in the south of Spain. There are many cafes and restaurants here. You should walk along the central square of the city and look at the historical cathedrals. The city is on the beach, which cannot but attract tourists.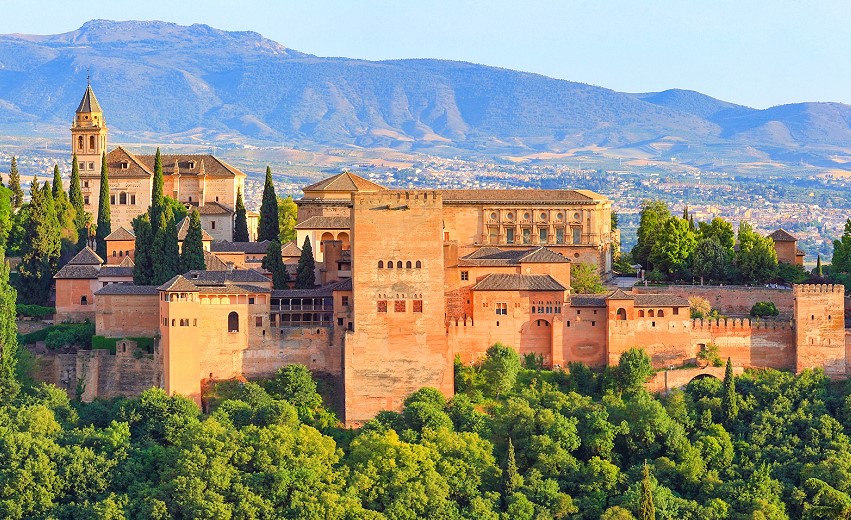 Shopping is best done in the Mercado Merced area. On the territory of the city, there are several interesting museums, including the Picasso Museum. However, most tourists come here to soak up the beach and enjoy food in cafes and restaurants.
From Malaga, for one day you can go to the city of Ronda, which is in the mountains. Here is the beautiful Puente Nuevo bridge. It offers a beautiful view of the mountains. The bridge passes over a deep gorge. On the bridge, you can go to the Moorish old city.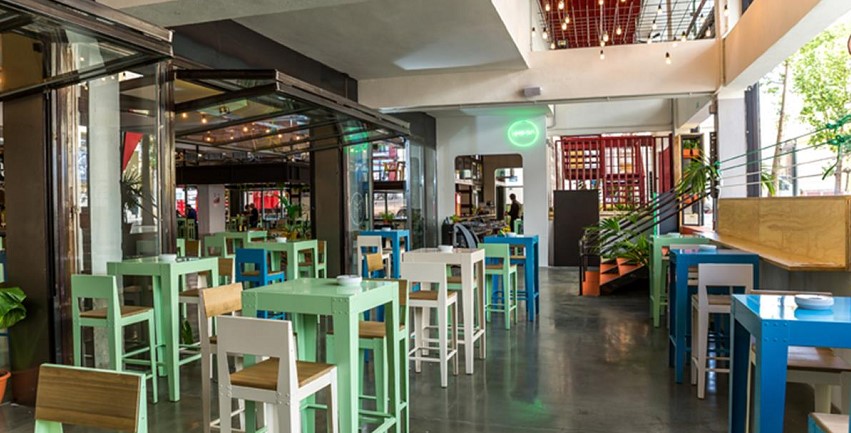 Backpack in Granada
This is one of the most popular southern cities in Spain among tourists. If you want to fully enjoy its charm, it is better to ask the locals to show you the most interesting places. After all, some of them are hidden.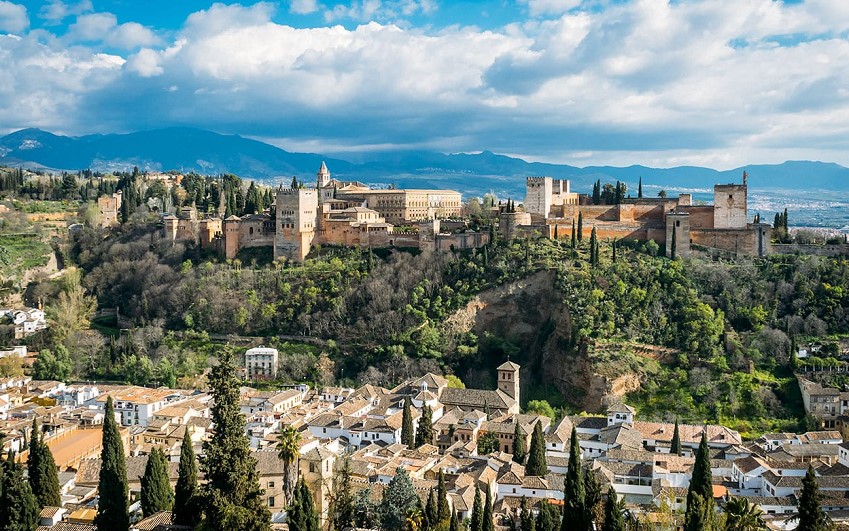 Granada has the Alhambra Palace. This place is visited by almost everyone who comes to Spain. Near the Granada Cathedral and the Great Chapel, musicians constantly play, creating a unique atmosphere.
Locals prefer tostada for breakfast. This is a toasted French roll that is drizzled with tomatoes and olive oil. Jamon, marmalade, salt, and cheese are added to the gravy. El Barrio Albaicín is considered the most beautiful area of ​​the city. Nearby is the Barrio Sacromonte, which is no less magnificent.
If you are in Albaicín, be sure to visit Abaco Te. There are very beautiful views, and excellent tea is also served.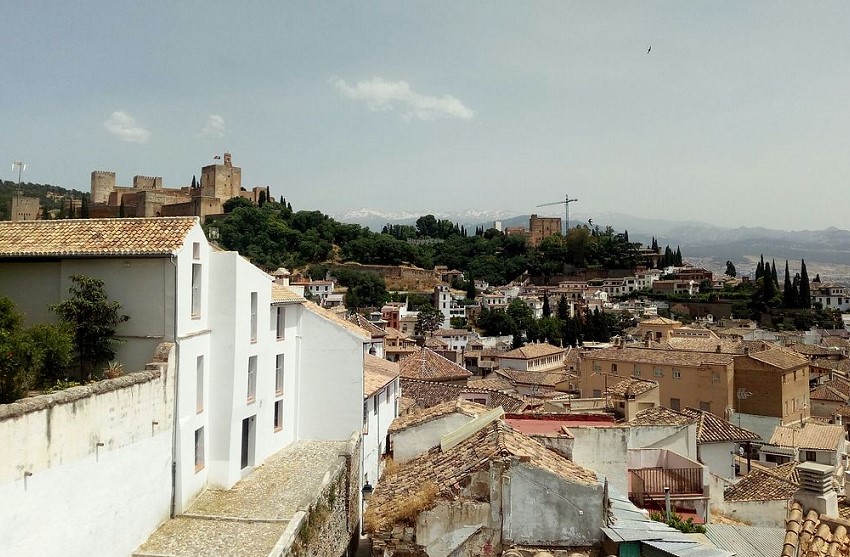 There are free tapas in Granada. However, for this, you need to order a drink. The more drinks you order, the larger tapas you get. Be sure to walk along the streets of Calle Navas and Calle de Elvira. This is where the best tapa bars are. Excellent snacks are prepared around the arena of bullfights.
If you like sweets, you should order a milkshake at the Bohemian Jazz Café bar. In Granada, there is a small bar Tabernaculo, which is decorated with religious paraphernalia. If you want great views of the city, head to San Nicolás Mirador. No less beautiful view opens from Miguel.
The city has many beautiful parks. If you are looking for romance, head down to Carrera del Darro. They sell some of the best ice creams here. If you like to walk in the fresh air and enjoy a variety of tapas, you should visit the Sierra Nevada mountains.
Granada has a rather pleasant and hot climate. If you come here in winter, you can show yourself on skis.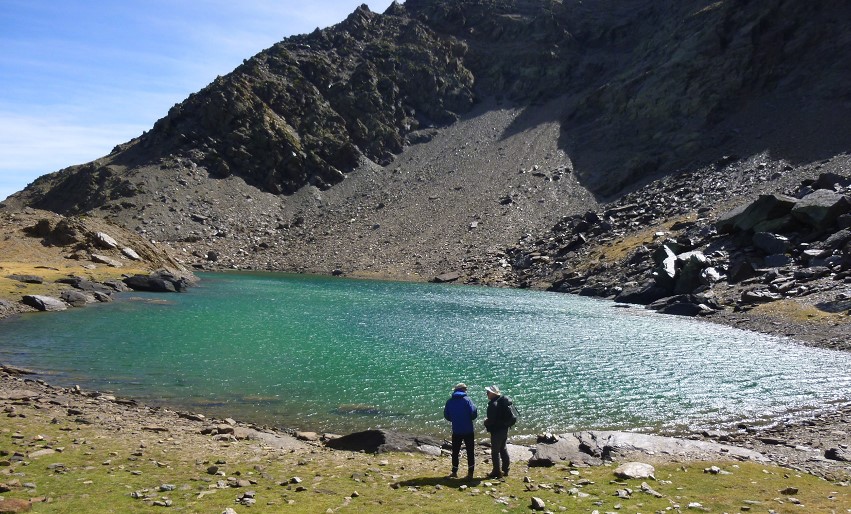 Free walking tours of Valencia
This city is famous for its beaches and excellent paella. In the old town, there is a beautiful and atmospheric market where only fresh fruits and products are sold. You can rent a bike to ride along the beach. You can also swim and sunbathe here.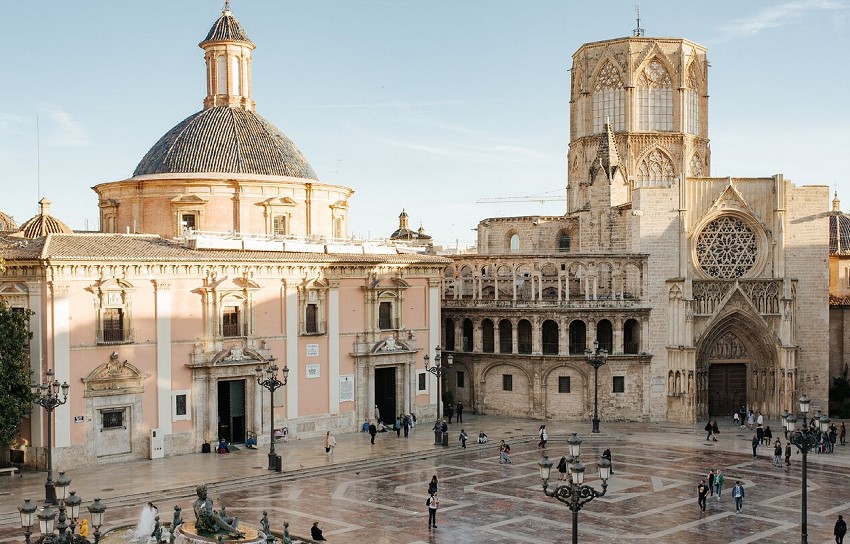 In Valencia, you should try the local drink called Agua de Valencia. It is best cooked in the cafe Madrid de Valencia. This is where it was invented.
Valencia hosts the world-famous festival called Las Fallas. Large statues are erected in all areas, which are then transported, and finally set on fire. It is considered that this festival is the best in Spain. It lasts for a week.
All participants wear beautiful costumes. There are fireworks at the end.
If you are planning to come to Valencia for the festival, it is better to book a hotel or hostel in advance. After all, the city is filled with tourists, and finding accommodation on the day of the festival is almost impossible.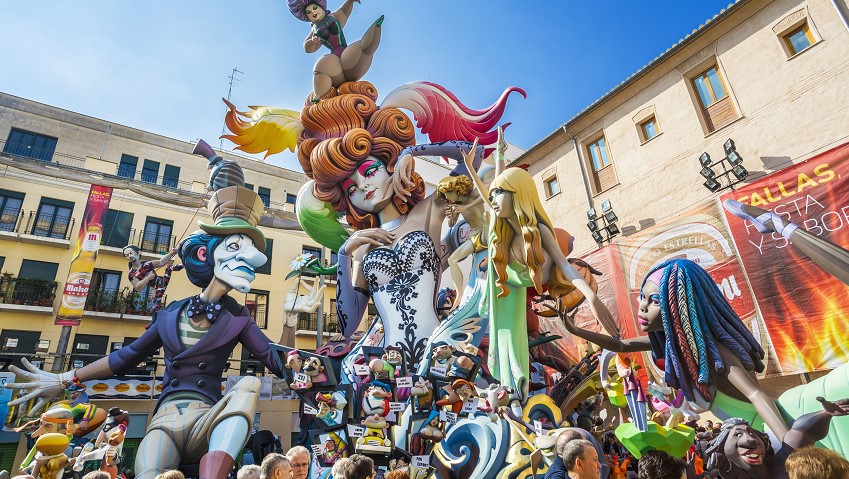 Walking tour of San Sebastian and Basque Country
This beautiful city which is part of the so-called part of Basque Country is in demand among surfers. Here is a beach that has the shape of a crescent. The nightlife in the Basque Country is lively, so many young people come here. San Sebastián has its local dish called "pinksosu". It is somewhat similar to tapas.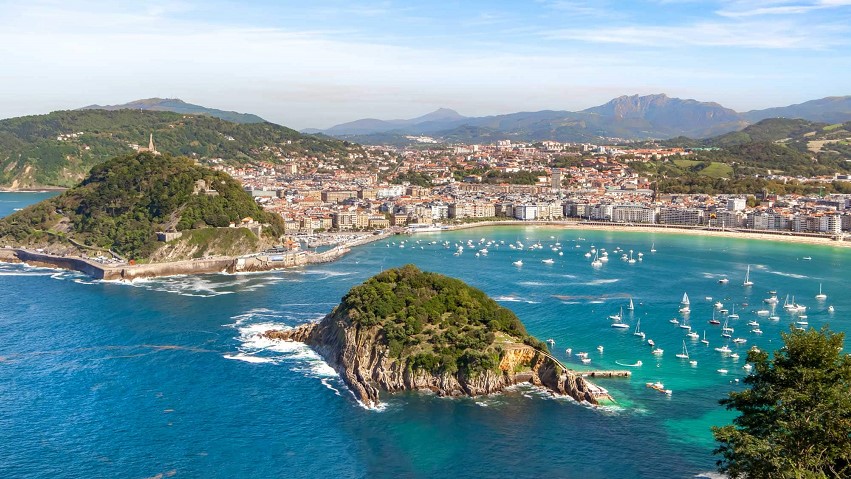 For shopping, it is better to go to the Gros area. Many trees and shops are selling unusual local products. Be sure to take a walk along the beach and ride a surfboard. San Sebastián allows you to recharge with pleasant emotions, and these memories last a lifetime.
Sunbathing is best on the beach of La Playa de la Concha. If you came to San Sebastian for a short time, be sure to visit two bars in Basque Country – Bar Zeruko and Bar Azkena. You can stay in any of the many hostels.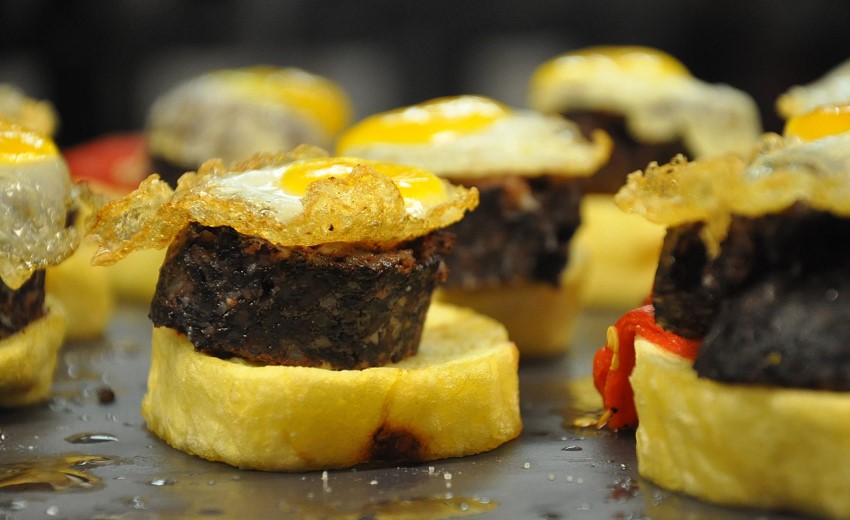 Backpacking Spain: visit Asturias
This region is distinguished by numerous forest paths, and white sand beaches, which are along the beautiful coastline. You can plunge into the atmosphere of a real paradise on the Picos de Europa beach.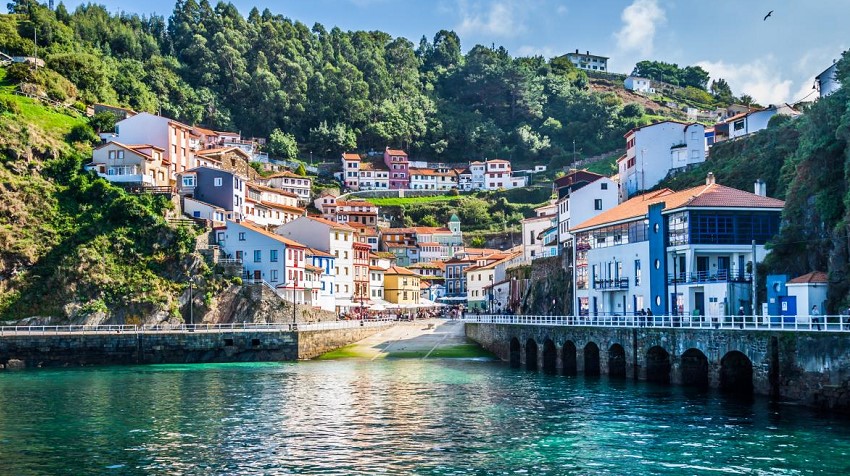 It is believed that Asturias is visited by the least number of tourists. After all, this place is underrated. Delicious treats are prepared here, and there are excellent landscapes. Not to mention the hospitable locals. The region is on the Atlantic coast. It combines green hills, mountains, and white beaches.
There are a large number of secluded fishing villages that stand against the backdrop of turquoise water. One of the most delicious varieties of cider is prepared here, and there is also an opportunity to try various seafood.
You can stop in the small town of Oviedo, where you can prepare for further travel. In this city, the film "Vicky" by Woody Allen was filmed, in which the main role was played by Javier Bardem.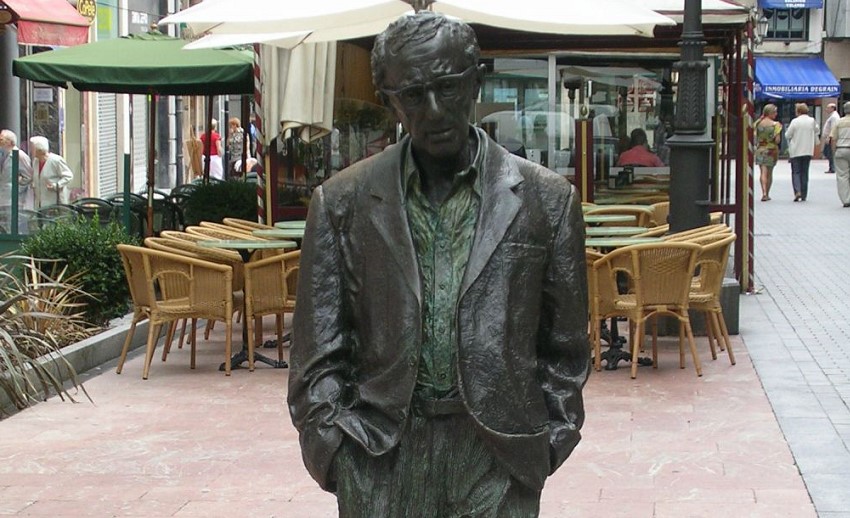 Backpack Spain: Galicia
This region is on the western side of the northern Spanish coast. Here you can enjoy the mystical religion of the Celts, as well as see the connection with Wales, Scotland, and Ireland. They are separated from Galicia by a rugged coastline.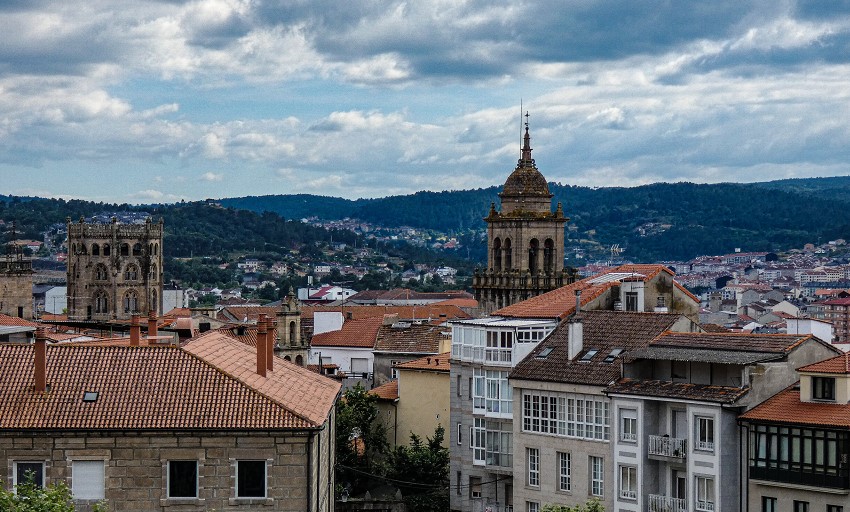 The local language is Castilian. Some speak the regional Galician language. If you want to see all the beauty of the northern coast, you should go to A Coruña. You can enjoy the atmosphere of the city in Santiago de Compostela. It's not just the beautiful atmosphere. The streets are filled with art.
Be sure to arrange a walk along the Rua del Franco. It is behind the main square and is full of various bars and restaurants.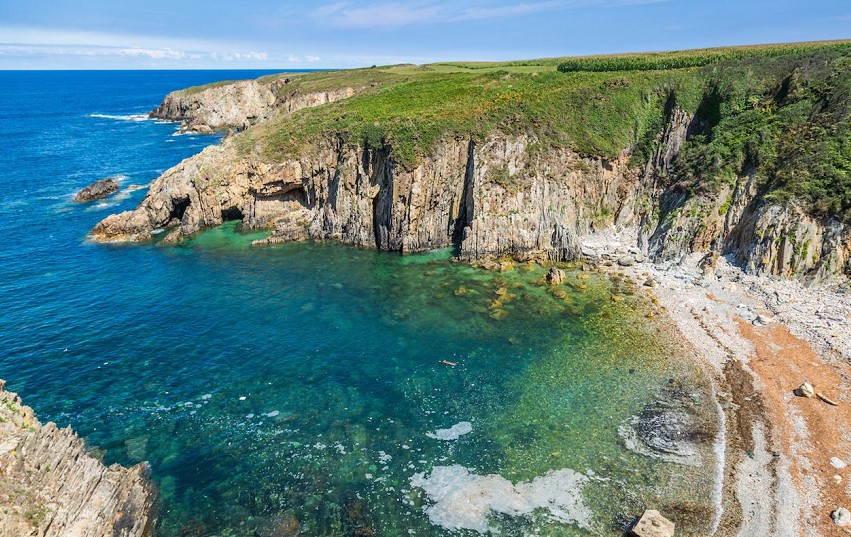 Journey through Salamanca
Every tourist who likes to look at the cathedrals must visit this place. Salamanca has an exquisite university. That is why there are not just many young people here. There are bars on every street where the nightlife is in full swing.
The streets around the Plaza Mayor have terraces for a great evening. The Plaza de San Juan Bautista sells cheap drinks.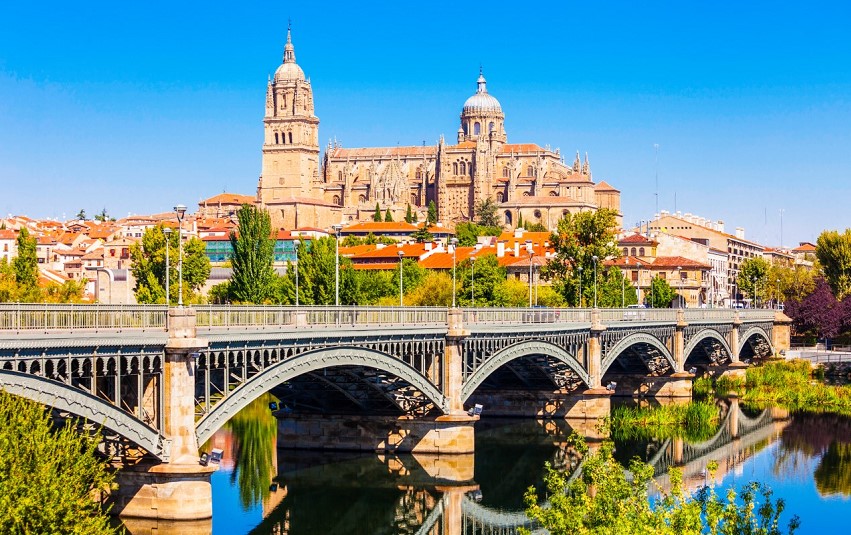 Spanish locations "Game of Thrones"
If you are a fan of the Game of Thrones series, then Spain is your favorite destination. Some episodes from seasons 5 and 6 were filmed in this country. The first location is the town of Peñiscola. It is distinguished by snow-white houses that stand on cobbled streets. There are many tourists here.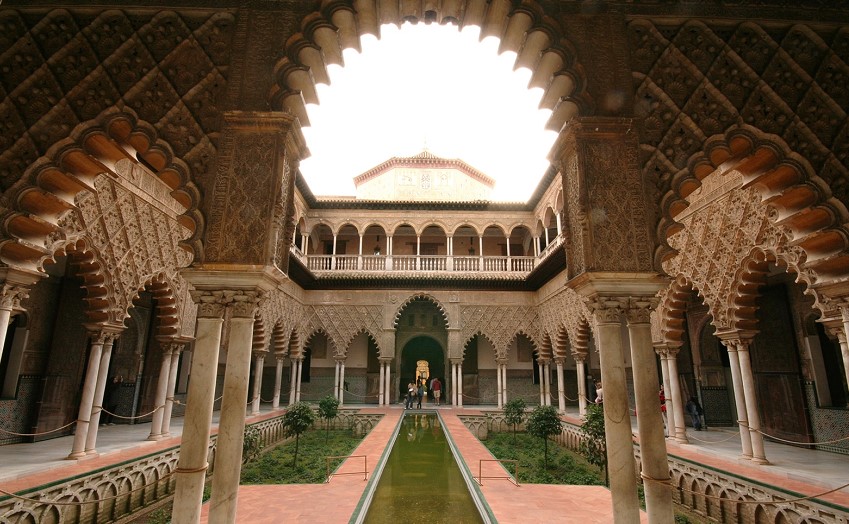 Girona is a small city that is filled with the atmosphere of the Middle Ages. You can get to the city from Barcelona. The journey takes several minutes. A few days are enough to explore the city.
Every Game of Thrones fan should visit Alcazar Castle in Seville. After all, excellent architecture does not just distinguish it. It was in the garden where Lady Tyrell sat.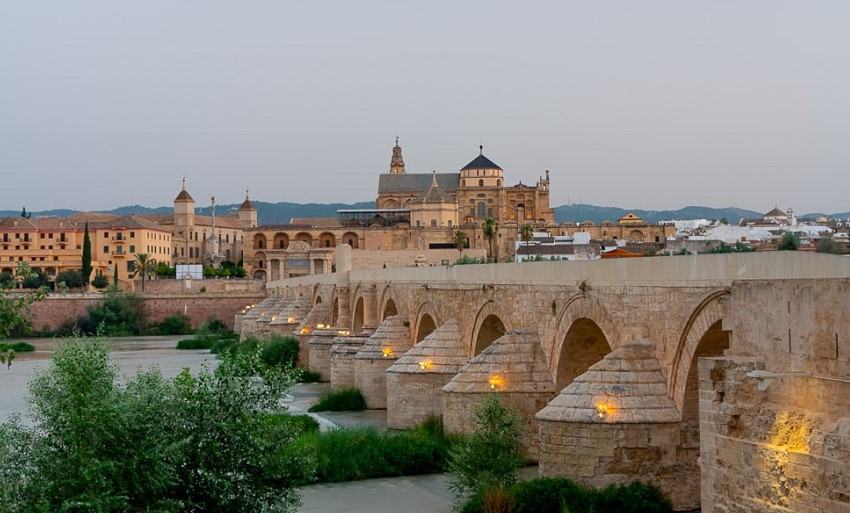 How much does a trip to Spain cost?
Many are wondering, how much does it cost to backpacking Spain? If you are looking for cheap travel where you can save money, head to the Iberian Peninsula and choose for this trip budget airlines with good travel insurance. However, be prepared for the fact that prices rise significantly here in the summer. Here you can go Couchsurfing.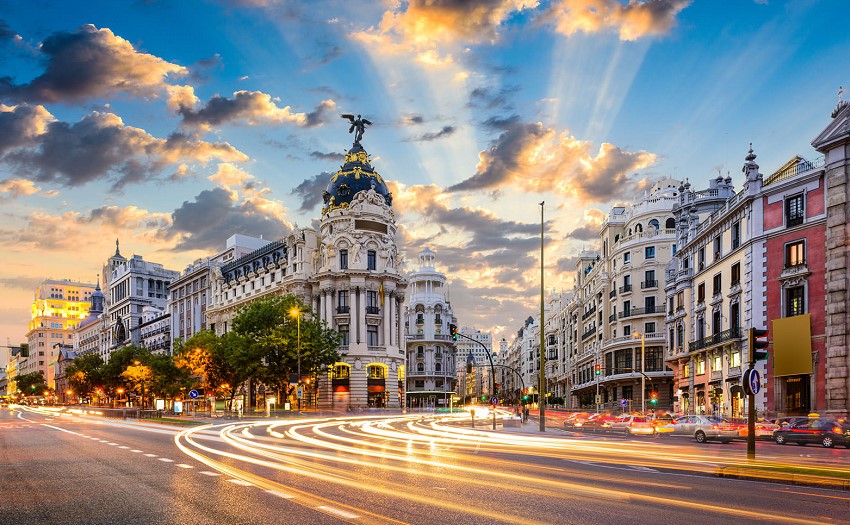 Everyone can travel in Spain, with the calculation of €80 per day. On average, the cost of a three-course dinner costs €5.
Barcelona is the most expensive Spanish city.
Madrid takes an honorable second place.
Many people wonder, is Spain cheap for backpacking? If we compare Spain with other Western European countries, then it is not so expensive. Traveling in the UK is more expensive. If you want to save money, try to stay away from touristy places rich in attractions.
The cheapest major cities where you can save money in Spain are Seville, Granada, and Cadiz. Even students can afford them.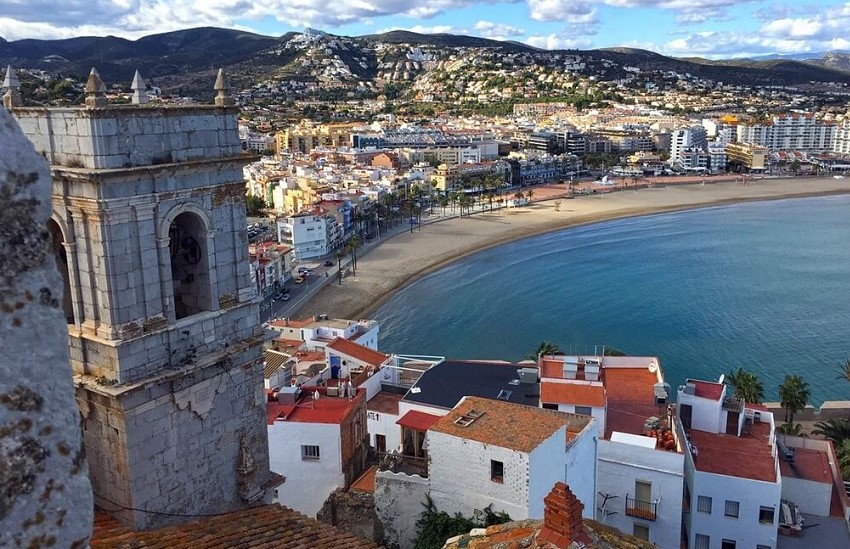 Quite often, one hears the question, is it cheap to backpack Europe? It is important to understand that everything depends on the season. Often, tourists spend money on food, accommodation, entrance fees to attractions, and public transport.
If you live in hostels, then in Western Europe you spend about 80-140 € per day. If you travel around Eastern Europe, the daily expenses are 50-100 €. A few additional contingencies. Most budget-conscious hostel travelers spend around 70-125 € per day in West Europe and 40-90 € per day in East Europe.
It should be understood that the daily budget in Spain depends on how much you can save. Thrifty tourists spend 25-50 € on accommodation. However, there are options for €10, €60, and more.
You can also spend €10 to €40 a day on food. It all depends on what kind of food and drinks you prefer and do you want to eat in a cafe or make your own food at home? You can spend 5-50 € on transport. Less cost of public transport, but for a taxi, you can pay about €100 a day.
Nightlife in Spain is inexpensive, and even a budget-conscious tourist spends no more than €50. On average, a budget traveler spends 80-150 € a day. But uneconomical, can spend from €220.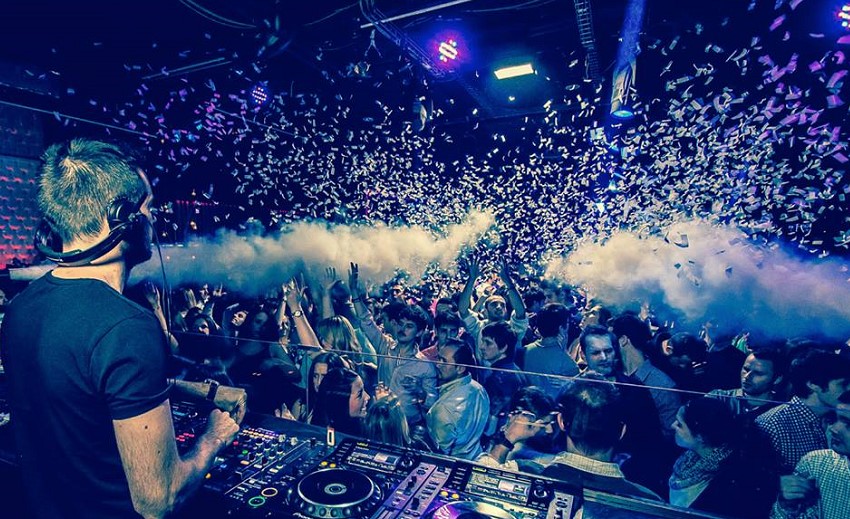 When is the best time to visit Spain?
If you are planning hiking in Spain, it is better to come to the country during the off-season periods – from March to May or from September to November. In summer, the trip is quite expensive, and you also have to book everything in advance due to the large flow of tourists.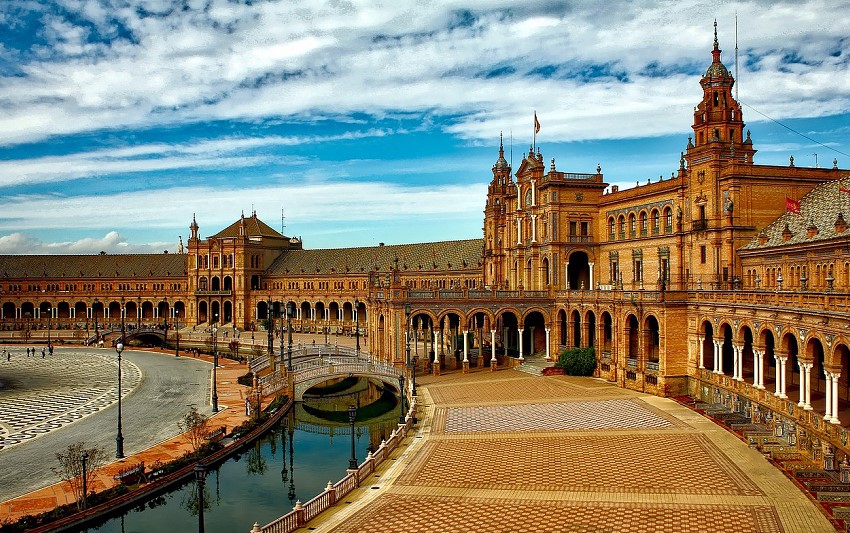 If your purpose of the trip is to enjoy the nightlife in Ibiza or Barcelona, ​​it is better to come in the summer. The best time is June and July. For visiting Galicia and Asturias, it is also better to choose summer to enjoy warm and sunny weather.
Barcelona and Madrid can be visited in September. The weather is no longer so hot; however, it is still possible to enjoy a beach holiday. Madrid is inexpensive in spring and autumn.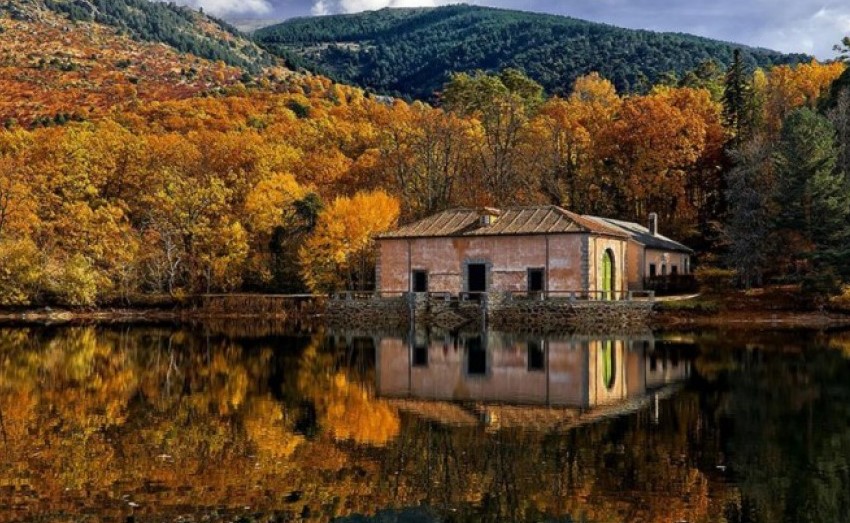 Results
As you can see, hiking in Spain is quite real. After all, there are many attractions that you can see. It should be noted that there is an opportunity to soak up the beach, as well as ride a surfboard. In Spain, everyone finds something to their liking.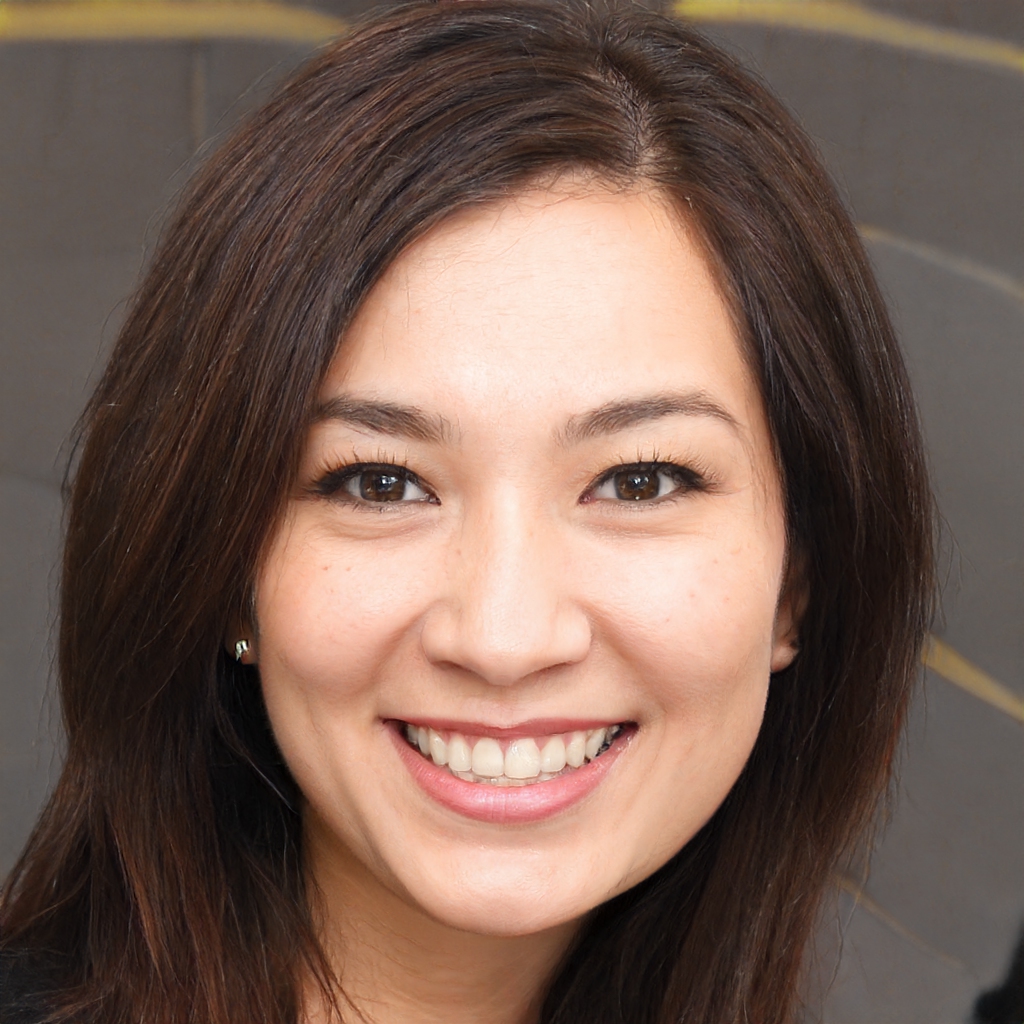 Hello reader. My name is Charlotte Noris and I am sure that you will definitely enjoy my blog. Do you know why? All because on the pages you will see bright and colorful photos, as well as useful information. My husband and I are freelancers, so we can travel at any time of the year.
For myself, I most often plan tours in advance, but it also happens that the trip turns out to be spontaneous when I see an interesting place and a nice price. At the age of 35, I have visited more than 30 countries and do not plan to stop there. I want to visit all continents and the most secret corners of our planet.