Backpacking Europe cost: money saving tips for your first backpacking trip. Average prices and useful secrets for budget backpackers
Almost all tourists prefer to travel around Europe. It is rich in interesting sights, including architectural structures, historical monuments, and excellent beaches. However, almost everyone has a question regarding the backpacking Europe cost. More about backpacking through Europe you can read in this article.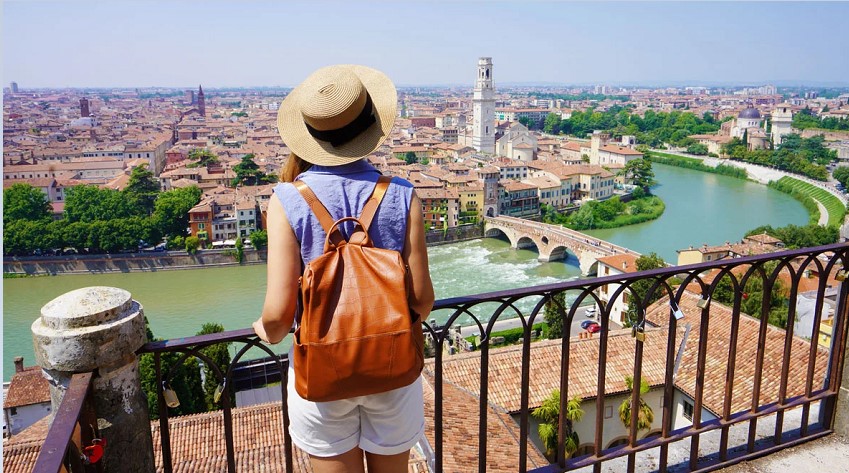 Budget for a backpacking Europe
It is important to understand that backpacking Europe cost depends on several factors. Quite often, people ask the question, is backpacking in Europe expensive? It all depends on which part of the mainland you plan for your backpacking trip.
If you plan to travel around Eastern Europe, you have to spend about €40-70 every day. If the path passes through Western Europe, you have to spend €70-100. The Nordic countries are considered the most expensive, and the daily budget is €150-200.
It is important to understand that air travel even on budget airlines does not be included in this amount.
The backpacking Europe cost basically can be divided into transportation costs, food costs, and accommodation costs. If you want to save a little, you have to work or get a job as an exchange volunteer.
There are special platforms that help you find work not only in hostels but also on various farms. You can also get a job as a party organizer, or conduct surfing master classes.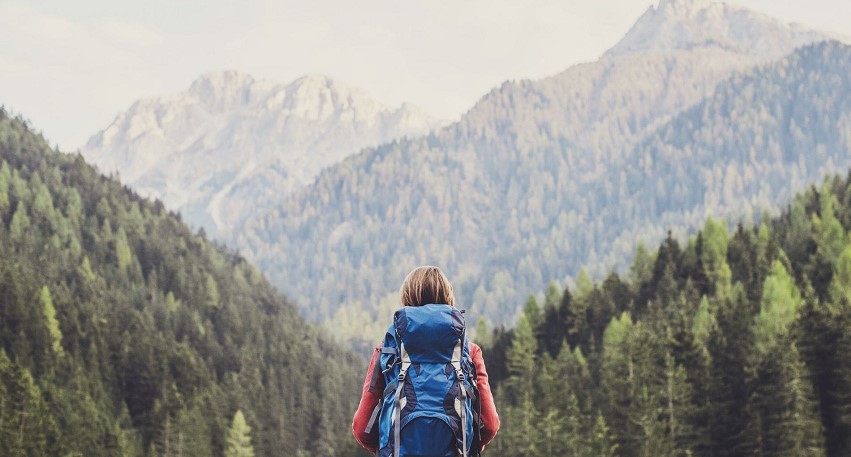 Exact travel costs based on region
If you plan to save as much money as possible, it is important to study all the features of each region in advance. The most budget option is a backpacking trip through the Eastern countries in Europe. But the countries that are in the Western part of the continent are considered the most expensive.
It is not necessary to follow the trodden tourist paths. However, moving away from them can be both an advantage and a disadvantage. It all depends on where you go: to a small town or a large metropolis.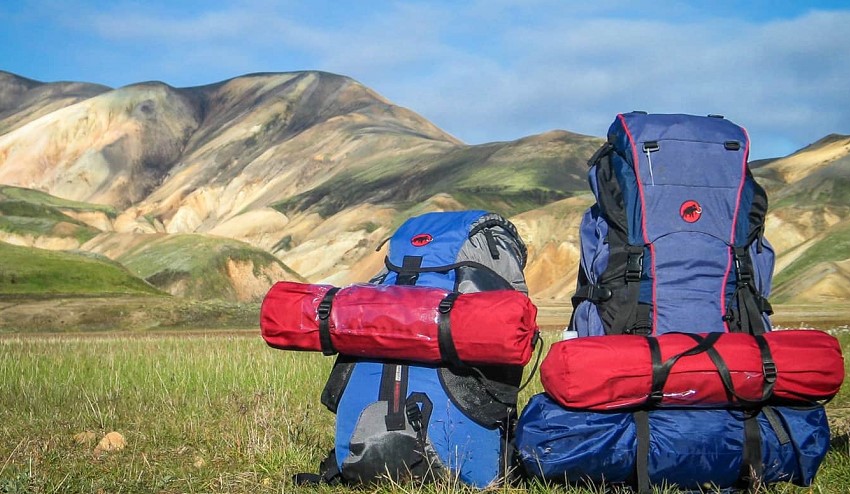 Backpacking Europe: how much money do you need to travel to Eastern Europe?
If you have a very tight budget, it is recommended to go to central and Eastern Europe. Here, the daily Europe travel budget should be €40-70. Regardless of the country, there are transport costs, accommodation costs, and also you need to spend money on sightseeing and food.
The cheapest is travel to Hungary, Bulgaria, Slovakia, the Czech Republic, and Poland. Inexpensive hiking tours in Albania, Greece, Macedonia, Ukraine, and the Baltic countries.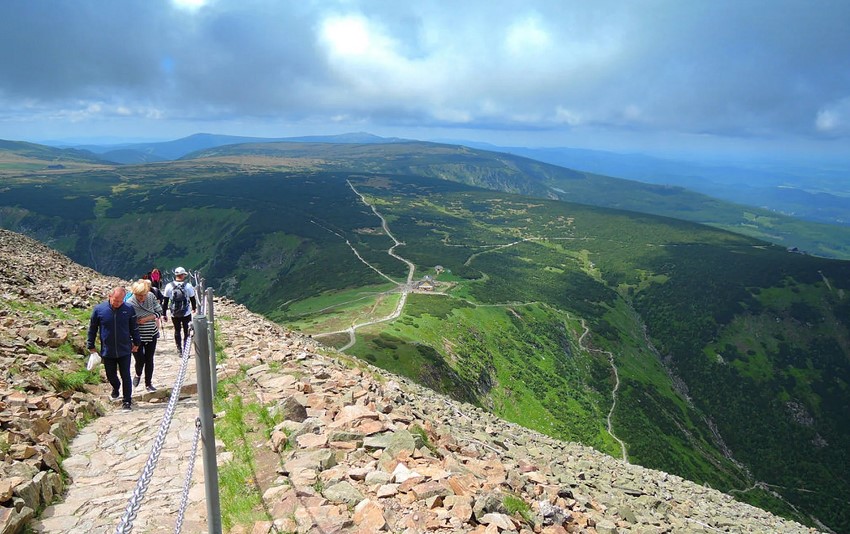 Backpacking Europe: how much does a trip to Western Europe cost?
The countries of Western Europe are more expensive. On average, you should have from €70 to €100 every day during your backpacking Europe. To save money, you can travel by cheap public transport, or get a job as a volunteer.
The most popular countries in Western Europe are France, Spain, Ireland, Belgium, Great Britain, Italy, Switzerland, Portugal, and Germany.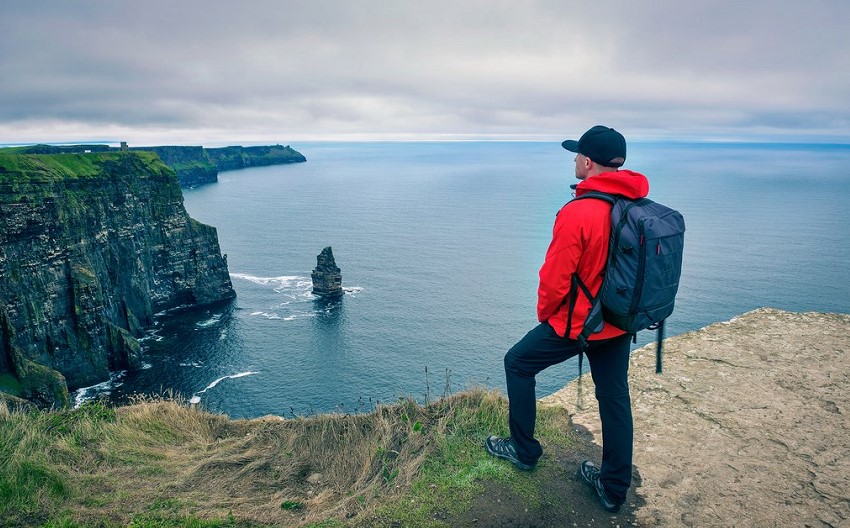 Backpacking Europe: how much does it cost to hike in Nordic countries?
The Scandinavian countries are considered the most expensive. This category includes Denmark, Norway, Finland, Sweden, and Iceland. Often, about €150-200 are here per day.
Frequently, Iceland, Denmark, and Norway are included in the list of the most expensive countries in the world. Even if you live in a hostel, you have to pay about €50-100 per night. To save some money in the Scandinavian countries, you have to look for alternative housing options, as well as cook your own food.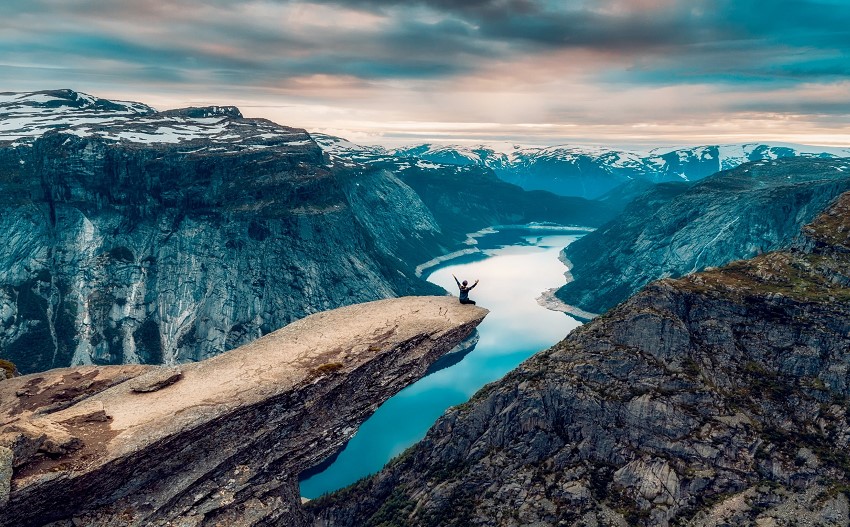 How much does it cost to live in Europe?
The cost of backpacking through Europe depends on which city you stay in. It is important to take into account the time of travel, as well as the availability of amenities. However, if you try, inexpensive housing options are present in all European cities. More details about the most popular options for backpacking Europe we describe below.
Expensive hotels for backpacking through Europe
Almost all tourists who backpack Europe refuse to stay at the hotel. After all, this option for spending the night is considered the most expensive. At the same time, the cost of hotels is quite high, regardless of the region of Europe.
There are numerous hotels in Europe. These can be luxurious objects known all over the world or simple and dirty options. The average daily cost of living, based on the country, looks like this:
Great Britain, France, Germany, Croatia – from €80;
Portugal, Greece – from €60;
Romania – from €50;
Hungary – from €40;
Norway – from €110.

Popular hostels for your backpacking Europe
All tourists with experience of backpacking through Europe note that it is easiest to stay in hostels. Often, European hostels do not have an excellent reputation. However, if you look hard, you can find accommodation in different shapes, sizes, or levels of luxury.
Before dwelling on one particular option, it is advisable to study the reviews.
This recommendation is relevant if you plan to get a job in a hostel. The reviews other employees have left help you decide if you should choose this option. On average, the cost of hostels in European countries is as follows:
Great Britain – from €30;
France – €40;
Norway – from €30;
Portugal and Hungary – from €15;
Greece, Romania, and Croatia – from €10;
Germany – from €20.

Apartments for rent
This option is best if you are backpacking Europe in groups. It helps you feel like a local. If you rent a private room for several people, the cost is not too high, and you have more funds to spend on sightseeing.
Renting an apartment is a more economical option, even when compared to staying in a hostel. At the same time, they already have everything you need for a comfortable stay. Some tourists prefer to combine accommodation in a hotel, hostel, and private room. This helps to better understand the mentality of the country.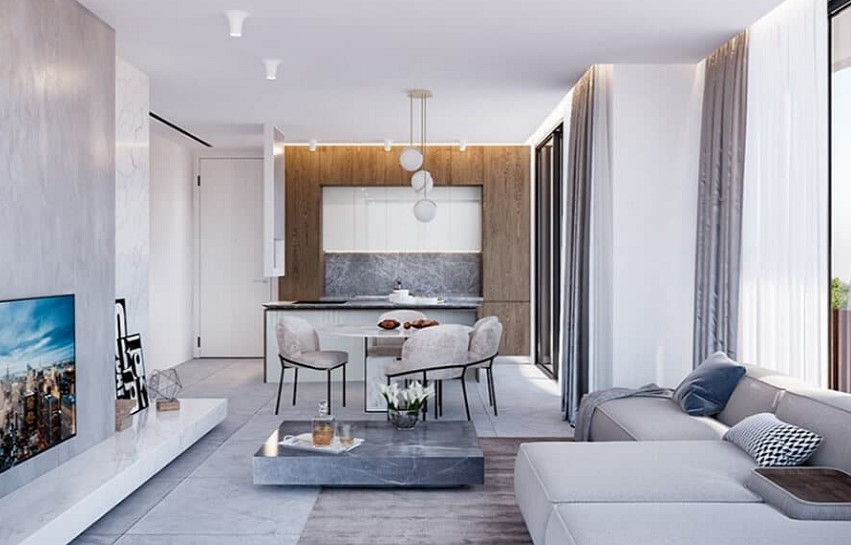 Work abroad
This option is considered the most budgetary and is suitable for those who count every cent during the trip. If necessary, you can get a job on a farm, or become an au pair. Some prefer the life of a digital nomad, whether teaching languages ​​or yoga.
If you get a job, you can live with an employer for minimal money. At the same time, there are chances to search for new opportunities that help to gain a foothold in the country and feel like a real European.
How much money is spent on food?
While backpacking Europe, you have the right to independently control how much money spend on food. If you want to save as much as possible, you can eat only spaghetti all day long. If you have enough funds, you can have breakfast, lunch, and dinner in cafés or restaurants. Everything depends only on your desire.
It is important to understand that in all bars in Europe the prices for drinks are quite high. For several cocktails, you have to pay €15. It is recommended not to constantly eat at home. After all, local cuisine is one of the reasons why people travel to different countries.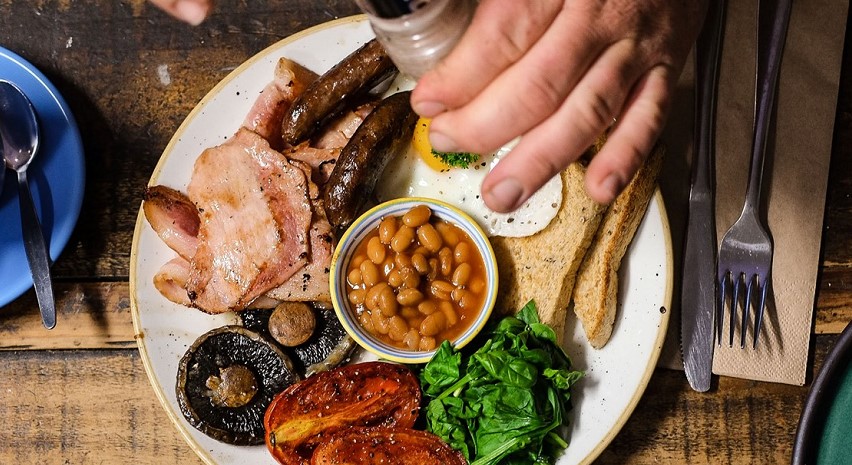 Backpacking Europe: average daily budget on food
On average, in a café in Paris, you have to pay about €20 for one serving of a dish. A full meal in Poland costs €10. Often, street food is considered the cheapest, which is sold in most kiosks in cities.
To save money on your tight budget, you can cook your meals. Saved money can be spent on more meaningful moments, including sightseeing. If you eat at home, on average, you spend about €10 per day. If you drop into groceries in groups, you can save even more.
However, for home cooking, you need housing in which a kitchen is provided. Considering that the most profitable and comfortable apartments and hotels fill up quickly, it is recommended to book places in advance.
Yes, the cost of housing with a kitchen is somewhat more expensive. However, you can save on food, so the overpayment is not significant. If you're staying at a hotel, you can fill the fridge with yogurt, cheeses, and protein bars. These are great snack options to take with you.
In Western Europe, you have to spend about €20-30 per day for a decent meal. Eastern European countries are more affordable, and you spend only €5-15 per day. A good lunch or dinner in Italy costs €25. A full meal on the islands of Greece costs only €10.
There are excellent grocery stores all over Europe. They also sell pizza, salad, or yogurt. At the same time, the cost is several times cheaper compared to if you ordered food in a café or restaurant.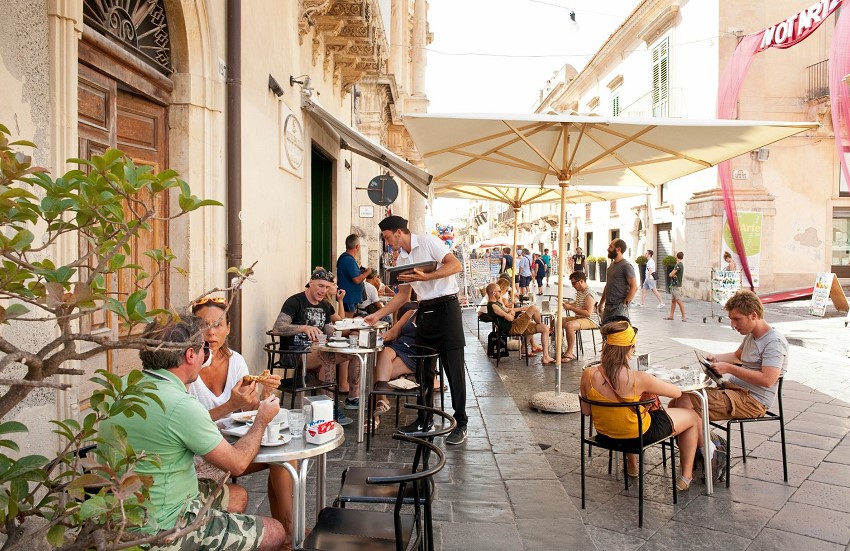 Backpacking Europe: how much is spent on drinks?
While traveling around Amsterdam, no one denies the pleasure of drinking a glass of beer. In Italy, you should try the local wines. If alcohol is a national treasure of the country, be prepared for the fact that it is not cheap.
It is recommended to purchase drinks in grocery stores. You can also dump the company on a bottle of wine, and drink it together in the hostel. On average, good wine in France and Italy costs €2 per bottle. A bottle of Belgian beer costs 1 euro.
Some countries allow drinking alcoholic beverages in public places. However, there are countries where it is prohibited. Therefore, you should study this information in advance so that you do not have to pay a fine.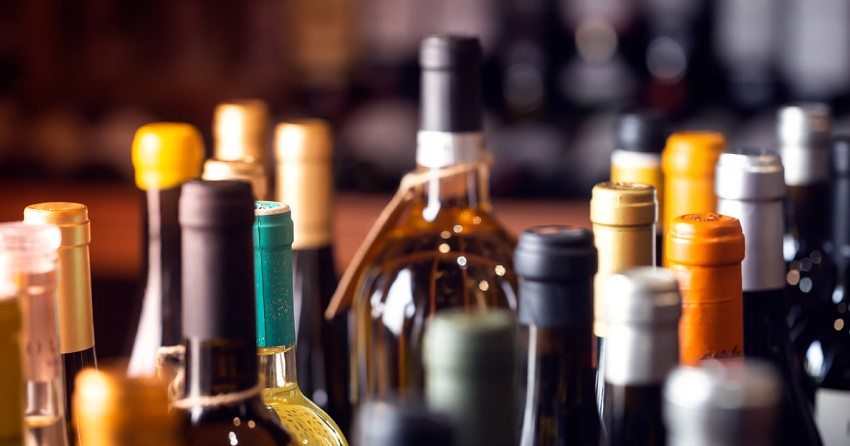 How much does sightseeing cost?
As you know, every tourist comes to Europe to get acquainted with all its sights and culture. Therefore, you need to plan your budget so that at least €10 remains for entrance tickets to interesting tourist places.
Once you get to your desired country in Europe and try some local culinary delights, you have to make a list of plans that helps fill your days with high.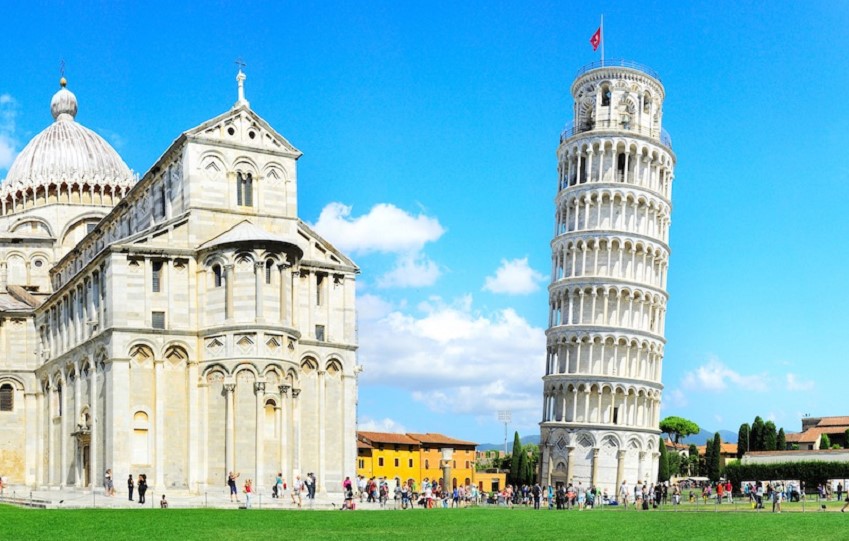 Free walking tours
In almost all major European countries, walking tours are regularly held, for which you do not need to pay. This is an excellent option for budget travelers who want to quickly get to know the city. At the same time, you have the opportunity to meet many interesting people from other countries.
Even though tours are considered free, you must tip your guide at the end of the tour.
On average, it is recommended to leave at least €5 per person. Almost all European museums have special times and dates when all visitors can enter them for free.
It's a good idea to check the sightseeing schedule in advance when planning your vacation budget.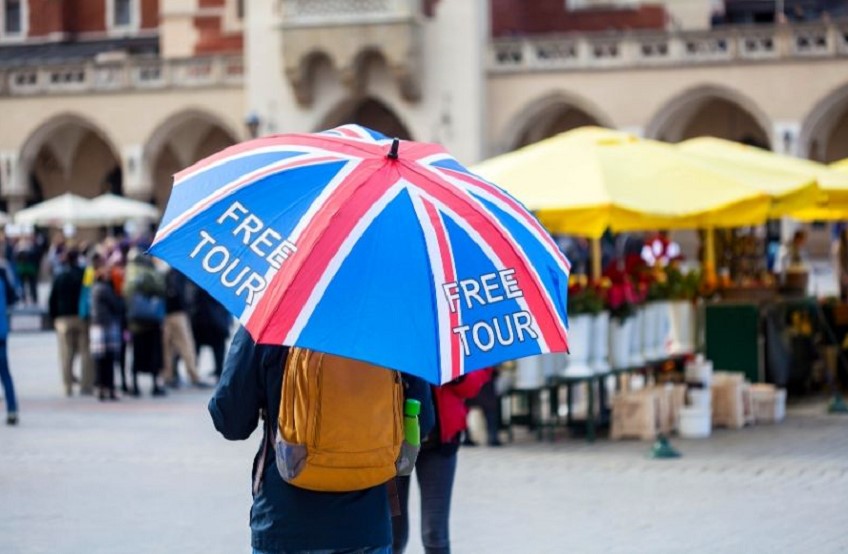 Hiking outdoors
Europe is rich in natural attractions, including parks and mountainous areas. Many say that Switzerland is quite an expensive country. However, as a budget option, you can visit Switzerland for a mountain hike.
While traveling through the mountains, you have to spend the night in nature. Therefore, it is recommended to stock up on sleeping bags and tents in advance. However, you do not spend money on entertainment. After all, beautiful views are free.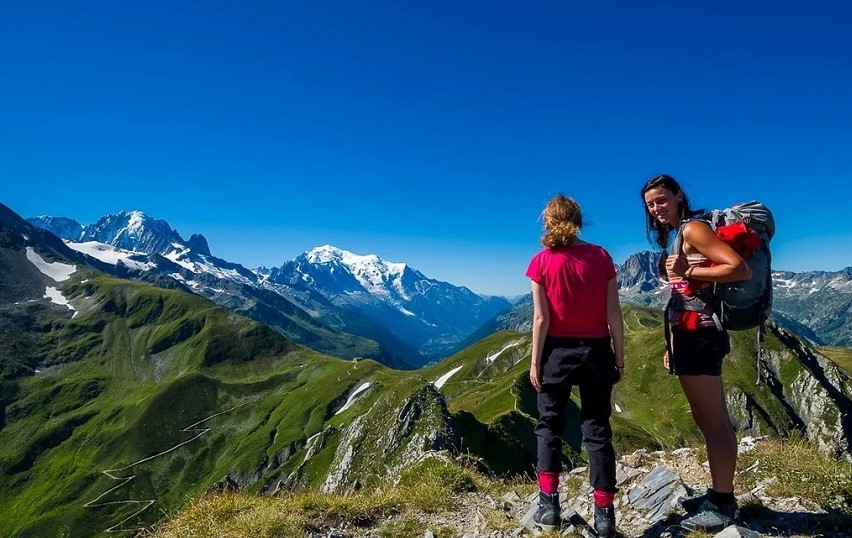 Events
If you love snowboarding or roping off a bridge, be prepared for the fact that such activities are quite expensive. If you like diving, also be prepared to shell out a decent amount. After all, for free, you can only bend down from a cliff to explore the underwater world.
If you have a hobby, or if you have been planning to do something crazy for a long time, you must increase your budget a little. Otherwise, you have to be content with free or cheap entertainment, including hiking and cycling.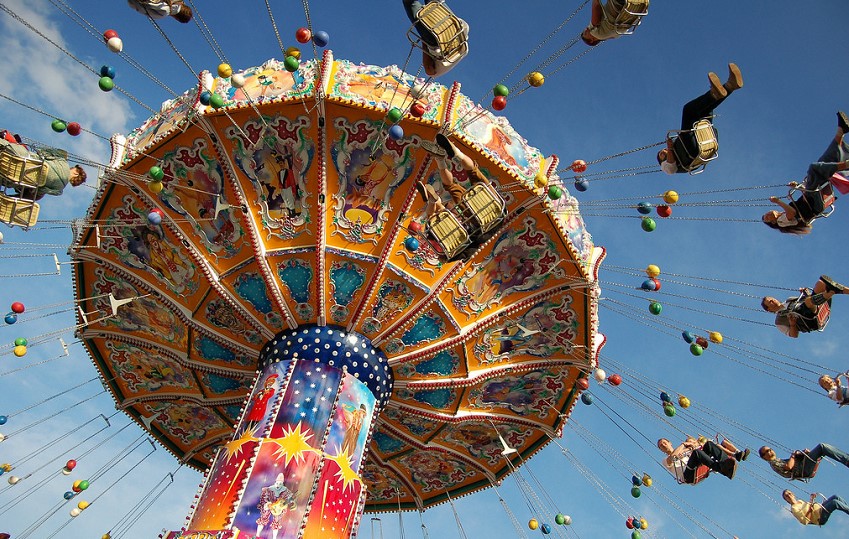 How much are transportation costs for backpacking through Europe?
You spend most of the budget on transport. However, if you plan everything, you find ways to save money. It is easier and cheaper to travel by train. For more details about public transport in Europe, you can read below.
Train travel
In Europe, you can buy a special travel card, which is designed for three months. Its cost is about €1100. Yes, the cost is high. However, it is to pay off. You can also find travel options for a shorter period. It all depends on how long you plan to stay on this continent.
It is much cheaper than constantly buying train tickets. On average, you can save at least €200 on train travel thus.
Travel by bus
Many tourists prefer to travel around Europe by bus. They travel on public transport between different countries. In Eastern Europe, a bus ticket costs only €8. In Western and Northern Europe, ticket prices are an order of magnitude higher.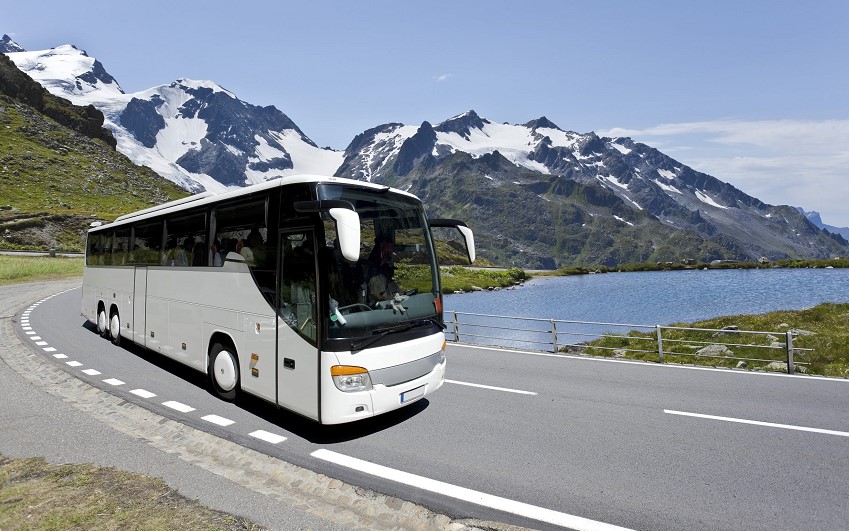 Budget flights
There is a fairly low-cost carrier that operates almost throughout Europe. This is Ryanair. With a little effort, you can always find cheap plane tickets.
Wizz Air and Easy Jet are equally in demand among budget tourists. On average, the cost of cheap flights is about 100. The low prices are justified by the fact that you must pay extra for luggage, including hand luggage. On average, the surcharge costs €30-50.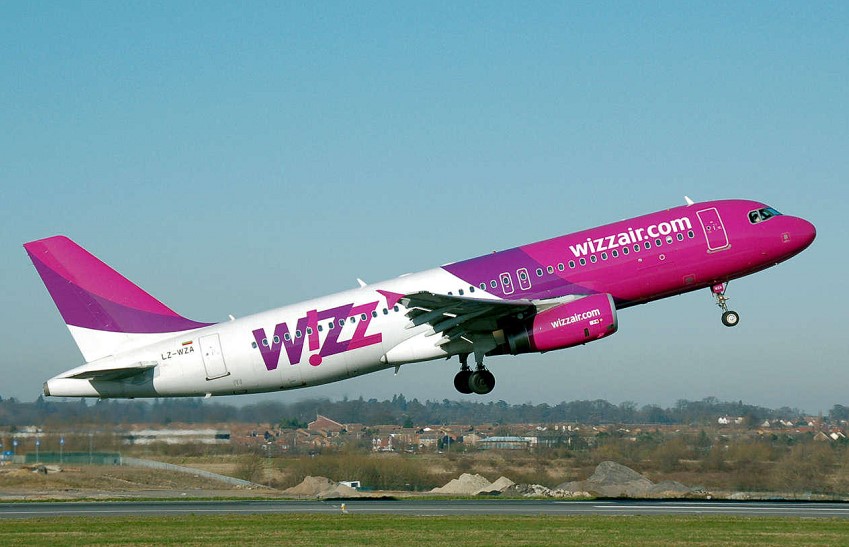 Hitchhiking
Some tourists are so fearless that they are not afraid to hitchhike. As you know, this is a great option to cut travel costs while backpacking Europe.
For security reasons, it is recommended to use special platforms on which registered users publish where and when they go. You can call the author of the ad, and agree with him or her on payment. Often you only have to pay for gas.
It is better to hitchhike for several people. This is not only safe, but also saves on gas costs.
Car rental
If you travel Europe in a group, it is better to rent a car. Almost all countries have special agencies. The cost of rent is small, only about €30 per day. You can use special price comparison services in advance to choose the most budgetary and win-win option.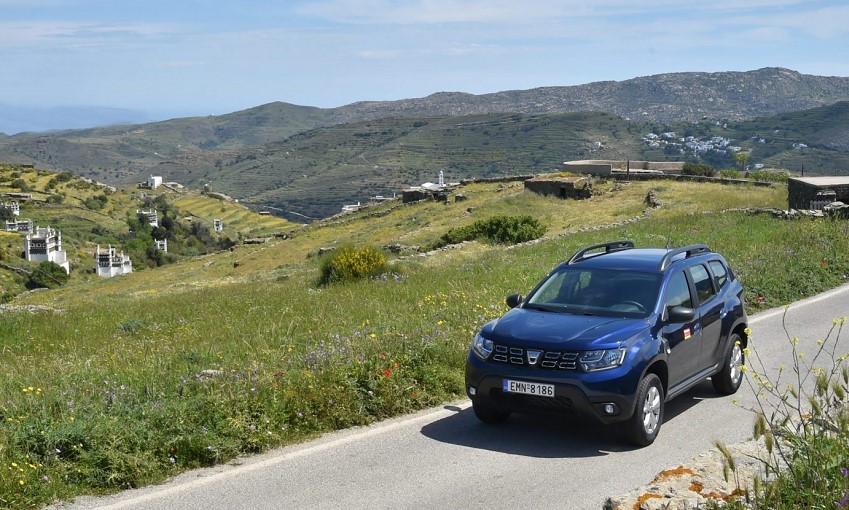 Equipment budget
The budget that is required for the purchase of equipment deserves special attention. Without it, hiking in Europe is uncomfortable, and may be impossible in some cases.
Most everything you need is in your closet. However, there are a few things that you should buy if you plan to travel around Europe.
First, you should buy a quality backpack that lasts a long time. Choose such products based on the rating, which is compiled by experienced tourists. After all, you may have to carry a lot of heavy things with you. Therefore, the backpack should be wear-resistant, practical, and comfortable.
On average, buying a good backpack costs €150-300. Try not to save on it so that you don't have to overpay after buying a new backpack.
How to save money while backpacking through Europe?
Many tourists wonder, how do I backpack through Europe on a budget? There are a few relevant budgeting tips. More about them, you can read below.
Work abroad
The cheapest way to backpack Europe is if you are an employee. There are special services that help you quickly find an interesting and suitable job.
It not only helps to gain work experience. You can work on a farm. This provides cheap housing, great views, and the opportunity to eat homemade and quality products for free.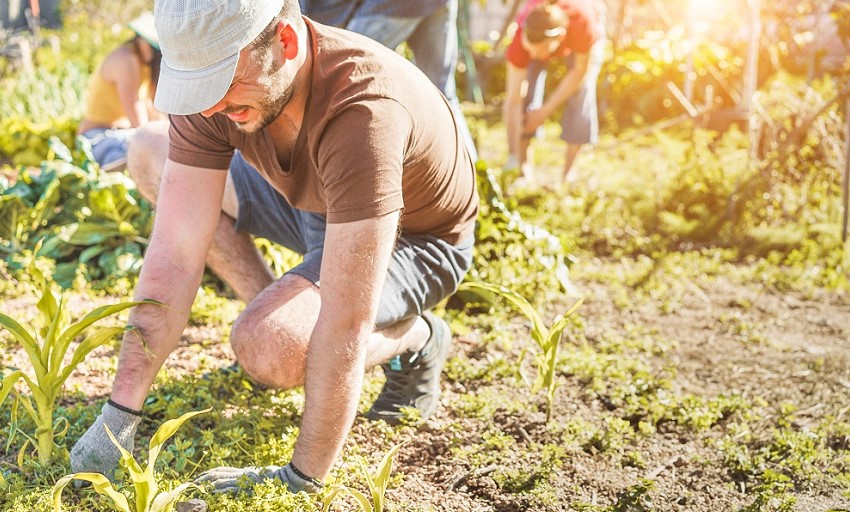 Arrangement of travel insurance
Yes, you must spend on insurance. However, in the long run, you can recoup all expenses and save money. If you fall ill during your trip or lose your luggage or equipment for filming videos, travel insurance covers all expenses.
This is a pretty good way to save money.
Many companies deal with travel insurance. Therefore, you should study the market and the list of services in advance, and only then make a decision.
Search for offers for tourists
If you are going on holiday to Europe, you need to understand right away that some travel deals can be extreme. If you adjust your schedule a little, you can save not only on sightseeing, but also on flights.
It is better to subscribe to some travel websites in advance. They constantly send out newsletters to users that the price of a certain type of service has been reduced. And then you make a decision: to use the opportunity or to wait a little longer.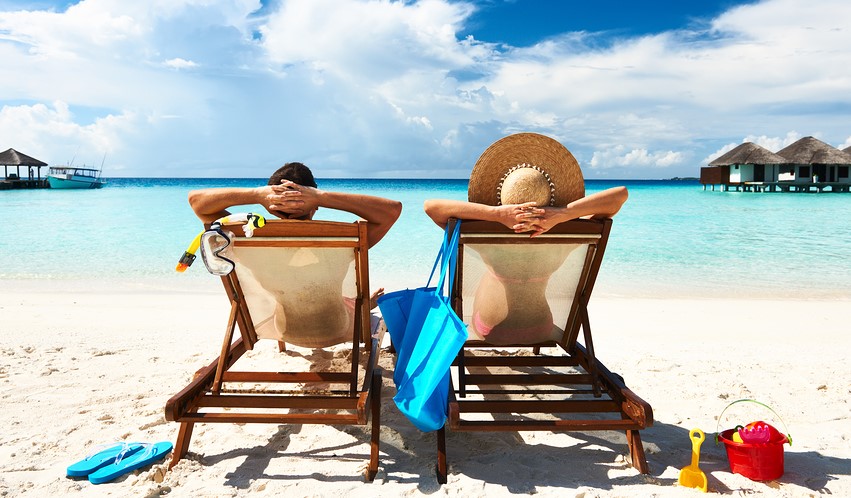 Smart destination selection
Particular attention should be paid to the country you want to visit. As mentioned earlier, each country requires a certain budget. You cannot travel with the same amount in Poland and Norway. You must understand that the difference between countries is enormous.
Given the difference between all European cities, it is better to study the travel costs in them in advance. After that, you understand for which country you have enough accumulated funds.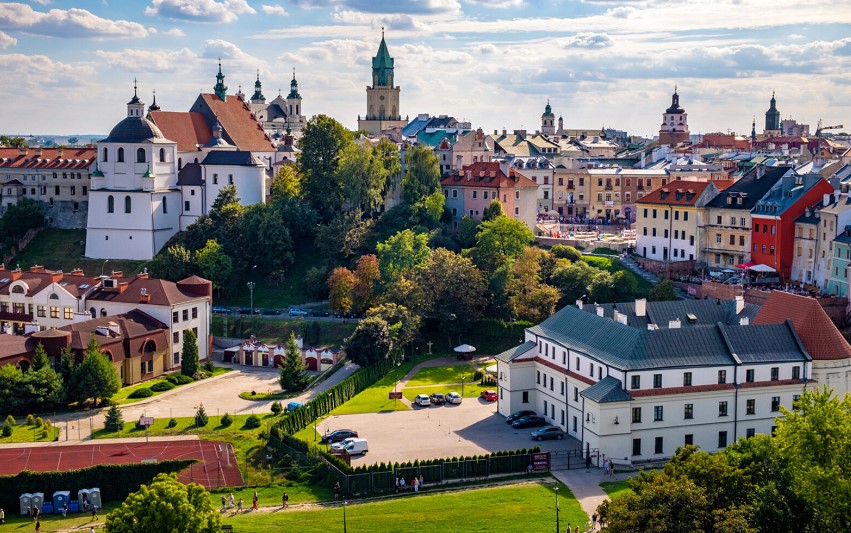 Slow travel
If you're looking to cut your budget, consider slow travel. It is better to book accommodation for a week or a month, depending on how long you plan to stay in the country. It is much more profitable than every day to pay for the night.
Also, try to buy food in bulk, and save on public transport.
Choice of free tours
Regardless of how much money you plan to spend per day in Europe, take a look at free tours. As already mentioned, they are in all countries. You can find the best options online, or pay attention to the brochures that are available at the reception desks at the hotel or hostel.
The peculiarity of such tours, as already mentioned, is that you only need to pay a tip to the guide. Also, do not forget that booking the tour is required because it is designed for a certain number of people.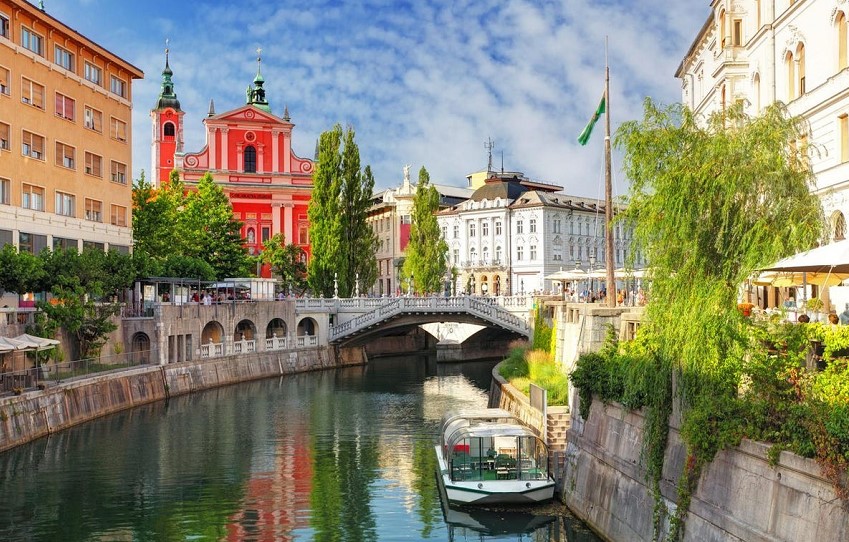 Booking in the off-season
As you know, in every European country, there are seasons when the largest number of tourists come. Naturally, during the peak season, the backpacking Europe costs increases significantly.
The economical tourist is recommended to visit the countries in the off-season. There are cheaper prices during such periods. Also, there are fewer tourists at the entrance to a museum or historical monument.
It is possible that in the off-season the city has great weather, and you can go hiking. At the same time, the range of entertainment and housing is increasing.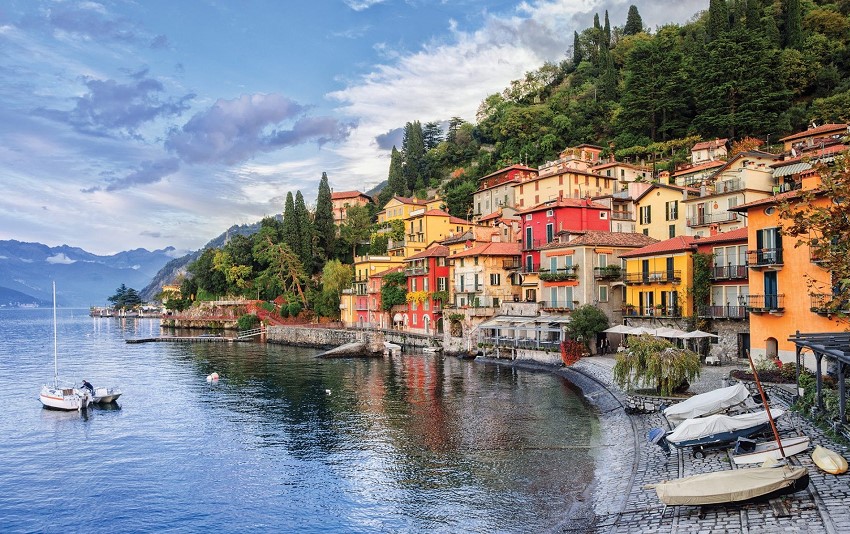 FAQ
As you know, when planning backpacking through Europe, tourists ask a lot of questions about the necessary budget. Answers to the most frequently asked questions are provided below.
How much money do I need for 3 weeks in Europe?
If you plan to stay in Europe for quite a long time, namely, about three weeks, you must draw up a budget in advance. On average, about €850 is spent per week. Therefore, for 3 weeks you need at least €2,500. This is the minimum figure, and it can increase.
How much money do you need for 4 weeks in Europe?
If you plan to stay in Europe for about a month, you need to bring at least €3,700 with you. At the same time, a trip to the countries of Northern Europe costs a little more.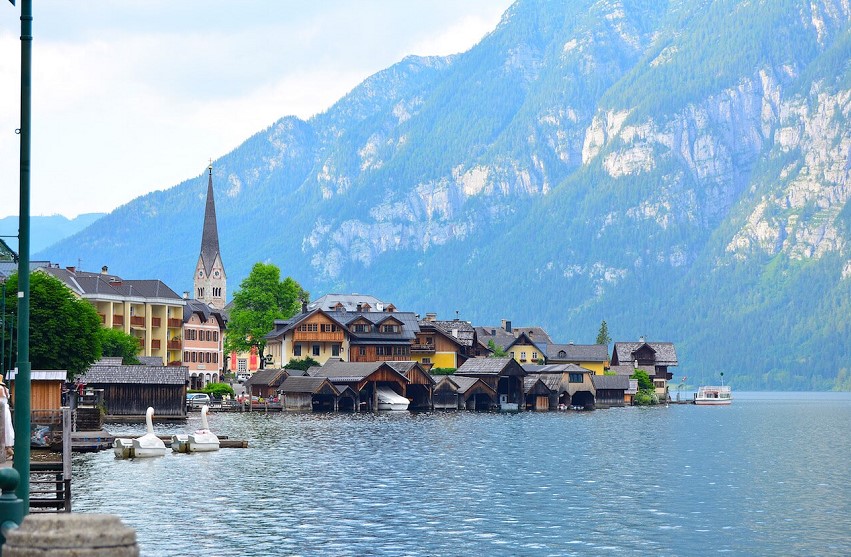 Results
As you can see, backpacking through Europe requires not only strength, but also a rather large budget. However, the exact amounts depend on which country you visit and how actively you spend money on interesting places and food.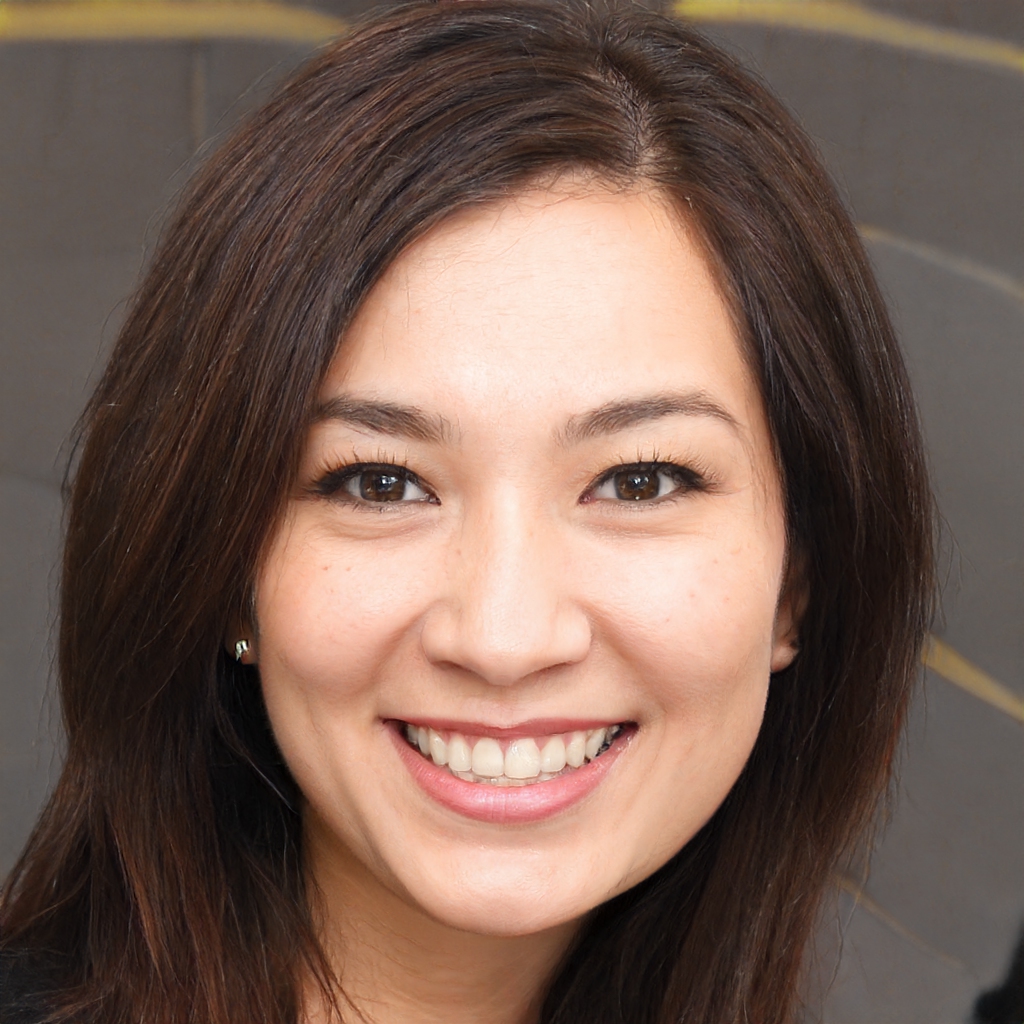 Hello reader. My name is Charlotte Noris and I am sure that you will definitely enjoy my blog. Do you know why? All because on the pages you will see bright and colorful photos, as well as useful information. My husband and I are freelancers, so we can travel at any time of the year.
For myself, I most often plan tours in advance, but it also happens that the trip turns out to be spontaneous when I see an interesting place and a nice price. At the age of 35, I have visited more than 30 countries and do not plan to stop there. I want to visit all continents and the most secret corners of our planet.