Beautiful national parks in France to visit
If you are not sure about places to visit during your trip to France, you can choose a basic option of city tours. However, if you're keen on beautiful nature and stunning landscapes, traveling to gorgeous national parks is your choice.
In this article, you'll read about fantastic national parks in France and hopefully get inspired to visit them.
Best National Parks in France
Here is the list of places to visit while exploring French nature. Visiting these spots will provide you with unforgettable emotions. You'll get so much pleasure from the spectacular views and picturesque landscapes.
See these beautiful National Parks and pick up the spots for your visit.
Pyrénées National Park
One of the largest national parks is Pyrenees National Park. It covers an area as large as 285 square miles, practically half of the Pyrenees. It stretches along the border between France and Spain. It's a very picturesque area with a great number of wonderful views and landscapes.
This National Park offers to visitors different sports activities such as mountain climbing, wildlife spotting, hiking, and cycling as the park is provided with different hiking trails and climbing routes. You may have an incredible promenade there.
As to the natural sights, in the Pyrenees national park, you can find lots of gorgeous locations. For instance – the Gavarnie Falls. It's one of the largest waterfalls in Europe.
If you're looking for historical sites, you can visit the town of Lourdes. Once upon a time, it was a center of pilgrimage in Europe and there are lots of castles and traditional villages.
If you like hiking – also read our article about Mount Arbel National Park.
Vanoise National Park
Vanoise National Park is located in the Rhone-Alps region, in the French Alps. It's the largest national park that is home to a vast landscape of flora and fauna and a chain of mountains. It extends until the Italian border and its Gran Paradiso National Park.
The main attraction for sports amateurs is mountain climbing, hiking, and skiing. This French national park is full of hiking trails and roads.
During your mountain trip, you can come across nature. For instance, you can meet rare animal species: ibex, marmots, mouflons, or chamois. Don't forget about more dangerous residents of the area, such as wolves and lynx.
Spectacular panoramas are certainly worth seeing: gorgeous mountains, blue lakes, stunning valleys, and also traditional mountain villages. It will give you unforgettable impressions.
Écrins National Park
Écrins National Park is located southeast of France, and it's the second largest park in the country. In this splendid park, you'll be able to behold its stunning landscapes and have some sports activities or guided tours. There are lots of trails for hiking and various ski resorts.
It's one of the most popular Parks among tourists due to its magnificent nature: towering mountains, numerous lakes, dense forests, and rich meadows.
Diverse fauna is another reason to visit Écrins National Park. If you're lucky, you can get the chance to see such gorgeous rare species as golden eagles or ibex.
Due to lots of lakes in the region, you are free to try water sports, such as river runners. Also, you can go mountain biking or rock climbing. You will do sports and enjoy picturesque natural views.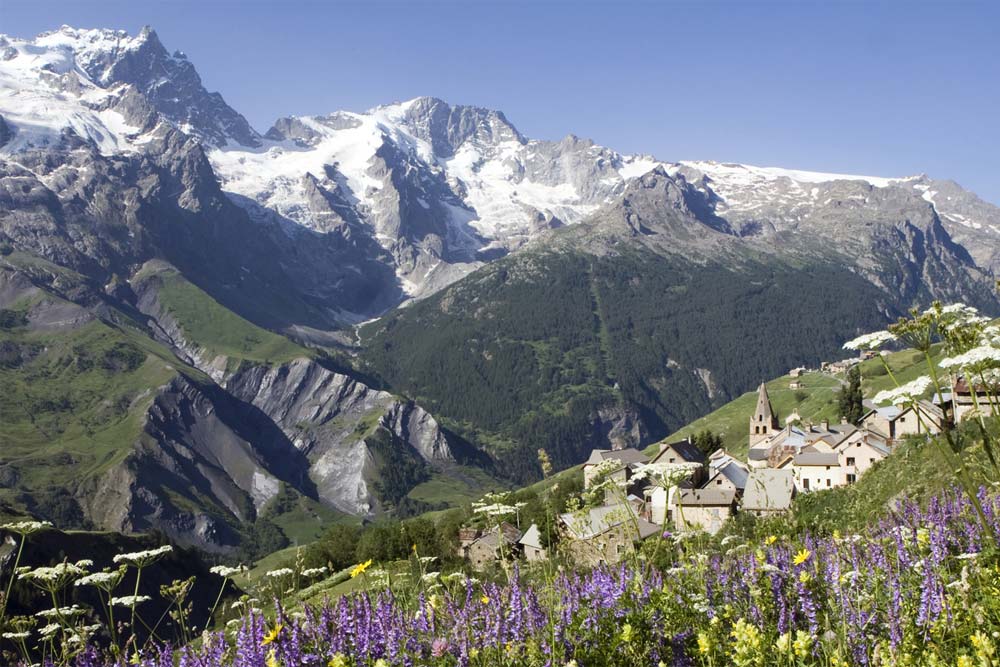 Cevennes National Park
Cevennes National Park is located in southern France in Massif Central Highlands and covers an area of 93 500 hectares. This National Park has a UNESCO World Heritage Site status. You should visit it if you want to experience unforgettable emotions.
If you're seeking adventures and active rest, you're free to experience kayaking, canoeing, fishing in summer, and cross-country skiing, sledding, or snowshoeing in winter. Also, you can go hiking or horseback riding.
If you want to have a walk, you're welcome to visit the forest area where you can see diverse flora: chestnuts, Scots pines, oaks, and beeches. The beautiful forests are welcoming you to walk.
Also, you can visit pretty traditional villages where you can come across local culture. For instance, there is the medieval village of Génolhac where you have a chance to taste local specialties, such as pélardon cheese or honey.
If you're looking for some natural monuments, you can visit the rock formations at the Chaos de Nimes-le-Vieux. Also, the limestone caves of Aven Armand are certainly worth visiting.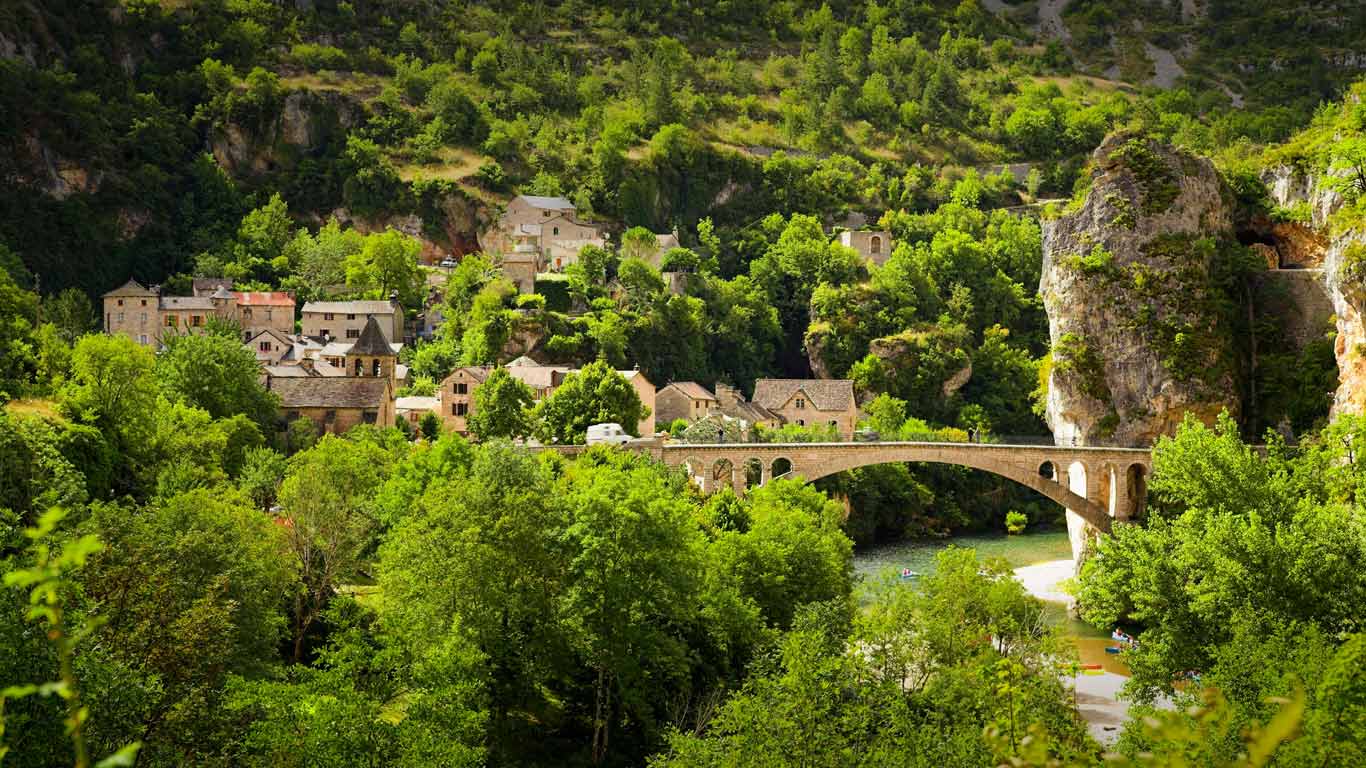 Mercantour National Park
Mercantour National Park, which is located in the southeast of France, near the Italian border, is one of the most flourishing National Parks. Here you'll find a cornucopia of flora and fauna. This nature reserve is full of forested hills, high mountains, and blue lakes.
Mercantour National Park offers both active and relaxed rest. You can go hiking in the lush forests or on the specially marked trails. Ubaye river can provide you with active watersports: kayaking, rafting, canoeing, or windsurfing.
You have a chance to discover some ancient rock carvings left by the Bronze Age people if you'll climb Mont Bégo. It's very interesting to behold the routine of the ancient people depicted on the stone.
Also, you'll certainly love the Valley of Wonders (Vallee des Merveilles) where there are different cave paintings. You'll also discover natural monuments there: fancy rock formations, lakes, and streaming rivers. It's a fantastic view.
Calanques National Park
Calanques National Park situated in southern France near Marseille is one of the newest national parks in France. This park offers you clifftop hiking trails, marine area and urban spaces which is especially precious for people who do not want to go deep into nature exploring and prefer to stay in touch with civilization.
The marine area allows you to do water activities: scuba diving, kayaking, and paddleboarding. While sailing along the Calanques Massif, you'll be able to behold the beauty and gorgeousness of this park. The contrast of rock-strewn terrain and lush green forests will certainly delight anyone.
Also, you'll have a chance to meet stunning sea creatures that are being preserved in this National Park, for instance, dolphins and turtles. Visit Calanques National Park and enjoy this wonderful nature.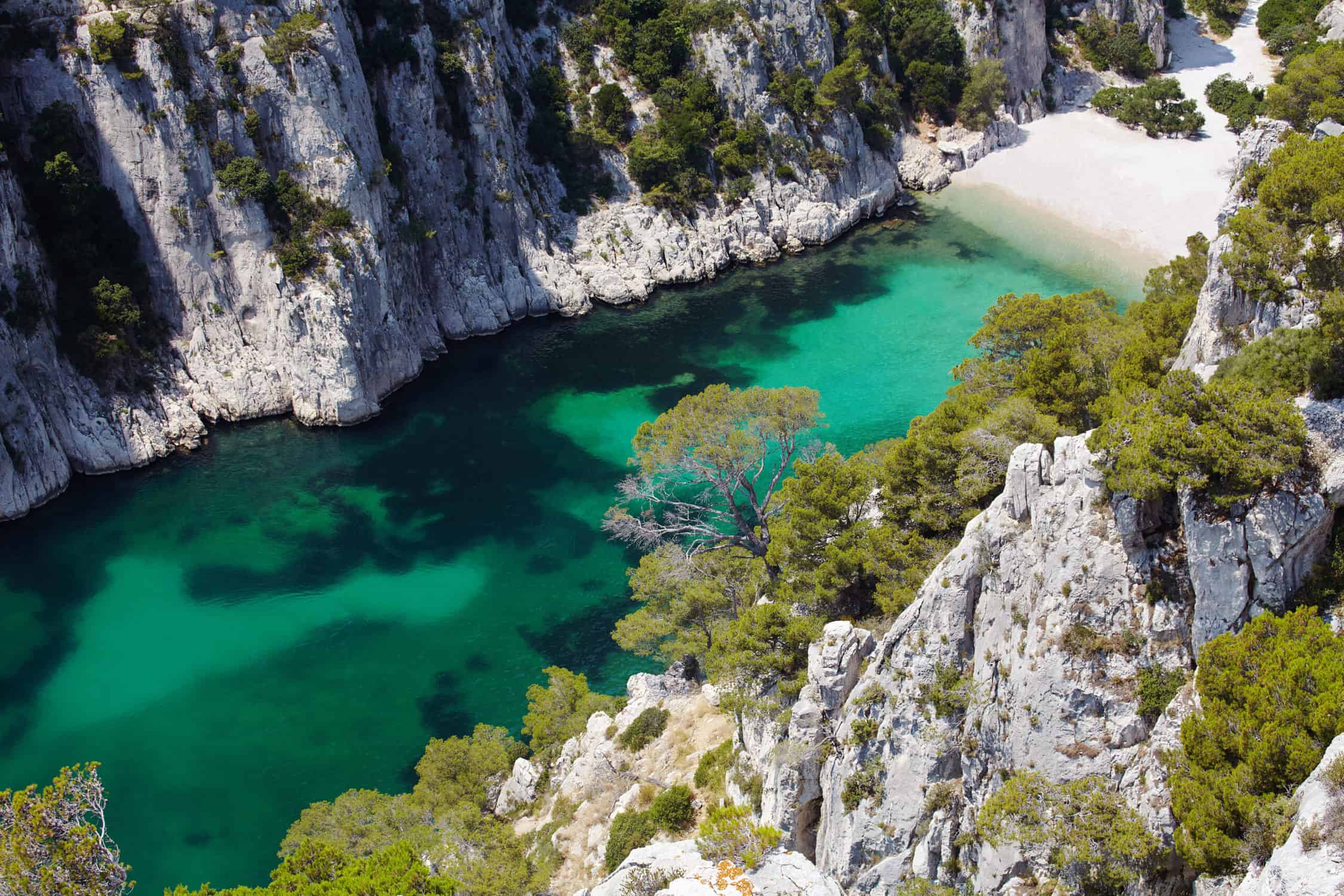 Port-Cros National Park
Port-Cros National Park is one of the most unusual parks in France. It is located in the Mediterranean on the island of Port-Cros. The uniqueness of this park is that it's not just a National park, but the only marine park in France.
This park is a perfect spot for lovers of calm beach vacations. The warm Mediterranean climate, sandy beaches, and idyllic islands are the perfect mix to have a relaxed peaceful holiday. Only make sure that you swim in a designated spot as it's allowed not everywhere.
If you want to behold the beautiful islands from the sea, you can reach the park by boat or ferry. It's possible to rent this service from Saint-Pierre Marina in Hyères'.
There are two gorgeous trails in Port-Cros National Park: the botanical and underwater trails. The first trail will allow you to observe the stunning flora and fauna of the island, and the second trail is to show you the beauty of the local waters. You can go snorkeling – it's an amazing experience.
If you're interested in history, you can explore the historical heritage of the Roman ruins. This part of the island will be interesting for everyone.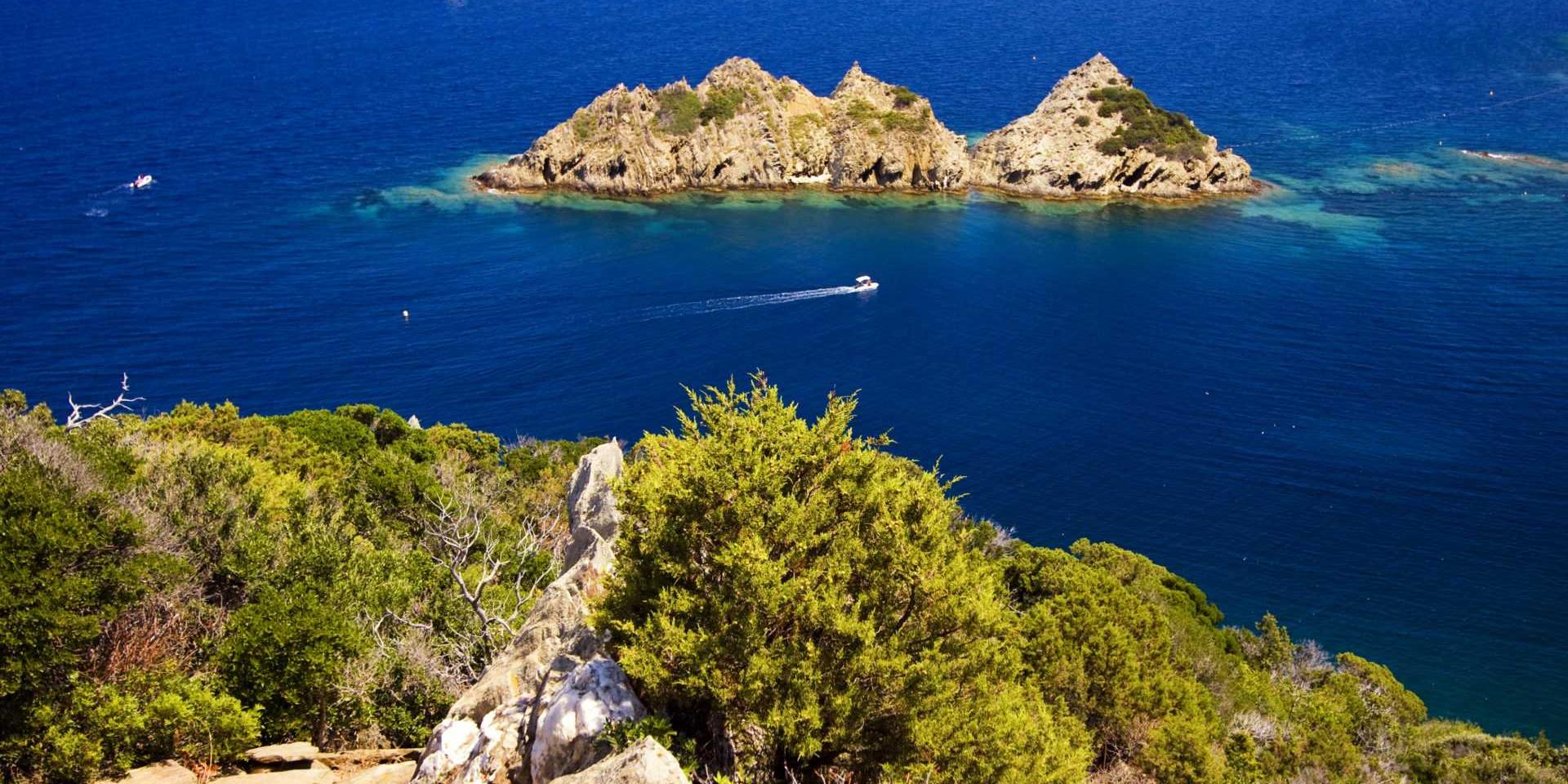 Guadeloupe National Park
The Guadeloupe National Park is located in the Caribbean in the Leeward islands.
This picturesque park is perfect for hiking and observing the diverse flora and fauna of the tropical rainforests and mountain range.
One of the most attractive parts of the park is the mesmerizing waterfalls of the Carbet. It's a real paradise for nature lovers.
Also, you can visit the Grand Cul-de-Sac Marin Nature Reserve which helps to protect tropical animal species, fish, and plants from hazardous impact of people. Maybe you'll have a chance to meet some of them.
Verdon Natural Regional Park
Verdon Natural Regional Park is not accepted as a National Park, but it doesn't mean that there is nothing to look at there. Verdon is one of the best regional parks in France that won't disappoint you.
In this regional park, you'll find the largest canyon in Europe that will amaze you. You can climb the cliffs and observe spectacular views from a height of 700 metres.
The picturesque Verdon river that is 165 km long provides you with large area for water activities. You can go kayaking, snorkelling, rafting etc.
Also don't miss the opportunity to observe the famous Lavander route (La Route de la Lavande) as it's one of the sights of France. The lavender fields that extend until the horizon will help you to feel the spirit of France and its romantic mood.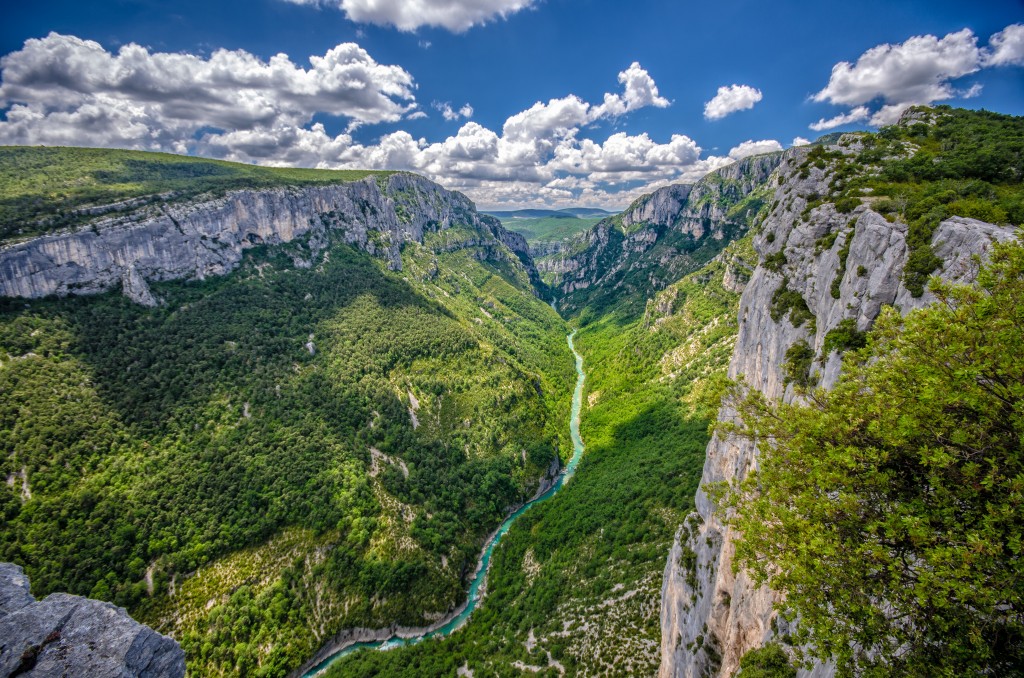 Camargue Regional Nature Park
Camargue is one of the most popular regional nature parks in France. It is in the Provence-Alpes-Côte d'Azur region, and you'll see vast stunning landscape there.
The nature is fascinating in this area. You'll observe sandy beaches, marine lagoons, beautiful channels and marshes, and salt lakes.
One of the most popular attractions of this regional park are pink flamingos that nest across the region. Also, you'll see gorgeous horses that dwell in this area as well.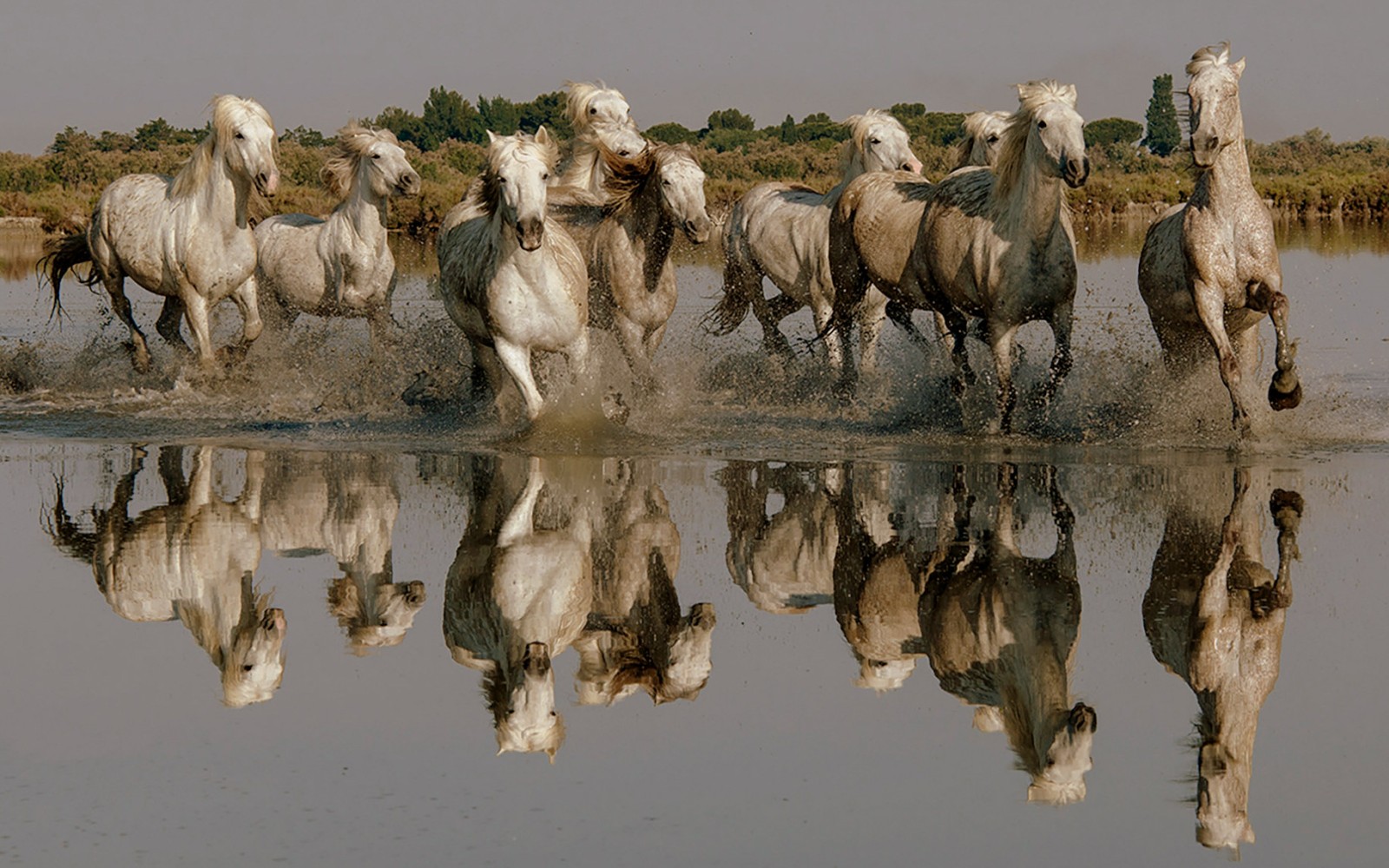 Another attraction that you can visit is historical heritage, for instance, Saintes-Maries-de-la-Mer village that was a pilgrimage destination many years ago.
Also visit the city of Arles where you'll see the variety of Roman monuments, especially the famous amphitheatre. The history lovers will be impressed.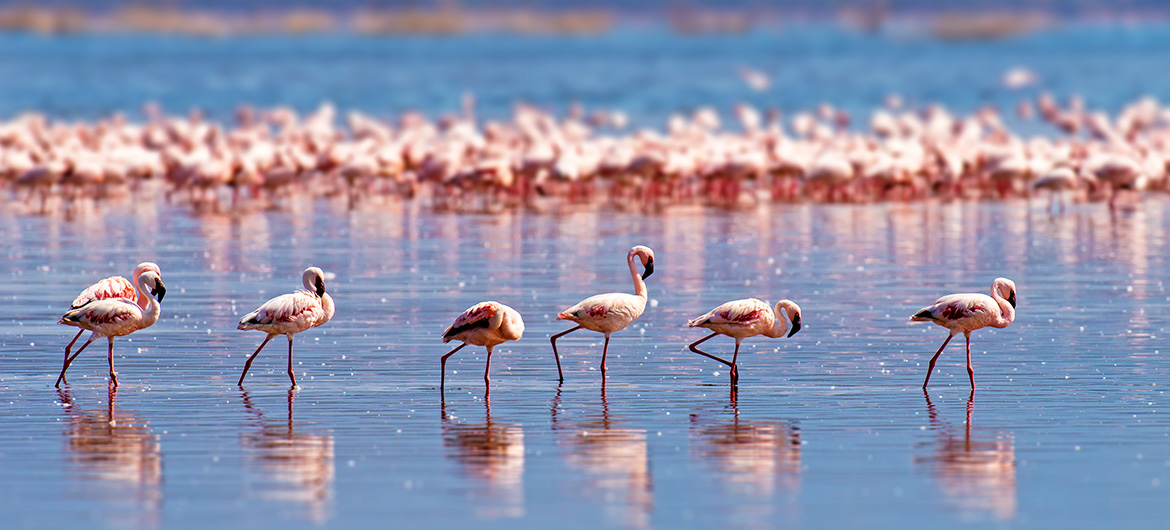 Frequently asked questions
If you have some questions about national parks in France, we'll be happy to help you out in this section.
How many national parks are there in France?
National park is a place for preservation of the natural environment, e.g., protecting it from human impact.
There are 9 nature reserves that awarded the status of national parks in France (Parcs Nationaux de France):
Parc National des Ecrins

Parc National de la Guadeloupe

Parc Amazonien de Guyane

Parc National du Mercantour

Parc National de Port-Cros

Parc National des Pyrénées

Parc National de la Réunion

Parc National de la Vanoise
Other parks in France have other statuses, for instance, regional parks. Their reserve area is not as large, but still, they're worth visiting.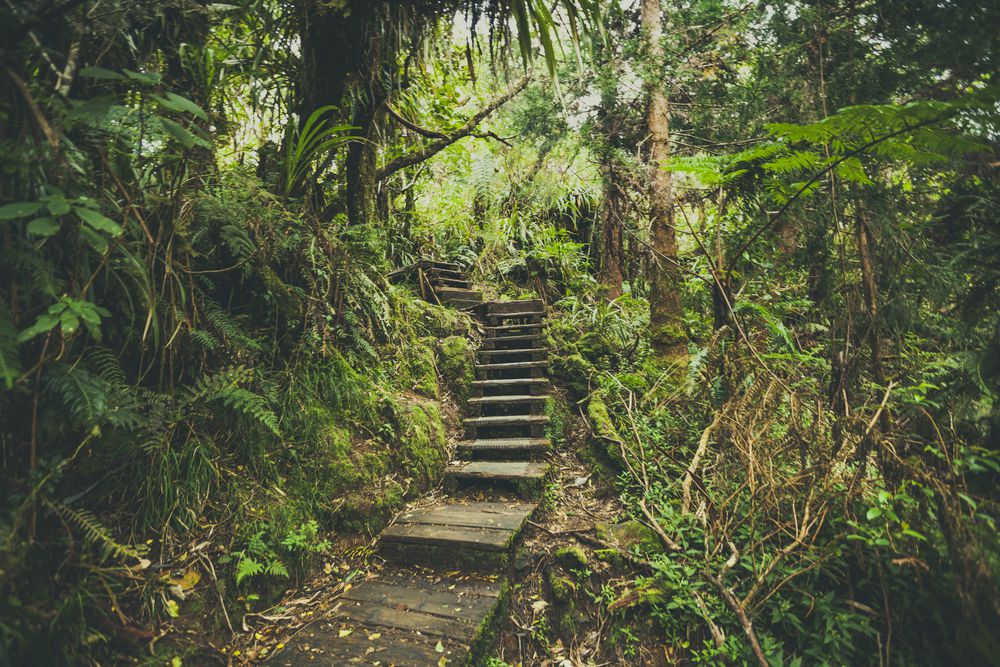 What is the most popular park in France?
It's hard to highlight the most popular park, as there are lots of gorgeous regional national parks in France to visit.
However, most tourists' desirable destination is Cévennes National Park. There are lots of picturesque landscapes and natural monuments, historical spots, traditional villages and places for sports activities.
This National Park has UNESCO World Heritage status, and it's explicable. This park will impress all the tourists and will make them return over and over.
Are the national parks in France free?
Yes, the National Parks in France don't charge for entry. However, if you are not aware of the rules of the park, you can receive a fine.
In order to avoid this unpleasant situation, contact the visitor centers of the parks and consult about all the rules: swimming, camping, transport and so on. If you'll abide by the rules, nothing will spoil your rest.
What is the name of the first national park in France?
Vanoise National Park is the first national park officially established in France. It was founded on July 6, 1963 in order to protect the Ibex species from being wiped out. Now its population raised from 40 to more than 2000.
This National Park remains of the most popular and desirable for tourists. Don't miss the opportunity to visit it.
Final words
To draw a conclusion, we would like to emphasize that visiting National Parks in France is a great way to spend your vacations not only for outdoor enthusiasts and adventure lovers but for all people who love nature and want to get closer to it. We hope that this article will help you to choose the best national parks for your visit.
Exploring the French countryside will help you to know France better than basic tourists options, such as watching the Eiffel Tower or visiting the Louvre. Nature is a heart of the country – make sure of it yourself.
If you want to know about the rest of the parks in France, read the List of national parks of France.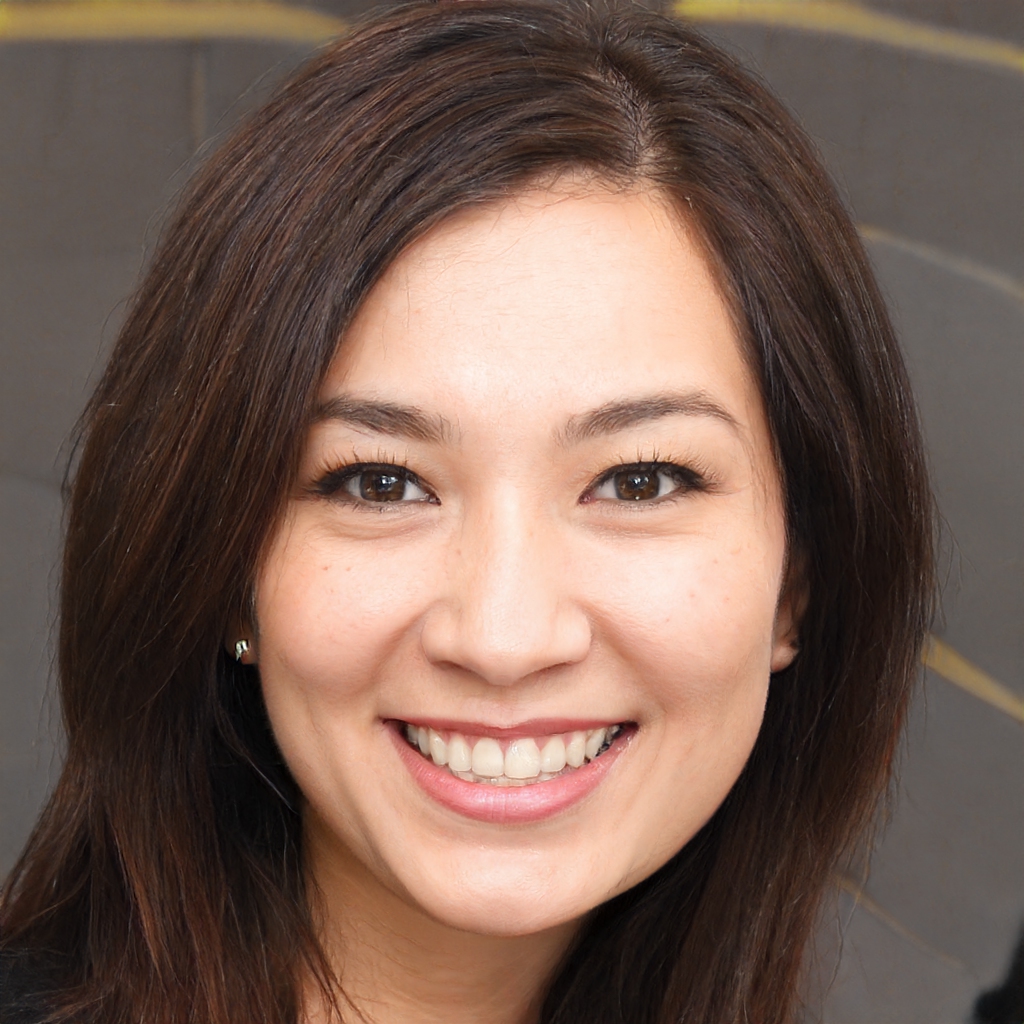 Hello reader. My name is Charlotte Noris and I am sure that you will definitely enjoy my blog. Do you know why? All because on the pages you will see bright and colorful photos, as well as useful information. My husband and I are freelancers, so we can travel at any time of the year.
For myself, I most often plan tours in advance, but it also happens that the trip turns out to be spontaneous when I see an interesting place and a nice price. At the age of 35, I have visited more than 30 countries and do not plan to stop there. I want to visit all continents and the most secret corners of our planet.