What are the safest countries in South America? — Things you might not know
South America is an amazing continent that still keeps many secrets. It is the land known for its natural beauty, and a tantalizing variety of things, from divine cuisines to passionate culture and nightlife.
For the modern traveler, the culture of South America is enthralling and a great reason for taking the trip.
Unfortunately, South America has lots of stories about violence and political crimes. As a result, new travelers are hesitant to travel to the continent.
Therefore, I decided to tell you a bit about the safest countries in South America to put an end to hesitation and give you the opportunity to experience this beauty and culture.
But how to decide that country is safe? The answer is simple — with the help of the Global Peace Index.
What is Global Peace Index?
One of the most comprehensive and well-respected comparisons of country-to-country safety is the Global Peace Index.
It is the annual report produced by the Institute for Economics and Peace (IEP) which provides a ranking for each nation regarding their peacefulness.
To compile the list, experts rank 163 independent states and territories according to their levels of peacefulness.
The indicators used to compile the Global Peace Index include the number of internal and external violent conflicts, level of distrust, political instability, the potential for terrorist acts, number of homicides, and military expenditures as a percentage of GDP.
For a better understanding of the scores, bear in mind that the safest country in the world is Iceland with a score of 1.107, while the most dangerous country according to the index, is Afghanistan with a score of 3.554.
Here you'll find the list of the 10 safest South American countries — the lower the index, the more favorable situation in the country.
The list of the safest countries in South America
Let's first have a look at the 10 safest countries in South America, using the results of the 2022 Global Peace Index:
Uruguay — 1.795
Chile — 1.84
Argentina — 1.911
Paraguay — 1.976
Ecuador — 1.988
Bolivia — 1.989
Peru — 2.091
Guyana — 2.14
Brazil — 2.465
Colombia — 2.729
Top 10 safest South American countries
Uruguay
Rank: 46/163
GPI score: 1.795
Uruguay takes the number one spot for the safest country in South America for the second year. It is not only the safest country in South America but also the most "chilled" one, thanks to its laidback atmosphere and liberal laws.
Uruguay is a politically, economically, and socially stable country with a mild climate. What distinguishes it from most countries in South America is the low possibility of natural disasters — it doesn't get earthquakes, and it's not in a hurricane path.
Uruguay is famed for its political stability (the highest trust in government), less economic disparity, and relative lack of violent crime.
However, you still need to be aware of pickpocketing, muggings, and car break-ins in major cities.
Even though Uruguay has a small territory, it offers a variety of lifestyle options — relaxing, natural hot springs, stunning long beaches, a healthy diversity of marine life, architecture that ranges from eclectic masterpieces to sleek glass-clad towers, and many other things. Uruguayan culture is noted for tolerance and inclusiveness.
So, if you're looking for a safe country and a chilled-out experience, Uruguay is absolutely the best choice to visit!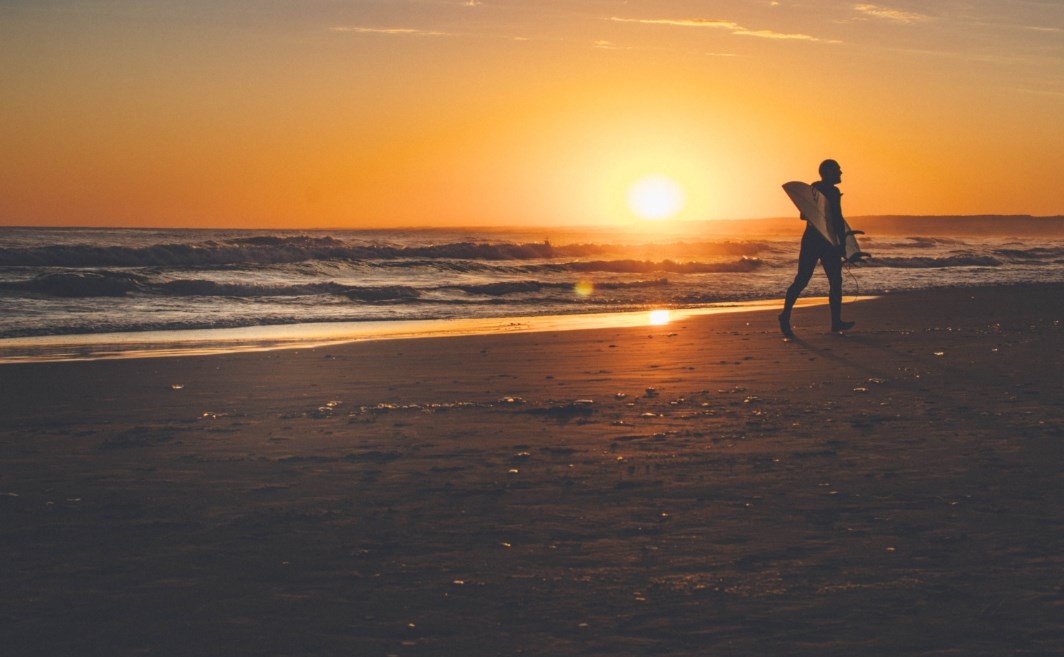 Highlight activities in the safest South American country:
Explore Montevideo with its Ciudad Vieja (the oldest part of the city), Mercado del Puerto ("Port Market"), La Rambla (a coastline sidewalk), and Plaza Independencia (square).
Sunbathe and swim on many fascinating beaches.
Discover the past with the UNESCO World Heritage Site of Colonia del Sacramento.
Hike in Punta del Diablo which boasts a fortress, campsites, and unspoiled beaches.
Relax in hot springs like Arapey or Dayman hot springs.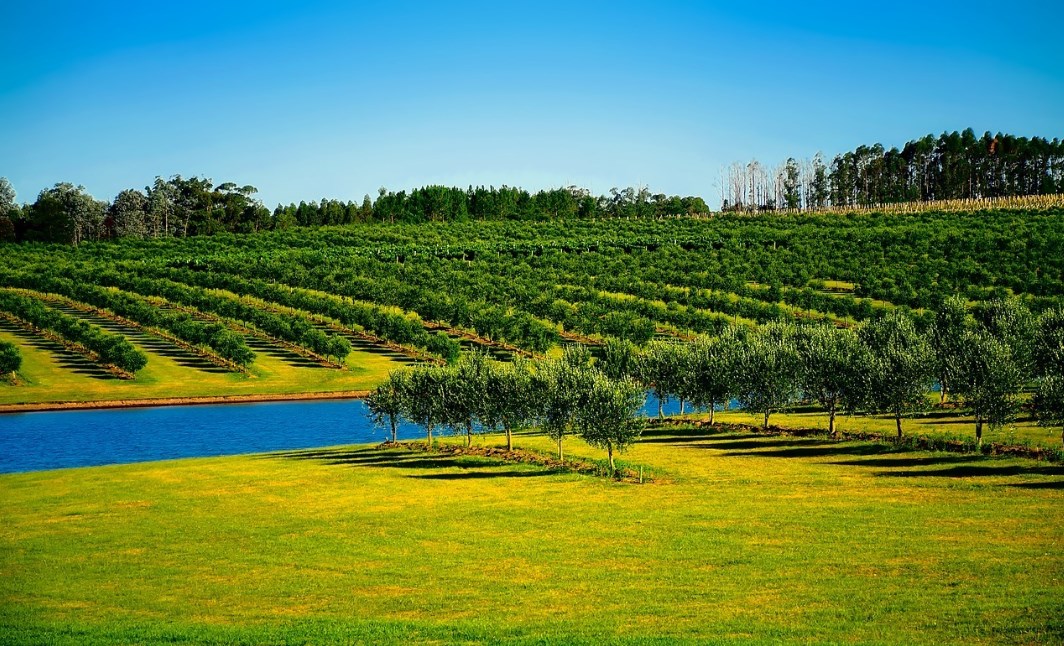 Chile
Rank: 55/163
GPI score: 1.84
Being one of the safest countries in the region for years, Chile's Global Peace Index declined largely due to civil unrest, violent protests, and demonstrations in reaction to an unpopular government.
Chile is the wealthiest country in South America with a high standard of living, a low cost of living, and the strongest healthcare system on the continent.
The country scores well on its absolutely low crime rate and minimal deaths from conflict.
And even then, safety shouldn't be forgotten — be aware of pickpockets on public transport, avoid carrying large amounts of cash or jewelry and keep your passport safe.
Chile has a unique geography and is perfect for nature lovers with more than 6 000 km of coastline, deserts, beaches, volcanoes, jagged glaciers, lakes, forests, and vineyards.
The nation sits adjacent to the Nazca Plate, so, probably, the biggest threat you should be aware of is the chance of an earthquake.
Although, you shouldn't concern yourself too much, as scientists who monitor plate activity will warn everyone in advance.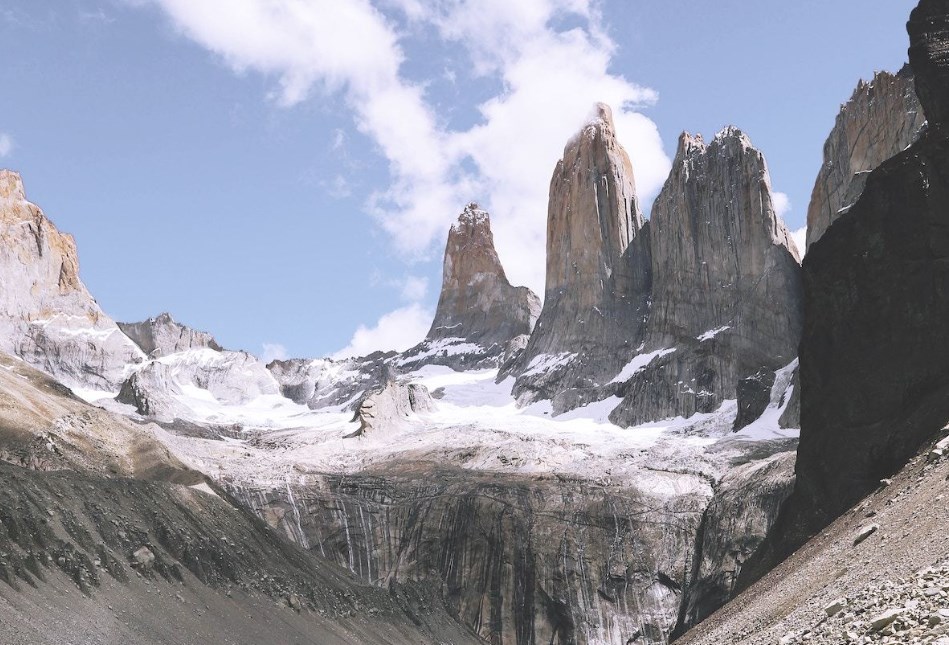 Popular Destinations for one of the safest South America Countries:
Explore Torres del Paine National Park to experience the ultimate wild adventure.
Visit the driest place on earth, the Atacama Desert, with its huge sculpted hand in the middle of it.
Admire the views from San Cristobal Hill in Santiago.
Head to Easter Island to see monolithic sculpted stone statues. On the island, you can find out the history of the Rapa Nui, as well as explore lesser-known sites around the island.
Wander around Bohemian Valparaiso, which is popular for one of the biggest fireworks on New Year's Eve in South America.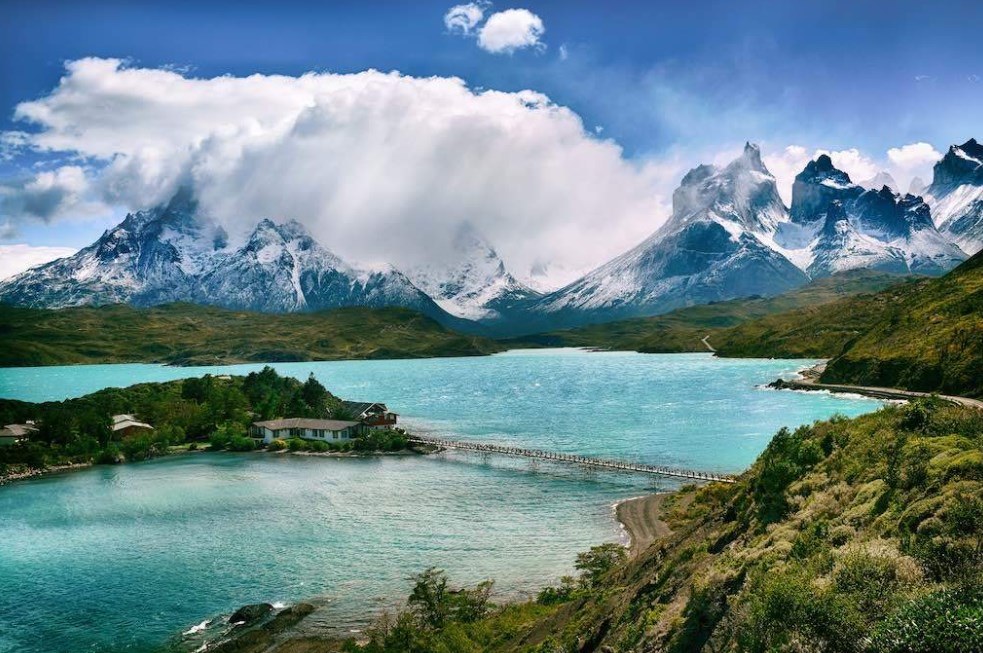 Argentina
Rank: 69/163
GPI score: 1.911
Argentina is the second-largest country in the southern part of South America and is considered the third-safest country on this continent.
It offers a wide range of climates and an incredibly diverse geography, ranging from jungles in the north down to frozen mountains in the south.
Argentina ranks high in the categories of deaths from conflict, political terror, and displaced people.
In Buenos Aires, as well as in other major cities, you can face petty crimes like theft, pickpocketing, and bag snatching, which is why it is better to be on guard.
Also, you'd better bring some insect repellant to avoid any possibility of getting dengue fever. But if you do get ill, medical services there are of high quality and absolutely free for everyone.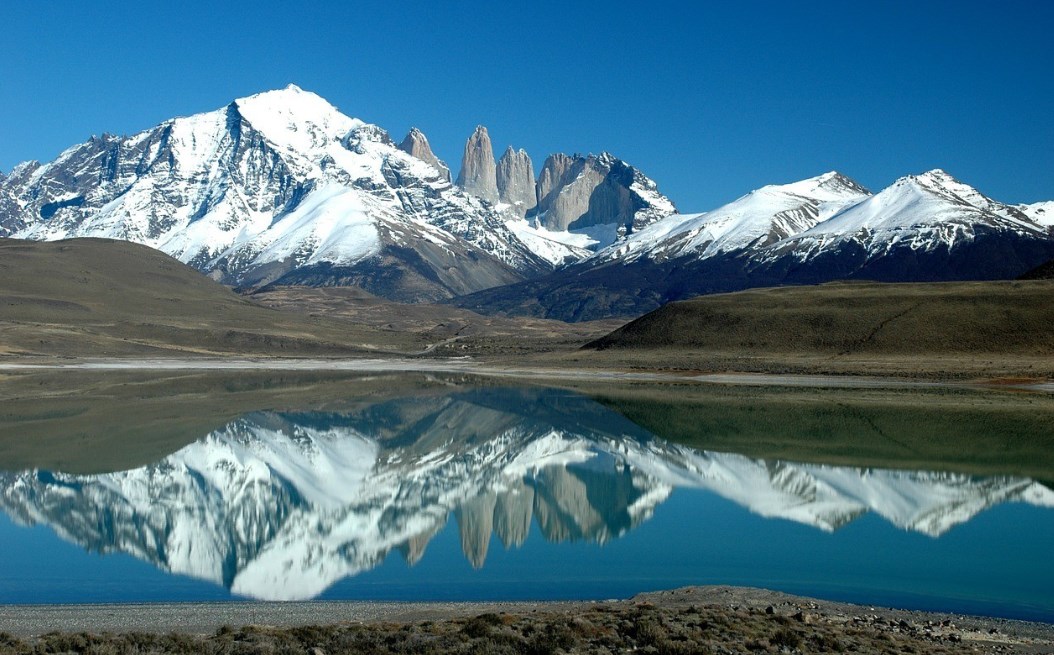 Top tourist attractions in Argentina:
Visit thundering Iguazu Falls to see the most impressive views and experience the unique sight of the falls at nighttime.
Explore the vast and wild landscape of Patagonia and see the incredible Perito Moreno Glacier — one of the few glaciers in the world which isn't retreating.
Get a sense of the contrast that Argentina can show you, by visiting the world's southernmost city Ushuaia called the "End of the World", and take a boat through the Beagle Channel to tour the local islands.
If you're a wine lover, you absolutely can't ignore Mendoza, the home to over a thousand wineries.
Explore Argentina's second major city, Córdoba, with its Plaza San Martina and the beautiful Cathedral of Córdoba.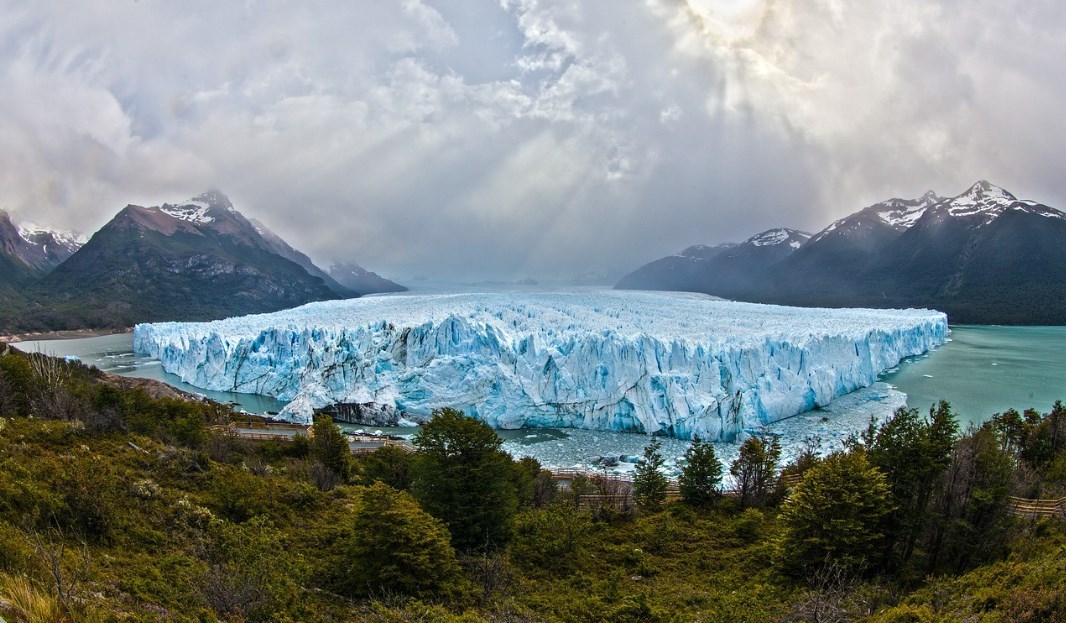 Paraguay
Rank: 77/163
GPI score: 1.976
According to the Global Peace Index, Paraguay comes in at the fourth spot, and, unlike other countries of the continent, is not one of the most popular tourist destinations in South America.
Therefore, there aren't a lot of large sights in Paraguay, but it doesn't mean there is nothing for tourists to discover.
Paraguay is a poor nation with a rich history and luxurious nature, with its dry forest and swampland interspersed with cattle ranches and scattered with the ruins of Jesuit missions.
It has a unique population, which is highly influenced by the indigenous Guaraní culture and language, and the struggles the country has endured since the end of the Paraguayan war have shaped this nation.
Apart from petty crime, violent crime, and corrupt police officers, Paraguay is generally safe. Rates of street crime are low as well.
Unlike its neighbors Brazil and Argentina, Paraguay is, on the whole, an inexpensive place, but you should remember that it is a developing country where a large portion of the population is still poor.
Thus, you'd rather not display excessive wealth and not carry large amounts of money or even your passport.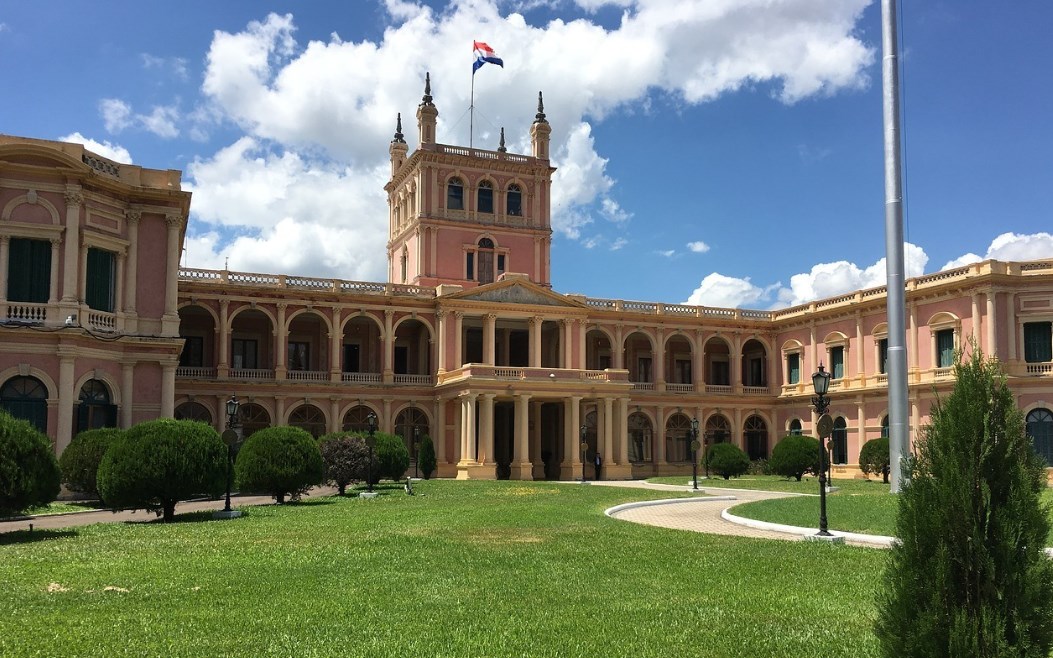 Best places to visit in Paraguay:
To experience the depth and richness of Jesuit culture, you should visit the ruins of La Santisma Trinidad De Paraná.
If you want to see a truly impressive location, I'd recommend heading to the Cerro Cora National Park, which is the largest guarded area in Paraguay.
Spend days exploring Asunción, Paraguay's capital, with the Museo del Barro, the National Pantheon of Heroes, and the grand Lopez Palace.
Take a trip to Saltos del Monday (a series of waterfalls); it is one of the most important natural wonders of the country.
Try Sopa de Paraguay, which is one of the most favorite and traditional dishes in the country.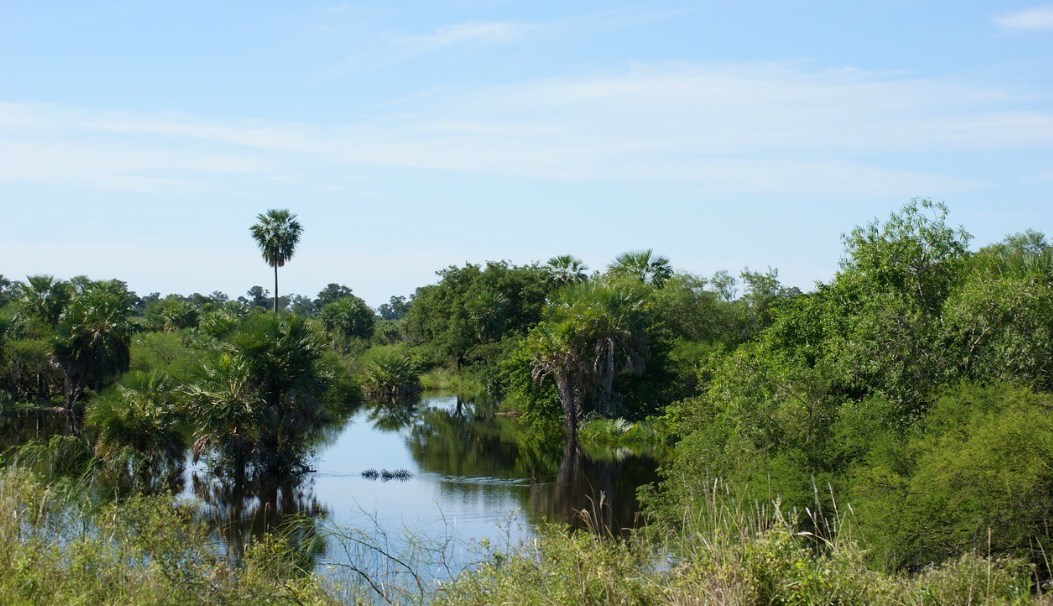 Ecuador
Rank: 79/163
GPI score: 1.988
The 6th place is taken by Ecuador, the most biodiversity, per square kilometer, land of any country in the world.
This nation is full of the most startling contrasts of scenery, astonishing history, culture, and cuisine. Ecuador is world-famous for its ecotourism and travel opportunities.
Adventure lovers will be keen to explore the Ecuadorian Amazon or climb one of the country's many volcanoes, including the world-famous Cotopaxi Mountain.
Thanks to its compact size, traveling around Ecuador is easy and relatively fast. Unlike the attractions found in larger South American countries such as Brazil and Argentina, Ecuador's highlights are within easy reach of each other.
Ecuador is quite a safe country, with relatively low levels of crime in cities that are popular with visitors. Pickpocketing and petty thefts can be an issue, so proper care is advised.
However, cities like Guayaquil and Quito are known for violent crime, gang conflicts, and kidnapping. Therefore, tourists are recommended to avoid these places.
Also, in recent years, Ecuador has been shaken by violent protests, so, once again, avoid protests to stay safe.
In addition to riots and some dangerous cities, another problem is intense seismic activity. This means that there is a high risk of earthquakes, volcanic eruptions, and tsunamis.
With this being said, you should make sure you are aware of the risks and are familiar with the relevant safety procedures and evacuation.
Things to do in Ecuador:
Head to the Galápagos Islands to enjoy the awesome beaches, go snorkeling, and diving, and enjoy nature.
Go to the El Cajas National Park to see its beautiful combination of lagoons and hills with tundra vegetation.
Explore the beautiful city of Cuenca where you can find the blue-domed Catedral Nueva and the 16th-century Catedral Vieja.
Visit the Cuyabeno Wildlife Reserve, the second largest of Ecuador's national parks and reserves.
Trek to the glaciers of the Cotopaxi Volcano, which is the tallest active volcano in the world.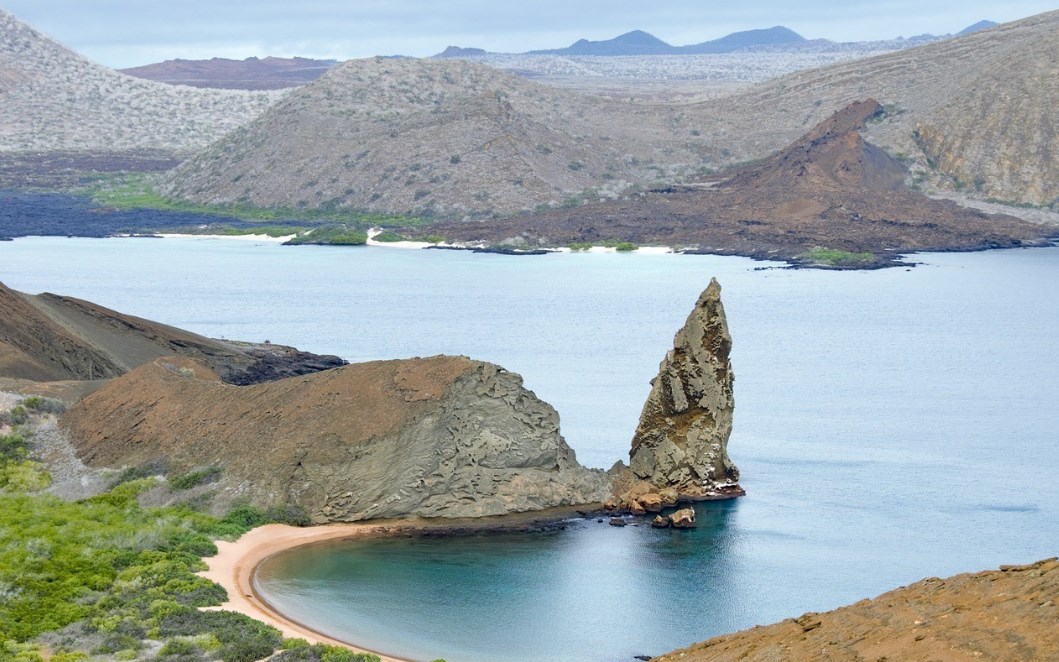 Bolivia
Rank: 80/163
GPI score: 1.989
This state of South America is a destination of remarkable geographical diversity (high plateaus, snowy peaks, colorful deserts, and tropical lowlands) and varied wildlife, as well as fascinating colonial heritage and indigenous cultures.
It is a land of panpipes and condors, llamas and Earth Goddesses, coca-chewing farmers, and poncho-wearing politicians.
As for safety, petty crime, such as pickpocketing and purse snatching, is quite common, but violent crime won't threaten your life every day as long as you don't get involved in the wrong crowd or cartel.
Civil unrest is a daily event in Bolivia, so demonstrations, strikes, and roadblocks can occur at any time and can be violent, therefore keep an eye out for demonstrations, strikes, and roadblocks.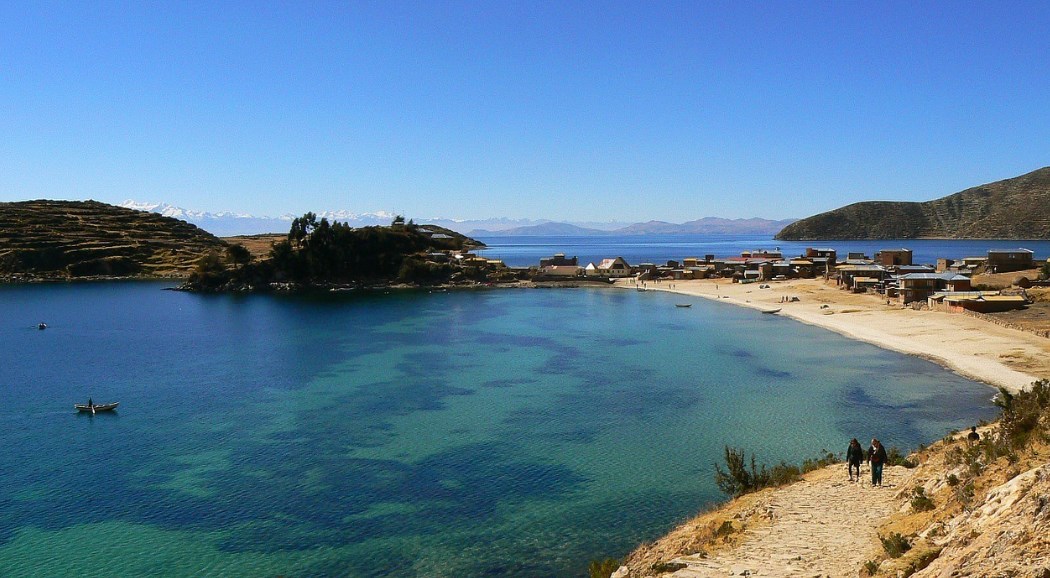 Tourist attractions you shouldn't miss:
Bike down the famous "Camino de la Muerte" — also known as the Death Road or World's Most Dangerous Road, to experience a crazy ride.
If you don't want to miss a spectacular and beautiful sight, stand in awe of the world's largest salt flat, the Salar de Uyuni.
Float downriver in the Amazon Jungle to face wildlife such as pink dolphins, parrots, and anacondas.
Swim in picturesque waterfalls at Amboro National Park.
Explore the Tiwanaku Archaeological Site to learn about Andean culture and history.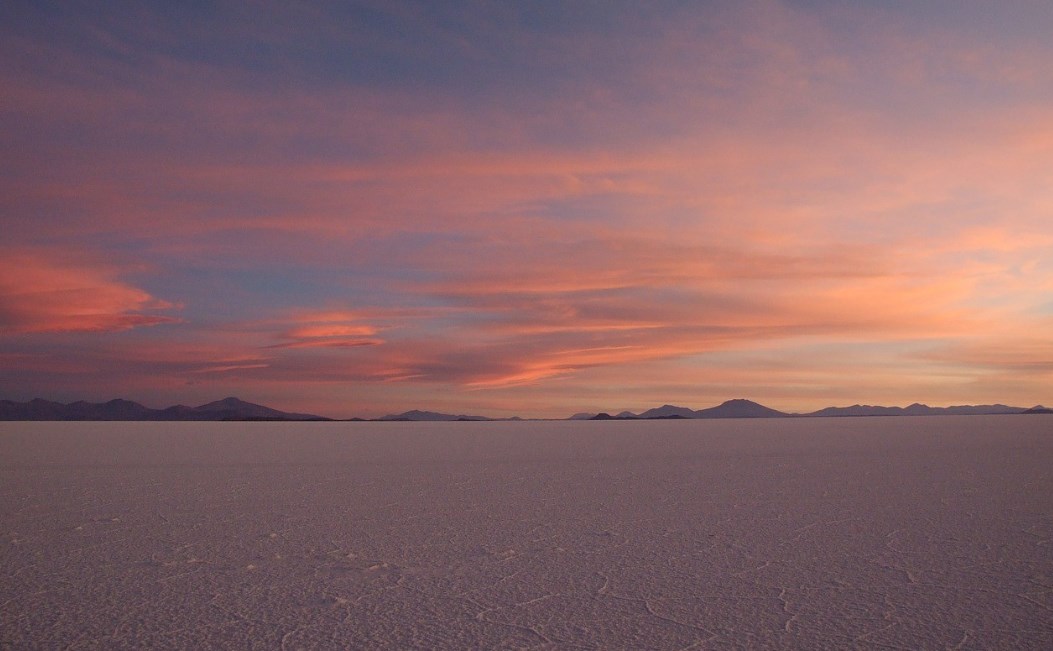 Peru
Rank: 101/163
GPI score: 2.091
Not the last spot on the list of safe countries in South America is taken by Peru.
Peru is famous for its breathtaking geographic variety, with its famed jungle and highlands and the stretch of desert on the West Coast.
Apart from marvelous landscapes, you can also find mysterious ancient ruins that involve the Inca Empire, and outlandish cuisines. The food and people there are as varied as the landscapes of Peru.
With a great variety of the country's landscapes, this South American country also offers diverse outdoor activities like hiking, cycling, surfing, and kayaking.
Peru scored well on military expenditure, political terror, political instability, and domestic and international conflict.
It is worth noting that petty crimes and scams can occur, like in many other countries of Latin America, so it is important to be vigilant in public places. There also may be a higher risk to your safety in areas where there is organized crime and terrorism linked to the production of drugs.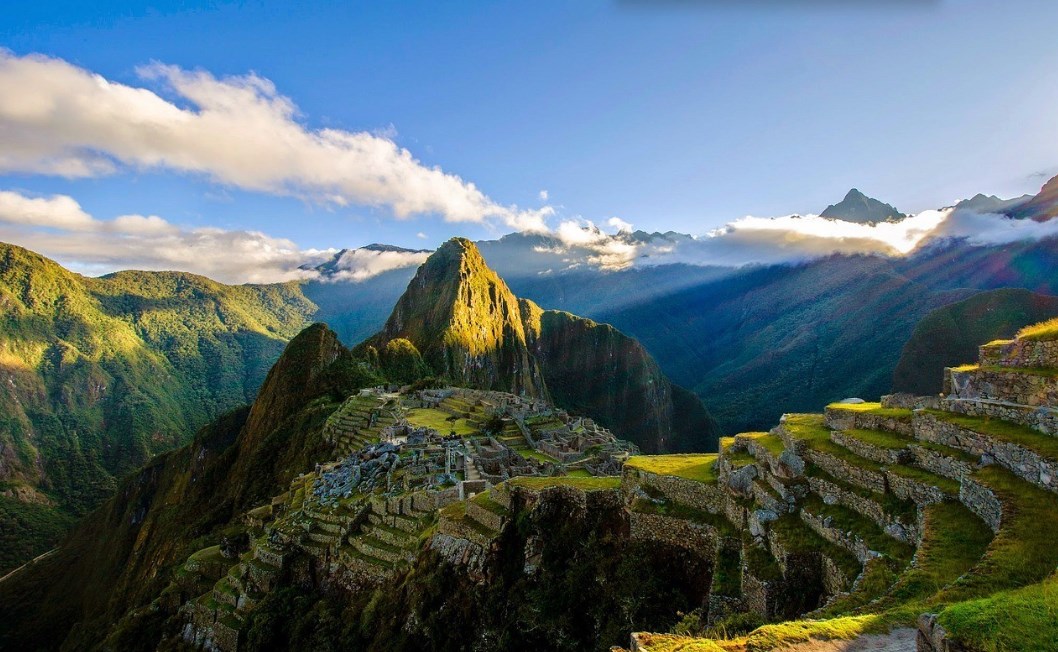 Highlight activities in Peru:
Hike and explore the stunning archeological ruins of Machu Picchu.
For a mesmerizing experience, visit the heart of the Inca Empire, the Sacred Valley.
Hike the breathtaking Huayhuash Circut.
Explore the mysterious Nazca Lines, giant drawings of people, animals, and other geometric shapes.
If you're truly adventurous, you might want to see Cotahuasi Canyon.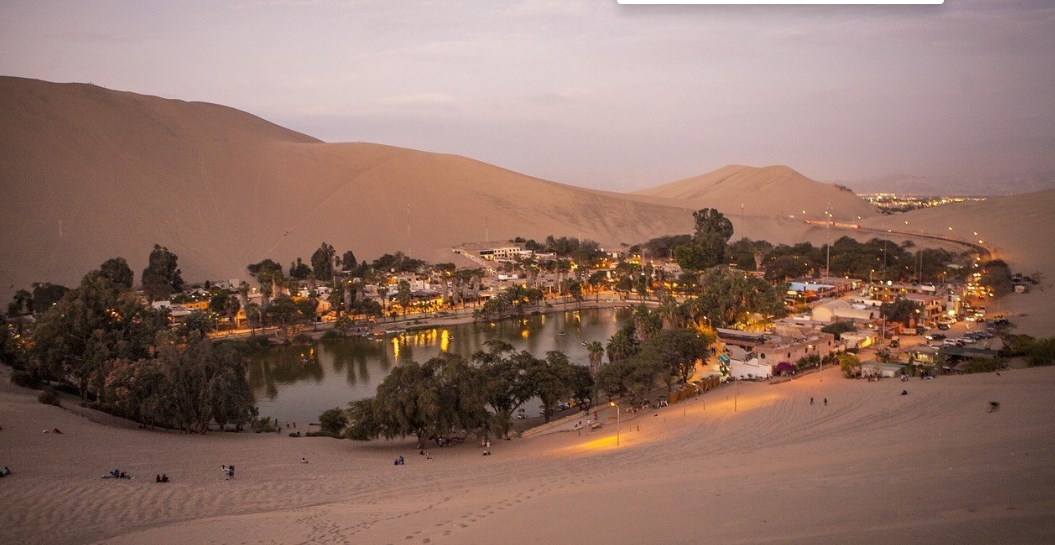 Guyana
Rank: 107/163
GPI score: 2.14
Just like Paraguay, Guyana is one of the world's least-visited countries in South America. Now it is a poor, extremely superstitious state, where you can still see unusual magical rituals.
People often call it a hidden gem. And it is absolutely true. The main Guyanese wealth is unique nature.
The country is packed with virgin, ancient forests, mountains, sweeping savannahs, and meandering rivers, making a fascinating playground for botanists, zoologists, and nature lovers.
Guyana is also a leader in the number of waterfalls, rivers, and lakes that provide the necessary humidity for the life of rare species of birds, animals, and plants.
But what about dangers?
Even though this nation is known for its welcoming people, you should keep in mind that it is still filled with dangers to bear in mind. Apart from petty theft, there is a serious violent crime to consider, so apply all possible precautionary measures before venturing into this beautiful state.
Highlights IN GUYANA:
Admire the might of Kaieteur Falls, which is monumentally five times the height of Niagara Falls.
Lovers of summer activities can enjoy the gorgeous Shell Beach.
Wander around Georgetown, and don't forget to visit Bourda Market and Stabroek Market.
Take a boat trip on the Rupununi River to spot wildlife in abundance.
Explore the biodiversity and untouched virgin woods of Kaieteur National Park.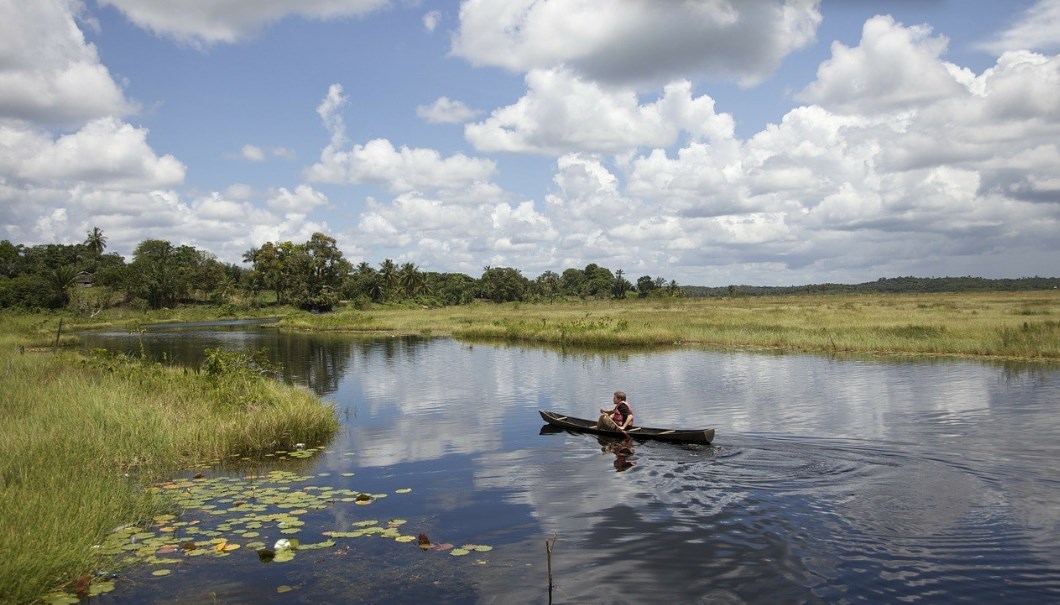 Brazil
Rank: 130/163
GPI score: 2.465
Brazil is an incredibly beautiful and interesting state in South America. The land promises a heady mix of natural spectacles, vibrant cities, and intoxicating music.
Picturesque beaches, famed for their surfing waves and scenic beauty, parks with exotic animals, unusual authentic cuisine, and amazing attractions have made Brazil an extraordinary destination for most travelers.
Also, Brazil has more plant and animal species than anywhere else in the world, making it a paradise for travelers who love the outdoors. However, exploring all this beauty and immersing in wild nature, do not forget about safety.
Brazil is just as famous for injustice, poverty, and favelas as it is for everything else. Violence, petty theft, and kidnappings are not rare. This is the place where travelers need to be extra cautious and on their guard all the time.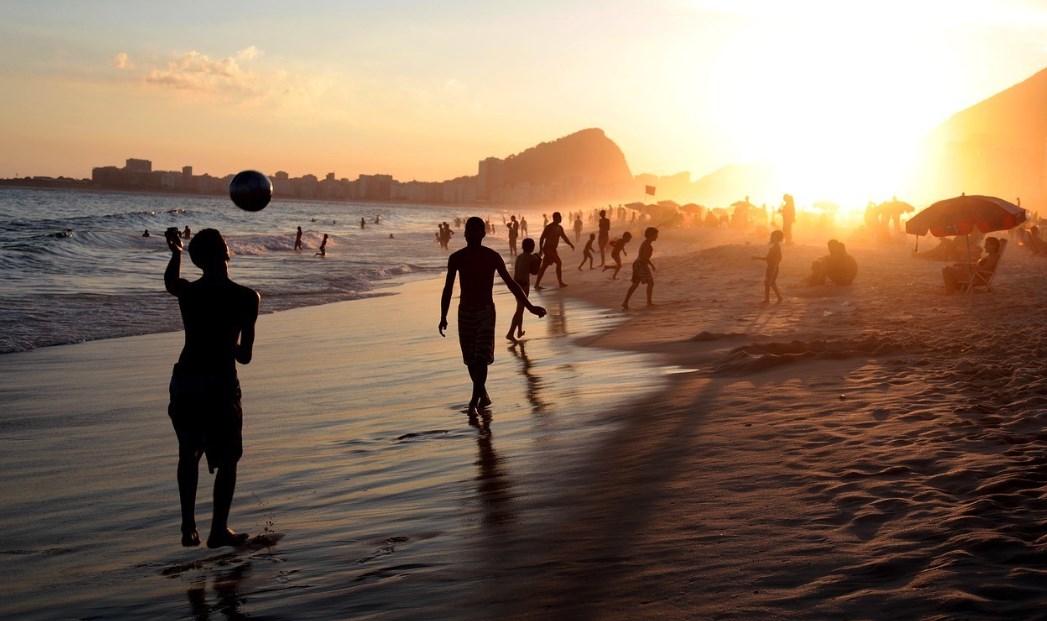 Things to do in Brazil:
Travel to Rio de Janeiro, famed for its golden beaches and forests. Don't miss such popular attractions as Christ the Redeemer, sugar loaf, and Copacabana.
Explore Fernando de Noronha, the volcanic archipelago with its pristine landscapes and shallow seas.
Visit Aparados da Serra and see the most impressive canyons and waterfalls.
Spend time, exploring the unique Cathedral of Brazilia designed by Oscar Niemeyer.
Try to take the Curitiba-Paranagua Train Ride, which is considered one of the most scenic train rides in Brazil.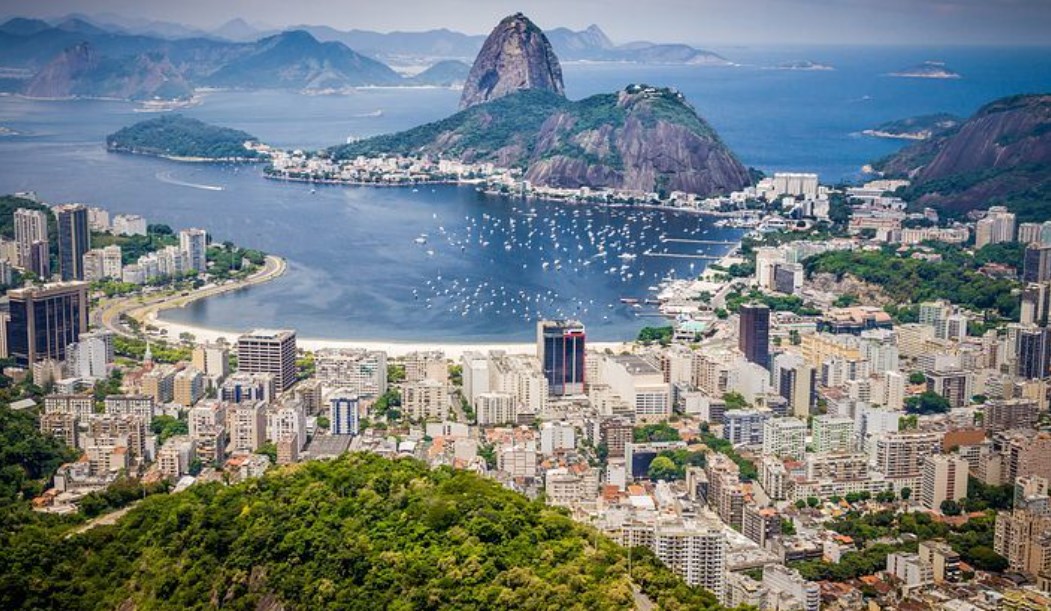 Colombia
Rank: 144/163
GPI score: 2.729
Columbia also got into the list of safe countries, but took 10th place, according to the Global Peace Index.
Without exaggeration, it is a unique land with two oceans, a range of climates, lively cities, astonishing wildlife, unmissable tourist attractions, and a myriad of things to do.
The diversity of landscapes and rich cultural heritage make Columbia an ideal destination for ecotourism. Colombian food gets as varied as its geography and is influenced by Indian, European, and African cultures.
With that said, Colombia is still among quite dangerous countries, even though nowadays, the situation is starting to change for the better.
The greatest danger on the streets of larger cities is pickpockets and mugging, therefore, keep your valuables out of sight when you're out and about. If you need to use your phone, don't whip it out in the middle of the street.
I should also note that there is a high crime rate due to narcotics trafficking and social conflicts in some areas. Since drugs are widespread in the country, it is better not to take drinks or cigarettes from strangers.
Destinations you might want to see:
Hike along the banks of the Caño Cristales, the Liquid Rainbow, or the River of Five Colors.
Attend one of the most fascinating religious structures in all of Colombia, Santuario de Las Lajas.
Spend days in Cartagena, one of the most beautiful places in Colombia.
Climb Cerro Monseratte to see the city of Bogotá from above.
Explore the main sights in the dynamic city of Bogotá.

What is the best country in South America to live?
You've just gone through the list of 10 safe countries in South America, and you might wonder which place is the best place to live in.
Actually, it's hard to pinpoint the best place in South America to live in, as every person makes their choice based on their own preferences — high living standard, climate, fascinating views, rich culture, and much more.
However, considering all the safest South American countries, I'd choose Ecuador, or rather its capital city Quito, as the best South American place to live.
Sitting on the equator, the temperature is stable all year round. Also, Quito is the country's gateway to the global economy and is a bustling economic hub. Access to health care and education is excellent.
The city is one of the best-preserved World Cultural Heritage Sites, with much of the old town dating back to the 17th century. There are plenty of beautiful sites and points of cultural interest including religious buildings, art, and sculpture, as well as the military hospital.
Final thoughts
As you can see, South America has a rich history, countless natural beauties, a fascinating mix of indigenous and European cultures, a warm community, and incredible food. With that in mind, there are still places that are unsafe for people.
Therefore, thorough planning of the trip and following all measures of caution is key to enjoying a safe and stress-free experience in South America.
Even if you're not planning a trip there anytime soon, I hope this list has helped you understand what places you would like to visit now or in the future.
Frequently asked questions
Which is the safest South American country?
If we take the results of the Global Peace Index, Uruguay ranked as the safest country among all countries in South America for 2022.
Which country is safer, Ecuador or Peru?
According to the Global Peace Index, Ecuador sits at 79 (score of 1.988) and Peru comes in at number 101 (score of 2.091). Relying on this rating, I can say that Ecuador is a safer country than Peru.
Read also: Waterfalls impressive in South America: 14 most spectacular waterfalls