Living in Shanghai: What you need to know before you move
Shanghai is a huge and probably the most developed metropolis in Mainland China. It's one of the most populated cities: more than 23 million people live there, of which about half (more than 9 million people) are immigrants.
Shanghai is the leading industrial center among Chinese cities. In this fantastic metropolis, Western and Eastern cultures are harmoniously combined, since for a long time Shanghai has attracted people from various professions and from different countries.
Shanghai is truly a city of great opportunities, which makes it possible to become a sought-after employee, as well as find friends and a new hobby. So, let's figure out what you need to know about Shanghai before you move there.
What are the pros and cons of living in Shanghai?
If you try your luck in Shanghai, you will definitely not be left alone and will not get bored. The main thing is to prepare for this move and take into account all the nuances that may violate your personal comfort.
Positive aspects that Shanghai will please you with
We have tried to collect all the best that Shanghai can give you, based on the information provided by ex-pats from different parts of the world.
Living in Shanghai: Multicultural diversity
This international city impresses with the number of cultures that have left their mark on the local architecture, culinary arts, creativity, and lifestyle. Depending on the area you are in, you may be surrounded by Parisian boutiques, old England Tudor houses, or the atmosphere of 1930s New York.
Such a fascinating mix of cultures has even given rise to a new architectural phenomenon – shikumen houses, which are a combination of a traditional Chinese house with European design. Also, it turns out that Shanghai is the owner of one of the most expensive art deco collections in the world.
The traditional Chinese culture of Jiangnan (Haipai) gets along well here with Western traditions without any dissonance. This is a wonderful feature, especially for expats. If you decide to move permanently, you can always find your expat community and get comfortable easily visiting expat events.
Multiculturalism is a great opportunity to explore the traditions and cuisine of other cultures and make friends from all over the world. It is unlikely that anywhere else you will hear such a variety of languages, accents, and dialects – the city is huge and everything continues to grow, mainly because of emigrants.
Forget about routine boredom in Shanghai life
In Shanghai, you are guaranteed to forget the words "boring" and "lonely". The city is ready to give you entertainment for every taste.
Whatever hobby you have, be it wrestling, dancing, board games, or cultural clubs, you will always find something for yourself. You can go to the international school, or visit expat events happening very often.
You can visit the restaurants of any imaginable cuisine – the choice is huge and a variety of food will be available literally on every corner in a fascinating mix of cuisines. If you have just moved and can only count on budget entertainment, take a walk around the city. It is so huge that there will always be an opportunity to discover a new picturesque corner.
Where to go in Shanghai
If you have just moved and have no idea where to go, we have compiled a list of places that will definitely not leave you indifferent:
Take the subway (less than $1.50 citywide) to remote Qingpu District and find the delightful Zhujiajiao Water Town.
Go see Qibao water town, we advise you to allocate at least half a day for this trip – you will definitely not be disappointed.
Follow the route: From the iconic Bund, cross the Huangpu River and climb the tallest building in the world, the Shanghai Tower. The Bund (Waitan or Zhongshan Dong Yi Lu) is a historical place that is considered a symbol of Shanghai. The Xintiandi area is also nearby if you are looking for a high-end bar or expensive international restaurants.
Take a coffee at one of the many cafés along the streets of the former French Concession.
Be sure to check out the marriage market for a fun cultural tradition: every weekend on People's Square, older relatives of single adults come out and try to find them a married couple. Amazing, isn't it?
If you think you've seen everything in Shanghai, you're probably delusional. What is only a variety of excursions, art exhibitions, performances, and music festivals?
There is a saying that Shanghai is a city that never sits down. It is difficult to understand without seeing the city with your own eyes – regardless of the weather, for the week, and time, Shanghai life is always crowded, and extremely mobile.
Living in Shanghai: Culinary variety
If you like to eat, Shanghai will definitely win you over. Shanghai is able to surprise even a spoiled gourmet. The food here is cheap and tasty, and the choice is huge.
For local cuisine, be sure to try xiao long bao – traditional dumplings, Shanghai-style fried noodles, and steamed buns. You can buy such buns at one of the delicious street food outlets, as well as noodles. If you are saving money, this is a great option because in this way you will fill up for a couple of dollars and at the same time it will be delicious!
If you want to take a food tour of Shanghai, we recommend that you visit the food stalls on Xiangyang Road and walk along South Yunnan Road. You will find a thousand and one ways to make noodles, as well as famous local dishes such as Chai Pan wonton soup and Hong shan yu baked sweet potatoes.
Online products can be purchased at Hooters or TGI Fridays.
Living in Shanghai: Health services up to the mark
As a rule, expat community avoids local hospitals and clinics in Shanghai. However, do not be afraid to be left without qualified help if you have health problems.
Firstly, many clinics have special units exclusively for serving foreigners, where you will definitely be understood without knowing Chinese. Secondly, by having international health insurance, you can count on the provision of medical services without worrying about bills.
You should definitely worry about appropriate medical insurance, and it is better to do it in advance. You can take out insurance through your employer or on your own.
Keep in mind that medical services in private clinics in Shanghai are expensive, it will cost you the same price as similar services in the United States.
For reference, the main organizations providing medical services in Shanghai are Shanghai East International Medical Clinic and Shanghai United Family Hospital. They are widely known, but far from the only ones in this area.
What you should know in Shanghai
Moving to Shanghai with children is safe. This is a big modern city, so drop all prejudices. However, there are a couple of important points to keep in mind:
Avoid drinking from the tap. Despite its modern look, Shanghai has a long way to go to make tap water clean and safe to drink. You will have to buy drinking water or install a tap water filter.
Bring emergency medicines and personal hygiene items with you for the first time.
You will need anti-cold drugs, antipyretic, and anti-allergic. If you get sick, it will be difficult to find a drug of a familiar brand or name in a pharmacy, in addition, this is complicated by the language barrier.
Even if you have mastered Chinese, make no mistake – there are many different accents and pronunciations in Shanghai that you need to get used to at first in order to achieve mutual understanding.
Also pack your favorite brand of sanitary pads and tampons in your luggage for the first time, as it will take time to find comfortable analogs on the spot.
Living in Shanghai: Low crime rate
Shanghai is rightfully considered the safest city in China due to its very low crime rate, which is why many expats live comfortably in this city with their families. Most crimes are limited to pickpocketing in a crowded place or petty robberies in a dark alley.
So try to walk along the illuminated streets in the evenings, and keep bags and wallets with you. But the police are always on the alert and actively intervene to protect the population. If you want to know the safest streets to walk at night are Puxi, Jing'an, and Pudong.
Disadvantages of Living in Shanghai: expat life
Despite all its advantages, Shanghai is still not a perfect paradise city. Let's look at the downsides of living in Shanghai, so we can be prepared for anything.
Noisy and restless
All populous cities have a disadvantage in the form of constant polyphonic noise. If you come from a quiet town, at first, it will be uncomfortable and unusual. But in Shanghai, the situation is exacerbated by the fact that the city is cosmopolitan.
It is sometimes difficult for many diverse cultures to get alongside by side, and the oddities and habits of people of other nationalities are sometimes shocking and even offensive. This city teaches us to be tolerant because the other side of this is cultural enrichment.
Huge traffic jams and Shanghai metro
Traffic jams during rush hour in Shanghai are really huge since we are dealing with a metropolis and one of the most populated cities.
Despite the fact that transport is relatively inexpensive, the infrastructure is very developed, and trains and buses come to every couple of minutes, your route to anywhere during peak hours can seem like torture.
Sometimes you need to leave 2-3 hours earlier than usual during rush hour, and given the distance, on average, you can spend half a day just moving around the city. If you are used to planning everything and being punctual, we warn you, it will be difficult.
Tip: If you want to avoid awkward intimacy on a crowded bus or metro, get into the habit of riding a bike. This city has an excellent public bicycle transport system.
Living in Shanghai is expensive
Do not be deceived by cheap travel and food – to live in Shanghai not just as a tourist, you need a good, stable income. It's all about rent, in this regard, Shanghai is considered one of the most expensive cities in China.
Due to the huge competition in providing quality housing, the landlord wants to be sure of you, so he will ask you to pay upfront for 2 or 3 months, and also possibly ask you to pay a deposit.
This is a decent amount, given the average monthly cost of renting a property. To give you an idea, a living area of ​​about 100 square meters in a new complex with good infrastructure can go up to 15,000 yuan (approximately $2,150).
If you want to learn more – read this article on the Cost of Living in Shanghai.
How to find a landlord in Shanghai?
It is easy to find a real estate agent online or offline – look for offices near popular areas and main roads. When in doubt, check out the SmartShanghai.com website – most representatives of an expat community readily recommend it for finding an apartment.
Tip: given the difficulties of moving around the city, try to choose an apartment close to your place of work – you will save a lot of time and thank yourself more than once.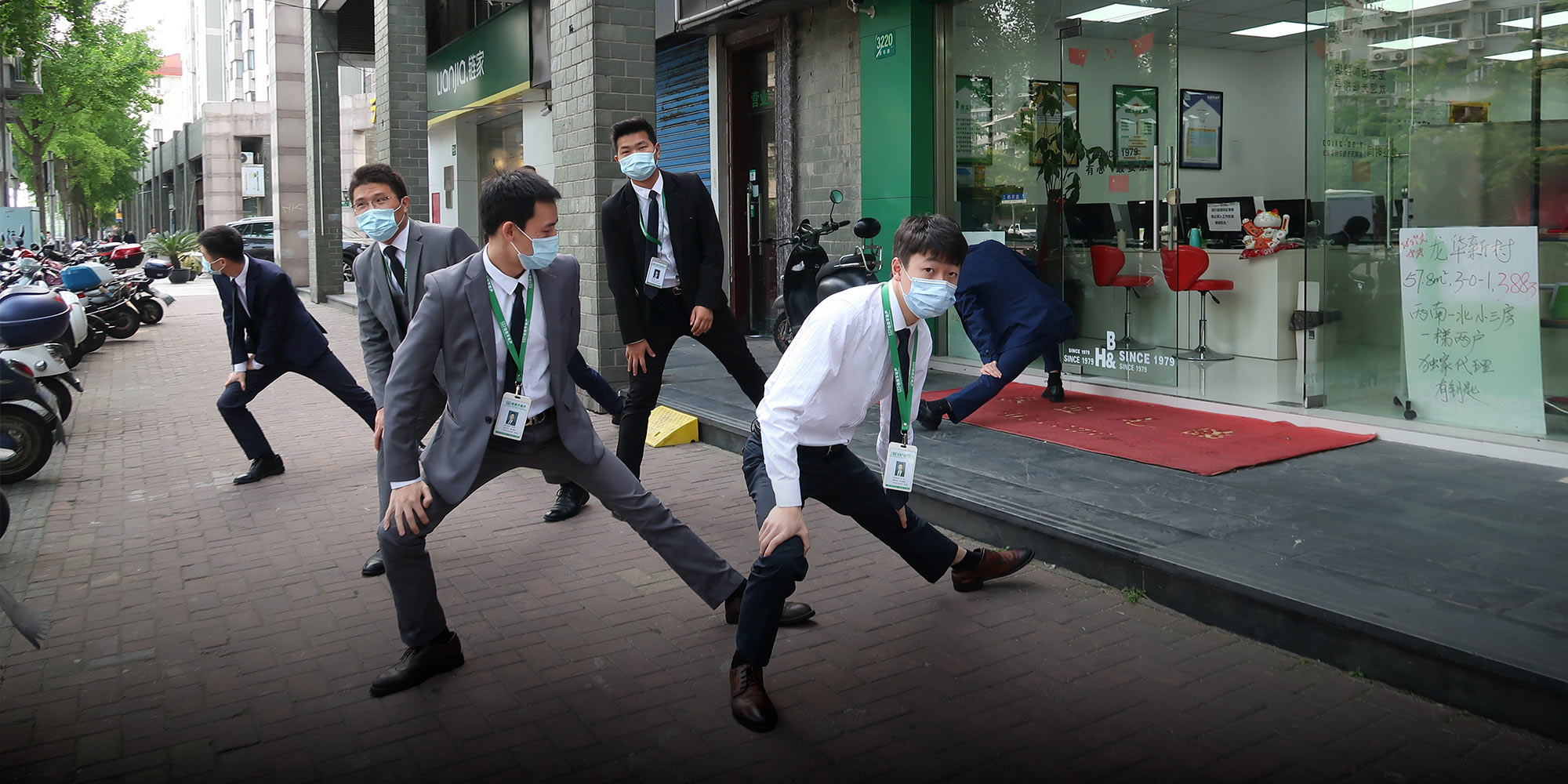 Unusual climate: life abroad
High humidity and wide temperature range make Shanghai not the most pleasant city to live in. In winter, the temperature rarely drops to minus levels, but the humidity makes the cold piercing.
The government of the city does not allow heating the premises in winter above 68 °F (20 °C) due to energy savings. Therefore, warm clothes will come in handy even at home …
Summers in Shanghai are very hot, with temperatures often rising above 86 °F (30 °C) and high humidity making the heat unbearable. A large percentage of moisture in the air provokes sweating and discomfort, which is difficult to get used to.
Internet censorship or why it is not easy to live in China
Many tourists, coming to China unprepared, were very surprised when they tried to google a query and saw an error when going to Google.com. Also, you will not go to social networks – Instagram, Twitter, and Facebook are not available in China.
This censorship is easy to bypass using a VPN. Although, you yourself know how a VPN slows down and loads the Internet connection.
Living in Shanghai: Understanding problems and international schools
Learning Mandarin is not easy, but you should try to learn the simplest polite phrases – the Chinese really appreciate the effort to speak their language with them, even if you do it imperfectly.
Most of the local population does not speak English, however, in Shanghai, you will find many signs and road signs in English.
In addition, even without knowing Chinese, you can do almost everything in your expat life: in all tourist places and most restaurants, the staff speaks English, and many courses, activities, and excursions are also in English, and there are also many international schools.
Use your smartphone
To ease your discomfort with the language barrier, we have put together some useful mobile apps for you to live in Shanghai:
• WeChat application
It's the local equivalent of banned social media, used by about 900 million Chinese. The application is multifunctional – it works as a messenger, you can use it to pay a bank account, as well as create your own profile (mini-site) there.
• Application Didi
This is the Chinese analog of the famous Uber, and most importantly, the interface is in English. Using this application, ordering a taxi is very easy, on the contrary, attempts to "catch" a taxi on the street are often doomed to failure.
• Explore Shanghai app
If you want to quickly navigate the Shanghai metro, this app is for you. It allows you to lay the most successful route among numerous metro lines to the specified point and notify you how much this trip will cost you and how much time you should allocate for it.
Difficult environmental situations
Air pollution is too big a problem to be ignored. Air quality is a real concern for expats and locals alike, as the sheer amount of traffic contributes to the formation of smog over the city.
The situation in Shanghai is better than in Beijing and continues to improve every year. However, when going out – check the level of air pollution, if the level of pollution is high, and the trip can be postponed – it is better to do it.
Legal aspects of living in Shanghai: expat life abroad
Before the trip, it is worth clarifying all the bureaucratic subtleties of paperwork. Previously, with a tourist visa, you could rent an apartment and even open an account at a local bank.
However, today everything is more difficult. To come to Shanghai for permanent residence, you will have to find a job and apply for a work visa, which takes a lot of time.
Upon arrival in Shanghai, you will need to complete the paperwork as soon as possible in the first few weeks, namely: convert your work visa into a residence and work permit. This process will take about a month, after which you should worry about updating documents after 9 months of your expat life.
If you are lucky – your company will take care of most of the paperwork, if you are less fortunate – then go for it because the minimum experience in the field for consideration of your candidacy is very often at least two years.
Weekends on weekdays and weekdays on weekends
Yes, it sounds strange, but it is even less rational in practice. Due to national holidays, the weekend may extend for several weekdays, but after that, be prepared to go to work on the weekend.
FAQ
Is Shanghai a good place to live?
Shanghai is a city of great opportunities and prospects, there is a high level of security for the population and an engaging multinational society.
However, there are high levels of air pollution, huge housing prices, and a very humid climate.
Shanghai has its advantages and disadvantages, so whether Shanghai is a good place for you depends on your principles and preferences.
Is Shanghai friendly to foreigners?
Shanghai is very friendly to foreigners. You can start your expat life there with an expat community or with local Chinese people – it's up to you.
Where do foreigners live in Shanghai?
Shanghai is huge, it is divided into 16 districts. The city is crossed by the Huangpu river and divided into two parts: Puxi – old Shanghai (western city) and Pudong – the eastern part of the city, younger and more advanced.
In Puxi, you have the opportunity to explore local culture and immerse yourself in the cultural environment, while in Pudong you can rebuild your way of life.
If you need a comfortable area in the old city, choose Huangpu, Hongkou, Putuo, Jing'an, Xuhui, and Changning.
Conclusion about living in Shanghai
If you decide to move to Shanghai, you will have an extraordinary experience that will definitely not leave you indifferent. Having plunged into the magical atmosphere of Shanghai, many did not want to leave it at all.
If you love to travel, read our new article on Planning a trip to Greece.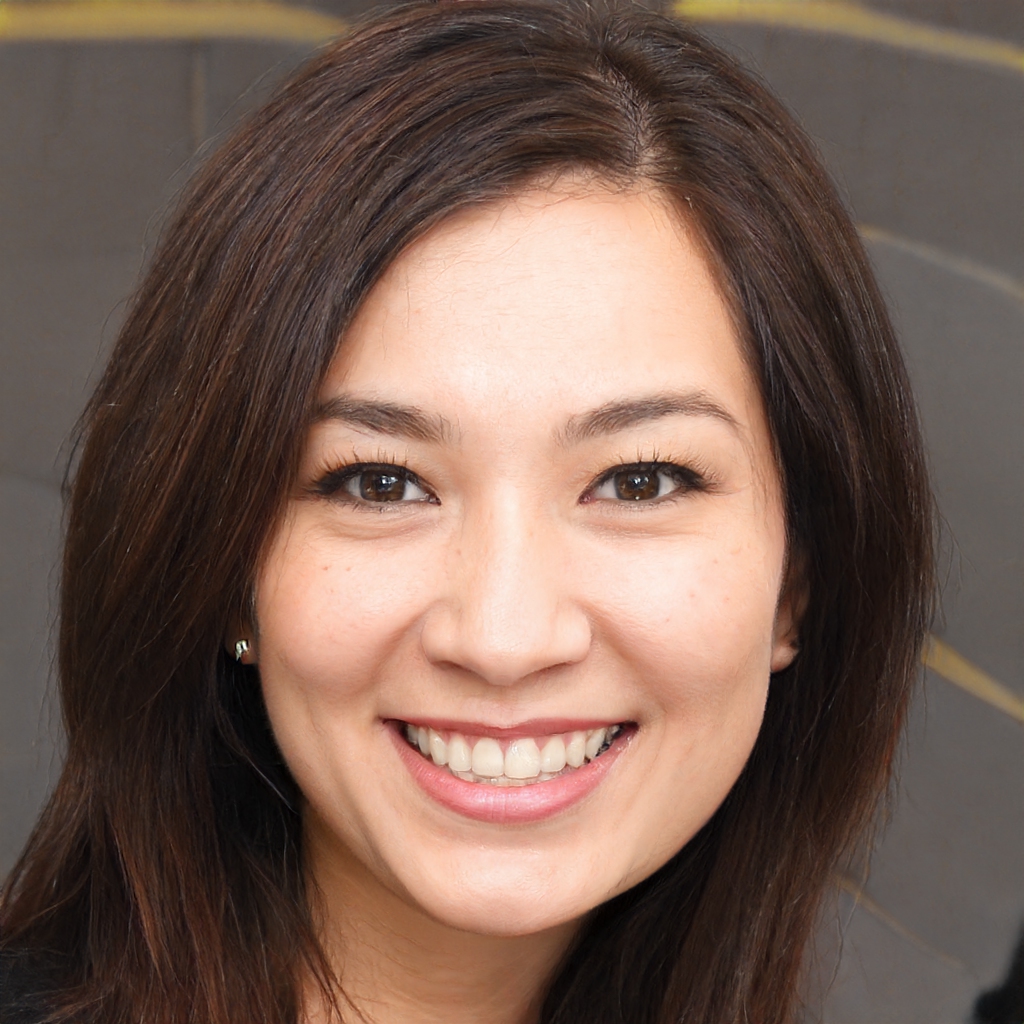 Hello reader. My name is Charlotte Noris and I am sure that you will definitely enjoy my blog. Do you know why? All because on the pages you will see bright and colorful photos, as well as useful information. My husband and I are freelancers, so we can travel at any time of the year.
For myself, I most often plan tours in advance, but it also happens that the trip turns out to be spontaneous when I see an interesting place and a nice price. At the age of 35, I have visited more than 30 countries and do not plan to stop there. I want to visit all continents and the most secret corners of our planet.