Best time to visit Germany: peak travel season, rainy season. What can you see in Germany in summer, autumn, winter, and spring?
Quite a popular country among tourists is Germany, which is famous for its Oktoberfest. There are over six million visitors here at this time. However, it is important to know the best time to visit Germany. More about this you can find in this article.
When is the best time to visit Germany? When is it the peak tourist season?
Quite often, people are wondering what is the best time to visit Germany. It is important to note that Germany is a country of contrasts. Cosmopolitan cities are set against the backdrop of beautiful nature. In some places, there are reminders of an unflattering history that blends with modernity.
If you want to come to Germany when it is warm weather, it's best to do it during the summer. Regardless of the city where you stay, you can enjoy good and pleasant weather and nice sunny days. If you delay the trip a little and come to Germany in the fall, there is a high probability of getting caught in the rain.
If your purpose of the trip is to see the sights of the country, it is better to visit it from May to June. In spring and autumn, it is appropriate to come to Germany for those who want to save money. Indeed, during the off-season, prices for tickets, as well as hotels, are reduced. This way you can avoid large crowds.
To enjoy good weather and low prices for services, you should purchase tickets for April, May, and June. However, be prepared for the fact that in spring, the weather can change quickly. Often you can see several seasons in one day.
Late September and early October have warm temperatures and mild weather. However, at the end of October, there may already be slight frosts. Nature begins to change, and becomes more colorful. There are practically no people in the cities, so it is possible to profitably rent housing.
Winter is the quietest time to visit Germany. If you prefer active sports, be sure to visit the Alps, which are located in Bavaria. There are also a huge number of markets where you can buy a lot of interesting things.
Winters in Germany are quite cold and snow can alternate with rain. Therefore, you should stock up on warm clothes.
On the eve of the Christmas holidays, a lot of tourists come to the country, so the prices for everything rise.
November is quite quiet; however, some hotels are closed for maintenance.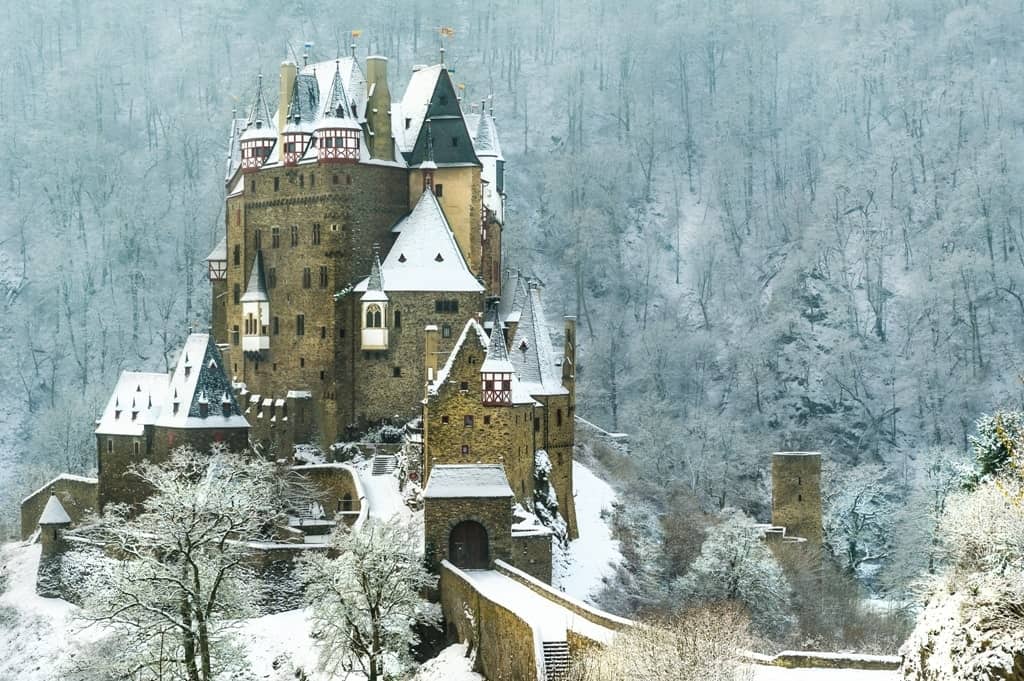 So they prepare for the influx of tourists before the New Year holidays. Therefore, it is better to clarify all the information in advance if you are planning a trip in late autumn.
When is the best time to visit Berlin? Are there good Christmas markets?
Berlin is one of the favorite cities among tourists. Here you can see numerous monuments that let you know that the city has a turbulent past. Numerous museums, architectural objects, galleries, and much more are located throughout Berlin.
If you are interested in how people relax in Berlin at night, you can visit any nightclub. The best European parties are in this city.
If you want to relax in the fresh air, it is better to visit Berlin from May to the end of September. The peak summer season is characterized by pleasant weather. During the summer months, the weather sometimes is stuffy or too rainy. After that, the amount of precipitation decreases, and a comfortable temperature remains.
Berlin culture festival and other events take place here during the autumn. A lot of tourists think that it is the best time to visit Germany. That is why the cost of everything starts to grow rapidly. This applies not only to hotels but also to transport.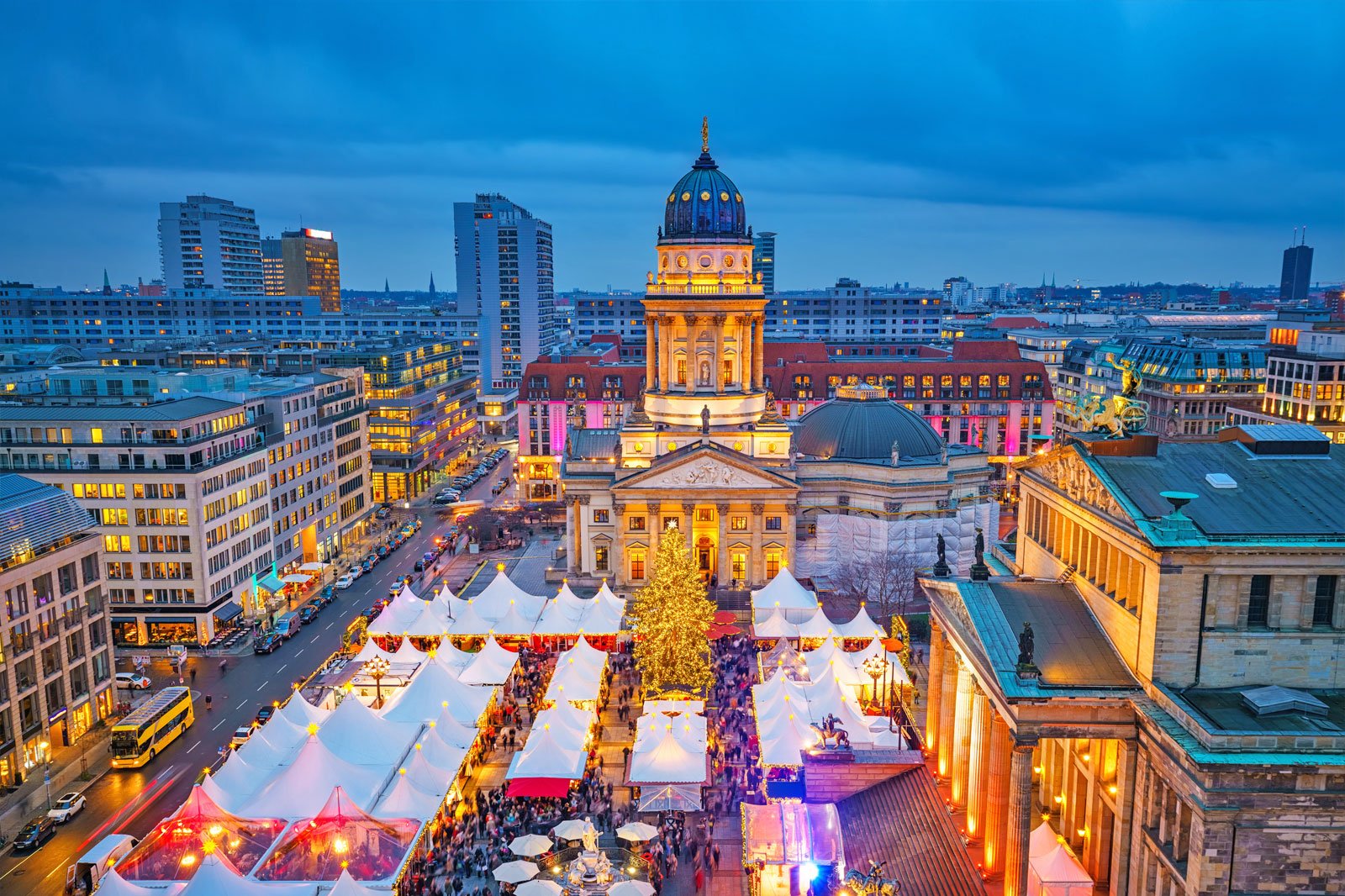 Winter in Berlin is quite rainy and gray; however, the temperature is quite cold. So you need the cold weather gear. Due to the lack of influx of tourists, prices are reasonable. However, the exception is the Christmas days, when the streets of Berlin are overflowing with people. In December, Christmas markets in Berlin are the best in Europe.
When is the best time to visit Munich?
This city is famous for its delicious beer and the production of BMW cars. That is why it becomes so attractive to tourists.
The city is famous for its history since the time of the Roman Empire. Here you can see unusual architecture that appeals to those who are fond of art.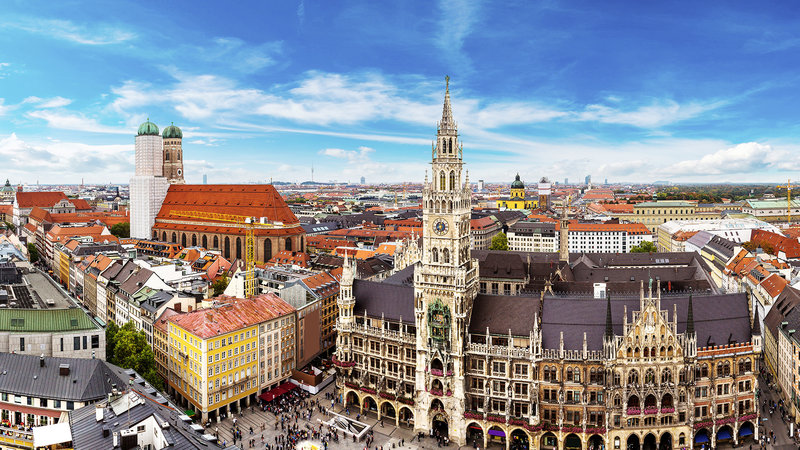 If you are fond of history, feel free to go on a tour dedicated to the Second World War. Each area of ​​Munich has its unique character. You can visit this city throughout the year. However, the tourist season is in autumn – October and November, when there is Oktoberfest.
If you do not want to crowd, but dream of visiting Munich, September is a great time. This month, very affordable prices for flights, as well as hotels.
In winter, Munich is quite quiet because there is no influx of tourists. Rainy weather prevails. However, this minus is offset by the fact that prices in the city are very affordable. The exception is the days on Christmas Eve.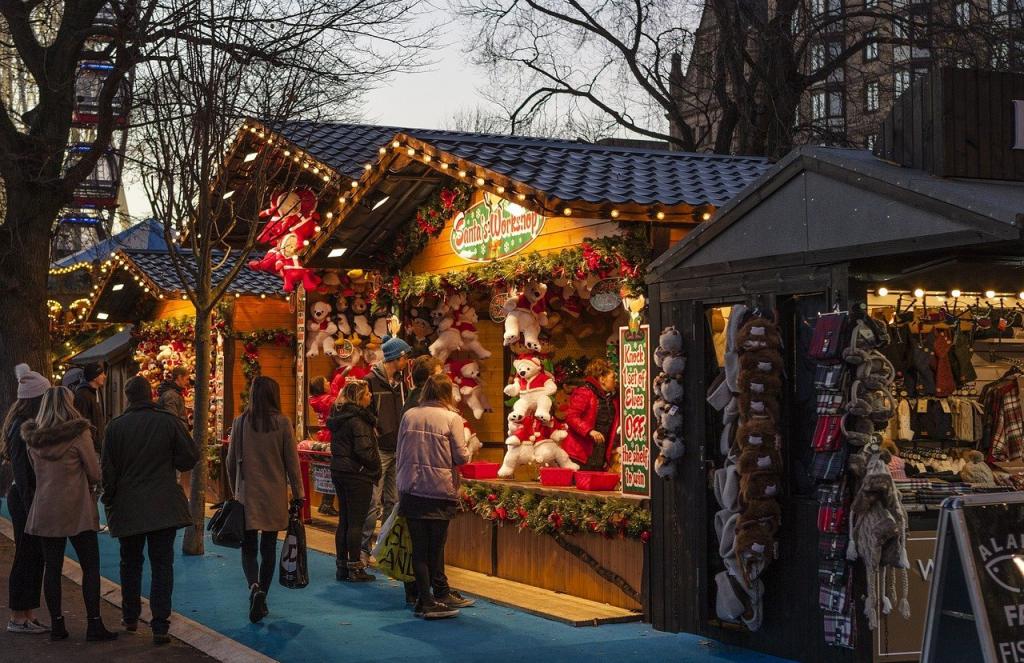 In Munich Germany, summer is characterized by high rainfall. Most of them fall from June to July. However, the air temperature is comfortable for walking and cycling. Therefore, you can see all the sights. The only downside is that a lot of tourists come to Munich in the summer.
Therefore, you have to face constant queues, as well as high prices for entrance tickets and accommodation. To save money, it is recommended to book tickets and hotel rooms in advance.
When is the best time to visit Germany for Oktoberfest?
This is a very famous festival, which is distinguished by huge mugs of foamy drink. Here you can enjoy famous German delicacies. The duration of the festival is 2.5 weeks. The holiday was first celebrated at the beginning of the 19th century. After that, it became famous all over the world.
Despite its name, the festival starts in mid-September. The end is in the first week of October. If you have long dreamed of attending such an event, try to book seats and tickets in advance. Otherwise, you risk facing numerous disappointments.
Be prepared for the fact that there are crowds of people around, as well as significantly higher prices for transport and housing. That is why try to come to Oktoberfest early. On weekends, the number of people increases, especially in the afternoon.
On weekdays, the number of visitors to the festival grows only in the late afternoon. Therefore, it is better to book tables in the morning to avoid queues for another glass of foamy drink.
When is the best time to come for sightseeing?
If you want to visit Germany and see its sights, the best time for this is summer. There is warm weather, so you can safely walk along the beautiful streets. It should be noted that because of this, the number of tourists is increasing, which negatively affects the price.
To enter the attraction, you have to defend a huge queue. You can also visit Germany in the spring. There are practically no queues, and prices please even a budget tourist. Good discounts on hotels and flights are observed in April and May.
You can do sightseeing when Oktoberfest takes place. Almost all guests of the country are rushing to the festival, so historical and cultural sites are empty.
Best time to visit Germany is cheap
Quite often, tourists wonder when to go to Germany if they need to save money. There are several best seasons. Between October and February, dorms are €24 per night. A one-way plane ticket costs €40.
If you plan to stay in a hotel, the cost of a room per night can be up to €322. Buying a ticket to the museum costs €22. If you decide to come to Germany between March and June, hostel prices are around €24.
A flight to Berlin costs at least €77. The cost of a hotel room is about €250. A ticket to museums costs €22.
Some tourists come to Germany between July and late September. Prices for the hostel and the museum island remain unchanged. A flight to Berlin costs 30-35 €. But for a hotel room, you have to pay €265 per night.
Considering that there is always something to do in Germany, tourists come to the country throughout the year. It rarely happens that upon arrival in a German city, you do not run into tourists. You have to be a very lucky person.
The cheapest time to visit Germany is in winter. However, this advantage does not work if you plan to visit the mountainous area for skiing. Prices are quite high on Christmas and New Year's Eve.
Traveling to Germany in summer is quite expensive. This is because the children do not have school and the parents take time off from work. So they can afford to travel.
If you plan to come to Germany during the peak season, try to book your plane tickets and hotel rooms in advance. This does not only have a positive effect on savings. This saves you from trouble when there are no rooms available at the hotel upon arrival in the peak season.
If you plan to visit this country during the low season, feel free to buy everything and book at the last minute. Unpleasant cases are practically excluded, and you can save a lot.
When is the busiest time in Germany?
Many are interested in when the largest number of tourists come to Germany. The peak season is from June to August. During this period, thousands of tourists from different countries cross the border of the country to see the sights.
Yes, the weather is good during this period. However, few people enjoy queuing for hours to see an attraction. As already mentioned, no fewer tourists visit Germany when Oktoberfest begins. At this moment, queues are observed everywhere, and prices are also rising.
As already mentioned, Germany has some of the best fairs in Europe, which take place on Christmas Eve. That is why there is a repeated surge of tourists. This is often observed from mid-December to early January.
The weather delights with magic. If you do not want to constantly crowd in queues, it is better to think several times before buying tickets. If you have long dreamed of visiting such a fair, feel free to close your eyes to the crowd and fulfill your dream. Just don't forget to bring warm clothes.
Weather conditions in Germany
It should be noted that in Germany there is very moderate and mild weather. This is not to say that the Germany summer is very hot, and you are uncomfortable traveling. Winter is quite cool, but not severe. Some regions of the country are located near the Alps, so the temperature here is lower than usual.
East Germany has more severe conditions. This manifests itself in the form of severe winters, as well as mild summers. If you come to the South-West of the country, it is somewhat warmer here all year round. This is because the Mediterranean climate prevails.
Rain can be frequent. However, the greatest amount of precipitation occurs in summer. There are warm and sunny days between showers, contributing to a comfortable stay. Winters are cold, with high levels of humidity. The further east you go, the colder it gets.
From March to April, there is a constant increase in air temperature. This increases the number of daytime thunderstorms. In September, you have every chance to catch favorable weather. By October, the air temperature is steadily decreasing, and there are more hints of winter.
Where is the best weather in Germany?
It is important to understand that weather is influenced by several factors. This applies to the cold current in the North and East, as well as the height of the Alps in the south. If you are looking for mild weather, head southwest. This region is famous for making wine. The climate of the Mediterranean is traced here.
As already mentioned, there is a lot of precipitation in summer. However, most of them are in the north of the country. In other regions, thunderstorms are observed only during the day, and even then, not always.
Festival options in Germany
There are many festivals in Germany. Therefore, they attract tourists from all over the world. Everyone comes with a specific purpose. More details about the best and most famous festival season in Germany we present below.
Oktoberfest
This is the most famous festival in Germany, which is known even in remote corners of the world. The first celebration began to be celebrated in the XIX century. Since then, it has become so popular that over six million visitors come to the festival every year.
Here you can enjoy not only a variety of beer. The traditional food should be noted, as well as the great atmosphere. Believe, you remember this festival for the rest of your life.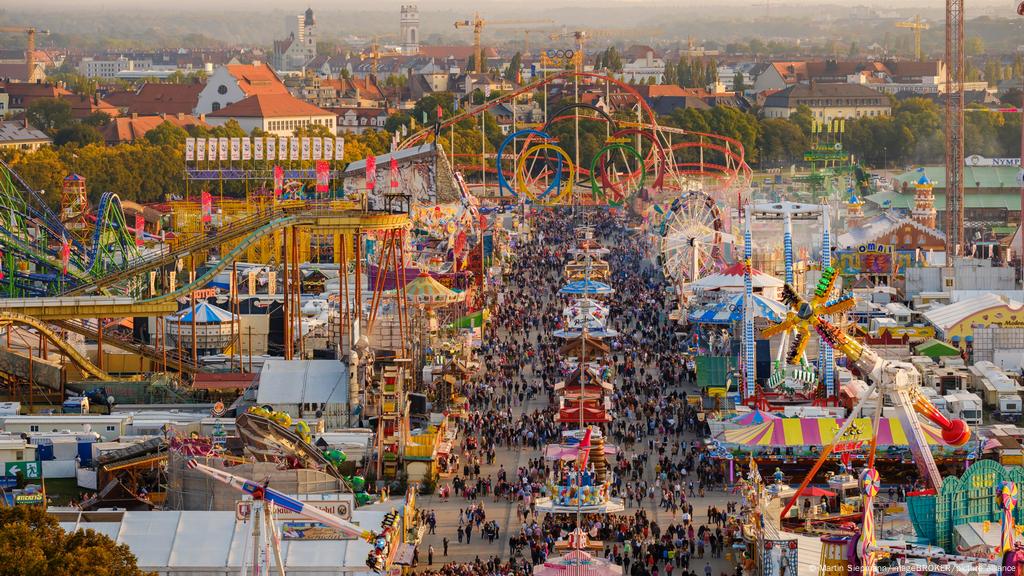 Fairs on Christmas Eve
The Christmas markets that take place in Germany are considered the best in all of Europe. All city streets are illuminated by numerous colorful lights, creating an atmosphere of magic.
Tourists from all over the world come to Christmas markets. Here you can buy beautiful and unique gifts, as well as taste mulled wine. There are also tents where traditional German sausages are prepared. In addition to everything, there is a pleasant festive atmosphere that energizes.
Spring Fair in Frankfurt
This market has been open since the Middle Ages. Today it is a symbol of Easter. Millions of tourists come here every year. The fair is held twice a year. The first time it is held in April, and again – in September.
Initially, the fair was an ordinary market attended by potters. They came here with their products to sell them. After that, the event expanded. Now you can enjoy carnival rides, kiosks, and other interesting events here.
On the territory of the fair, you can see various attractions that were created thanks to high technology. Be sure to ride the roller coaster. You can also buy a ticket for the Ferris wheel, which offers stunning views of Frankfurt.
Carnival and cultural festival in Berlin
This holiday is known for its brightness and colorfulness. It is held for four days, and only in the spring. The festival is attended by different ethnic groups, which can be a huge number.
All of them gather in a city with excellent dynamics. Carnival is accompanied by parades, festivals through the streets, and much more. The noise is strong because dancers and musicians take part in the carnival.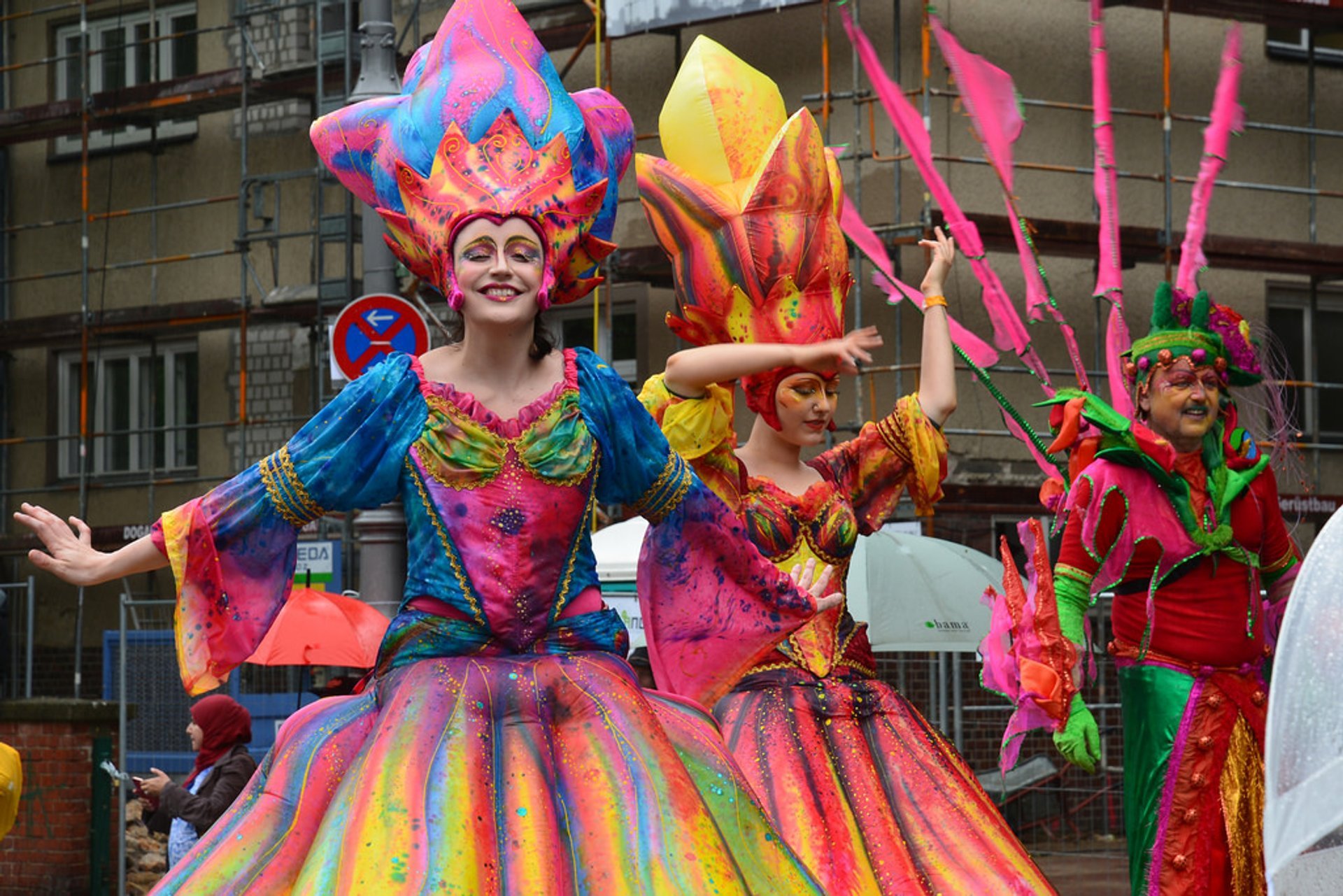 Jazz festival in Berlin
Many tourists come to Berlin to take part in the jazz festival. The participants are numerous and the best musicians from all over the world. The festival lasts for 4 days.
It was first started in 1964. Therefore, it is the oldest European jazz festival. When it is held, almost all venues are packed with people who love to listen to jazz music.
Freimarkt
This word is translated as "free market". This is one of the oldest fairs held in Germany. For the first time, it began to be held in 1053. It is held twice a year, in Bremen – in October and November.
The modern celebration with a party on the street. You can enjoy carnival rides. There is a parade on the street. Throughout the fair, there are stalls where pastries and treats are prepared. Therefore, the aroma that hovers around remains in your memory for a long time.
The best time to visit Germany: by month
As already mentioned, every month in Germany differs not only in the weather, but also in the events held. Therefore, each of them we describe in more detail below.
January. This month is considered the coldest. In the north of the country, there may be rains, but in the south, where the mountainous terrain prevails, deposits of snow may remain. The days are gloomy, and the sun shines no more than 8 hours a day. However, there are few tourists in Germany in January. This is the main advantage.
February. This month the weather is still reminiscent of January. However, the air temperature is already starting to rise gradually. More and more you can see the sunny weather. If you go east or south, you still have time to catch some snow. The season is not yet popular among tourists, so you can relax economically and not see

fewer crowds

.
March. At the beginning of March, winter weather persists. However, by the end of the month, everything begins to change dramatically. The length of the day is increasing, and the temperature is actively rising above zero. In March, there can be frequent rains, as well as cooling. So take warm clothes with you.
April. This month the weather is quite pleasant, and immediately makes it clear that spring has come. Even though the rains do not stop, the air temperature and warm spring weather allow you to visit the sights of the country.
May. If you are looking for the perfect time to travel to Germany, May is a great option. Nature delights with excellent landscapes, and the air temperature is more than pleasant. There are many more tourists during the late spring. Therefore, hotel prices are rising every day. It is recommended to book seats in advance to avoid unpleasant situations.
June. The first month of summer has mild weather. The weather is already hot, however, a little humid. If you are looking for warmth, head to the south of Germany. Be prepared for a crowd of tourists and constant queues in early summer.
July. This month you can enjoy hot weather, which is periodically cooled by the breeze. Even though the possibility of rainy weather remains, it does not spoil the impression of the trip. July is the peak season, so be prepared for constant lines, high prices, and crowds of tourists on the streets. If you plan to come to Germany during peak season, you should take care of everything in advance.
August. Many are interested, what is Germany's warmest month? August is considered the warmest because the air temperature reaches 66.8° F. However, there is a lot of rainfall this month. Even though they do not reduce the air temperature, for many, it can ruin the whole holiday.
September. With the onset of spring, the air temperature begins to decrease. This reduces the chance of rain. Early September is the best time if you want to come to see the sights of the country. The weather is warm, but the number of tourists decreases significantly. In mid-September, there is a new wave of tourists due to the numerous festivals. Therefore, you should book places in advance.
October. Nature begins to play with new colors, and colorful leaves transform the landscape. Daylight hours are decreasing and temperatures are decreasing. In early October, it can often rain, so fresh air is preserved in the evenings. If you are planning a trip to Germany in early October, don't forget warm clothes. In October, there are a lot of tourists in Germany. Therefore, you can easily visit all the important places. You don't have to stand in lines or pay huge sums of money for a ticket. You remember traveling in October long time.
November. In November, it is already quite cold, and everyone starts to feel that winter is already coming. There may be some snowfall from time to time. Light is not long, so this is important to consider when planning your sightseeing. During the

shoulder season

, some hotels stop working because. go to maintenance. That is why it can be difficult to find housing.
December. Germany on the eve of the New Year holidays is more like a fairy tale. There is magic in the air and Christmas spirit from numerous lights and frost. The fairs gradually fill up with people, as well as the aromas of mulled wine and pastries. During this period, there are many tourists in Germany. Therefore, you have to defend yourself against huge queues.

FAQ
When tourists plan a trip to Germany, they ask a lot of questions. Some of them have already been answered. Below are answers to a few more questions.
What is the best month to go to Germany?
It is impossible to name the exact month that is the best for a trip to Germany. It all depends on the purpose of the visit, as well as finances. However, in most cases, it is better to plan a trip for the period from May to late September. Because the weather is nice. To save money, it is better to travel during the off-season.
What is the cheapest time to go to Germany?
The cheapest time to travel in Germany is from January to March. Yes, the weather during these periods is not quite warm. If you stock up on warm clothes, sightseeing cannot spoil anything.
How many days do you need in Germany?
To fully enjoy the beauty of Germany and its fairs, it is recommended to stock up for 3-7 days. Some of them can be devoted to going to festivals and fairs, and leave a few days for sightseeing.
Read this article if you want to know in detail How many days you need to see Germany.
Conclusion
As you can see, there is no better time to travel to Germany. After all, it all depends on the purpose for which you go. If you want to take part in Oktoberfest, come in September. If you want to see the sights and save money, the best period would be January-May.
Also, read this article if you want to choose the Best time to visit Austria.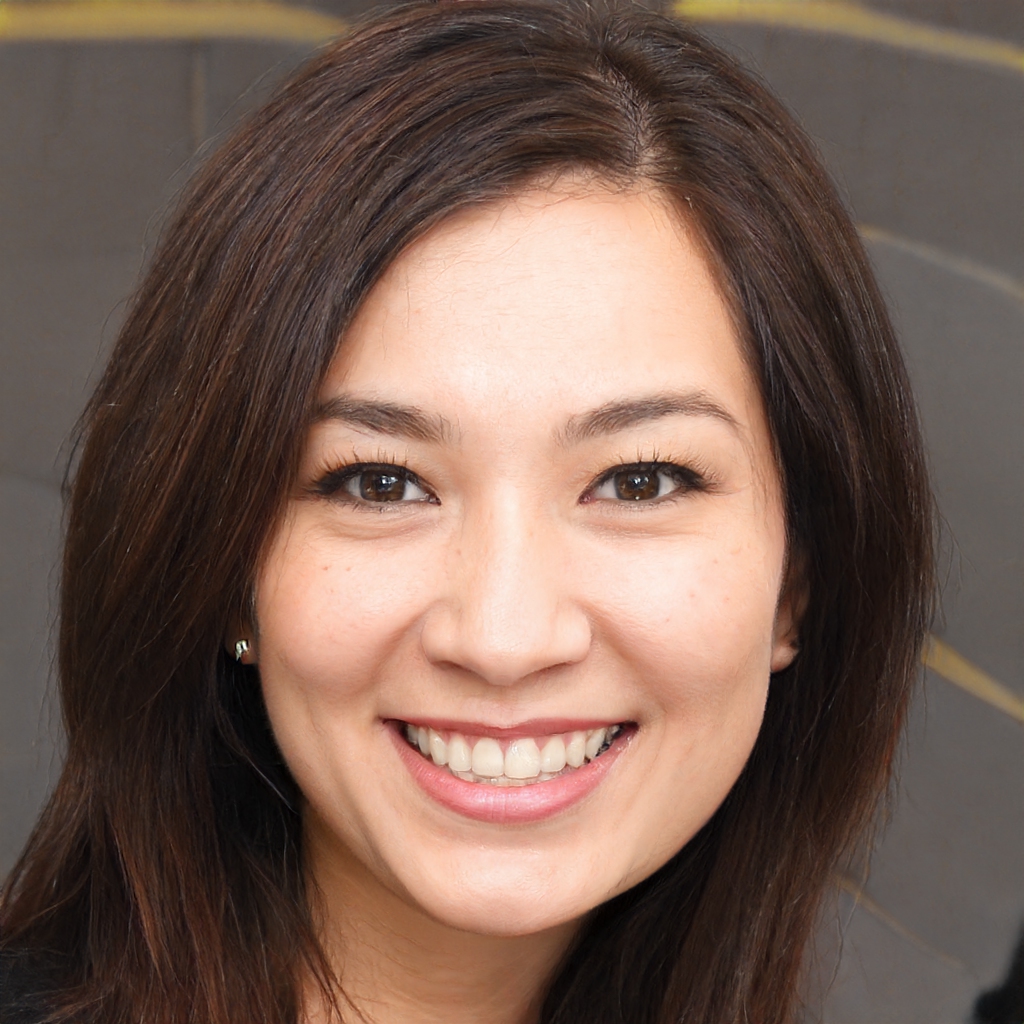 Hello reader. My name is Charlotte Noris and I am sure that you will definitely enjoy my blog. Do you know why? All because on the pages you will see bright and colorful photos, as well as useful information. My husband and I are freelancers, so we can travel at any time of the year.
For myself, I most often plan tours in advance, but it also happens that the trip turns out to be spontaneous when I see an interesting place and a nice price. At the age of 35, I have visited more than 30 countries and do not plan to stop there. I want to visit all continents and the most secret corners of our planet.