Itinerary for Germany: tips on organizing a perfect tour
Are you in the process of planning a trip around Germany and want it to be perfect? We know how to help you reach the top tourist attractions and enjoy the diversity of this great country!
Germany is one of the largest European countries which can boast contrasting regions with various landscapes, different dialects, and unique cultural traditions. Lots of cities, outdoor activities, and food are waiting to be explored. That's why the idea of seeing the whole country and doing everything in one trip can be overwhelming!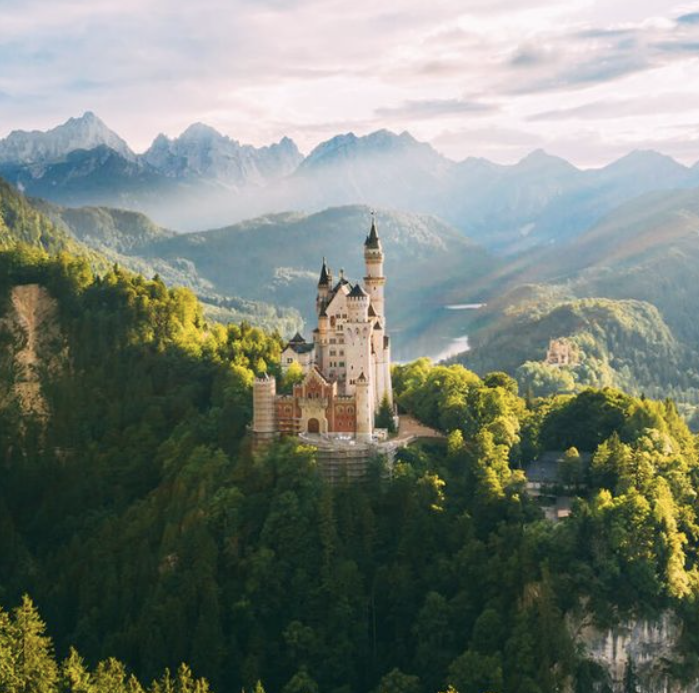 So, how many days are enough in Germany? Well, the more, the better! But we understand you can lack time, so in case you want to spend 10 days in Germany or want to visit the country only for a week – here are our detailed easy-to-implement travel itineraries! We've got major cities, attractions, and directions to help you plan the greatest Germany travel routes for you!
Things to consider for your Germany trip
Transportation
While arranging a trip to Germany, you should keep in mind some important points, and the first one is transportation. German public transport system is well-developed so to get to your long-distance destinations you can use the train (don't forget to book train tickets in advance not to overpay) or the bus which is gaining popularity as a cheaper alternative.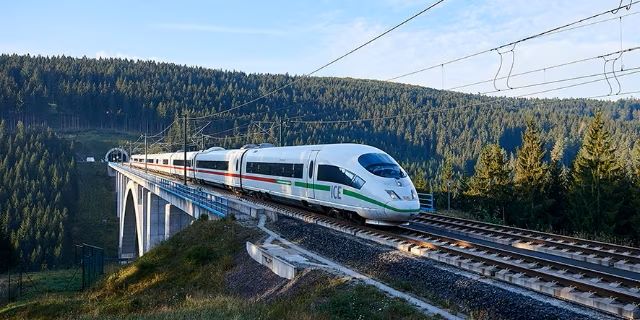 Within the cities, public transportation is pretty good too, especially in bigger centers. It's represented by local buses, trams, and metros, so you definitely have what to choose from while traveling around German cities. By the way, many of them (or transport associations) have their transport apps, so it would be a great idea to download one!
In case you're planning a Germany road trip, renting a car is an option as well. Driving in Germany is safe, though it can get a little crazy, let's say, in the center of Berlin, the biggest city in the country.
Also remember that there are lots of sections with speed limits imposed within construction zones along the "Autobahn", the German highway system.
Since Germany is popular among tourists, there are lots of rental car agencies to choose from. But you should know that most rental cars there have a stick shift so in case you need to rent a car with an automatic transmission, it's better to reserve it in advance, so you have one available for you. And, please, read the fine print to be aware if you need extra insurance, etc.
Insurance
Another point to remember while planning any trip, and the one to Germany in particular, is your safety. You need to know that if you're not from the EU, make sure to get travel insurance for the duration of your trip. Of course, we believe you'll be fine, but sometimes accidents happen, and it can get expensive if you're not covered.
If you live in the EU and have health insurance, get the blue health insurance card to be covered in emergency cases. If you don't have one, or you're not from Europe, we recommend you get private insurance.
Season
Germany is a destination that you can visit all year round, though it's important to plan accordingly to go in with the right expectations. Unfortunately, we can't control the weather, and it can be understandably quite difficult to predict. However, provided that you prepare well for different possibilities, you can have a good time regardless of the weather!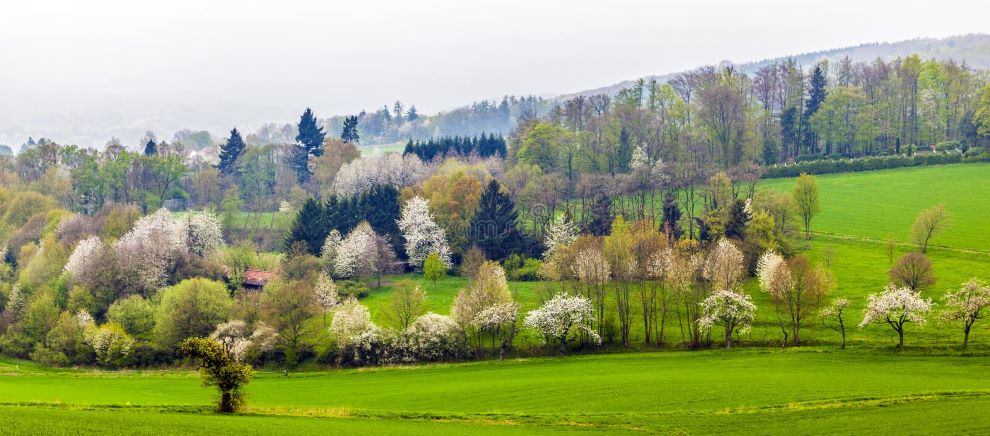 Germany has a moderate climate with warm summers and cool rainy or snowy winters. The warmest months are July and August, with an average temperature of about 20 °C. However, depending on your exact location, the day temperature can reach 30 °C or even higher. It is often warmer the farther south you get. But what is the best month to visit Germany?
Typically, the best time for visiting Germany is between May and September, as the weather is pleasant enough. However, the period from July to September is the time when every international city in Germany gets busy with tourists, so air tickets and accommodation are expensive. To avoid that, travel from April to mid-June or in the second half of October.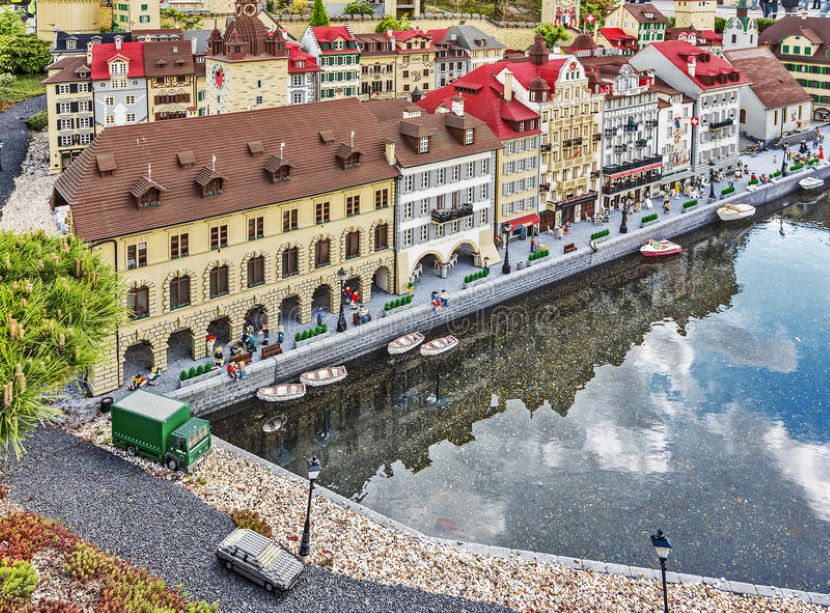 Mid-September – mid-October is Oktoberfest season, which implies that everything is expensive. Still, visiting Oktoberfest can be a great experience, so if you wish to attend it, plan for it at least half a year in advance. It can also be nice to visit Germany in winter because of the beautiful Christmas markets that you can visit at that time of year!
So, what are we waiting for? It's time to get started with our epic Germany itinerary for 10 days! What can you see in Germany in 10 days? At first, we'll visit Munich, then travel through Romantic Road, spend some time diving into WWII history in Nuremberg, and finish our Germany vacation in vibrant Berlin – all by train and public transport.
10-day Germany itinerary
Days 1-4: Munich + day trips
Munich, one of the largest cities in Southern Germany and the capital of Bavaria, is filled with history. It prospered while being home to the royal Wittelsbach family, suffered pandemics, fires, and wars, and was destroyed badly during WWII.
What can you do in Munich? Check out its stunning churches, gaze at the splendid palaces, and take a Third Reich tour.
Munich is also a great base for plenty of beautiful day trips. Among the most amazing places to visit, we would name Neuschwanstein Castle and Lake Konigsee.
If you are going to Munich by plane, the closest airport is Munich Airport or Franz Josef Strauss International Airport. Once you arrive, there are 3 ways to get to Munich City Center – by train (hop on to an S1 or S8 S-Bahn), by bus (Lufthansa Express), and by private taxi.
Marienplatz is at the core of the Old Town, where most of Munich's history resides. Here, you will see the Old and New Town Hall, the impressive Munich Cathedral, and the oldest Munich's St Peter's Church.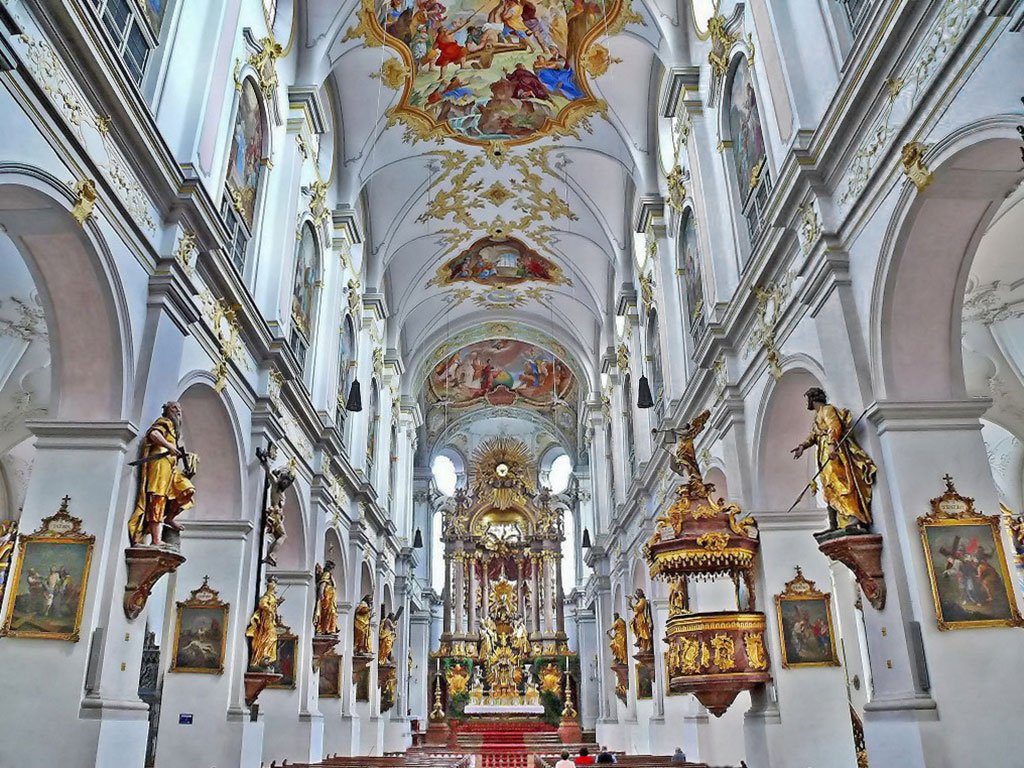 You can watch a spectacular free show of the Glockenspiel right in front of the New Town Hall or take a walk through the historic Viktualienmarkt and buy some souvenirs.
Only 5 min away from Marienplatz is the impressive Munich Residenz, the official residence of the royal Wittelsbach family for over 400 years, where you can enjoy a classical concert. While there, it's a must to see the opulent Antiquarium.
Englischer Garten, Munich's largest urban park, is even bigger than Central Park in New York. You can check out some interesting monuments in this green oasis of the city. The Monopteros, a beautiful 19-century temple, provides a beautiful view of the park and beyond.
Munich and Bavaria are associated with sunny beer gardens, aren't they? You can find them literally everywhere in Munich. There you can relax and simply enjoy the vibe with a pint in your hand.
There are 4 beer gardens inside Englischer Garden, and you can find the most popular one called The Seehaus at Kleinhesseloher See. While visiting Marienplatz, check out Hofbräuhaus Beer Hall, with 4 centuries of history.
If you're dreaming of visiting a Bavarian palace with parks, canals, and fountains, head to the Nymphenburg Palace. It's easy to get there by U-Bahn / S-Bahn. You will have a great half-a-day trip in this summer residence of the royal Wittelsbach family.
Check out one of the grandest Bavarian Rococo rooms called the Stone Hall and the Gallery of Beauties presenting portraits of beautiful women. Do not miss the opportunity to stroll through the Nymphenburg Palace Park – a magnificent, huge park with several garden pavilions.
Exploring Munich's churches is like taking a course in German history and architecture. Among the top picks for your church run, we would name Asamkirche, Frauenkirche, and Theatinekirche.
Munich is also a good base for Bavarian day trips, which are cheap and easy to do if you have a Bayern Ticket. Among the most popular day trip options are Neuschwanstein Castle, Eagle's Nest, Lake Konigssee, the medieval town of Regensburg, and Dachau Concentration Camp.
Visit the fairy tale castle of Neuschwanstein, one of the most picturesque places to visit in Europe. The castle's idyllic location and enchanting design adorn its solitary in the Bavarian Alps.
To reach Neuschwanstein Castle, you need to get to the village of Hohenschwangau. From there, you can take a shuttle bus, ride a carriage, or walk. Remember that it's only possible to visit Schloss Neuschwanstein with a guided tour.
Berchtesgaden is a beautiful town nestled peacefully in the Bavarian Alps of southeastern Germany. This place is home to the alpine lake of Konigssee boasting of an unusual Roman Catholic Church on its shores and Eagle's Nest, Adolf Hitler's mountain home. Relatively close to the town is the Berchtesgaden National Park, providing numerous hiking opportunities.
Dachau Concentration Camp was the Nazis' first concentration camp, where thousands of Europeans were imprisoned and murdered. Now, there is a memorial site on its grounds. You can get to Dachau train station from Munich Hbf by S-Bahn.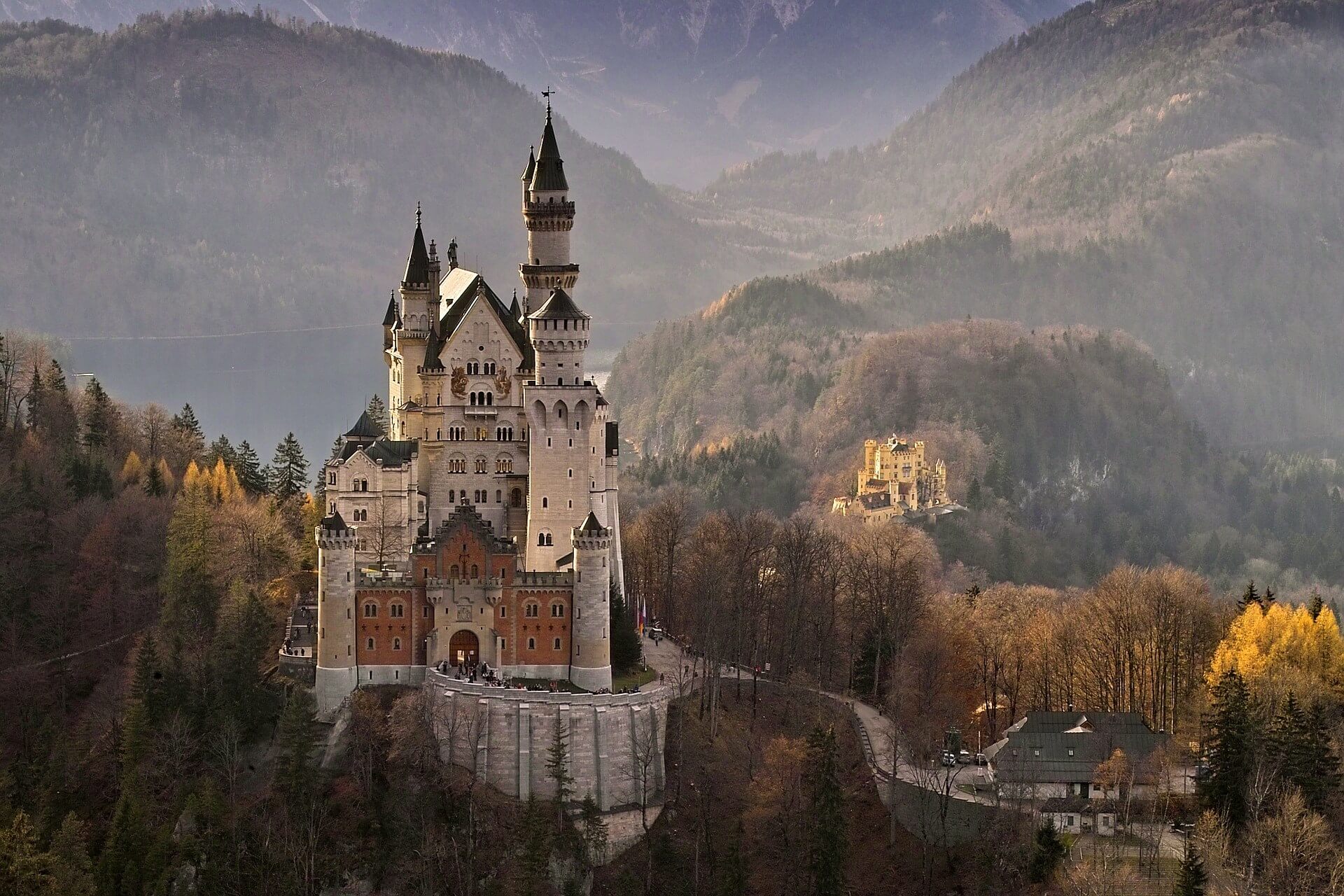 To the north of Munich lies a UNESCO World Heritage Site, the medieval town of Regensburg. Its historical center is one of the oldest and best-preserved in Europe, and its old town is replete with churches and heritage buildings.
To take a break from history, visit the BMW factory for a guided tour. It's fun to watch robots produce hundreds of cars in minutes in this heaven for automobile lovers.
Days 5-7: Nuremberg, Romantic Road, and Dresden
If you are going to spend 10 days in Germany, explore Germany's picturesque south. Stop at some charming towns of Romantic Road filled with vineyards, valleys, and timbered houses.
Visit Nuremberg, a quaint Bavarian town with cobbled lanes, Gothic churches, and half-timbered homes working as the perfect springboard for day trips to Romantic Road towns.
Day 5: Nuremberg
Nuremberg is one of the largest and historically significant cities in Bavaria because of the Nuremberg trials held there. Go to Nuremberg from Munich and have a look at its gorgeous old town, with parts of the old city walls still standing in places.
The Imperial Castle of Nuremberg is one of the most important palaces of the Holy Roman Empire. Highlights of Nuremberg Castle include the Deep Well, the Sinwell Tower, the double Imperial Chapel, and the beautiful garden.
Weissgerbergasse represents the largest collection of rich half-timbered artisan houses. These historic homes blessed with attractive balconies and facades beckon travelers to drink some coffee outside watching the world go by.
Head to the Documentation Center at the Nazi party rally grounds to have a walk through one of the darkest periods in German history. Housed in an unfinished Congress hall, this museum offers deep insight into the crimes committed by Nazis.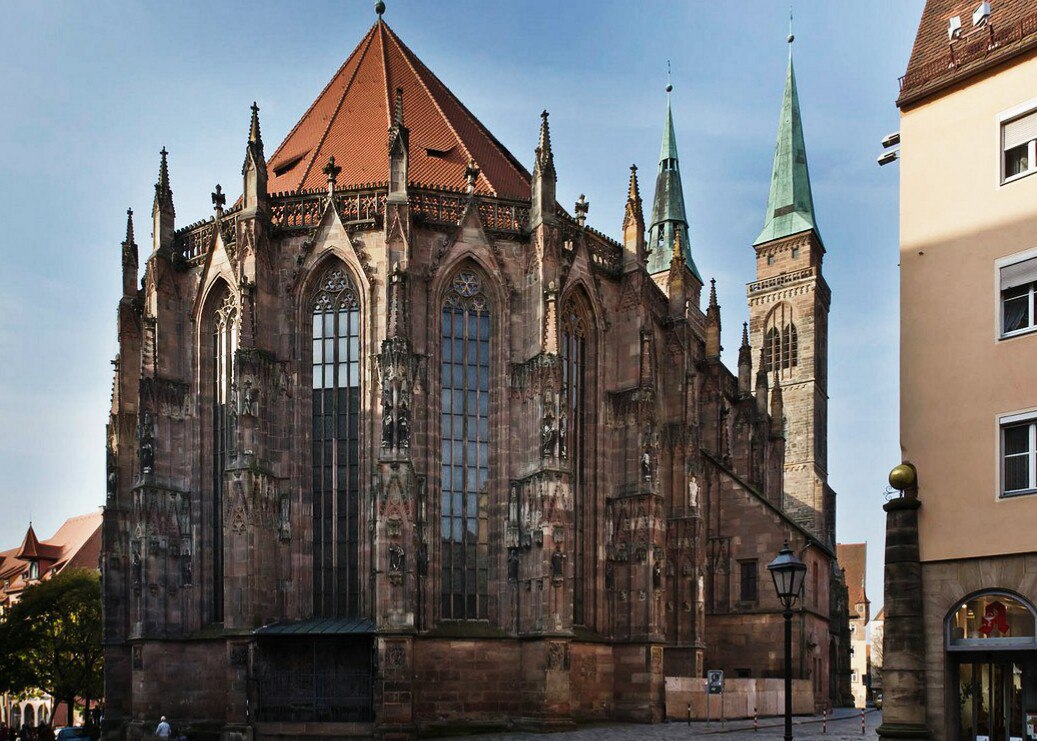 Nuremberg is filled with beautiful churches, like St Lorenz, a 14-century Gothic church, an impressive Roman Catholic Frauenkirche, and a Protestant St. Sebaldus Church dating back to the 13th century.
Day 6: Day trip to Rothenburg ob der Tauber
Looking for a Romantic Road town with medieval town walls and cobblestone streets? Visit Rothenburg ob der Tauber, one of the most beautiful and well-preserved walled towns in Europe, which can be easily done as a day trip from Nuremberg. Rothenburg is home to colorful houses and lovely squares.
Begin your day with a fun walk of the ramparts and get splendid views of the old town, colorful houses, and beautiful countryside. Don't miss the opportunity to visit the Little Square (locally known as Plönlein) which is filled with wood-framed houses and has a medieval gate with a clock for the backdrop.
Only 2 min away from Plönlein, there's a medieval crime museum that chronicles the dark period of history. It displays horrific punishment devices, from humiliation masks to devices for physical torture.
Rothenburg has a fascinating Christmas village where you can enjoy an authentic feel of the German Christmas market off-season. In the center of Kathe Wohlfahrt Christmas Village, you will see twinkling Christmas lights, snow-covered houses, and a giant white Christmas tree. This village is a great place to buy traditional Christmas souvenirs.
Day 7: Dresden
On day 7 of your 10 days Germany itinerary, visit Dresden. The historic city, the capital of Saxony, is located between the two famous cities – Nuremberg and Berlin.
Dresden is full of world-famous museums, magnificent palaces, and stunning monuments. Did you know that Dresden is often called Florence on the Elbe?
Being a city of art and culture, Dresden Old Town can offer a lot. Take a stroll along the banks of the Elbe to discover astonishing buildings in the Renaissance, Baroque, and Rococo styles.
One of the most prominent landmarks of the city is Frauenkirche, a stunning Baroque Church dominating the city. Be sure to notice Dresden Castle, the New Town Hall, and Semperoper, a 19-century opera house.
Look into the Dresden Zwinger, a beautiful palatial complex dubbed a paradise on earth to experience the wealth of medieval times. The Baroque masterpiece of the 18th century is home to several amazing museums and an elaborate armory.
Dresden is full of museums of all kinds. The Green Vault is the largest treasure collection in Europe, the Albertinumhouses Dresden's collection of modern art, and the Dresden Transport Museum displays all forms of transport. One more interesting museum from the early 1900s is the German Hygiene Museum.
Days 8-10: Berlin + day trips
The last stop on our 10 days in Germany itinerary is Berlin, shaped by the horrors of World War II, yet one of the most vibrant and liveliest cities in the world. The capital city is always busy with tourists and truly has a lot of amazing attractions to offer them.
Berlin is full of history, so many of its top attractions take you on a journey to explore it. Every time you come here, you undoubtedly find something new to learn.
The Brandenburg Gate is one of Berlin's most iconic landmarks, so no visit to the city is complete without a walk through it. Located in the city center on Paris Square, this neoclassical monument of the 18th century is one of the most recognizable sights in the world.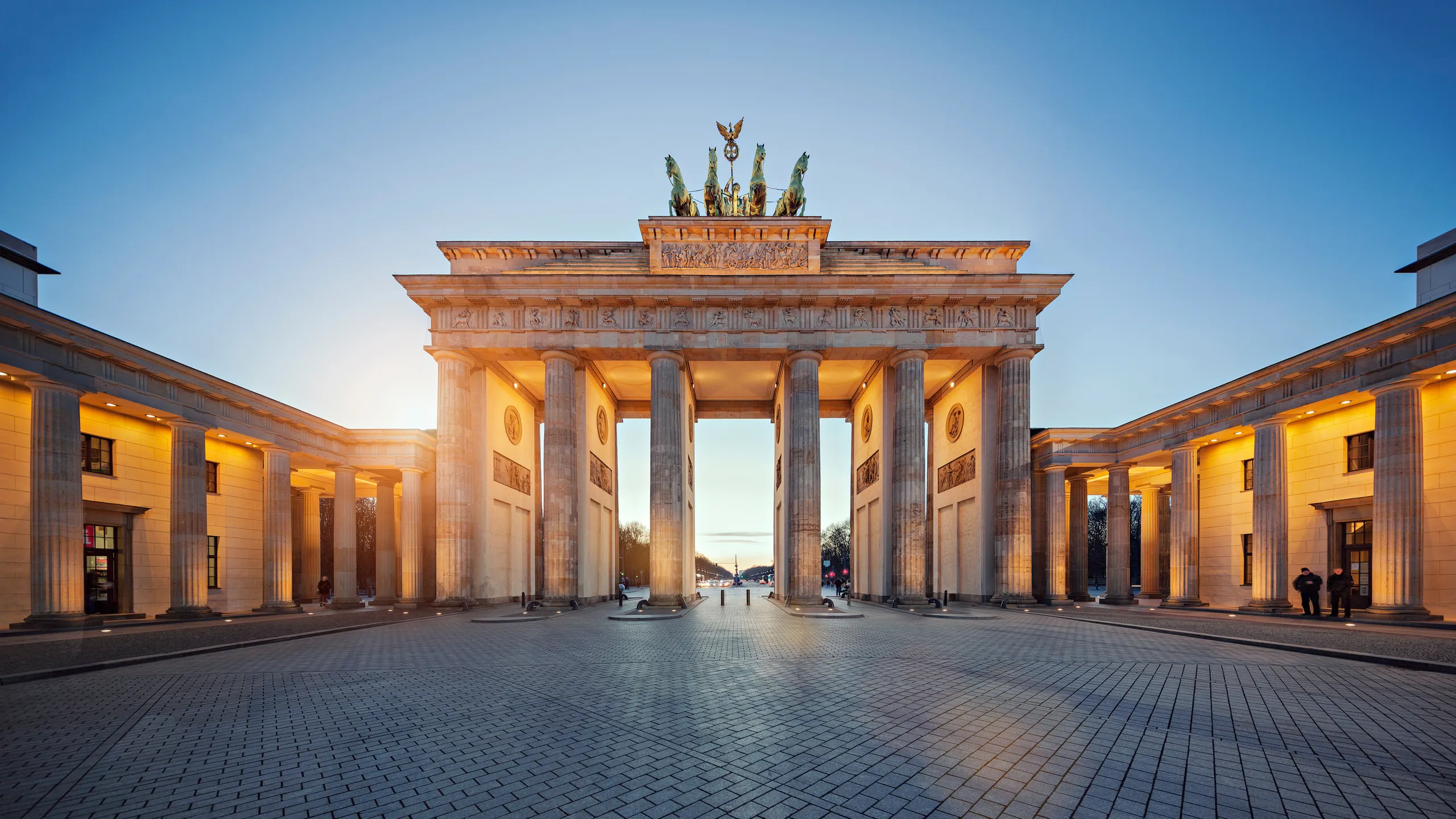 The gate has served a few important purposes over the centuries. For instance, standing between East and West Berlin, it divided Germany into two halves. When the Berlin Wall fell and the country was reunited, people from both sides came here to celebrate this occasion. Thus, the gate became a symbol of peace and unity.
The 1.3 km long stretch of the Wall in the east end of Berlin is the world's largest open-air gallery, called the East Side Gallery. Over 100 murals in various styles painted by different artists over the decades adorn the sections of the wall. We're sure you'll be fascinated by this stunning mix of street art.
At the north end of the city, you can see a surviving section of the Berlin Wall, known as the Berlin Wall Memorial. These sections of the wall remained largely untouched and commemorate the hundreds of people who died here. This place will give you historical insight into the Cold War era in Berlin, as well as the divide between the two parts of the city.
5 min to the south of the Brandenburg Gate lies the Memorial to the Murdered Jews of Europe. Opened in 2005, this somber memorial is a bitter reminder of the war. Right next to the memorial you can find Fuhrerbunker where it is believed Hitler committed suicide.
The Reichstag, one of the most iconic buildings in the country, is located a block north of the Brandenburg Gate. Today's German Parliament was built in 1884, but was partially destroyed by fire in 1933 and later by the war events. To visit the building and its iconic glass dome constructed on the rooftop, you should be pre-registered.
The Museum Island, a UNESCO World Heritage Site located on Spree Island, is an ensemble of 5 museums: the Old Museum, the New Museum, the Old National Gallery, the Bode Museum, and the Pergamon Museum.
In case you're interested in the history of former East Germany, you should visit the DDR Museum showing what life was like then, and the Stasi Museum (about the actions of the authorities during that period against those who dared to disagree and refused to conform). Also, be sure to visit the Holocaust Memorial honoring the Jews killed in the Holocaust.
Wanting to relax and rejuvenate? Berlin has the Tiergarten – a perfect green space in the city, having its fair share of history. Nowadays, this park is full of life and is a great place for any outdoor activities. Looking for a fun way to see some sights along the way? Take a boat tour on the Spree River meandering through the city.
If you're more into nightlife, you'll be glad to know that Berlin can boast one of the best club scenes in the world. Its pubs, bars, and year-round events make Berlin a great place for people looking to have a good time on their Germany trip.
Day 10: Day trip to Potsdam
The last thing on our 10-day itinerary for Germany is a day trip to Potsdam's palaces and parks. It is easy to get to Potsdam from Berlin by train. Take S-Train #7 (S7) from Berlin Central Station (as well as any other train station) straight to Potsdam Central Station.
Potsdam, located an hour away from Berlin, is a perfect day trip destination. The city is filled with impressive Rococo palaces, the old Dutch Quarter, huge parks, and much more.
The first thing you should do on arrival in Potsdam is to explore Sanssouci Palace, which was built in a new form of Rococo incorporated French, Prussian, and Dutch influences. The palace is located in the middle of a huge Sanssouci Park.
Visit the Dutch Quarter, consisting of 134 red-brick Dutch houses built in the early 18th century. Nowadays, you will find several art corners, boutique shops, cafes, and restaurants in its neighborhood. You can also be part of some exciting festivals held there depending on when you are visiting.
Departing from Berlin
Berlin Brandenburg Airport, Berlin's international airport, is located in southeast Berlin. Regional trains and express buses ply the airport. If you plan on traveling to other European cities, you can also choose train travel from Berlin Hauptbanhof.
7-day Germany itinerary
How do you see Germany in 7 days? If you have only 7 days in Germany, try this wonderful itinerary. This time you're about to get an unforgettable maritime experience. Rivers and boats have defined Germany's history, and the following itinerary shows them off.
4 days in Koblenz and the Rhine
Base yourself in Koblenz, the heart of the area, and explore the Rhein River and the Moselle River valleys.
The Rhine is one of Europe's major rivers, and its prettiest part flows through Germany. A short stretch of the river between Frankfurt and Cologne abounds in castles, charming small towns, exciting big cities, and wine.
This area can be easily explored by train, car, or by boat. The best time to visit the region is between April and Octoberwhen the boats run. The companies running boat cruises to the castles do not work in winter.
The Rhine Valley is not a large region, so it makes sense to base yourself in the centrally located Koblenz and head out to explore other places. And don't forget to take a Rhine River cruise!
Koblenz is an old smallish city and a transport hub of the region. By train, Koblenz is 2 hours from Frankfurt's main station, an hour from Cologne, and it will take you just over an hour to get there from Trier. It is also the best stretch of river cruise routes to see the castles.
Koblenz is definitely worth exploring. Sitting on the confluence of the Moselle and the Rhine, this city traces its history to the Roman era and the Middle Ages.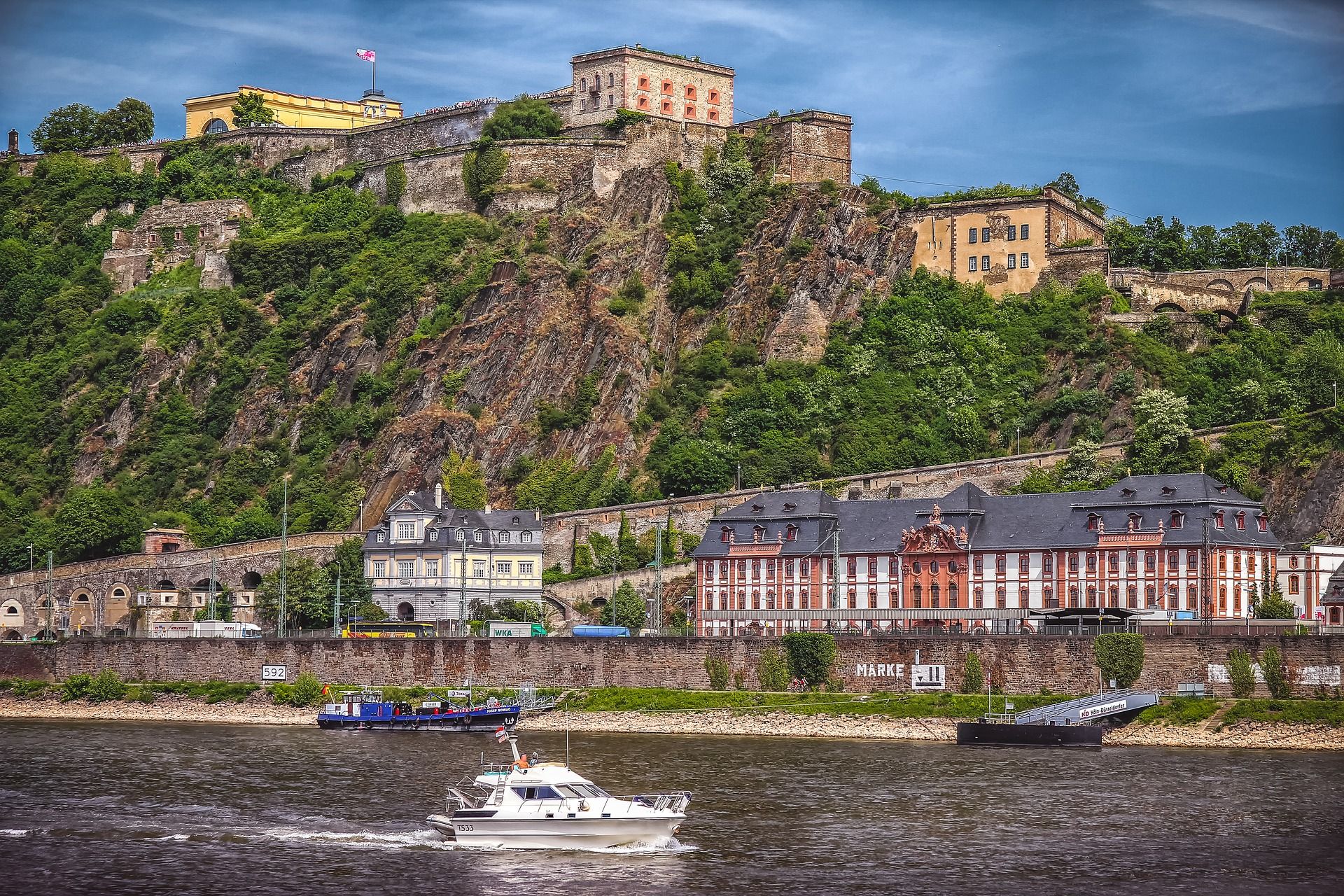 Ehrenbreitstein Fortress, located on the opposite side of the river from the main part of Koblenz, is the home of several museums. You can reach the fortress via a cable car system across the river and have a wonderful panoramic view of the region.
Within walking distance of the cable car, there are several churches, like the Liebfrauenkirche and the Basilica of St. Castor. Also, Koblenz still has the palace which was the home of the Elector of the Holy Roman Empire.
3 days in Hamburg
Hamburg can't be called a typical tourist destination, but this wonderful city with a unique vibe will be able to show you Germany from a different perspective. That's why this beautiful city is worth being added to your Germany itinerary.
Hamburg is situated on the Elbe River flowing into the North Sea not far away, which explains Hamburg's rich maritime history. You can take a stroll along the busy port and see various ships. With its harbor, canals, and inner and outer Alster Lakes (located west and north of the central train station), Hamburg is a perfect place for different water activities.
Near the harbor, you'll find the Speicherstadt – the world's largest warehouse district, which is home to a handful of museums nowadays. Go to Spicy's Spice Museum and learn about the history of the world spice trade and Hamburg's role in it.
Among Hamburg's museums, we would highlight Miniatur Wunderland, the world's largest model railway display where you can also see replicating parts of some European countries. There's also a fully functioning model airport with numerous planes. Give yourself a few hours to walk through there and admire the tiny details.
If you're into art, you must visit Hamburg's Kunsthalle, a premier art museum. This museum is one of the largest in the country and has seven centuries of artworks displayed in both permanent and temporary exhibits.
Like many European cities, Hamburg has an interesting old town. The Hamburg Town Hall was built in the Neo-Renaissance style. The Rathaus (city hall) building dominates the main square. The Town Hall is the center of the city, where you can still marvel at many old buildings.
One of the best places to look at the city from up high is St. Michael's Church, located near the center. You can reach the tower by climbing or taking the elevator and get a 360-degree view of the city.
Are you a Beatles fan? Beatles Platz, a square built to honor the band, awaits you! You can also go to Große Freiheit to see some clubs that have survived until the present time, where they played in the early 1960s.
Hamburg is located on the water, so fish plays a significant role in its food culture, and you can try fish dishes almost anywhere. And don't forget to taste a Fischbrötchen (a fish sandwich)!
If you enjoy shopping, visit Hamburg's shopping district. As Hamburg is one of the wealthiest German cities, its shopping options abound, and you won't be disappointed.
Conclusion
Although we've tried to create itineraries allowing you to see as much as possible, we believe that 7-10 days is not enough time to explore Germany, and even if you manage to do that, it will be stressful but still enjoyable. For a well-rounded experience in Germany, we recommend you visit the country for longer and add more destinations to your Germany itinerary!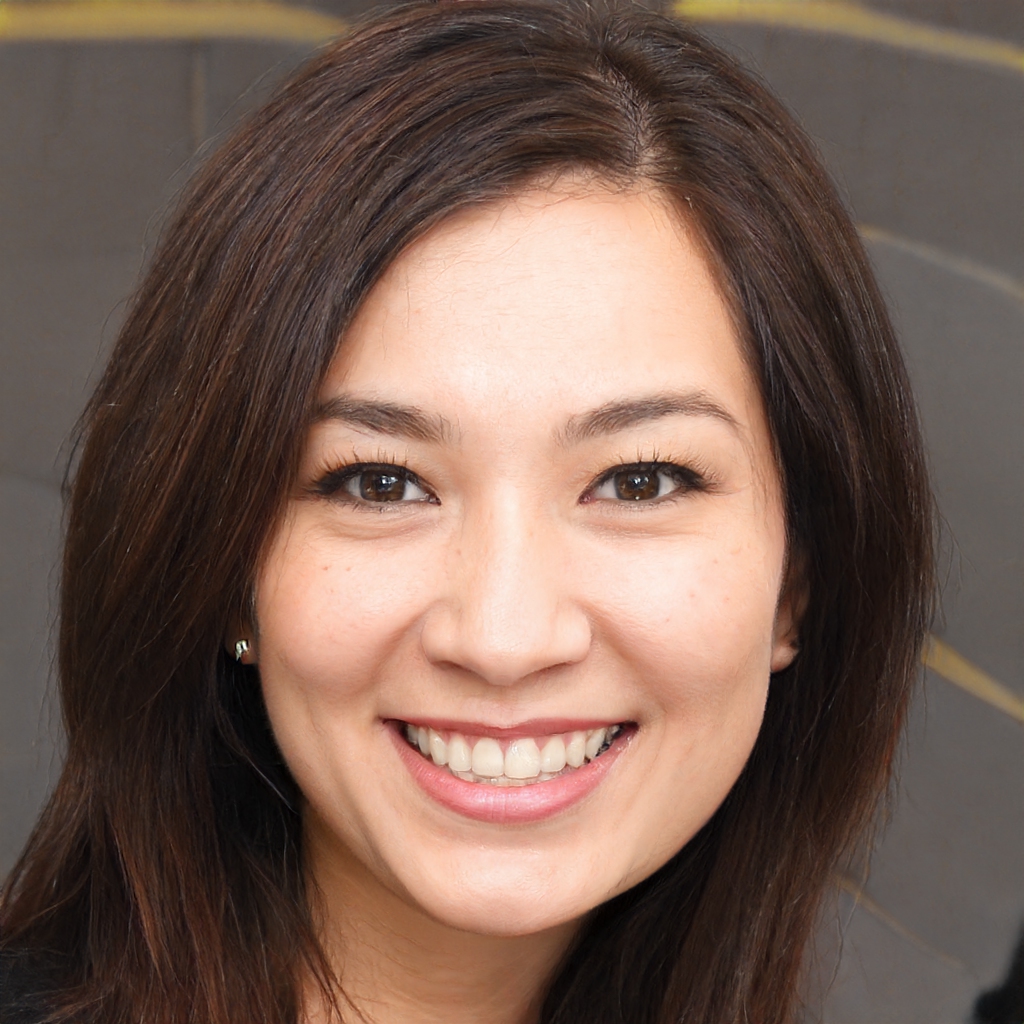 Hello reader. My name is Charlotte Noris and I am sure that you will definitely enjoy my blog. Do you know why? All because on the pages you will see bright and colorful photos, as well as useful information. My husband and I are freelancers, so we can travel at any time of the year.
For myself, I most often plan tours in advance, but it also happens that the trip turns out to be spontaneous when I see an interesting place and a nice price. At the age of 35, I have visited more than 30 countries and do not plan to stop there. I want to visit all continents and the most secret corners of our planet.